The grand daughter of a famous talented Egyptian actor and comedian in the late 60's, Mohamed Awad, and a beautiful young talent, Jamila's acting career was jump started after her role in the hit TV series 'Taht El Saytara', playing Hanya. She shot to fame due to her simple easy looks and amazing raw talent. She could easily be called Egypt's sweat heart. Following her instant success, Awad's charm made her acting journey more intriguing with a leading role in  movie 'Banat Sanawy' among other successful roles on the silver screen and on TV.Meet the independent talented actress who lives up to her movie- making heritage and makes it all look so easy!
If you weren't an actress, what would you have become?
A model maybe, or a Yoga instructor.
What was the role that affected you the most psychologically? And why?
Hanya in 'Taht Al Saytara' affected me the most, because it was the first time to perform such a complex character who suffered from drug addiction, raping, etc…
Which did you enjoy more cinema or TV? And why?
I love and enjoy both.
In the series 'Taht Al Saytara',
How you were offered the role?
I went for casting without saying anything about my family history in the cinema or acting in general, and thankfully I was chosen for the role.
It was your acting debut, what were the main difficulties you faced? And the fears you had?
I had many difficulties, firstly, Hanya was a very audacious character, and it was my first time on TV, so I was worried about how the audience will perceive my character. Another thing I was concerned about was Hanya's addiction, it required a lot of studying, effort, and practicing to present a convincing performance to the audience.
Did you expect that huge success for the series?
All I was concerned about was to make the audience believe my performance, but I didn't expect that huge success at all, and I was very happy that Hanya received all that love and sympathy from the audience.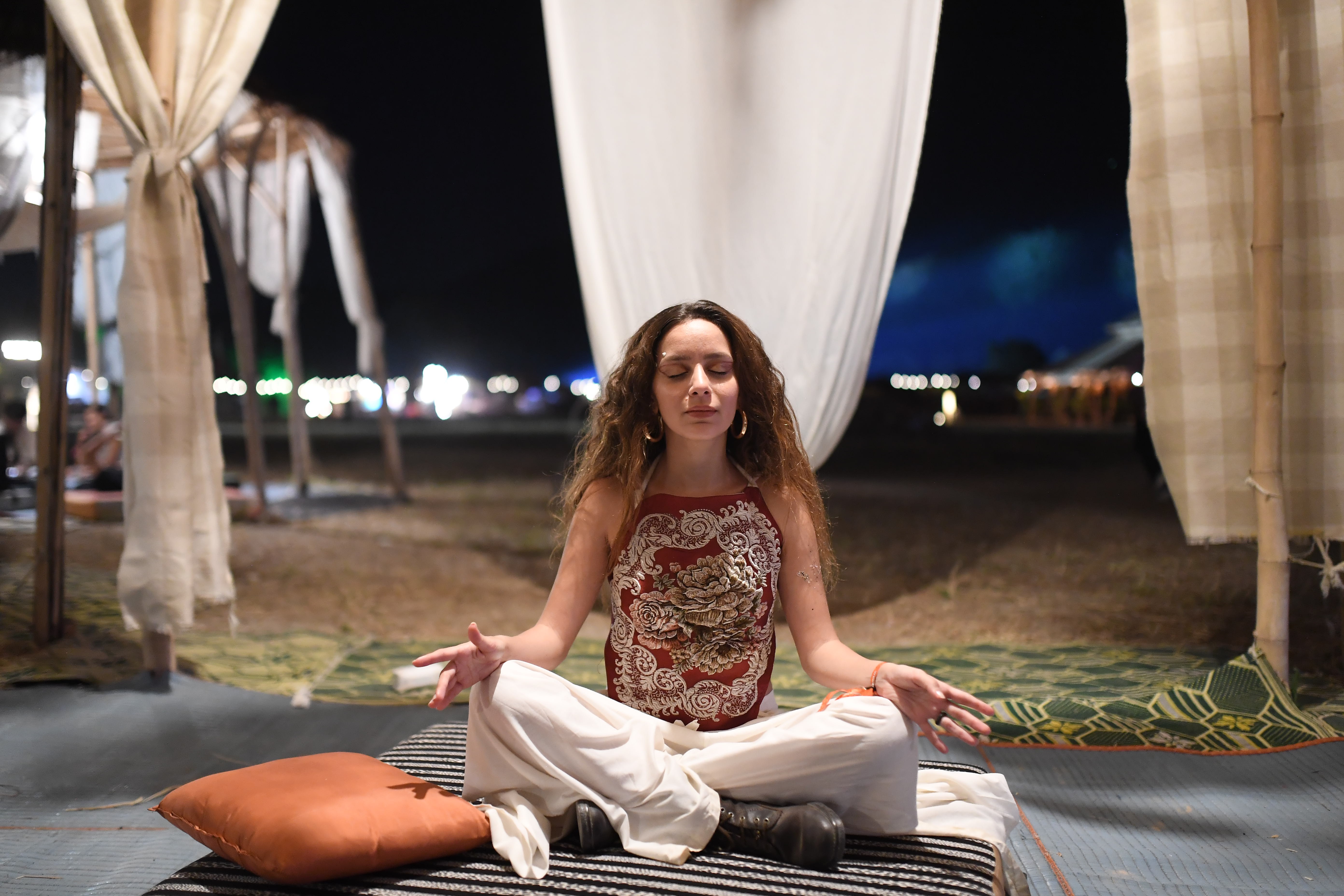 In the movie 'Banat Sanawy' you have presented an unusual and totally different character than your previous ones, tell us about this experience.
Sally is a very different character, she is very smart, from the local class, her way of talking and dressing are very different, and that made me very excited to make that role. I went to local areas to watch girls like her, and study their character, the way they talk, walk, eat, and dress.
What was the message behind the movie 'El Deif'? Describe your character in that movie?
It has many different messages, but the most important one was how to accept people as they are, with all their differences, without being judgmental and hurt them. My character Farida and I has some similarities, we both try to understand different opinions and backgrounds, without judging anyone.
What kind of characters are you interested to play?
I'm always searching for new roles and characters to play, and I have always wanted to play a psycho character.
Do you have any projects for Ramadan 2020? Or any upcoming projects in general?
Nothing is final yet, but I'm reading some scenarios and roles now, and I will make my decision when I finish them.
Take us through a day in your life.
I always try not to have a daily routine, I spend each day according to my mood, sometimes I play yoga, sometimes I have work to do, and sometimes I go out with my friends.
What are your priorities in life?
My family, work, and friends.
What is your plans to stay safe during the Coronavirus wave?
Honey, garlic pills to boost my immunity, vitamin C, wipes, sanitizers, and lots of antibacterial sprays for elevators, kitchens, and bathrooms, and I'm just staying home calmly.
Which lesson has been the hardest to learn?
Each phase in your life holds its own lesson, and the lesson gets harder in each phase. Maybe that is the hardest lesson I have learned.
How would you describe yourself in 3 words?
Rational, stubborn, fast learner.
Would you consider yourself a risk-taker?
Yes, I love taking risks and go in adventures.
What's the best advice that was given to you?
To use each and every chance you have as much as you can.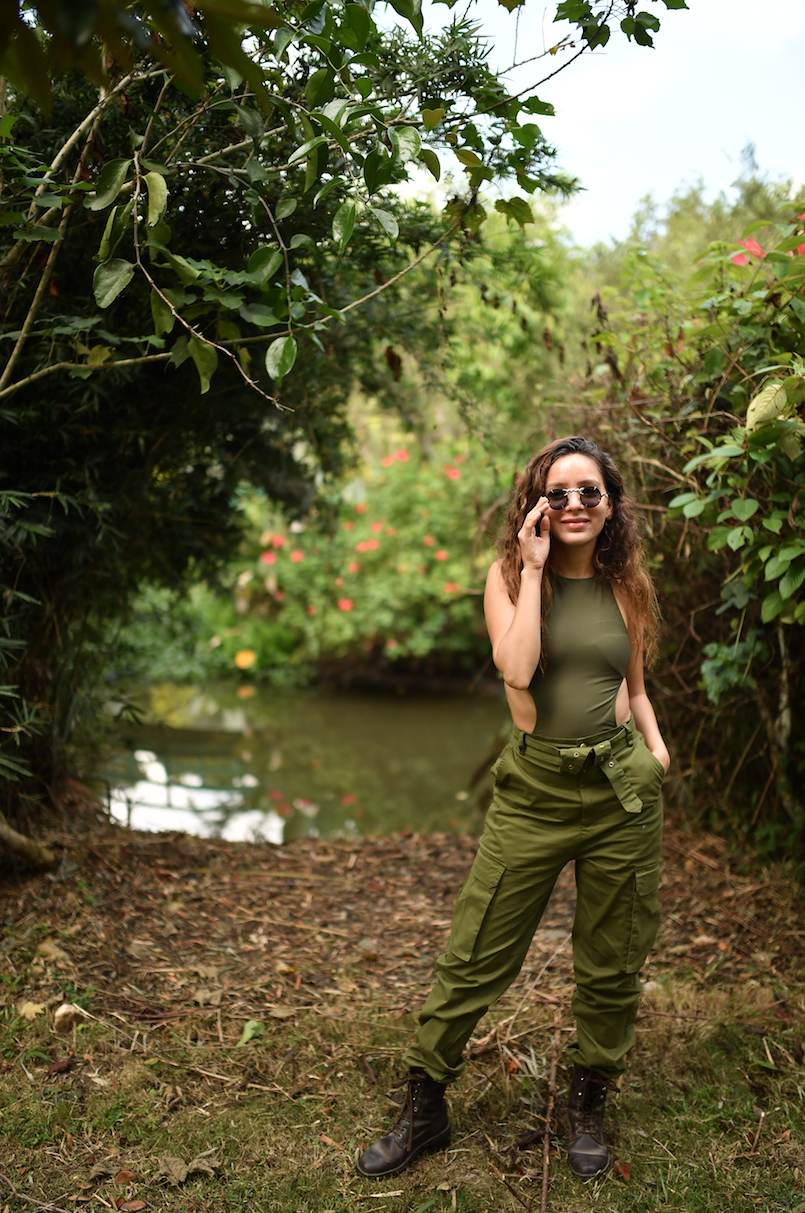 Q&A
Your happy place?
By the beach with some music.
Your teen crush?
Roshdy Abaza, Brad Pitt, and Will Smith.
Your secret hobby?
Would like to keep it a secret, Hint: I find it thrilling to do anything secretly, could be a walk, a talk, or anything in general, I find it adventurous.
Last thing you googled?
Last thing I googled was burgers in Maadi, and YouTubed Zakia Zakaria
Your greatest love?
I would like to believe that I haven't met it yet.
When did you last tell a lie?
I don't lie, I'm usually blunt.
What food most sums up happiness?
Cheese, ice cream, and Nutella.
" Each phase in life holds its own lesson, and the lesson gets harder in each phase."