George Floyd's Murder Provokes Humanity Worldwide
It did not take long for the US, after the pandemic COVID-19 has hit the country hard, to get dragged into another spiral. This came after a white police officer kneeled on the neck of a handcuffed African American man, an action that caused the death of the later. The former was then arrested and charged with third-degree murder.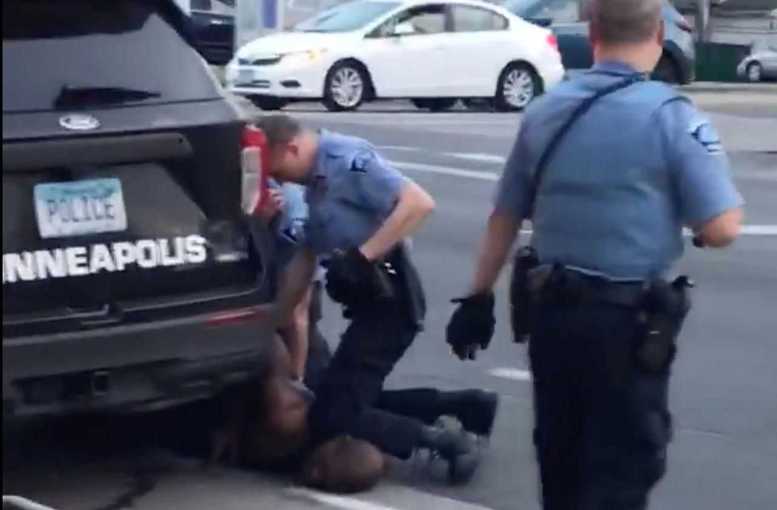 The victim's family calls for a severer punishment
In response, the victim's family commented: "The arrest of former Minneapolis Police Officer Derek Chauvin for the brutal killing of George Floyd is a welcome but overdue step on the road to justice."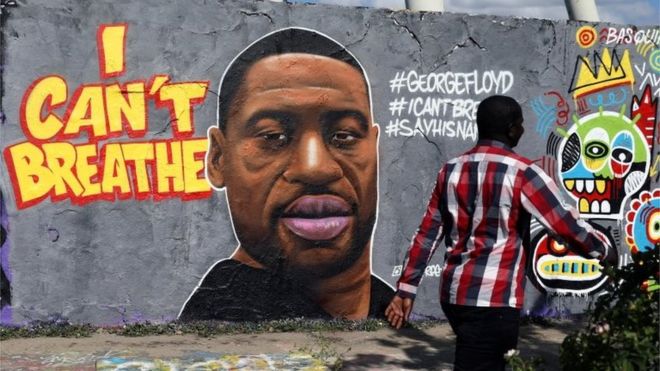 They added: "We expected a first-degree murder charge. We want a first-degree murder charge. And we want to see the other officers arrested. We call on authorities to revise the charges to reflect the true culpability of this officer."
How did the world react? 
Also, protests broke out across the country, some of which were characterized by violence. Not only did the American cities erupt in anger over the death of George Floyd, but the whole world, notably including the UK, New Zealand, Australia, and Brazil.
On his side, the Iranian Foreign Minister Javad Zarif has heavily criticized the US on his twitter account.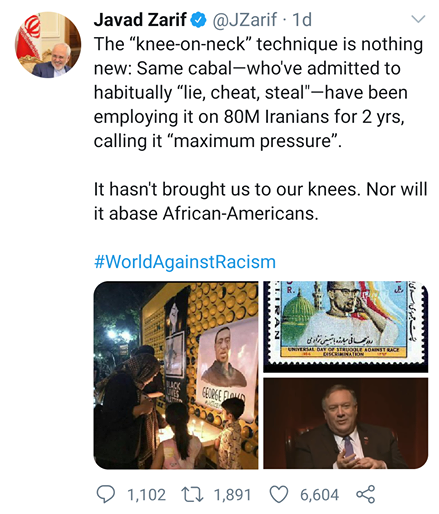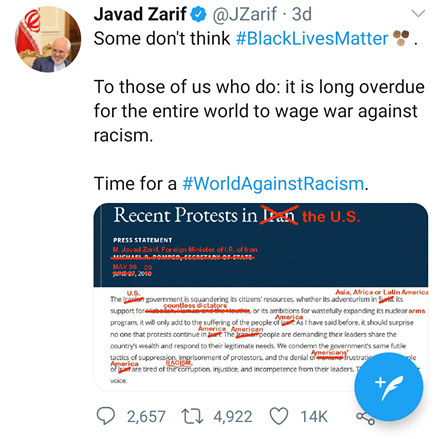 Additionally, Chinese Foreign Ministry spokeswoman Hua Chunying has strongly condemned the US.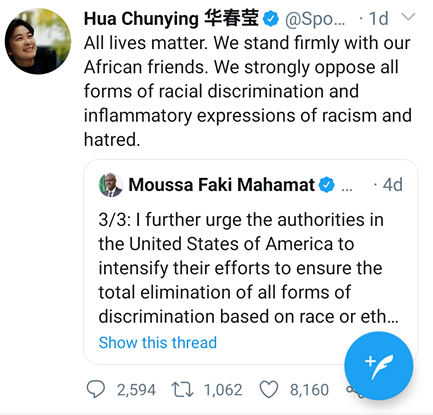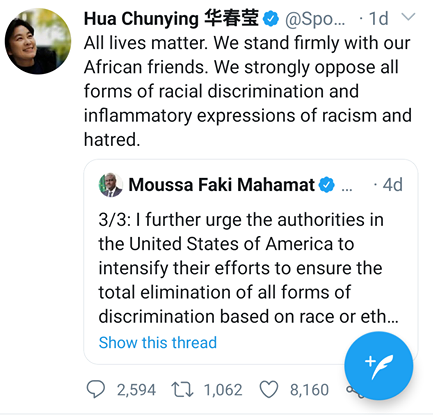 Some social media users, especially Arabs, reminded that this kind of brutal incident is happening every day in Palestine.
It seems that even the novel virus, and the irreparable losses still arising from it, failed to remind many with the basic principles of mercy and humanity. So from your point of view, what should be done further to end these unaccepted acts?