Mariam Karapetyan is an Armenian ballet dancer from the city of Gyumri. She is a member of the Cairo Opera House's Ballet Company and has been living in Egypt for nine years, since 2011. She is also the artistic director of the Houssaper Cultural Association's dance group in Egypt. To know more about her interesting journey, we met with her.
Before your stay in Egypt, did you spend all that in Armenia?
I was born in the Armenian city of Gyumri. It was hard to find job there, so when I became one-year-old, I moved alongside my family to Sochi, Russia. My mother preferred that my sister and I would receive our education in Armenia; as a result, we returned back when I was around six.
Regarding art, what is special about Gyumri?
We use to call Gyumri The City of Art and it is one of the oldest cities in Armenia. Although it has been through a lot, the city enjoys a special atmosphere full of fun and joy. Its people are famous for being art connoisseurs, to such an extent that for Armenians to be successful in art, they have to succeed in Gyumri first, as we say: "If Gyumri's people applause for you, then you will find success everywhere else."
When was the hardest time in your life so far?
The countries that were under the Soviet Union suffered an economic decline after the union's dissolution's in 1991, an unforeseeable moment, especially for my family who was taking it one day at a time, so we passed through hard times. Sarcastically, I have to mention that the nicest memories of my life were thanks to this phase. We used to gather with my families' friends -who are actors, musicians, and artists- and to spend the night on candlelight, singing and enjoying.
How did you start your ballet career?
I have never planned it and it all came by coincidence. After we arrived in Gyumri from Sochi, it was hard to find work; consequently, my father moved to the Armenian capital, Yerevan. There he met the Director of the Armenian Ballet College Theresa Grigoryan. Thanks to this situation, my father Arshaluys became the first one in Armenia to design and make dancing shoes. Theresa eventually became a family friend and I joined this college. I later joined the Yerevan Opera Theatre (Armenian National Academic Theatre of Opera and Ballet named after the musical composer Alexander Spendiaryan).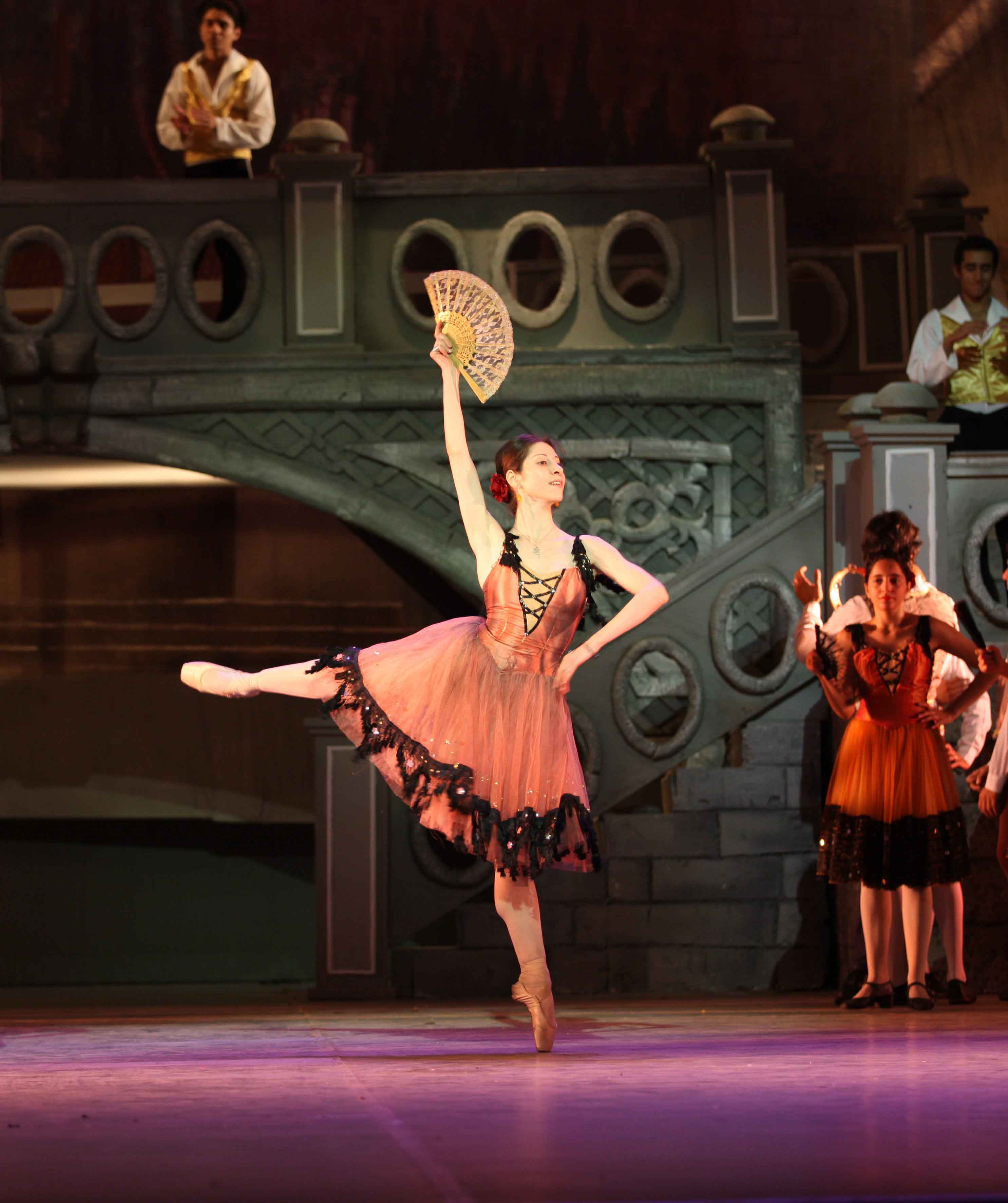 How did you join the Cairo Opera House's ballet group?
I stopped dancing and was only teaching ballet. Nevertheless, I missed dancing a lot and decided that I will join ballet groups abroad; however, I did not think specifically about Egypt. Suddenly, one day changed my life. With my sister I entered a dance costumes' store and it was crowded. By chance, the Cairo Opera House's ballet dancers were also in the shop.  They were in Armenia because of the event of the Egyptian Cultural Days. As my sister is very sociable, she started a conversation with one of the Egyptian dancers who informed her that they need more ballet dancers in Egypt. When I did the audition in front of Erminia Kamel, the Cairo Opera Ballet Company's Director, we agreed that I would be one of the company's dancers. Only five days after the audition, I arrived in Egypt and started my enjoyable journey as a ballet dancer at the Cairo Opera.
Do you remember your first performance at the Cairo Opera?
Yes, it was the Nutcracker. By the end of my first season, I presented my first soloist on stage. Thanks to Erminia, from the following year onwards, I played the main character of several performances, including Osiris, Giselle, and the Nutcracker.