Gyumri's Artist Aram Hakobyan
Armenian artist Aram Hakobyan was born in Gyumri, a picturesque city impregnated with interesting traditions, a unique local character, and appreciation for arts and crafts. According to the artist: "Gyumri is a special city whose influence accompanies you for your whole life and every artist from Gyumri carries a potential inspiration."
About the Artist's Journey:
Aram moved from Gyumri to the Armenian capital, Yerevan, where he graduated from Yerevan State Academy of Fine Arts. In 1999, he moved to Russia, however, his thoughts have always remained in his home country, a fact that is depicted in all the artworks he created and with which he participated in several exhibitions during that time. In 2017, he returned to the land of ancient monasteries (Armenia) and later started collaborating with Arame Art Gallery, an opportunity that has opened a whole new page in his life and career.
Armenia in Aram Hakobyan's Art:
Armenia, its mountains, lakes, nature, the warmth of its people, its admirable fruits, and the taste of apricots, are all reflected in his paintings from his own perspective, reflecting his own vision of the world. His vivid and colorful drawings explain the way he sees reality as he expressed: "My works show how I perceive reality, full of colors. Creating with colors is an amazing and magical phenomenon that brings joy. Alchemy and the magical step of merging two colors into one, makes me over the moon."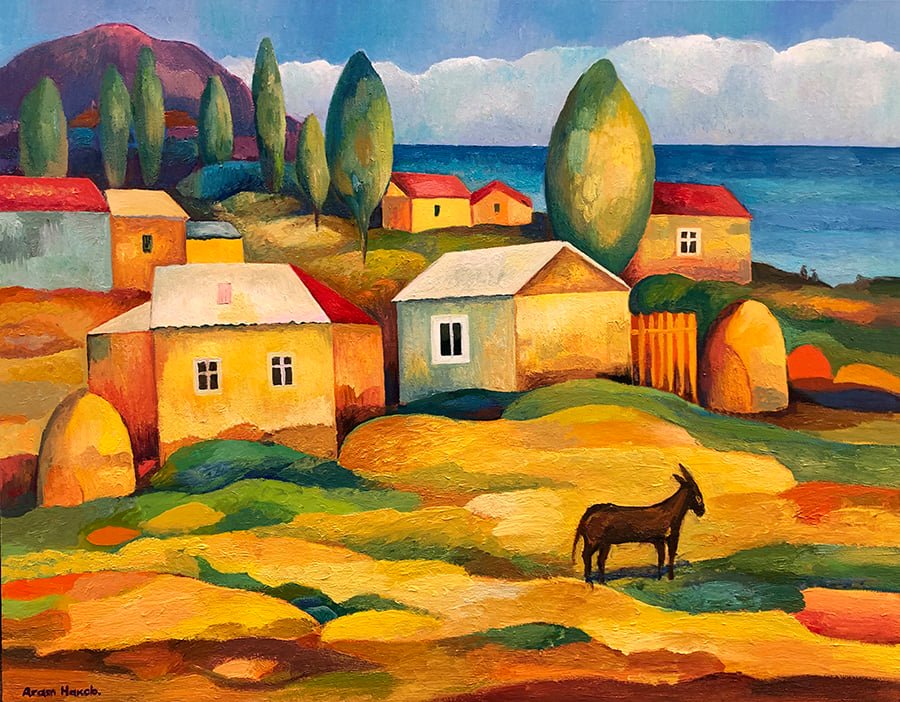 His stay in Moscow:
While he was living in the Russian capital, Moscow, he took part in many exhibitions at the Central House of Artists and at the Art-Manej. Also, he joined different projects, including the "Art Cocktail" group exhibition held in Belgium, featuring artists from Armenia, Russia, Germany, France, and other countries.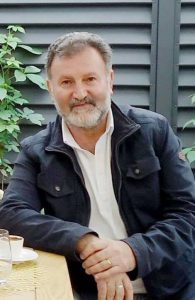 Saryan and Kandinsky:
Aram Hakobyan's creative path is influenced by renowned painters Armenian Martiros Saryan and Russian Wassily Kandinsky. The artist was affected by their freethinking and emotional art that are very close to his heart. Both Saryan and Hakobyan lived in Russia for a certain period of time during which they have paid homage to their motherland and its nature.