Armenian Artist Sevada Grigoryan
Through Sevada Grigoryan's colorful paintings, one would travel in time and space to Armenia and get lost in its beauty. Also, his various trips abroad especially to Russia and China which outstandingly enriched his art.
His first Inspirations:
Since his childhood, he was interested in discovering nature, taking attempts to depict it in drawings. Also, during the three-month vacation that he used to spend at his grandparents' house in the village, a place that offered him the chance to deeply connect with nature and to joyfully experience freedom.  One day, three artists came to the village to draw a garden of cherry trees that grew there. For him, contemplating them working with oil paints was very exciting and he wholeheartedly wanted them to include his grandfather's house in one of their paintings, but none of them did. As a little boy, it left him feeling disappointed, on the other hand, it was the reason behind his strong desire to become an artist and draw his grandfather's house himself. No doubt, those memories inspired his world and perception of art.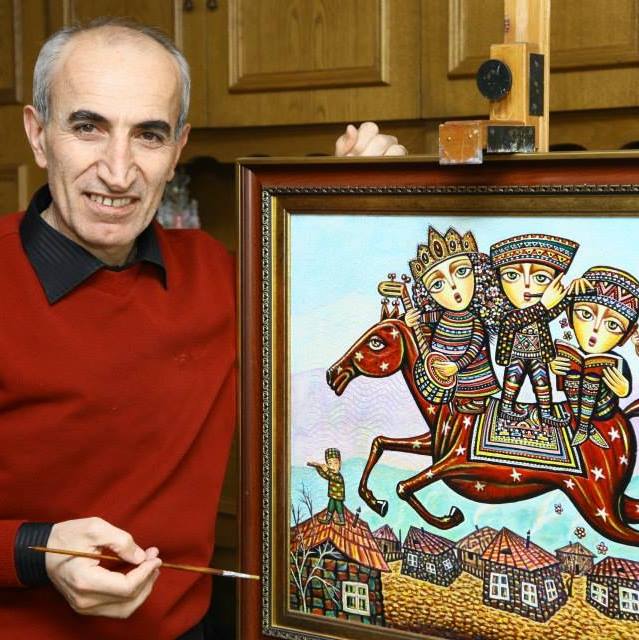 His art journey:
Out of his strong desire to become an artist, he sought to attend drawing classes, however, he didn't have many opportunities and there were no professional art teachers, bearing in mind that he grew up in a small town. During his school years, some art teachers came from the Armenian capital 'Yerevan' for a couple of months. Although the classes lasted for short time, he was very excited to attend it. Despite the lack of chances, his passion for art remained strong and he continued working hard on his own to make his dream come true. Afterward, he decided to pursue his degree in 'Fine Arts' and went to 'Yerevan' for the entry exams. The scores he achieved were not high, and he did not have a professional watercolor brush for the exams, even though he got enrolled in the course. His results were impressive and only after one semester of hard-working, it was reflected in his scores and his picture was hung on the wall for over 3 years, recognizing him as an excellent student. After graduation, he returned back to his hometown, where he gave art classes to the younger generation for 10 years and inaugurated a class to teach painting at an art school. Thanks to this step, many talented students had the chance to study art and to become artists later.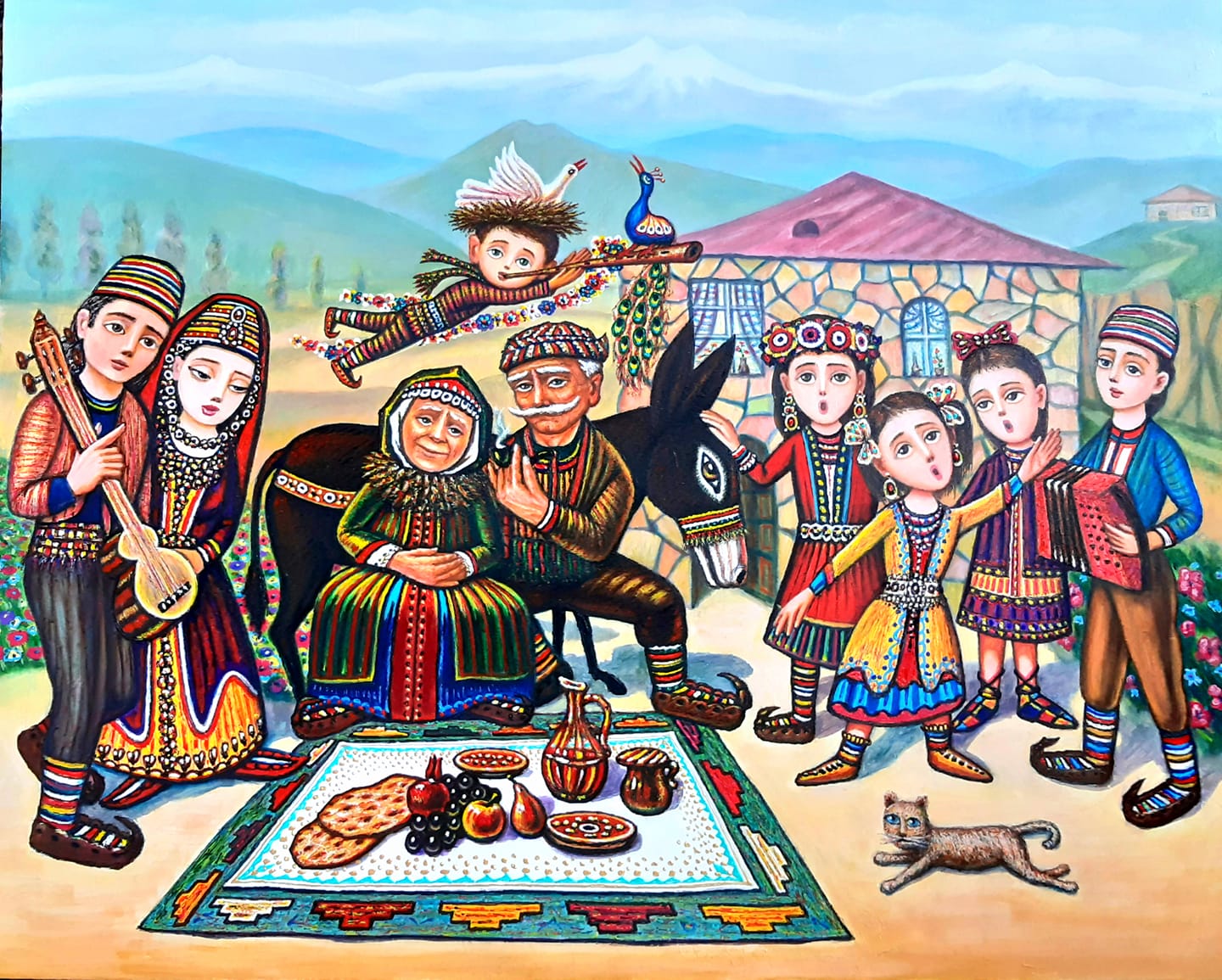 Armenia's culture represented in his work:
His works are mainly figurative with different themes. His paintings feature a world of a fairy tale, figures flying in the air, a family in the mountains, musicians preforming a theme, etc. However, when it comes to culture and folk style, being an Armenian is strongly reflected in his paintings.