Philanthropic Power Couples
It is very interesting when you spend time with your partner, doing the activities you like and enjoy. What if you both share the quality of aiding underserved people! Celebrating the Valentine Day, here is a glimpse of what six beloved couples have offered in this regard.
Jennifer Lopez and Alex Rodriguez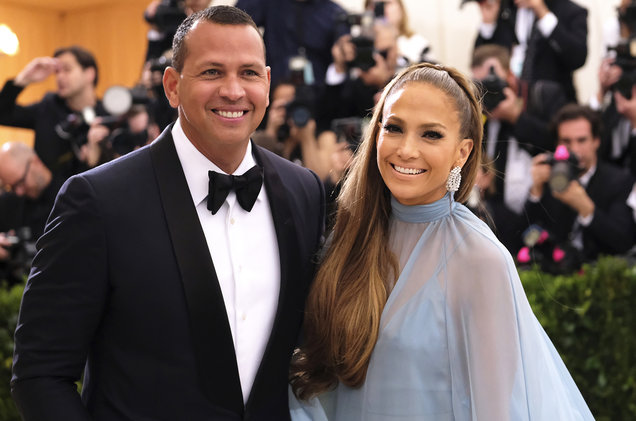 Beloved singer Jennifer Lopez is best known for her songs and the roles she played in various movies that touched our hearts. But let's see together the human side of her character. Very recently, Jennifer and her fiancée Alex Rodriguez (nicknamed A-Rod) donated with their meal-delivery company, Tiller & Hatch, a year's worth of food to Jacksboro Elementary School located in Tennessee, US.
Under the slogan of New York Stands with Puerto Rico, the American star from Latin origin donated $1m to help Puerto Rico recover from the hurricanes Irma and Maria. Jennifer also is a strong supporter to women till the point that the United Nations Foundation announced her in 2015 as the first-ever Global Advocate for Girls and Women at the UN Foundation. Very earlier, along with her sister Lynda, Jennifer established the Lopez Family Foundation to help improve women's and children's healthcare.
Regarding A-Rod, his acts of philanthropy extended to include the sports field. The former baseball star previously donated $4m to back up the University of Miami's facilities.
George Clooney and Amal Alam El-Din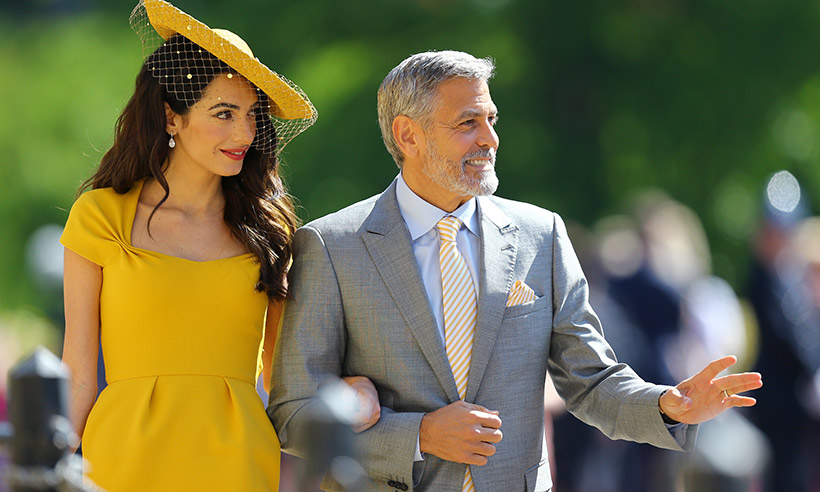 George Clooney is not only known as an actor or a director, but also as a humanitarian and a political activist. His wife, lawyer, barrister, writer, and activist Amal Alam EL-Din has shown several humanitarian acts. Both donated $1m to the civil rights group Southern Poverty Law Center that protects people from hate crimes and other extremists. The couple co-founded the Clooney Foundation for Justice to fight poverty and aid the displaced children and refugees.
With Hollywood luminaries Don Cheadle, Matt Damon, Brad Pitt, civil right lawyer David Pressman, and producer Jerry Weintraub, George founded the organization Not On Our Watch to draw the global attention to international crises, including the humanitarian crises in Darfur and Myanmar, and give voice to their victims. To support the United Nations World Food Program's Humanitarian Air Service in Darfur, Sudan, the organization donated $500,000.
On her side, British-Lebanese Amal Clooney worked on several notable cases including the Armenian Genocide, representing Armenia on behalf of the Doughty Street Chambers.
Bill and Melinda Gates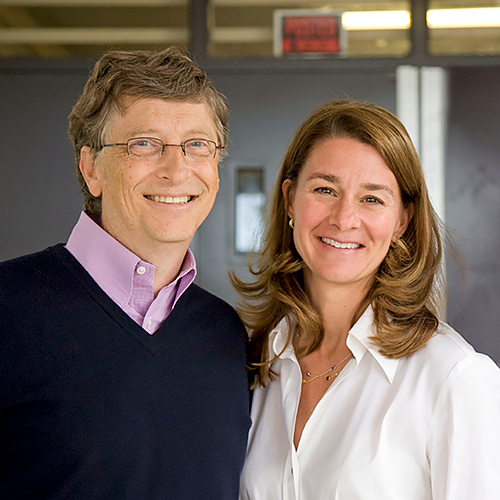 American famous businessman, software developer, investor, and philanthropist, mostly known for co-founding Microsoft, established with his wife Melinda Gates the Bill and Melinda Gates Foundation considered the largest philanthropic organization worldwide.  The charity focuses on global health (including eradicating malaria and polio and controlling the spread of tuberculosis and HIV), education, and poverty. This step came after the couple read a news article about misery in the developing countries. Bill reacted and sent the article to his father William Gates, commenting: "Dad, maybe we can do something about this."
Worth mentioning is that Bill and Melinda Gates were named in 2018 the most generous philanthropists in the US. Previously, the couple donated more than $36 billion to charitable causes over the past two decades.
Beyoncé and Jay-Z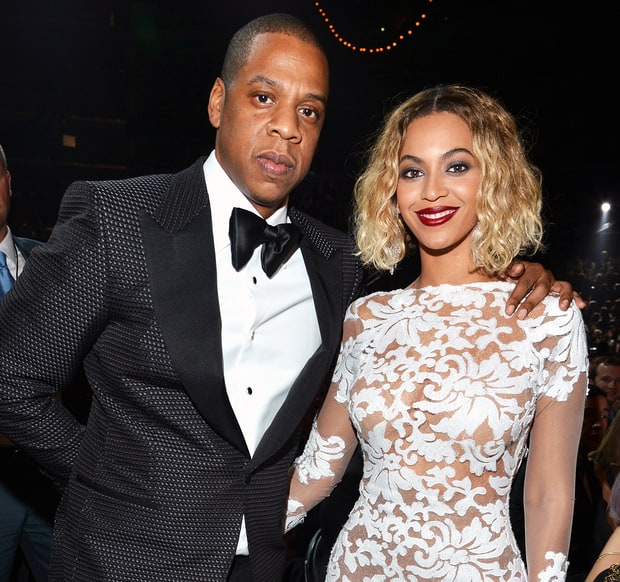 Not only does she have killer looks and a wonderful voice, the self-made multimillionaire knows how to spend her money. The superstar's initiative Beygood managed to raise money to aid the thousands in Nepal who were affected by a devastating earthquake (its magnitude reached 7.8).
Also, she donated $4m to Phoenix House, a rehabilitation center for recovering drug addicts, and raised hundreds of thousands of dollars to support gender equality worldwide, provide students with school supplies in the US, and host food drives in Houston.
A couple of years after the Hurricane Katrina, Beyoncé established a housing complex named the Knowles-Temenos Place Apartments for 43 displaced individuals and she donated $7m to keep the place running. Her spouse and rapper Jay-Z donated $1.5m to the civil right groups: Black Lives Matter, Hands Up, and Dream Defenders.
David and Victoria Beckham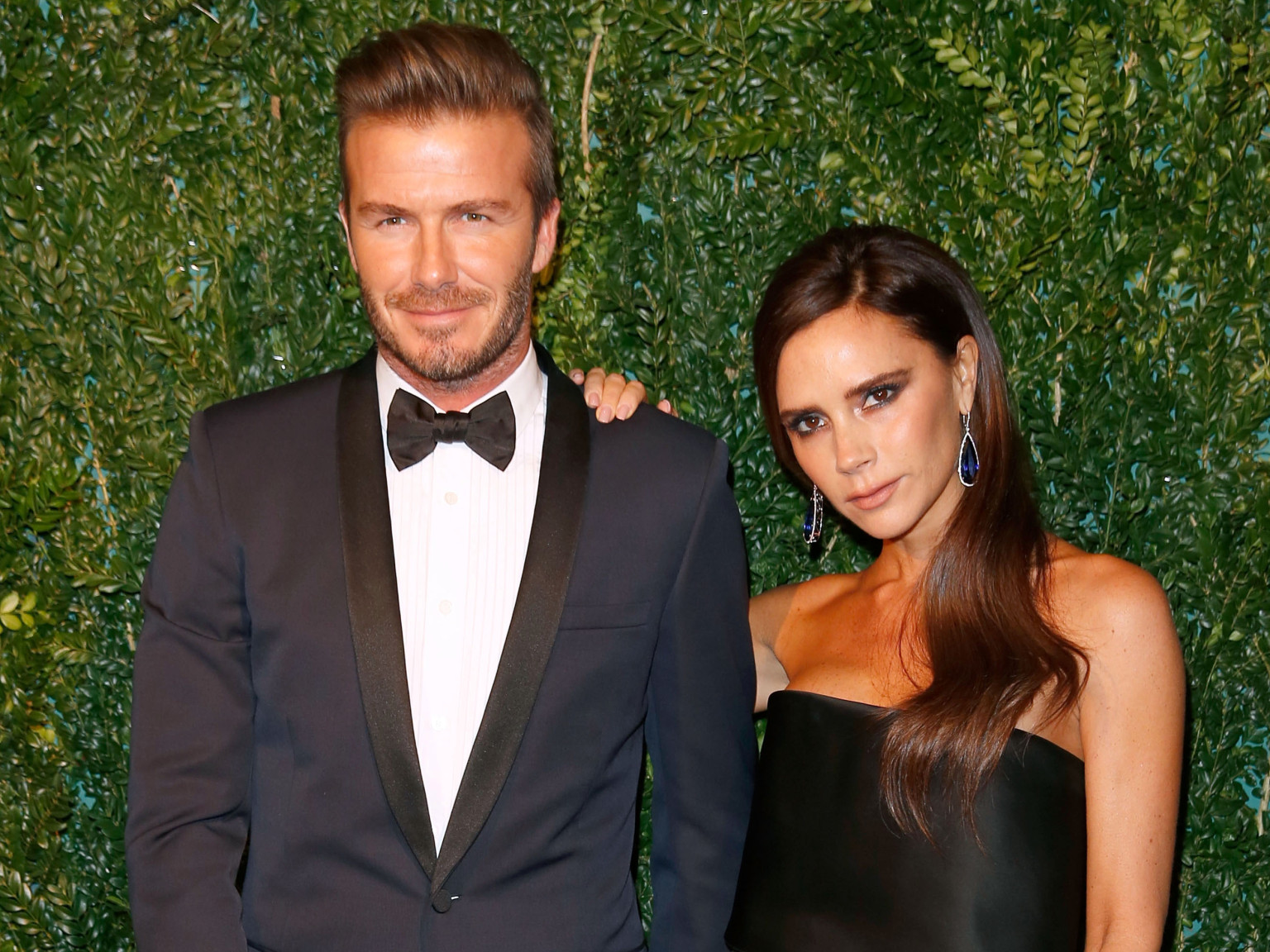 Former English footballer David Beckham did not only please his fans with his performance in numerous enjoyable matches, but his endless involvement on the humanitarian level also touched the hearts of many. Beckham signed a deal with the French club Paris Saint-Germain and promised his entire salary to charity, a contribution estimated $140.ooo per week and the approximate total of $2.85 million over the course of the five-month contract.
The soccer icon is a UNICEF Goodwill Ambassador. He established the 7 Fund that supports the organization and has raised millions of pounds to aid millions of children worldwide. With an Order of the British Empire (OBE), Queen Elizabeth II honored him for his remarkable humanitarian achievements.
Not only were his efforts recognized by the British royal family, but also those of his wife Victoria Beckham. Prince William granted her an Officer of the Order of the British Empire (OBE) for her work with organizations, such as UNAIDS and Save the Children, and in appreciation for uniting her fashion expertise with her humanitarian efforts.
Justin Bieber and Hailey Baldwin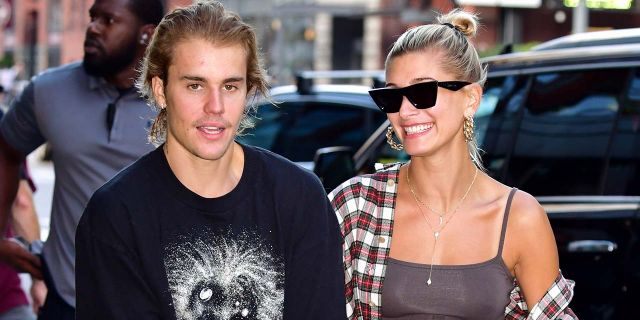 Canadian singer and songwriter Justin Bieber showed several kind acts, including giving away $2.7 million to build schools in developing countries. However, one of his cutest acts was surprising Avalanna Routh, a child who was suffering brain cancer, by flying her to New York on the Valentine's Day. Both spent the afternoon, playing board games and eating cupcakes.
Additionally, his wife Hailey Baldwin offered the money she earned from the video advertising Fyre Festival to charity. When was asked about the sum donated, the American model coolly answered "I am not going share, but it made for a very generous donation to charity," however, it is excepted that the amount of money was $1.2m. In order to promote art education in poor communities, the couple hosted very recently a charity night with LIFT Los Angeles and Inner-City Art. The event was attended by celebrities, such as Kylie and Kris Jenner and Jaden Smith.