Egypt Dominates the Squash World
Egyptian squash players Nour El-Sherbini and Tarek Momen freshly won two of the most significant championships in the world of Squash, which are the Women's and the Men's World Championships, respectively. Also, their compatriot Karim Abdel Gawad claimed the title of the prestigious tournament, the CIB Egyptian Open.
Nour El-Sherbini Is the World Champion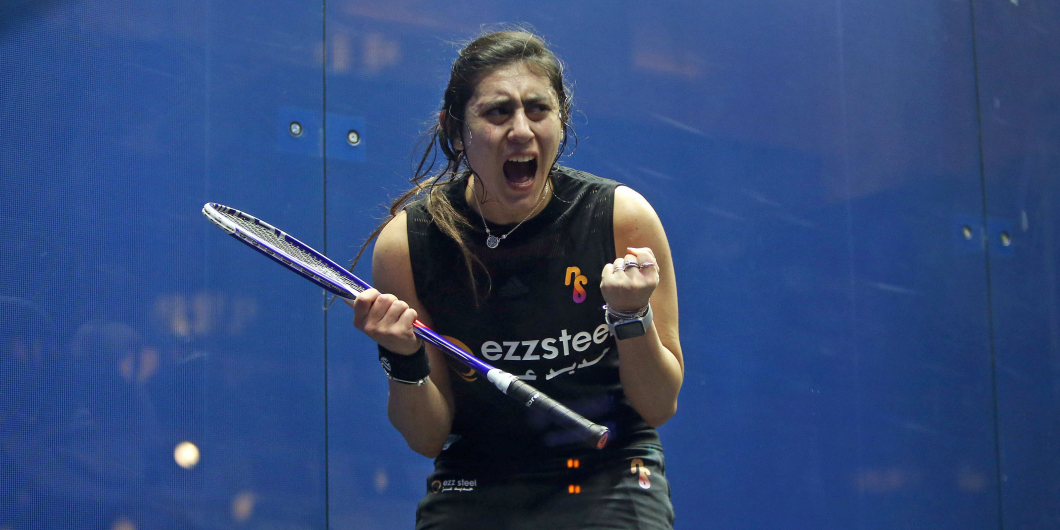 Recently, one of the most important championships in the world of squash was held on the Egyptian soil. The CIB Women's World Championship took place at Egypt's most iconic site, the Pyramids of Giza. Egyptian champions Raneem El-Welily (ranked first internationally), Nouran Gohar (ranked second), Nour El-Tayeb (ranked the third), and Nour El-Sherbini (ranked fourth) competed at the prestigious events.
Remarkable players from around the world also participated in the tournament, including France's Camille Serme (World No. 5), New Zealand's Joelle King (World No.6), England's Sarah-Jane Perry (World No.7), USA's Amanda Sobhy (World No.8), Wales' Tesni Evans (World No.9), and Hong Kong's Annie Au (World No.10).
In the final match, El-Welily played against her compatriot El-Sherbini who won the opening game (4-11). The former did not surrender and took the second game (11-9). However, El-Sherbini secured the last two games (11-5 and 11-6), ending the match in her favor (3-1).
Worth noting is that Nour EL-Sherbini achieved the World Championship's title on her birthday, in this regard she expressed: "I think because today is my birthday I was making sure not to be sad," adding that "The last couple of months for me have been really hard. I didn't know what I was going to do, but I took the risk and took the decision that I wanted to play this tournament badly and I wanted to come and try, see how it goes! I was getting better every match and I am very grateful and happy to be standing here right now."
Karim Abdel Gawad Wins the CIB Egyptian Open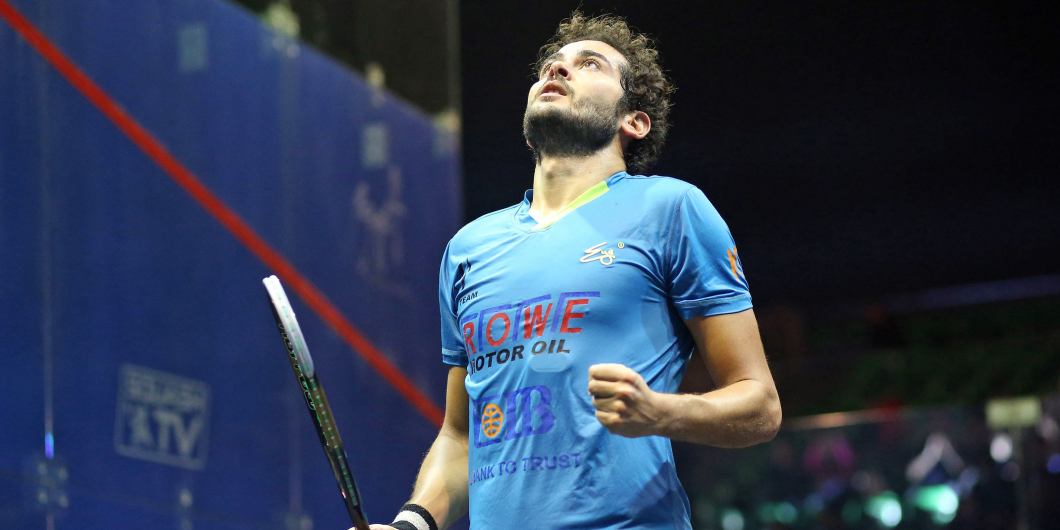 Parallel to the Women's World Championship, another tournament was celebrated at the same location. The CIB Egyptian Open was held at the pyramids with the participation of the Egyptian renowned players Ali Farag (No.1), Tarek Momen (No.3), Karim Abdel Gawad (No.4), Mohamed Aboulghar (No.8), and Marwan El-Shorbagy (No.10).
Paul Coll (ranked fifth) from New Zealand, Simon Rösner (ranked sixth) from Germany, Diego Elias (ranked seventh) from Peru, and Miguel Ángel Rodríguez (ranked ninth) from Colombia were also among the tournament's players.
It was an all-Egyptian final between Abdel Gawad and Farag and the match ended 3-0 (11-6, 11-8, 11-8) in the former player's favor.
Abdel Gawad expressed in this regard: "Playing against Ali is always very tough for me, he is the World No.1. He has always been my competitor since we were seven years old, until now. I know how hard it is, we played in the final in front of the Pyramids in 2016 and now we are playing again in the final here. He is one of the best players ever to come to squash.
He added: "I really enjoyed my squash and my performance this week. Playing here is different. Just completely different. I am so happy I am involved in squash, because no other sport could set itself in such a venue. Thanks to CIB for bringing this amazing tournament, for bringing such huge tournaments to Egypt, and for supporting all of us Egyptian players."
Tarek Momen Is the World Champion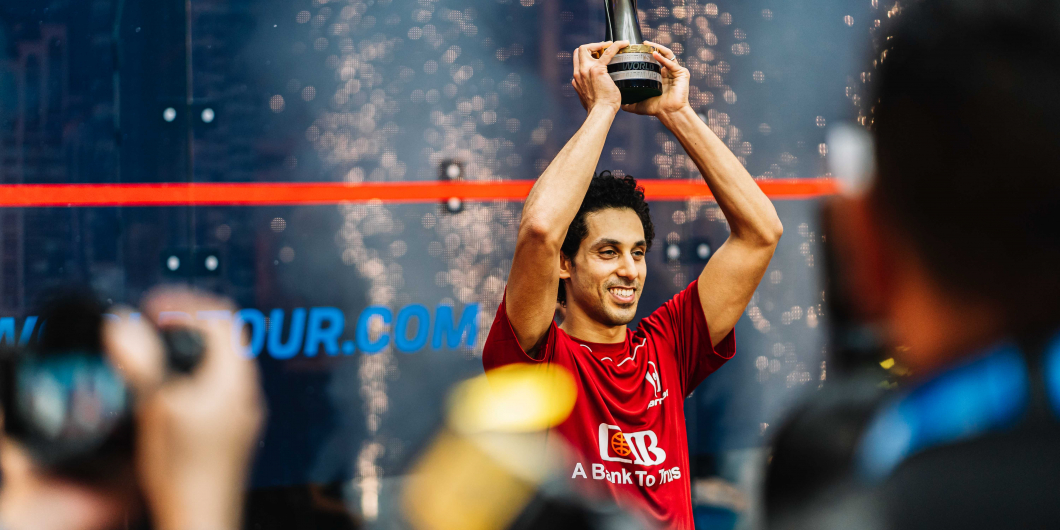 Shortly after both achievements, Egyptian player Tarek Momen (No.3) claimed the title of the Men's World Championship that took place in the Qatari capital, Doha.
"If I tell you how many times I imagined making this speech my whole life, it's countless, and now I just don't know what to say, it's so hard to digest," said Momen after his victory.
He also commented: "It has been a childhood dream of mine to become the World Champion at some point. I am 31 now, and I was wondering whether I would have the opportunity to do it, so to be able to do it at this age and to still feel that I can give it my all for a few more years is just unbelievable."