Camilo Arias is a Colombian visual artist who is influenced by the past art masters: Van Gogh, Monet, and Salvador Dali, in addition to Gabriel García Márquez; nevertheless, his art marks his own style. Under the name of "Psychedelic Roots", his colorful and expressive paintings were exhibited recently at the Zamalek Art Gallery in Cairo, showcasing the culture, nature, history, and the aboriginal people of Colombia. Many visitors and art collectors were flocking to enjoy the exhibition.
Who is Camilo Arias?
Inspired by the Japanese Manga, Camilo Arias had his passion for painting and drawing in a young age. For the Colombian child, drawing was a method to express himself and his ideas. He was raised by many of his family members, including both of his grandmothers and some aunts, and he lived in several cities across Colombia. As he went through different experiences during his life, his art passed through various stages and depicted multiple contexts. Living on the mountains, and moving to Panama, these two harsh phases which he went through in his life. Although it affected him so much, it inspired him and gave his paintings a unique sense of roughness.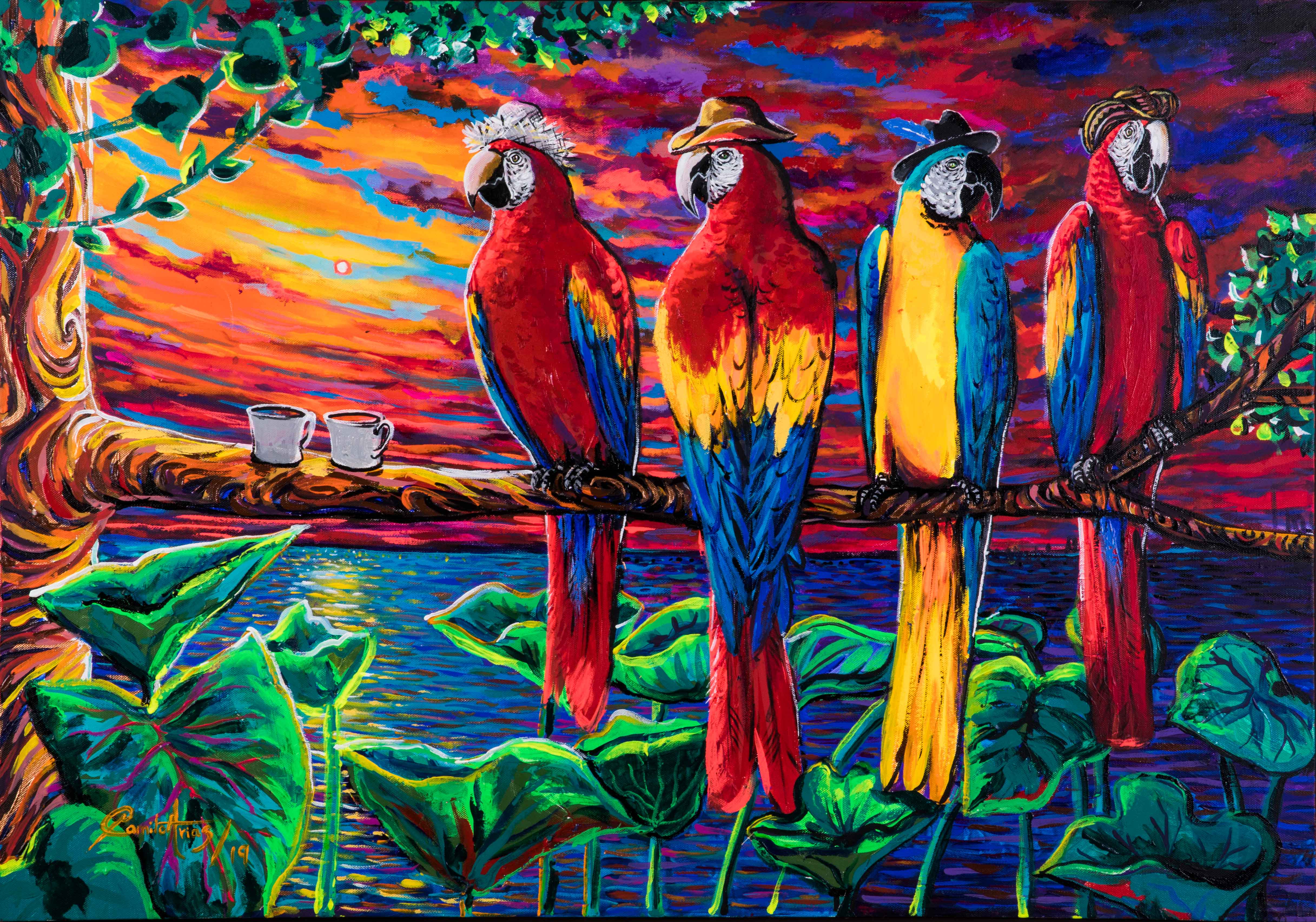 Living in the Mountains
Camilo Arias spent many years living in the mountains, in an area that has difficulties to access, where he also was witnessing the civil war's events on a daily basis. At this time, he also used to listen to hard rock and metal music which affected his character a lot. Influenced by the surrounding circumstances and these musical types, his art expressed roughness. On the other side, many admired his paintings and believed in his talent.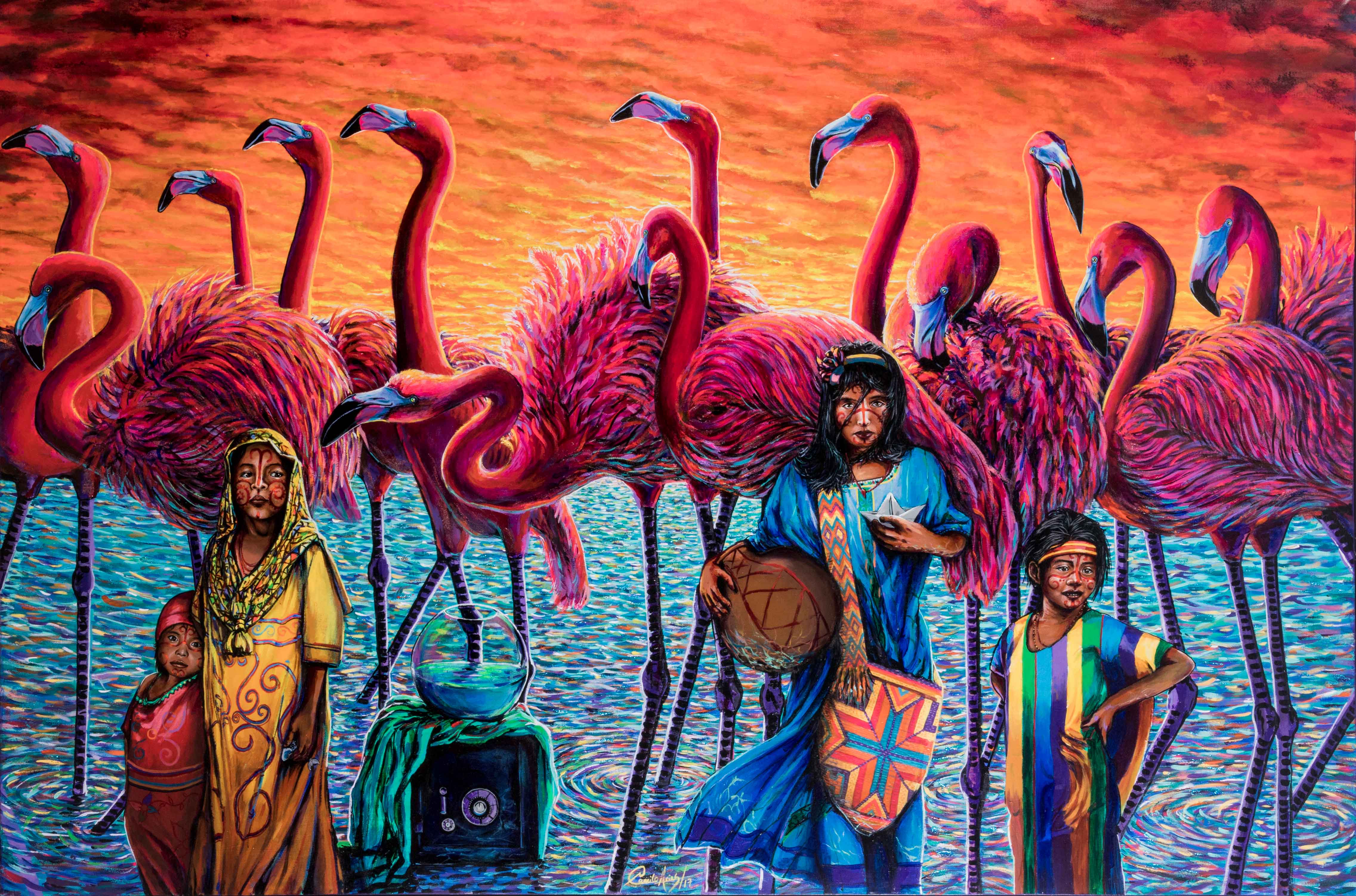 Moving to Panama
One of his relatives wanted to get him out of the insufferable life he was drowning into and he took him to the Colombian capital, Bogotá, at the age of 16. He finished his studies there and then he started working for the TV; nevertheless, he was unhappy with what he was doing. Afterward, he went with some of his family members on a Christmas vacation in Panama. He fell in love with the neighboring country and his life took another path since then.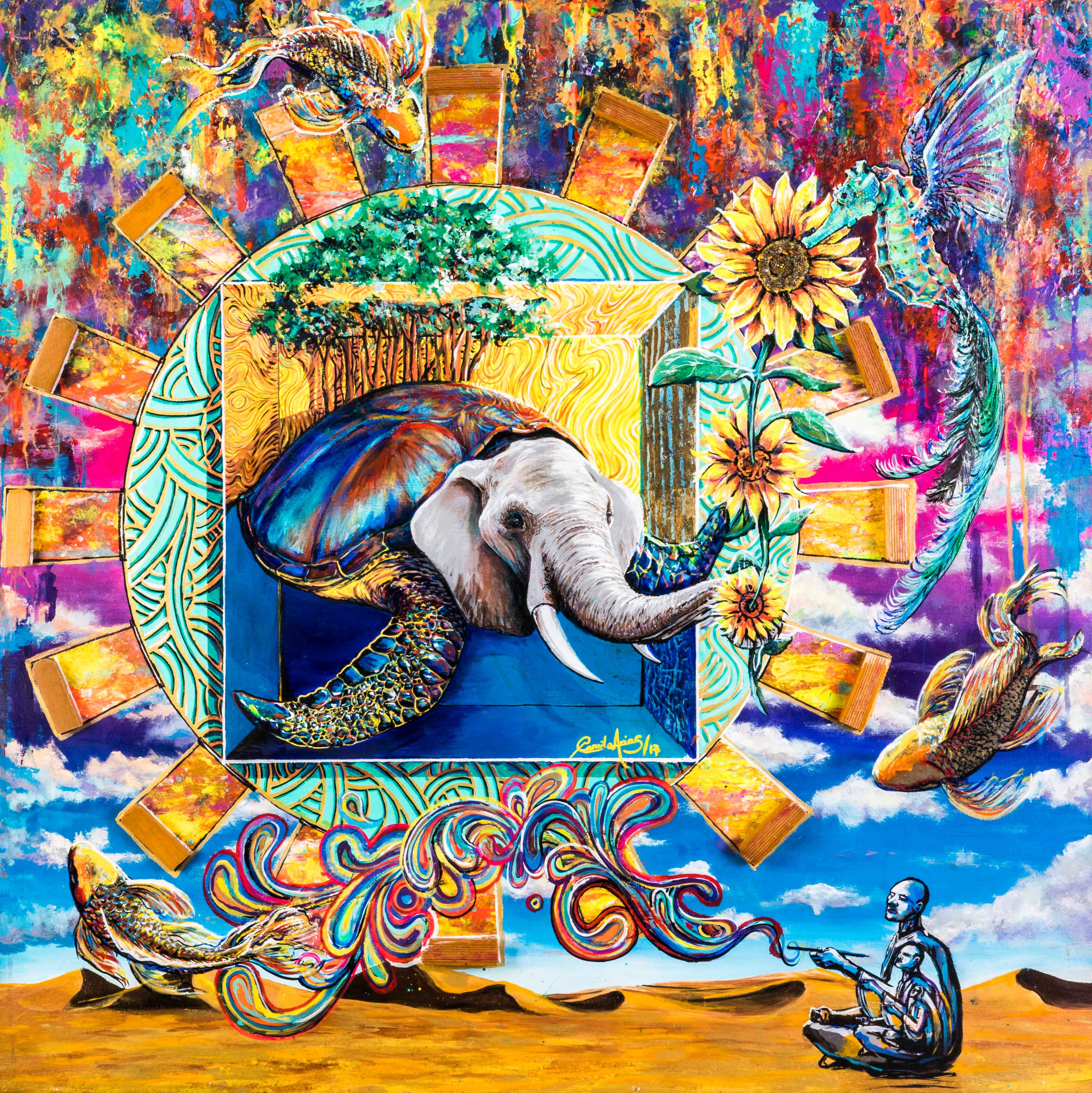 Graffiti art  
In Panama, he started from scratch and he had enough time to devote to art. He restored the habit of painting on the walls and used to do so in the area where he was residing. His Venezuelan housemates began showing his work to their friends and acquaintances. Later, a manager of a hotel, located in the Casco Viejo (a painteresque and the historic district of Panama City), agreed with the Colombian artist on painting a wall for a large sum of money. It was his first paid work and his journey as a professional artist commenced vigorously.