There are no words to describe the beauty of this lady. She started her career at the age of 7, has starred in more than 70 movies, and was awarded in Egyptian and International festivals for most of her roles. In her interview with us she talked about her new movie 'El Tarekh El Sery Le Kawthar', how she began her journey, and the reasons behind her absence all that time.
What attracted you to begin a career as an actress?
My mother was work at the radio, I was spending most of the time with her at the radio, and I loved it there, then I started my career at the age of 7 performing in several radio programs like, 'Asafeer El Gana', and 'Fatafet Al Sokar'. Then at the age of 15, I participated in a play called 'Taman Setat', directed by Galal El Sharkawy.
Describe your acting style.
I try to present different characters and roles in all my works. I love to study the character very well and know its strengths and weaknesses before shooting, I also try to prevent overreactions while performing.
What has been your greatest accomplishments as an actress?
I'm so proud of the fact that I have worked with the greatest writers and directors, and had a role in their works that later had a huge influence in the cinema history; starting with Mohamed Khan and his artistic work in 'Kharag W Lam Ya3od', to the legendary Youssef Chahine and the historic launch of the movie 'Al Maseer' at Cannes Film Festival, additionally, Osama Fawzy in 'Baheb El Cima', the movie that led to a wide public controversy at the time over the boldness of its idea.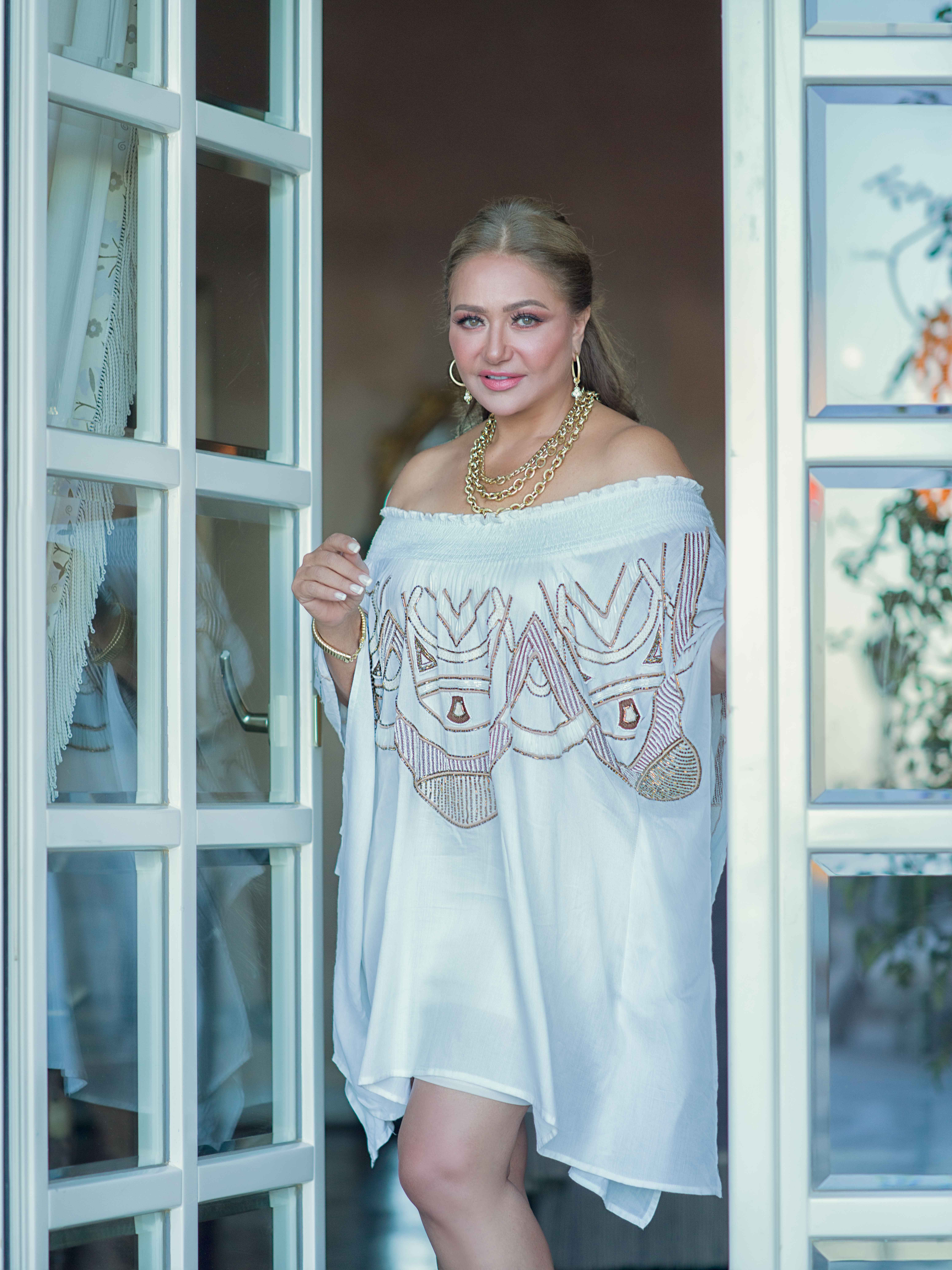 You started your career at a very young age, do you think it was a right decision?
At first, I thought it was a wrong decision, I had a plan to become an Engineer, but my grades weren't enough, so I studied at Faculty of Commerce and joined the Cinema Institute at the same time to study Décor, where my passion belongs. At the Institute I didn't study cinema because I have already learned it from the big stars in a real-life experience on the screens, so why should I study it again.
Belonging to more than one culture, (Greek mother and Egyptian father) how did this become in favor of your acting career?
I was so lucky that I was raised in a home with two different cultural backgrounds, it enlightened me, and allowed me to be familiar with different civilizations.
Your last TV series in Ramadan 2016 'Heya w Da Vinci' was a huge success, why did you disappear afterward from Ramadan race?
After the series, I went through hard times, the death of my mother, and also my health was in a bad condition. However, now I take my steps after considering each aspect of my decision precisely, and never make rapid decisions because whatever I'm presenting in my work, will be count on me. I'm seeking now to find a new character to present in my next role, something I have never done before, as it should be fulfilling to my fans, after my absence for that long time, I have to make it up for them.
In the year 1987, you presented approximately 7 movies with big stars like Ahmed Zaki, Farid Shawky and Mahmoud Abdelaziz. How did you manage to do all that work in such a short period of time?
This period was so vigorous in the field, many movies were produced, and it was a flourishing time for the Egyptian cinema. Without these stars I would have done nothing, they encouraged me to do all of that and helped me a lot.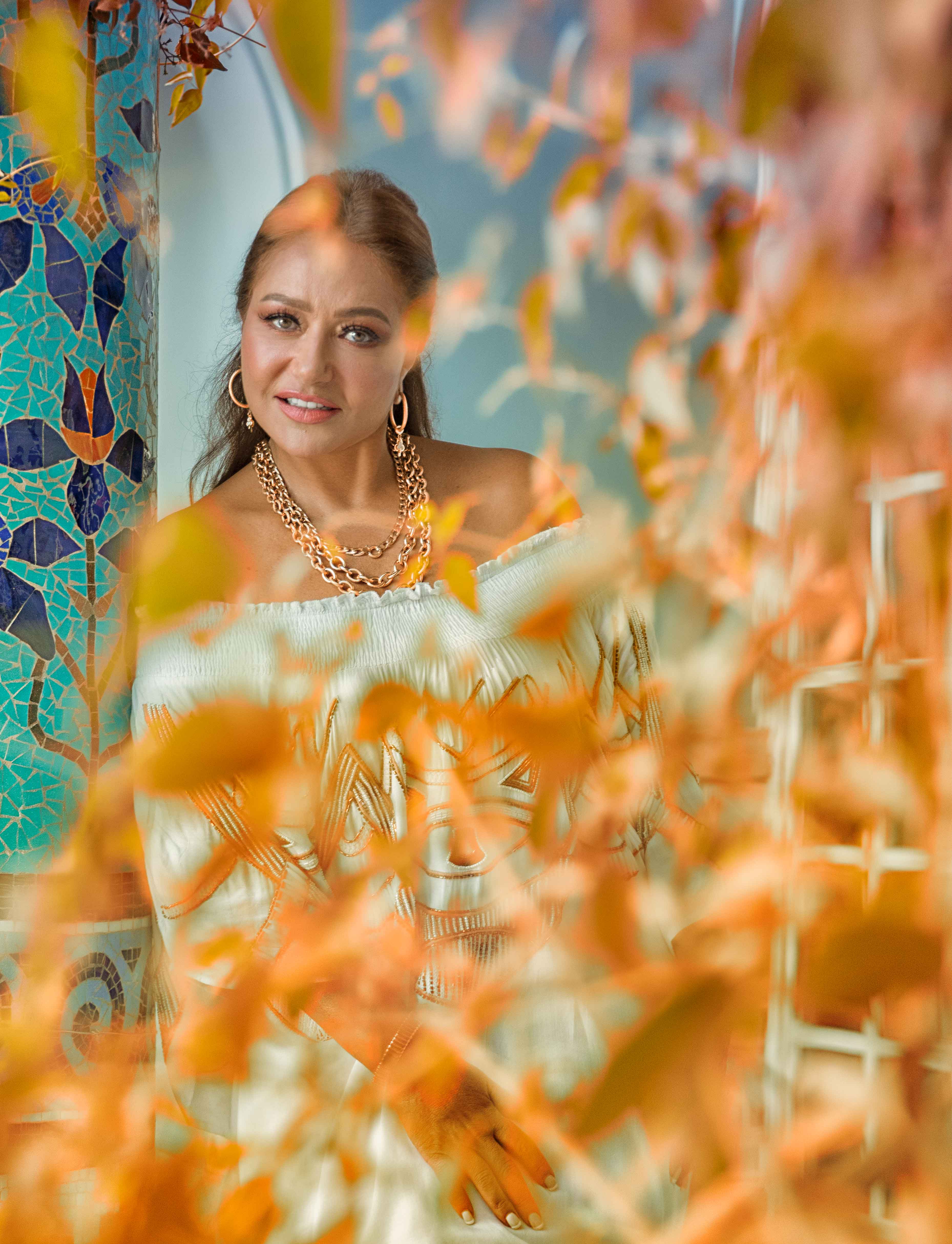 The movie 'Al Bouasa' was a turning point at your career, tell us about the movie and your first experience with the legend 'Farid Shawky'?
I'm so proud and honored that my first leading role was with the legends 'Farid Shawky', 'Youssef Wahby', and 'Mohsena Tawfik'. I learned from 'Farid Shawky' how to be committed, love my work, and read each and every line carefully before shooting.
You have received an award for your lifetime achievements, tell us how you felt back then?
I'm very thankful for God who granted me that, and also thankful for my fans who appreciate me and my work, they are the compass that always leads me to the right path. I wish that every role I do get their appreciation.
Of all the roles you have played in the past, which is your favorite? Why?
Each role I present, part of it stays within me, and vice versa. I love all my roles, even the ones I did at the beginning of my journey, which now I'm not totally satisfied with it. I love how innocent 'Samiha' was in 'Al Bo2asa'a', the kindness of 'Khokha' in 'Kharag W Lam Ya3od', the loyalty of 'Wafaa' in 'Kol Haza Al Hob', all of these characters left a beautiful memory that lies within me, and I left a part of 'Laila' in each one of them, that what makes the roles more genuine and reach smoothly to the audience.
Tell me about a time where you had difficulty with a character. What was the role and why was it challenging?
From the hardest roles, I have ever done is 'Safaa' in 'Al Moghtasebon' movie, which was taken from a true story that happened back then to a girl in 'Al Maadi'. It was a very complicated role, it demanded a huge psychological effort from me to do it the best way. That movie had an influence on the public opinion, as well as on the court rule of that case, and the rule of the rape cases in general.
Have you progressed in your acting career as you have expected?
I think I tried so hard and I did my best to have an honorable career, and I'm so happy for who I became now after all that hard work in the past years.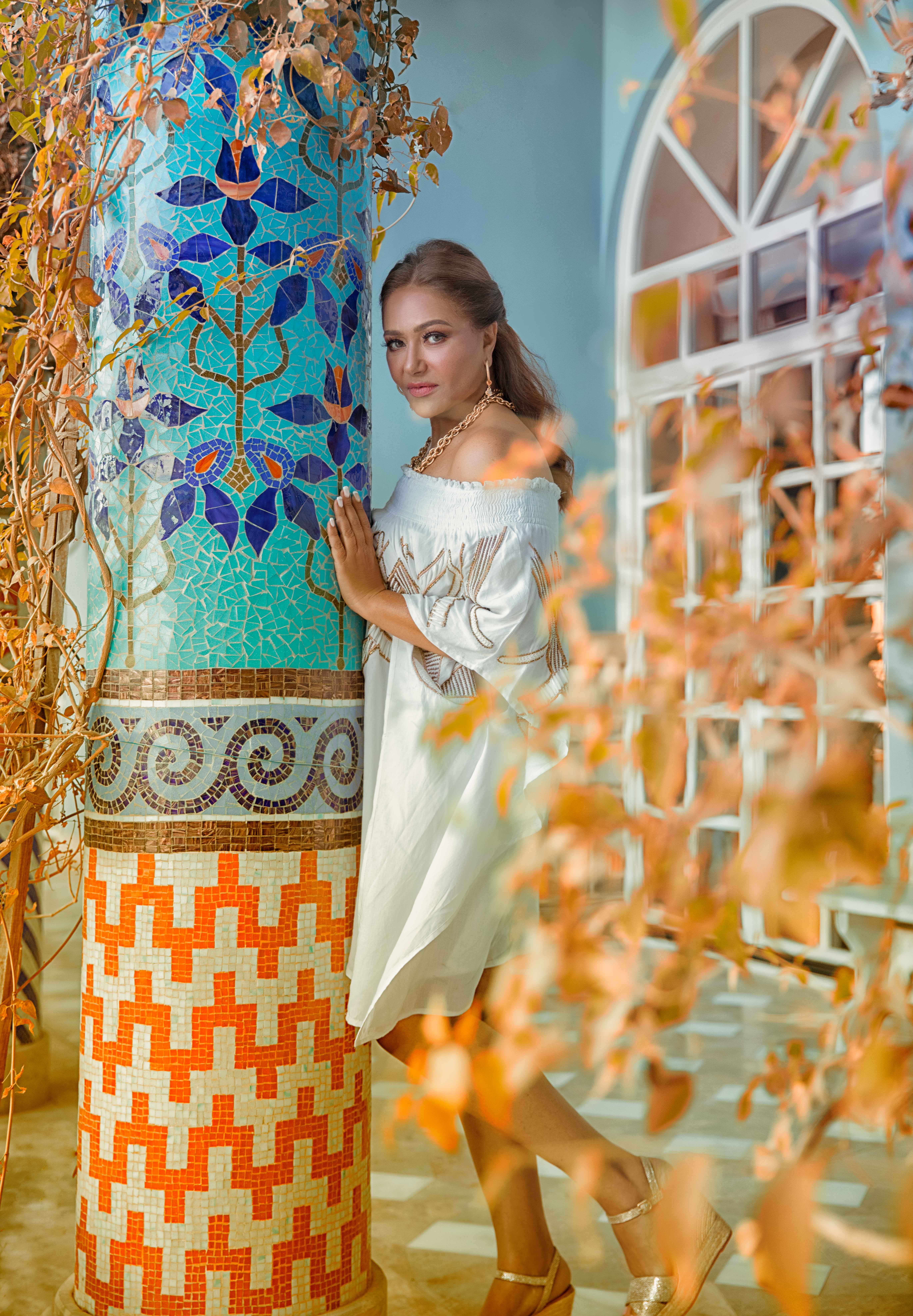 What celebrity would you rate as a perfect 10? Why?
From the current generation, I love Hend Sabry, and I'm happy for honoring Menna Shalaby at Cairo International Film Festival, both are very talented actresses.
Who would you like to collaborate with soon in a project?
Maged El Kedwany.
Who from the past generation you had the honor to work with? Why?
I worked with the legend Roshdy Abaza when I was young on my second movie 'Men Agl Al Hayah' with the beautiful Shwikar.
Tell me about what you're working on now.
I was working recently on a movie called 'Al Tarekh Al Sery Le Kawthar', I have done shooting all the scenes, but I don't know when the releasing date will be.
What do you like doing in your spare time?
I like spending time at home with my family.
How do you maintain that glowing beauty of your face?
I try to sleep early at night, and I drink a lot of water.
What's the best advice that was given to you?
Hard work pays off.
What is the hardest part of being a celebrity?
That I can't go to watch football matches live at the stadium.
What would we be surprised to know about you?
After being active on social media, I believe my fans know everything about me. Maybe the thing that they do not know is that I love them a lot.
Do you think honesty is always the best policy?
Yes, of course. You should be honest with yourself, with others, and I think honesty is the best decision one should take in any situation.
What would be a good theme song for your life? 
'Hawa Hawa' by Samira Saeed, and 'Hayaty Wana Hora Fiha' by Asala.
What is one message you would give to your fans?
I want to thank my fans who are following everything I am doing, even more than my family. Since my house was burned several years ago, I lost all my photos from my archive, however, my fans are always keen to provide me with old photos that I have lost and I really appreciate what they are doing.
Q&As:
What's the most interesting thing you've read or seen this week?
'Ehki' movie by 'Marianne Khoury'. It made me think deeply about family and several aspects in life.
What would you name your boat if you had one?
Lolita.
The weirdest thing a fan has ever done for you?
One of my fans knew my favorite chocolate and got me lots of chocolate boxes and gave it to me on one of the movie locations.
Favorite movie?
 'The Irishman' since this was my recent favorite movie that I saw in the opening of the Cairo International Film Festival
Favorite travel destination?
Greece.