A source of inspiration for any young woman who wishes to become an entrepreneur, a leader, or have a prosperous future. Sarah told us her very effective tips and secret key elements that made her close for being the top Egyptian entrepreneur.
What can you tell us about yourself?
I'm a determined woman who had many dreams, and I was blessed and lucky enough to be able to realize most of them.
Take us through a day in your life.
A regular day, wake up at 9 am, eat my breakfast and do some workouts, then back to back meetings with some media gatherings. At the end of the day, I go back home for my daily dose of Rotana Classic. An exceptional day is staying awake for 3 days in a row shooting. A relaxing one is to stay in bed or a spa for the whole day.
What are your priorities in life?
-My Family, this might be a cliché, but family really should come first.
-My friendships, some people view their closest friends as their family unit. But even if you're lucky enough to have a strong family, your good friendships should be just as important to you.
-My career, It's the security system of how you want to live your life and source of empowerment.
-My community, no man or woman is an island. As well as friends and family, we need to feel like we're part of something.
-My health, important as relationships are, none of that is going to matter if you aren't healthy in mind and in body.
-Fun, finally a new one added to my priorities recently… we need to have fun we're not brought to this life to suffer.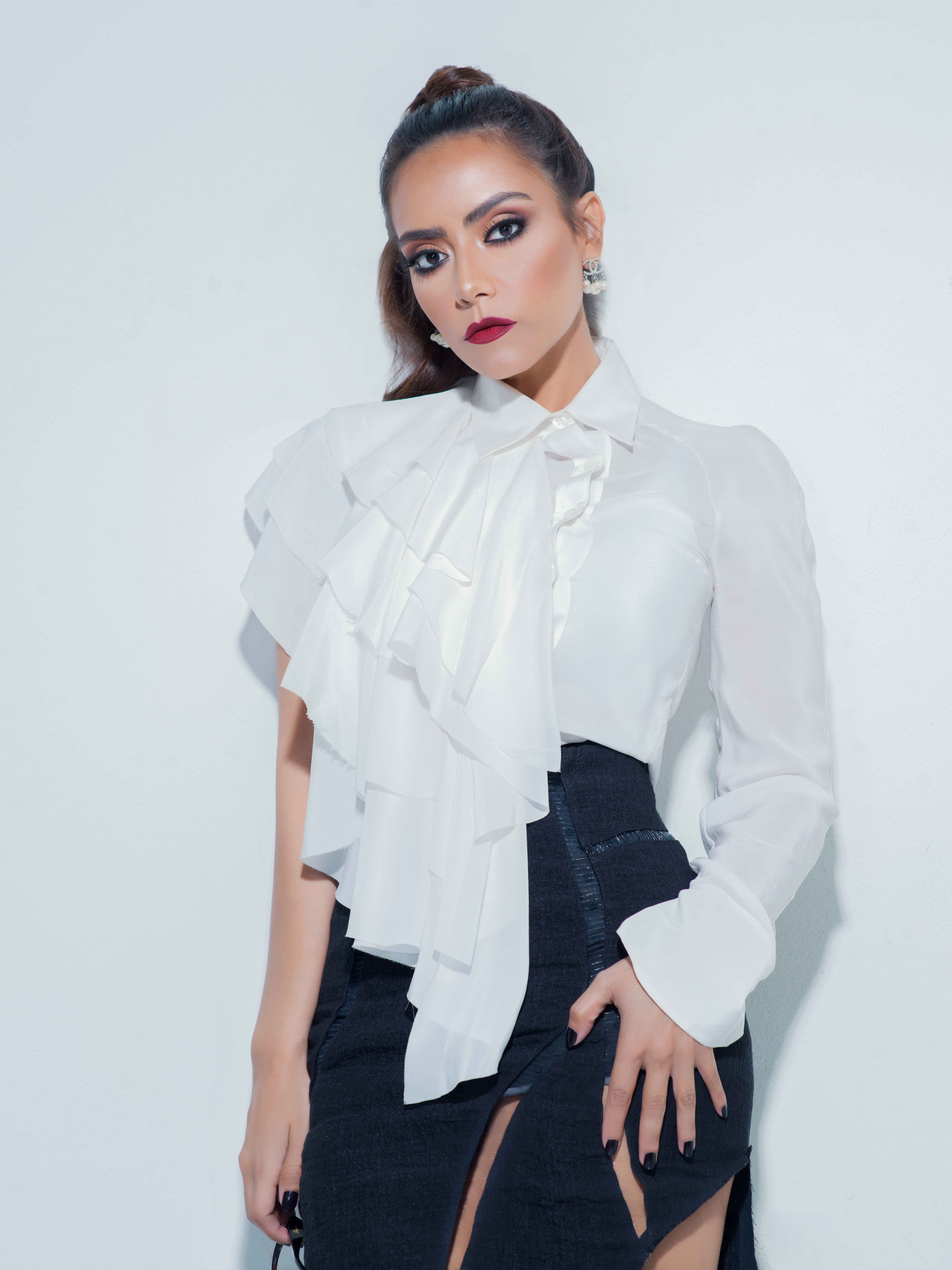 Which lesson has been the hardest to learn?
Can say trusting wrong people and believing in their capabilities at a time they don't personally believe in themselves, you invest your energy in people who actually would just fall down the drain when you leave.
How do you spend your "me" time?
Spa, yoga, traveling.
What are your greatest strengths and weaknesses?
"My strength is that I'm a hard worker. My weakness is that I get stressed when I miss an opportunity because someone else dropped the ball."
I don't allow myself to fall for long and work on myself to turn every weakness to a strength. I don't give up and I won't give up on myself. I believe in me.
Who is your biggest inspiration?
A person who was able to realize his dream whatever this dream might be, someone who was able to believe enough in himself/herself, they believed they can make it and actually did it. That's a true inspiration.
How would you describe yourself in words?
Persistent, conceptual, creative, and analytical.
What's the best advice that was given to you?
Invest in yourself.
What would we be surprised to know about you?
Am actually a good cooker.
What is the one thing you are proud of the most in your life and career?
I'm proud of every step taken in the ladder of my career, each step means so much to me and resembles a fight of Its own a fight for existence. Yet 'Earth Production' is definitely my very own success story.
Did you expect to be a huge success?
I always believed if I give it my all heart and soul, life will give me back, and I do give my career my all, so Alhamdullelah it paid off. It's actually not hard to be successful, you can definitely make it, yet it's actually harder to maintain success and higher your Benchmark.
What would you say are the key elements to start a successful business/leading a successful career path?
The secret of success in general is not one single pithy tip. The "secret of success" if there is one, is that success is brought by a combination of smart habits, a tenacious spirit, and a whole lot of luck. Making a few conscious changes to your behavior and attitude could prove to quite rewarding. Let's say some key points would be: Turn your idea into a plan – Self-discipline: this may be one of the most important qualities for an aspiring entrepreneur to have – Be flexible – Follow your passion – Listen to the pros – Find a nurturing environment for entrepreneurs. Yet for a success career, before even considering following a career route, you must get to know yourself. A big majority of people go through life by following a well-established pattern, and the sad part is, they don't even like what they do or they just don't really realize how many other things they could do. In order to avoid this awful happening, you need to identify what are your biggest rational wishes. Then, start going deeper and make an in-depth introspection in which you should think about the connection between your inner desires and your rational goals. They have to match. Otherwise, you will not be truly fulfilled with your professional life. Identifying with your goals takes some time and effort, but it is a truly important process in any successful person's journey. A general advice would be: Stop procrastinating – Beat negativity – Don't define yourself by others' success – Embrace failure – Focus on survival.
What kind of projects are you interested to do?
Anything I believe in and have passion for, so if u get me as a believer there's nothing that can stop me.
If you weren't what you are now, what would you have become?
Probably the youngest CEO for a corporate entity. I love being a leader and I am good at it.
Do you regret anything you made in your career?
None, I never regret…If things didn't work I recharge and move on and knock failure down.
Q&As:
Your happy place?
Between the arms of my father.
Your teen crush?
Tom cruise.
Your secret hobby?
Horse riding.
When did you last tell a lie?  What was it?
Like hours ago
A friend: let's meet …
Me: sure let's do that next week am all yours.
What food most sums up happiness?
Grilled salmon or chocolates in general.
What is on your bucket list?
Travel more often. Spend more time with my friends and family. Rebuild my health status and balance my healthy routines with my busy career moves. Be recognized as a top Egyptian entrepreneur and do what it gets to reach there. build my own family.