The young beautiful actress is 25 years old, she started her acting career a few years ago and has an endless passion for acting, which we can sense in all her previous performances. We believe she will be a great actress very soon, as she is always eager to perform different and complicated characters in her roles, she doesn't like it the easy way.
What can you tell us about yourself?
All I can say is since I was a 5-year-old young girl I have always wanted to be an actress and wanted to explore all types of arts. I always liked watching Souad Hosny and Shadia, I adored their movies and wished we can continue that elegant black and white style of movies forever. The one thing I love the most in my life is animals, I spend half of my adult life taking care of animals, especially those in the streets, my heart melts whenever I see a dog or a cat suffers in the street, whether from hunger or abuse.
Which lesson has been the hardest to learn?
To have the power to say no and to have the strength to let go.
How do you spend your "me" time?
I don't usually have a 'me' time. I only have it when I decide to take a break from everything, but even when I do have a week off, I spend it sending emails or reading scripts, which is also exhausting somehow. I can say that my 'me' time is on my way back home, when I'm driving I have that one playlist that cheers me up.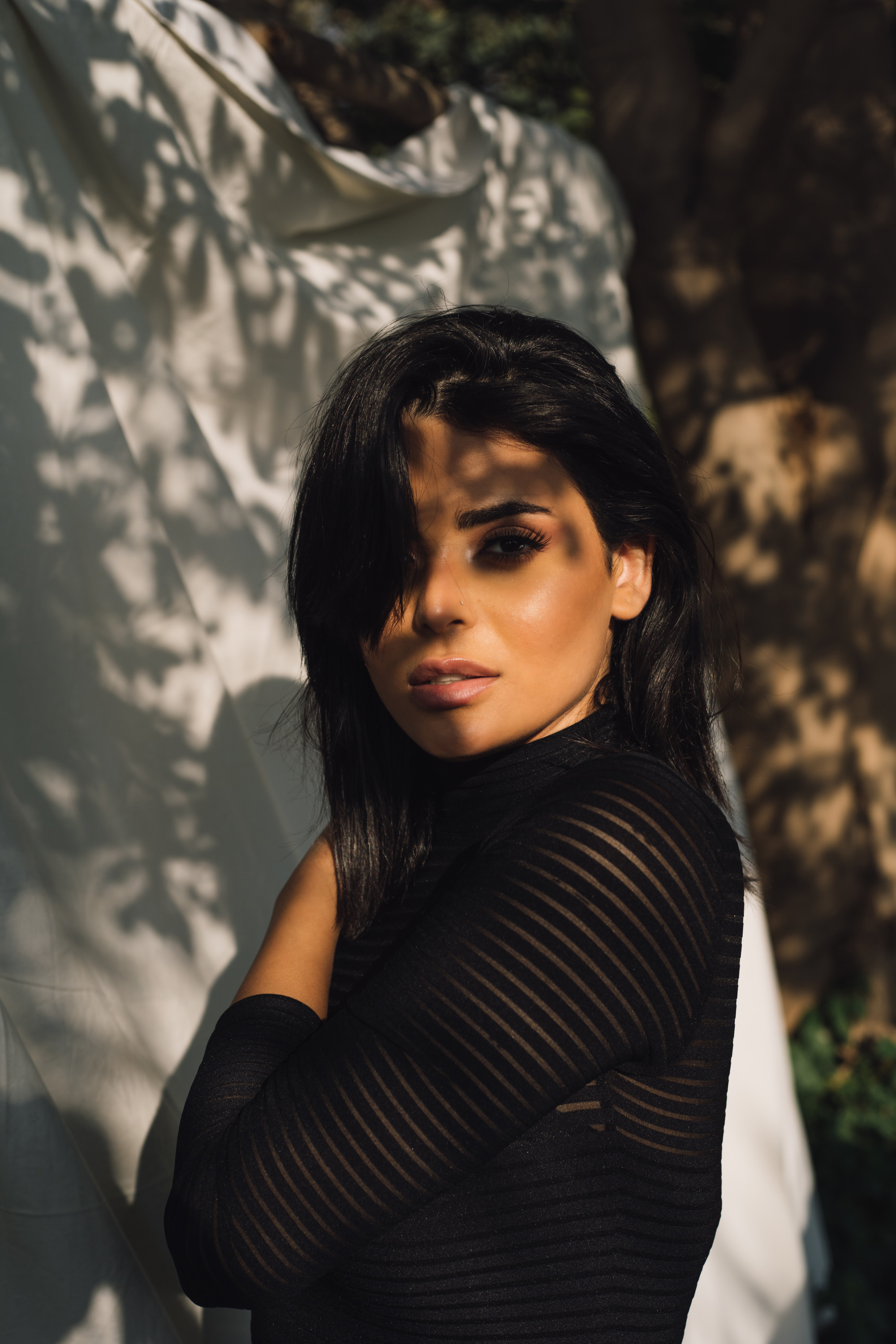 What's the best advice that was given to you?
It was from my dad. He advised me to never rush things, and never make quick decisions without considering all the aspects.
How were you offered your first role?
When I decided to be an actress, I joined many workshops to discover whether I'm talented or not. Afterward, I was asking myself "what's next?" Then I met 'Doctor Peter', director of 'Al Ab Al Rohy', he asked me why I'm not going on auditions. I wasn't quite familiar with the word, then he explained it to me, in order to get a role, you have to do an audition. So he told me to come and audition for the role of 'Al Ab Al Rohy', and I got accepted.
Did you expect to be a huge success?
I still can't say that I'm a huge success. I'm surprised by how people are interacting with my work, how they know my face once they spot me, and take pictures. But what really surprised me the people who are not active on social media can recognize me too, like the workers in the gas station or the security, so it means that people know me from the TV as well, not only social media.
You seem to have tendency for modeling and blogging, did it help you starting your acting career?
Yes, I already have an experience in modeling and I liked it, however, that field in Egypt isn't organized, it's so much better when doing it abroad, it's more professional. No it didn't help me at all, and it's not even related. Modeling for me was a hobby, I was basically considering it as taking photos, which is something I love to do all the time.
Which of your roles do you consider is a turning point in your career?
'Nesr El Se3ed'. 'Mohamed Ramadan' has an enormous amount of fans, which helped me a lot and that's when I was recognized by the real street audience.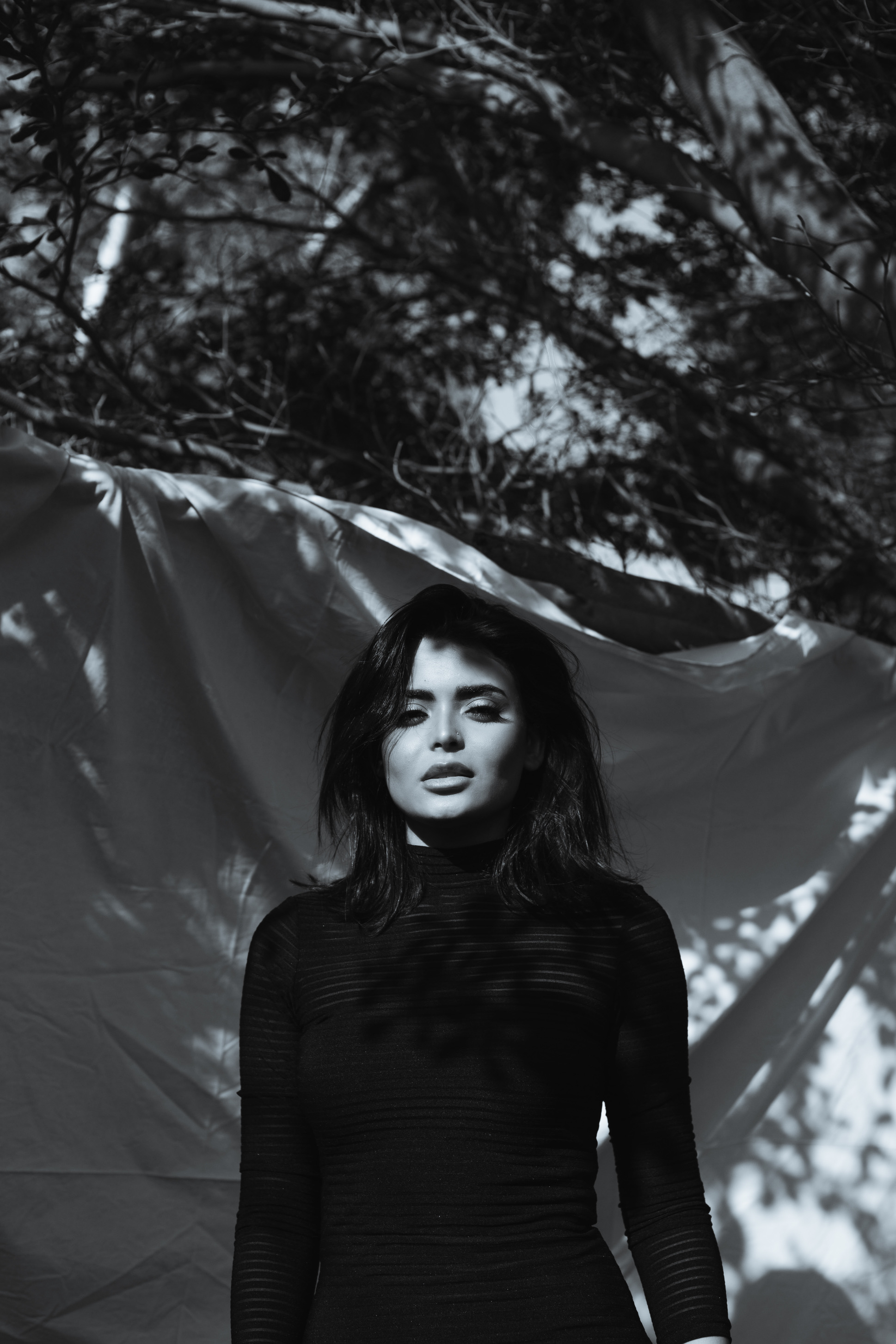 Who do you aim to work with? Why?
I have always loved the way 'Tamer Habib' write his scenarios, he expresses women in his scenarios like how we think of ourselves, not how men think of us. I also love 'Sherif Arafa', it's my dream to work with him. Of course 'Kamla Abo Zekry', She is the only one who succeeded to express the tragic stories in a way that obligates anyone to have sympathy for the character, like she did in 'Segn El Nesa'.
Who you wish to work with from the past generation?
'Souad Hosny', I adored her. 'Roshdy Abaza', 'Ahmed Ramzy', 'Ahmed Mazhar', and 'Sherihan', I feel like God gifted her and her only with all these talents to show us 'Perfection'.
Will we see you in Ramadan 2020? Or any upcoming projects?
Yes, I have 3 projects will be displayed before Ramadan. The first one is 'Mamlaket Iblis', that series has 13 heroes who lives in an alley, and they are fighting all the time over money. My role is a girl named 'Ghorayeba', she can do anything and everything, bad or good, to reach whatever she wants, she cares only about herself. The second series named 'Be Khat El Eid', it's about 3 homes, with 3 couples, and each home has a problem different than the other. The first home has a betrayal issue, the second one has a problem with doubts, and the third one with lack of trust, and my home is the betrayal one. The third one is with 'Kareem Fahmy', and my role is about a girl who has issues with her parents, she doesn't trust anyone and faces a lot of problems.
Q&As:
Your happy place?
Animal shelters, or a country where nobody knows me.
Your greatest fear?
To face death without achieving all I want.
Your teen crush?
Roshdy Abaza, Wael Gassar, and Ryan Gosling.
Your secret hobby?
Belly dancing.
Your favorite clothes brand?
Kojac, he is so talented and I'm proud that he is Egyptian. I also love Mrs Keepa, she is not just making outfits, she is making characters, and I love the outfits that has an idea or a character.
What food most sums up happiness?
Sushi and Mahshy.
What is on your bucket list?
Visit Paris – To be a Hollywood star one day – To see the northern light – Go on a wildlife safari – Ride a gondola in Venice – Skydiving – Travel through the Amazon rainforest.