Makeup sponges are perfect for applying any kind of cream product. The debate between using a sponge or a brush for applying foundation comes down to personal preference. Sponges are incredibly versatile and work best when wet. Wetting it allows you to get a slightly more sheer finish and will make your foundation look more natural and seamless. You can also use it for primer, concealer or even powder.
Types of Sponges and their Uses
Finish Blush or Total Face Sponge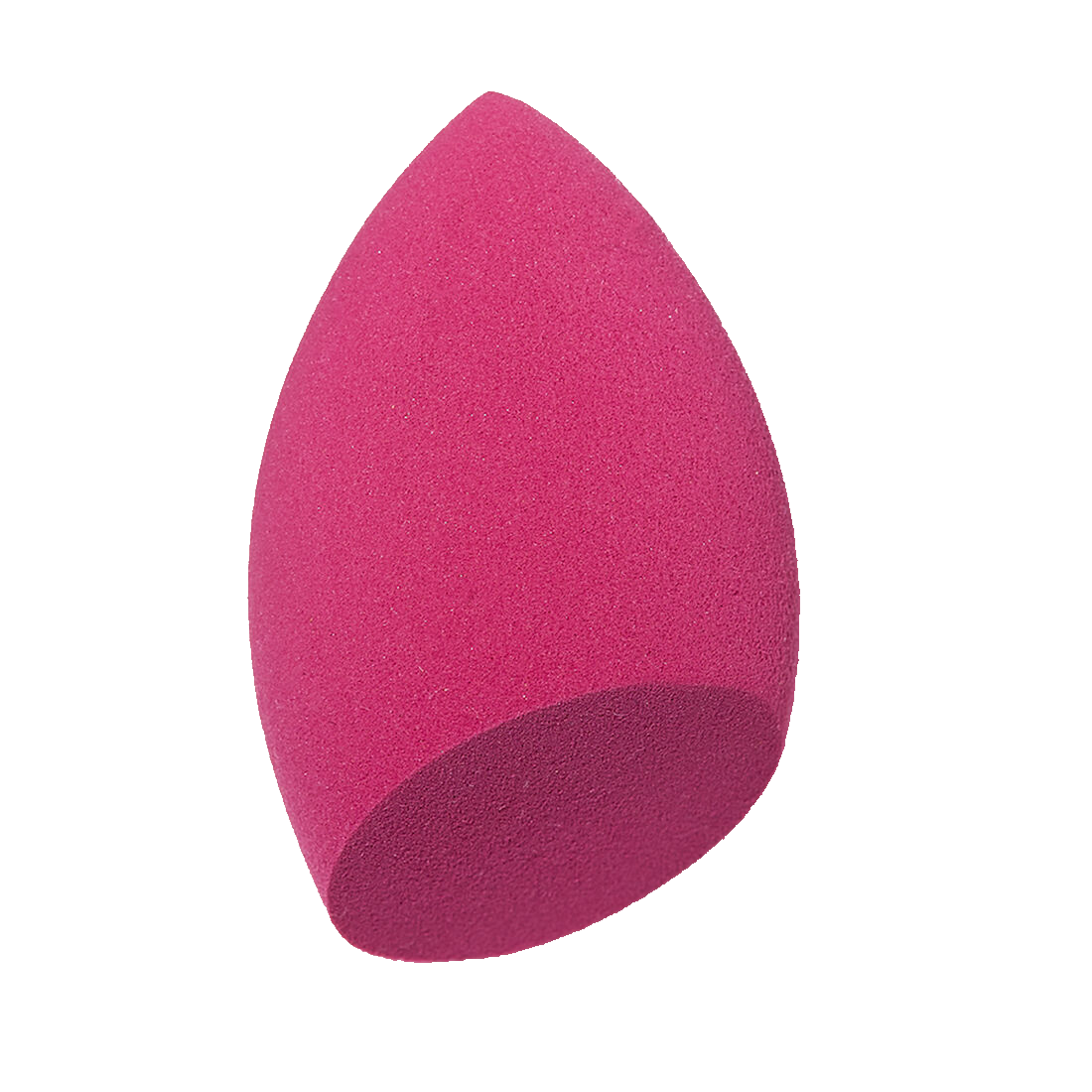 What it is:
A must-have for use with cream blushes, Real Techniques Miracle Finish Blush Sponge gives you that seamless finish that other application methods can't compare to – fingers can leave fingerprints and can be awkward for blending, while brushes can leave telltale brush marks. This Miracle Finish Sponge really lives up to its name, giving you a flawless finish that even high definition filming can't detect. Ideal particularly for making intensely pigmented blushes easy to work with, Real Techniques Miracle Finish Blush Sponges may also be used to contour and bronze. Compared to a normal Real Techniques Miracle Complexion Sponge, the Miracle Finish Sponge is more porous, allowing for a more sheer, translucent finish. Use in a dabbing, stippling motion to build, blur and blend.
How to use it:
Sweep the angled side of the sponge across the product swipe over cheekbones, bridge of the nose, brow bone, and Cupid's bow. Soften and blend product using the rounded side by gently bouncing the sponge across the face. It can be used wet or dry.
Beauty Blender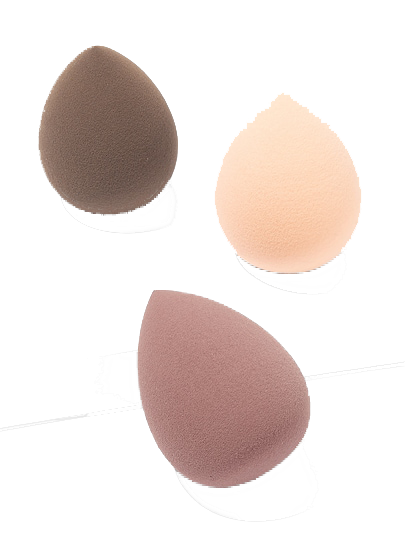 What it is:
Perfect the "I Woke Up This Way" look with new beauty blender nude, the ultimate no-makeup, makeup application tool created to celebrate flawless, natural-looking skin. Edgeless and high-definition, this non-disposable sponge can be used to apply foundation, primers, powders, creams, and any other complexion makeup products.
How to use it:
Beauty blender's open-cell structure fills with water when wet, allowing the sponge to be "full" so that makeup products sit on top, rather than being absorbed. This allows you to use less product every time. When wet, beauty blender doubles in size and becomes even softer. It will return to its original size when its air dries.
High Roller Diamond Makeup Sponge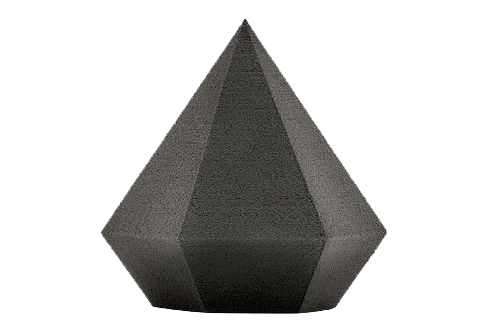 What it is:
This soft, sponge helps to blend liquid and cream makeup products on the face. The unique diamond shape allows liquid and cream products to be blended easily in hard to reach places to ensure that you are left with a flawless finish! You can use it run the Diamond Sponge under water and squeeze out any excess until it is left damp.
How to use it:
This sponge can replace brushes to seamlessly blend out any liquid or cream products, using a patting motion to bounce the product onto the skin until the desired finish is achieved. This sponge may also be used to bake the face with loose powder!
Type of Brushes and their Uses
Foundation Kabuki Brush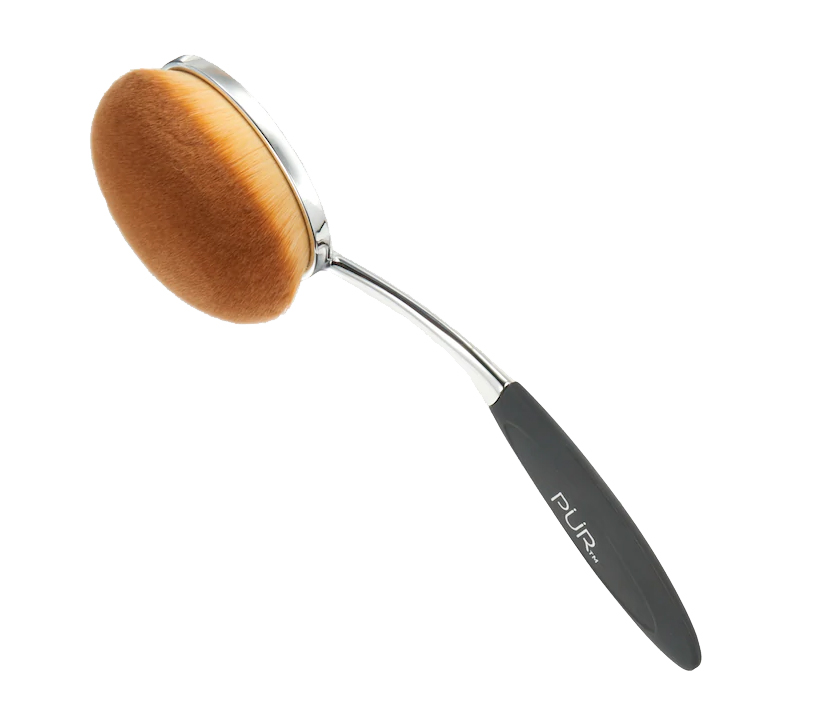 A kabuki brush is perfect for buffing in foundation. Paddle brushes that swipe the foundation down your face can leave streaks and are designed for heavier applications. You're much better off using a buffer brush with dense bristles in order to seamlessly blend your liquid foundation. This kind of brush really works the product into your skin allowing for a medium coverage that appears very seamless.
Flat Paddle Brush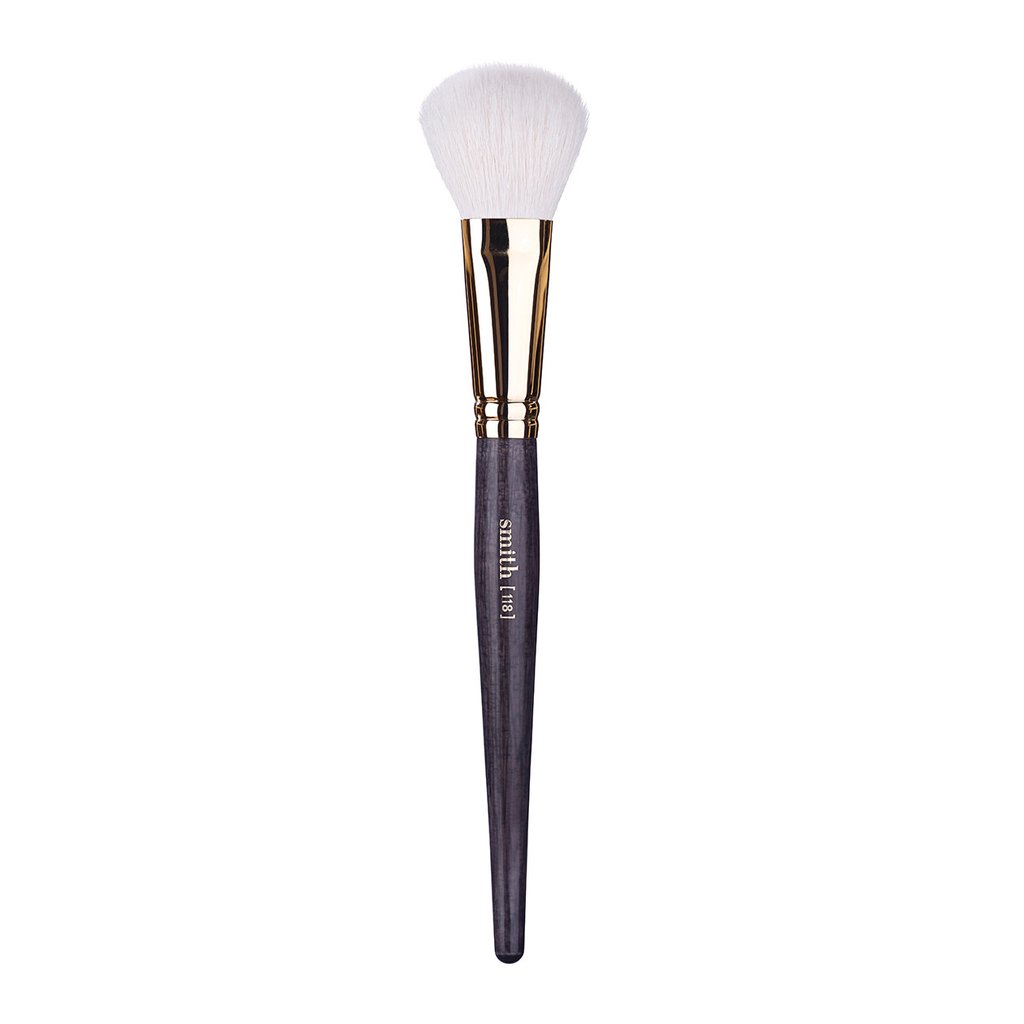 Probably one of the most familiar brushes is a flat paddle brush. One of these bad boys is going to apply your foundation with ease. If you enjoy quite a full coverage look then this is probably a good option for you. The flat dense nature of this brush allows you to apply the foundation without the liquid getting soaked up, hence why it can pack on a fair amount.
Small Dome-Buffer Brush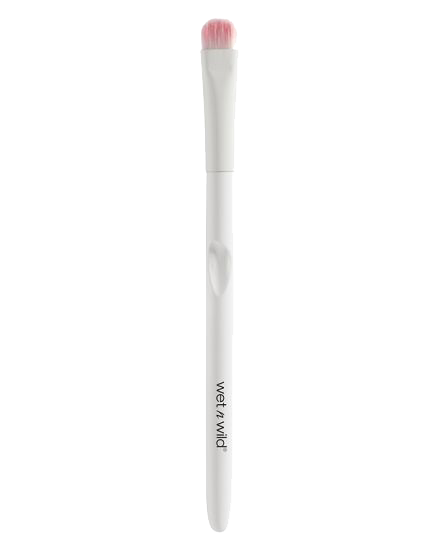 For concealer, you can either choose to use a beauty blender or a concealer buffer brush. This kind of brush is similar to your foundation brush but on a much smaller scale. Once you've applied your concealer in the desired areas, you can use this brush to buff the product into your skin for a natural-looking finish.
Setting Brush (baking)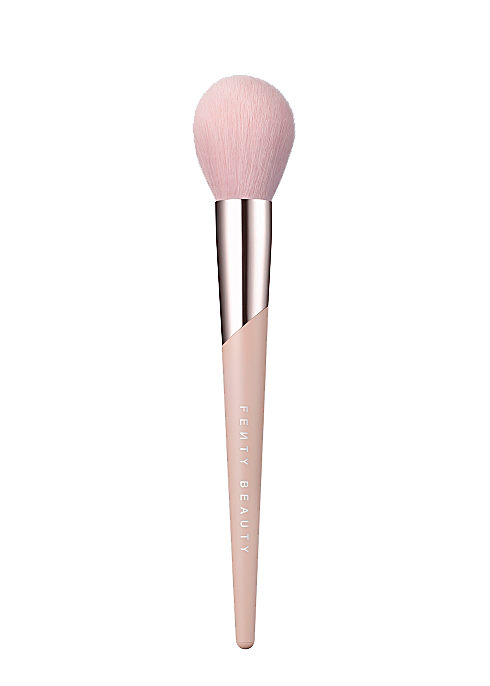 This is the perfect brush for setting your concealer areas. It's fluffy but tapered. Thanks to the shape it's fabulous for dipping into small pots of setting powder. It also allows for strategic placement like under your eyes as well as your forehead, nose, and chin. Neither dense nor bare, this brush is just right for powder products.
Fluffy Bronzing/Blush Brush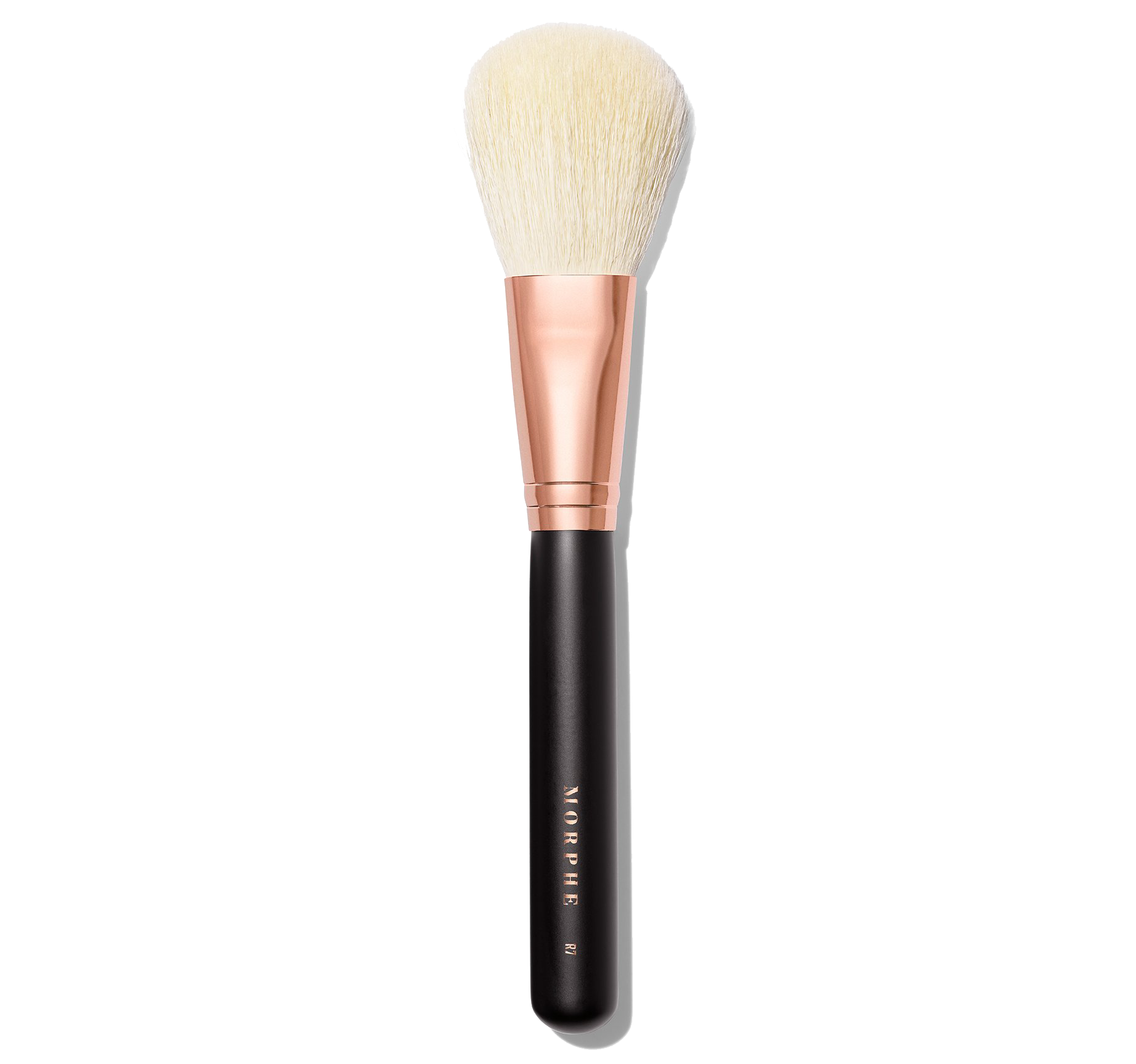 This is a brush to apply your key powder products. Now depending on the size of your actual face or the amount of product you want to place, the size of the brush is up to you. However, fundamentally you want this brush to lightly brush your bronzer or blush onto your cheeks and a little on the sides of your forehead. It's quite a fluffy brush that allows the product to be well distributed. A denser brush would put way too much product on your face and leave you looking similar to an Oompa-Loompa.
Angled Contour Brush

Different to bronzing is an angled contour brush. The shape of this brush allows you to really work powder contour products strategically under your cheekbones and give the illusion of a sharper more angled face. These tend to be denser than a bronzer brush but less so than foundation kabuki. You wouldn't want something like this to be too dense or you'll just end up with lines on your face.
Eyeliner Brush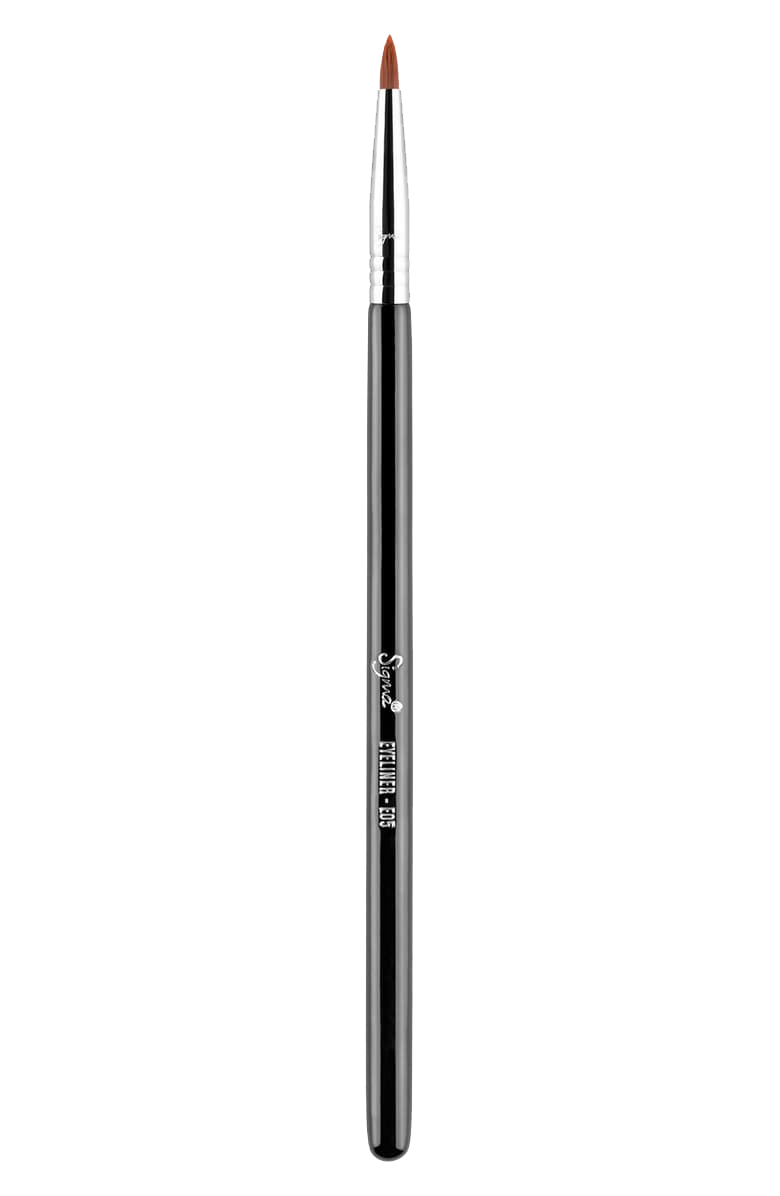 The word eyeliner can quite easily strike fear into the hearts of any makeup lover. It's not the easiest trick to do but with a good eyeliner brush, it can be made a lot simpler. An eyeliner brush is usually quite small, very thin and has a sharp angle. This allows you to create a precise line and wing. The brushes tend to be on the more dense sigh as well so they don't spread the product too thick.
Fluffy Highlighting Brush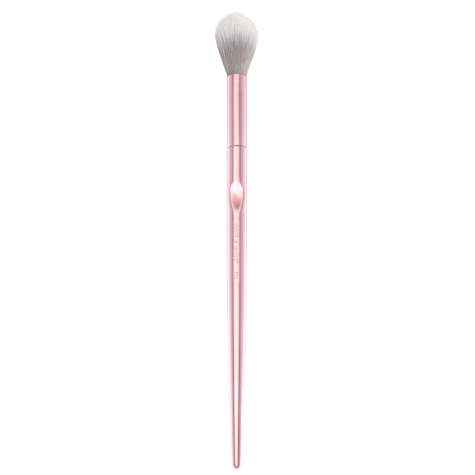 The trick to a good and glowing highlight is a fabulous highlighting brush. Getting one that's the right size is incredibly important. You want to place your highlight on the tops of your cheekbones, which is a precise area. A medium to small-sized fluffy brush is perfect to apply powder highlight. When choosing the density, it depends on how blinding you like your highlighter. If you want to be beaming to the gods, go for a denser brush, if you want a subtle glow, something on the fluffier side won't pack on the product.
Fan Brush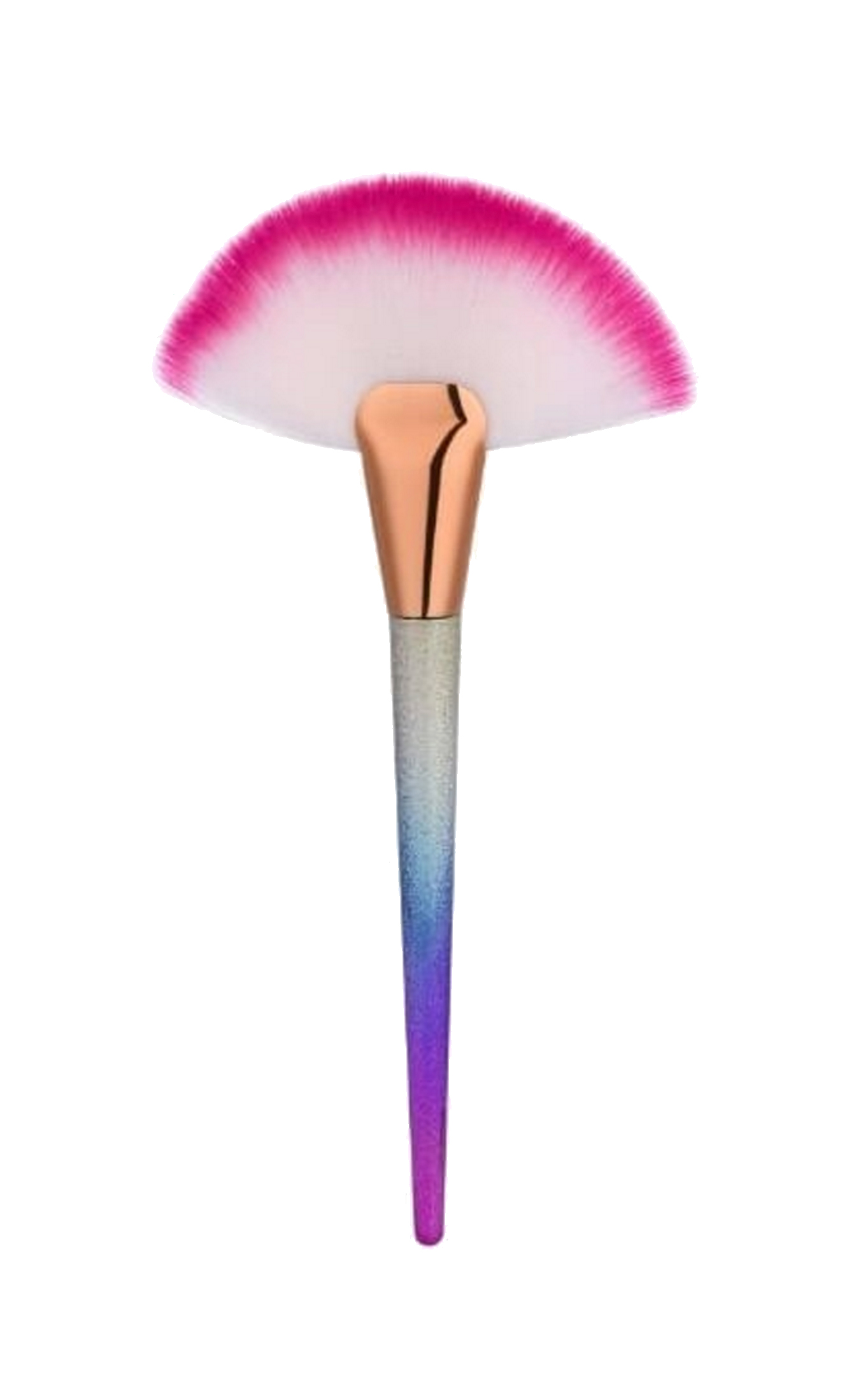 Probably one of the most popular brushes is a fan brush. These little brushes are a viral sensation but you may actually find yourself asking the question "what is this actually for?" The short answer is that it's just another type of highlighter brush. The nature of this brush is that it's thin, so it doesn't disperse products everywhere and due to its length, places it along your cheekbone easier with minimal effort.