6 Trends Started by Celebs
When they're not starring in movies or walking down runways, you can expect to find celebrities showing off their fashion skills. Stars like Kim Kardashian and Hailey Baldwin are known for their respective street styles, which are often captured by paparazzi and then shared all over social media. Here are six looks that were turned in massive trends by celebrities.
Suits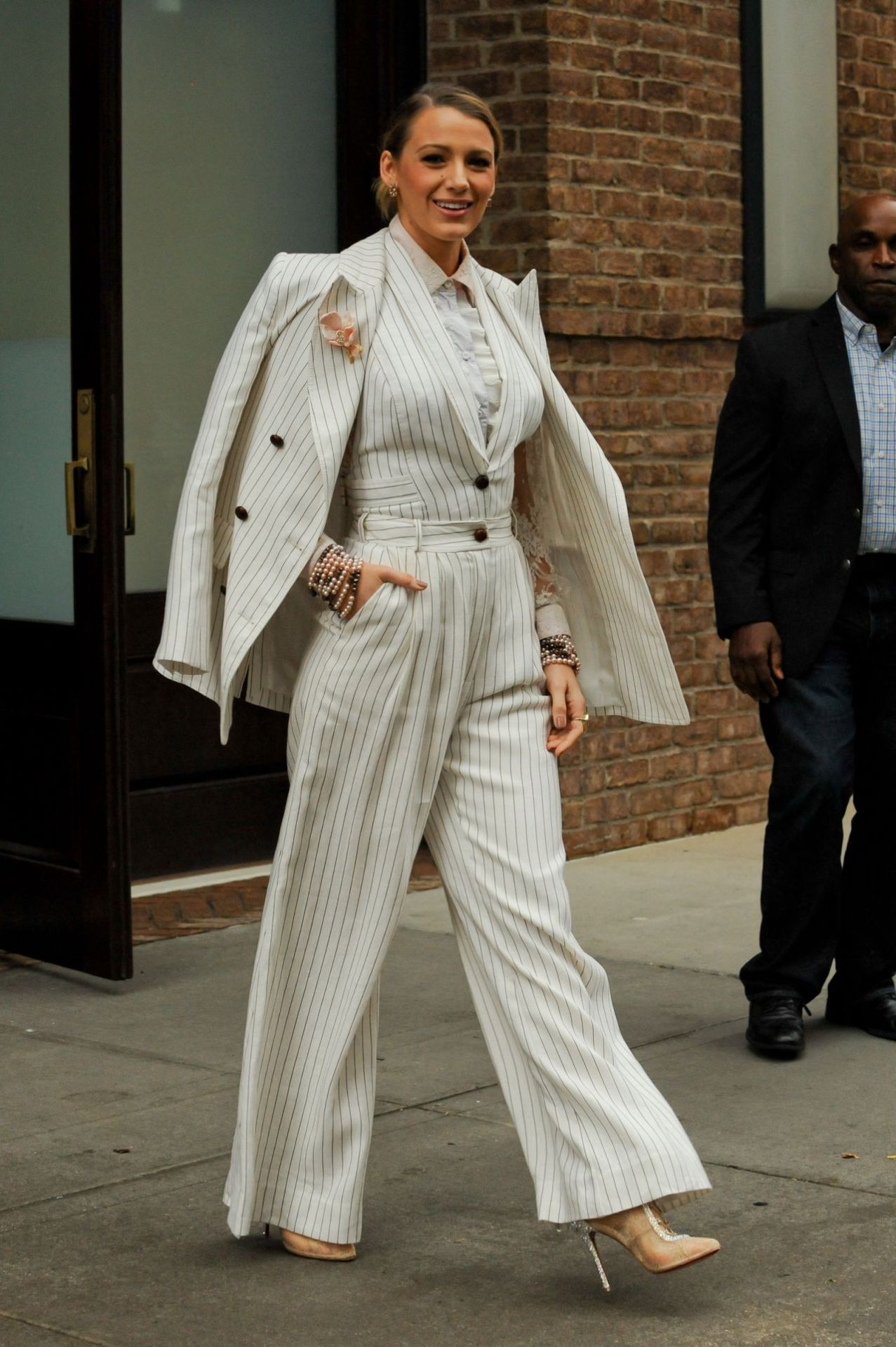 Blake Lively is one of many stars who has frequently donned a suit. At one point while promoting her film 'A Simple Favor,' Lively wore six suits over the course of a single week. Her take on the style included everything from bright neon getups to traditional black and white outfits. Her most popular look was a cream two-piece set by Ralph Lauren, which she also wore in the film. As is the case with most high-fashion looks, the suit trend has been equally criticized. However, Lively kept up with her suit style to help promote her film and that didn't stop the trend from spreading. Since Lively's film tour, stars like Lady Gaga, Hailey Baldwin and Kendall Jenner have also been spotted wearing the look.
Naked Fashion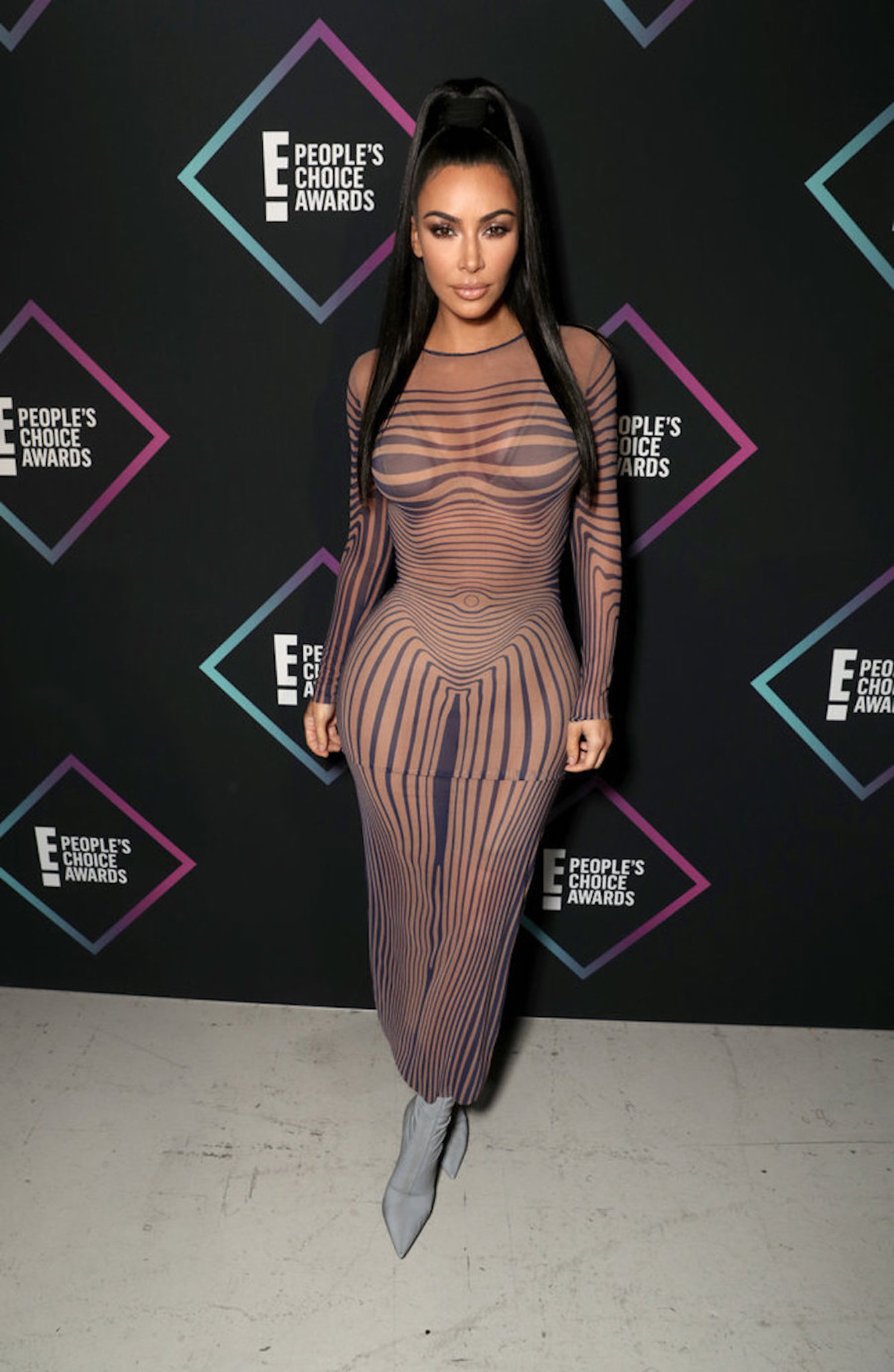 The Kardashian and Hadid sisters were among the celebrities who took a less-is-more approach to fashion. Named 'naked fashion,' the trend was worn by stars in a variety of ways, including nude swimwear, sheer dresses and flesh-colored garments. While attending the 2018 People's Choice Awards, Kim Kardashian combined two naked styles, wearing a dress that was both nude and sheer. It also looked like an optical illusion. Mutiple models put their own twist on the naked trend. Hadid was one of them, once wearing a see-through metallic dress that featured a plunging neckline and sheer bodice.
Logomania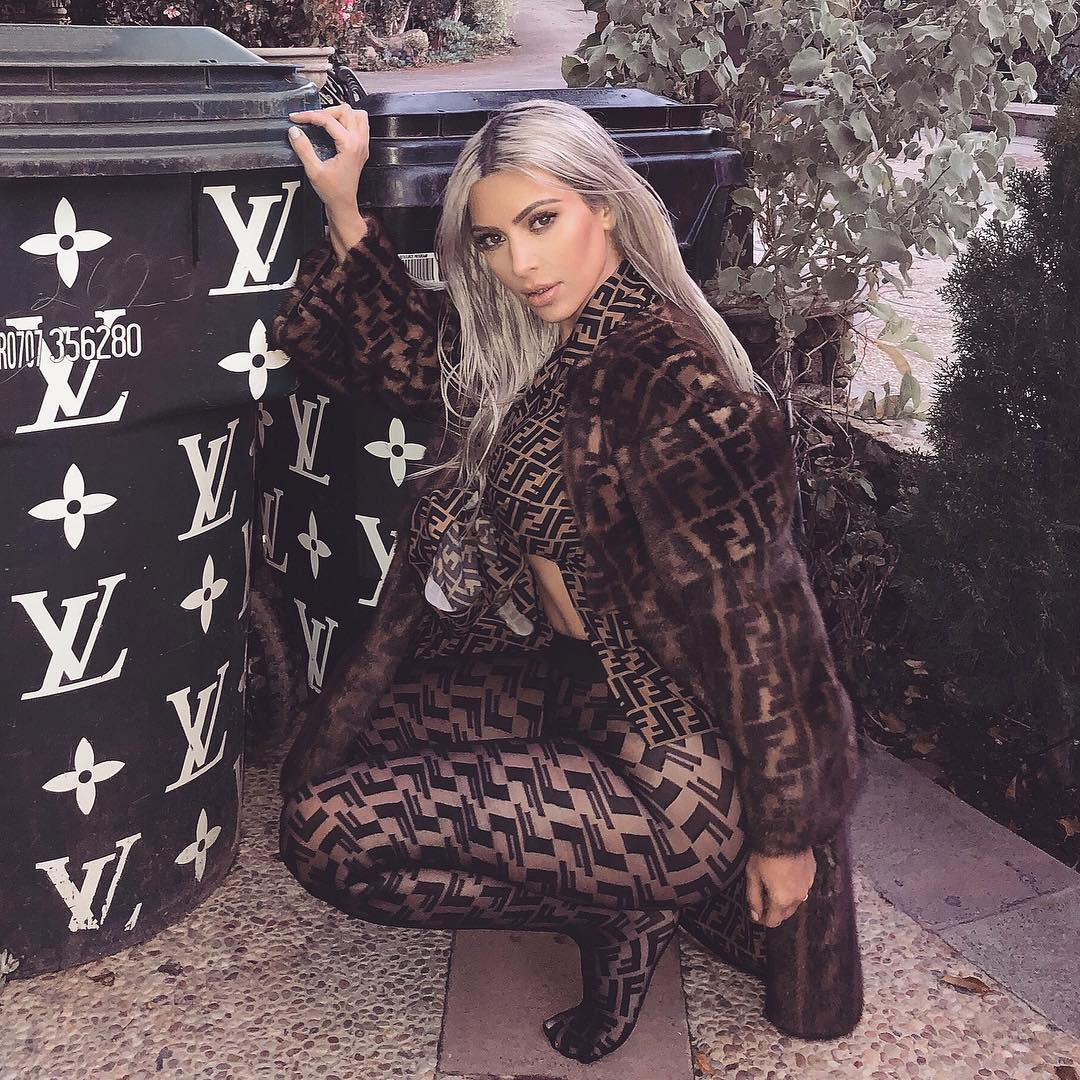 Designer logos have always been a staple in the wardrobes of those who can afford high fashion, but recently, celebrities took the style to another level. Rather than showing off a fancy purse on occasion, stars like the Kardashians made it a point to dress head-to-toe in designer logos. Kim Kardashian posted a photo on Instagram showcasing a complete Fendi ensemble while posing next to a Louis Vuitton monogrammed garbage can. The tights that she wore in the photo quickly sold out. Other celebrities followed suit with their fashion choices. Bella Hadid starred in a Fendi campaign where she wore a glossy logo skirt and matching knee-high boots.
White Muscle Tees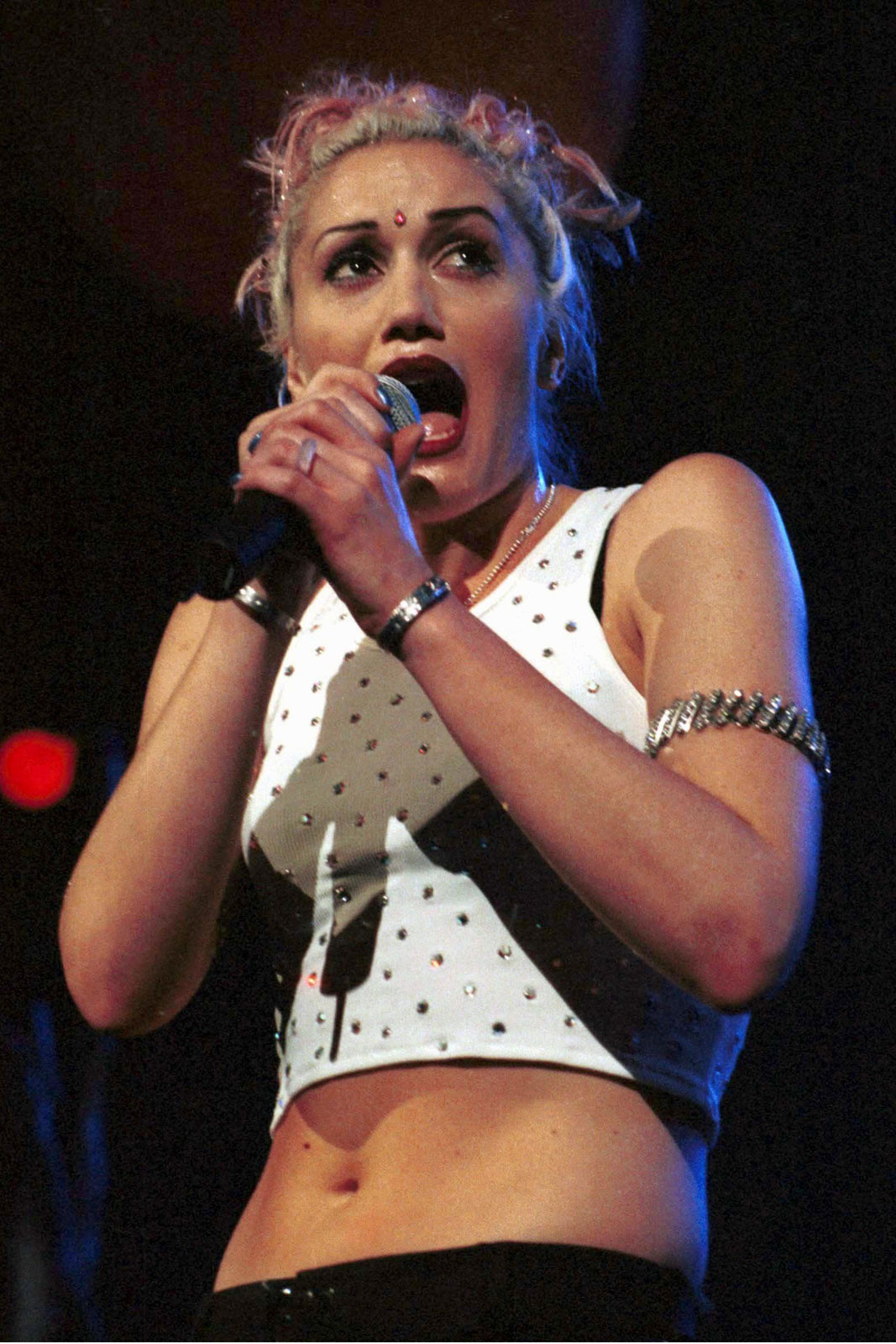 Hey, remember when sleeveless T-shirts were for aerobics classes and plumbers only? Yeah, we can barely recall either. See, since No Doubt crashed through the top of charts with 'Don't Speak' many years ago, it's become perfectly normal for an otherwise luxe-dressed young lady to rock a ribbed tank or other sporty tops along with her statement accessories. Gwen Stefani has about 20 of them. And, yes, even though she's gone on to much frillier fashions with L.A.M.B., whenever
Retro Fashion Revival
In 2018, it has been all about bringing back styles that had previously gone out of fashion. Dior, for example, is one brand that has seen a renewed interest in one of its classic, yet retired, designs: the Dior Saddle bag. The petite handbags were a coveted designer piece when they launched as part of the brand's Fall 2000 collection, but they faded away shortly after. In 2018, celebrities like Shailene Woodley and Katie Holmes started to make a case for the style and the bags have been trending ever since.
Babydoll Dresses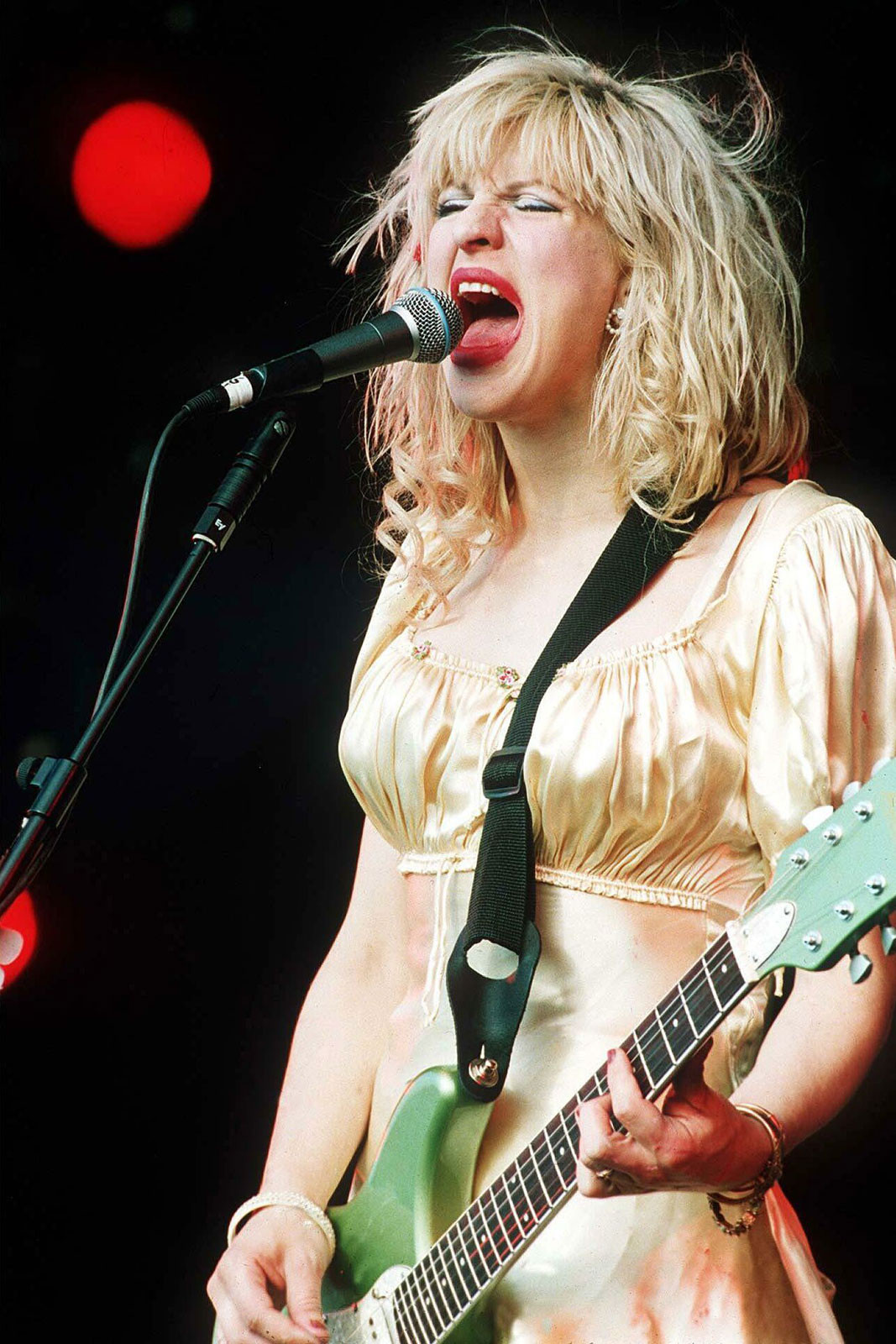 Before Courtney Love, babydoll dresses were for, well, babies and dolls. Actually, their popularity crested during the late '60s, but the alternative music scene of the late 80s and early 90s latched on to them in a way that was both ironic and genuine. Playing with and upturning preconceived notions of femininity, alt fans and groups wore the babydoll while moshing, sweating and screaming their way through concerts — things Courtney Love excelled at. For a moment there, she was queen of the alts and her royal garb was, iconically, the babydoll.