Meet the Multitasker…Ali Ghozlan
Ali Ghozlan is a (Doctor-Actor-Singer-Influencer-Comedian-Poet-Entrepreneur… we should leave the bracket open in case he surprised us with another talent. He believes that people should pursue everything they love to do in order to build a brand for their names that will live forever. Let's see how a man can manage to do all of that while he only has one life.
What can you tell us about yourself?
I'm a plastic surgery doctor, 27 years old, graduated in 2017, manager of a medical unit in Kafr El Sheikh, and I launched the largest campaign for blood donation in Upper Egypt, we reached more than 2000 donors in this campaign.
How did you get to be a stand-up comedian?
It wasn't something I planned to do, my friend got me into it by inviting me to one of the shows. I didn't know what 'stand-up comedy' means so I searched about it and the best stand-up comedians worldwide to watch what they do. Then I prepared my script and went to that show. Although it was the first time to do something like that, people were laughing at my lines, it felt so good so I decided to do it more often, then it became a business for me, not just a hobby.
Do you believe that stand-up comedians can change a society's negative manners?
Of course, people in Egypt have more tendency for anything comedy, so they will accept anything taking that approach. however, to do so, stand-up comedians should prepare for the issue they want to address and understand all its aspects in order to communicate it in a good persuasive way to the public.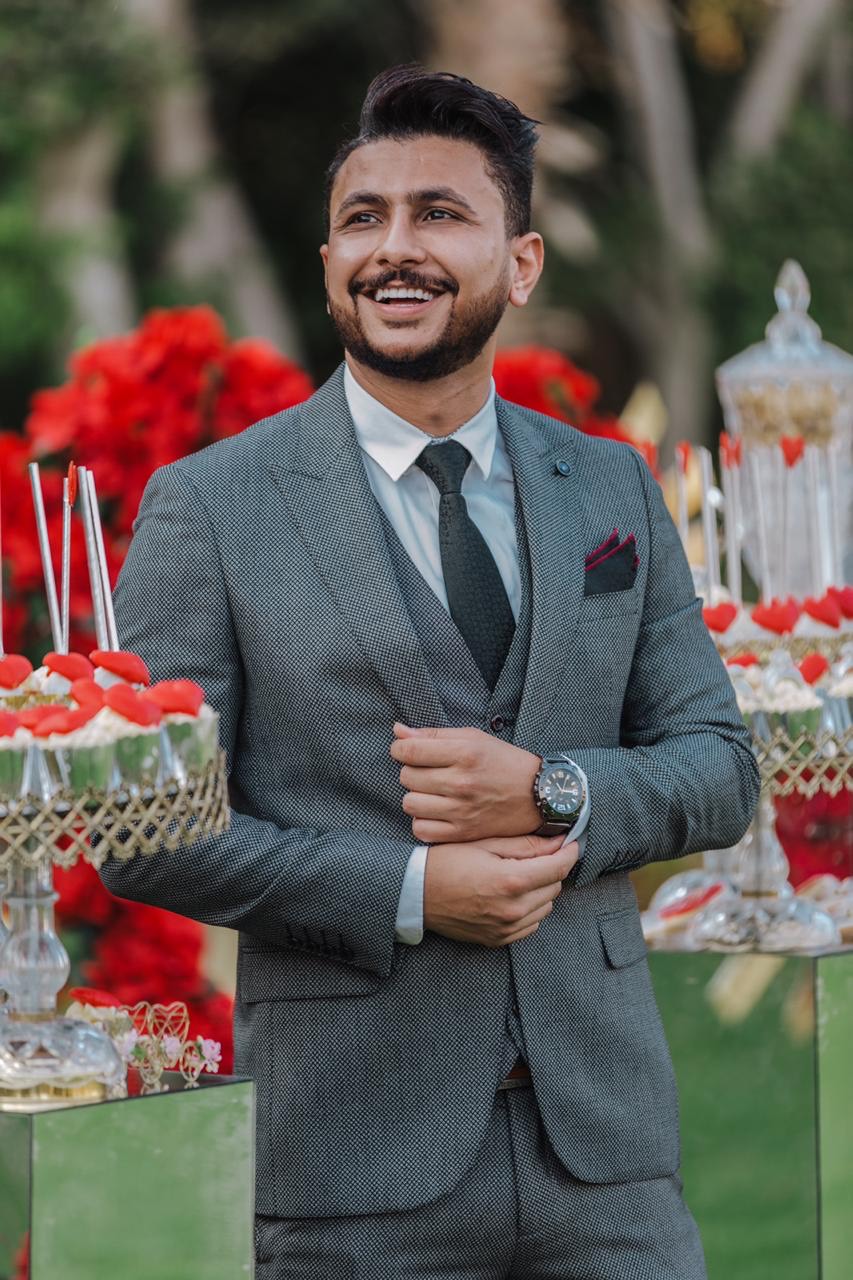 With whom did you enjoy the most while making a comedy-video?
I enjoy making comedy-videos in general, not with a specific person or for a specific category. Ideas just pop in my head, so I always have my camera ready to shoot videos, and I don't usually prepare what I will say, words just come axiomatically.
How was your first appearance on TV?
My first appearance on TV was on the Nile Family channel. I was so nervous, I even asked them to send me the questions a day before the interview. after preparing my answers according to these questions, the TV presenter surprised me with a totally different list of questions.
What about the working atmosphere at the famous Egyptian talk-show "Nafsana"?  
It was the best interview I ever made on TV, although I was afraid a bit because 4 women against one man, you do the math. We laughed most of the episode, so they didn't criticize me that much as they do usually with any man they host.
Could you tell us about your episode with Radwa El-Sherbiny?
This episode was so important to me because at that time I released a song about bullying and it was spreading all over social media, it had more than 1 million views, so people started to recognize me, unlike before. Radwa's show was so popular at that time as well, so I had to prepare myself very well for it. However, I had a problem at this episode, because Radwa usually talks with her hosts in a formal way, which is something I can't do, I am a comedian after all, but we tried to work it out anyway.
What is your favorite quote? And why?
"Work until you become a brand." This quote is so important and everyone should consider it and work on achieving it. It means that you must work on yourself really hard to make your own name. So people will say that you made a difference in this world, or they will remember you for anything you have done in your life.
How is it going singing?
I can't say that singing is my thing, I have a terrible voice, that's why I turned to rap when I wanted to address a specific problem in the society (bullying) because rapping focuses on the issue that you are discussing, not your voice.
Do you believe dedicating yourself to more than one thing is destructive or it is a sort of creation?
People shouldn't dedicate their life to do only one thing, they should involve everything they love in their life and work on it as hard as they can to get what they deserve, otherwise, life will be boring.
Do you like to wear brands? If so which is your favorite?
Not necessarily, I buy whatever I like despite its brand, but I also like to check stores like Zara, H&M, and my favorite is Pull and Bear.
What about the criticism given to plastic surgeries?
I consider none of them, most people say that but in the end, they all come to make Filler and Botox. However, Botox and Filler are anti-aging treatments, we can't list them as plastic surgeries. As for our job generally, we don't change lineaments, we just re-structure what people don't like in their faces, for instance, if anyone has a hawk or a roman-shaped nose which can make them feel embarrassed or receive any kind of bullying, we can prevent these bullies or embarrassments from happening, and save this person from the dark moments he\she might face.
If you were a president, would you dedicate a ministry for happiness?
Yes, I would, but I will change the name, I will call it "Wezaret El Hashtaka lel Alb Ely Eshtaka."