Insight's 25th Anniversary
Insight has been covering all types of lifestyle for everyone, the adventurer, he socialist, the activist, the bohemian, the creative, the nature lover, and others. In addition to interviewing your favorite actors, actresses, artists, bloggers, and fashion icons who tell us all about their beauty tips and secrets. This is a brief of our highlights throughout the 25 years, providing all types of information and tips that anyone could need. Check them out…   
June 2016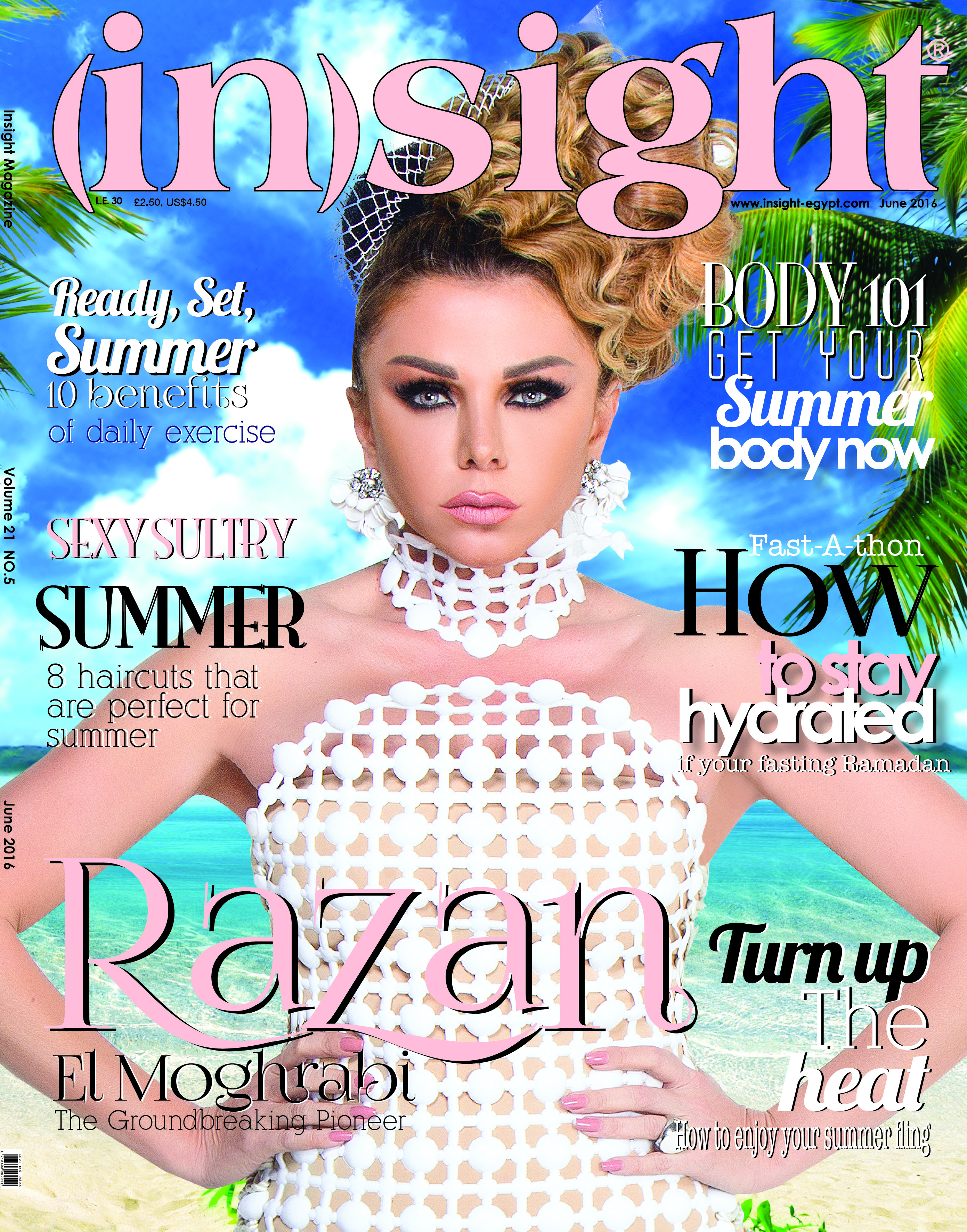 The Lebanese singer and TV presenter Razan El Moghrabi was our June's star. Ramadan was coming up, so she told us about her traditions in the holy month, she said: "My Ramadan favorite traditions include family gathering and 'Lelt El Qadr'." She told us about her weakest moments and explained her point of view that Arabizing the foreign programs kill the creativity and that we can create such programs ourselves.
September 2016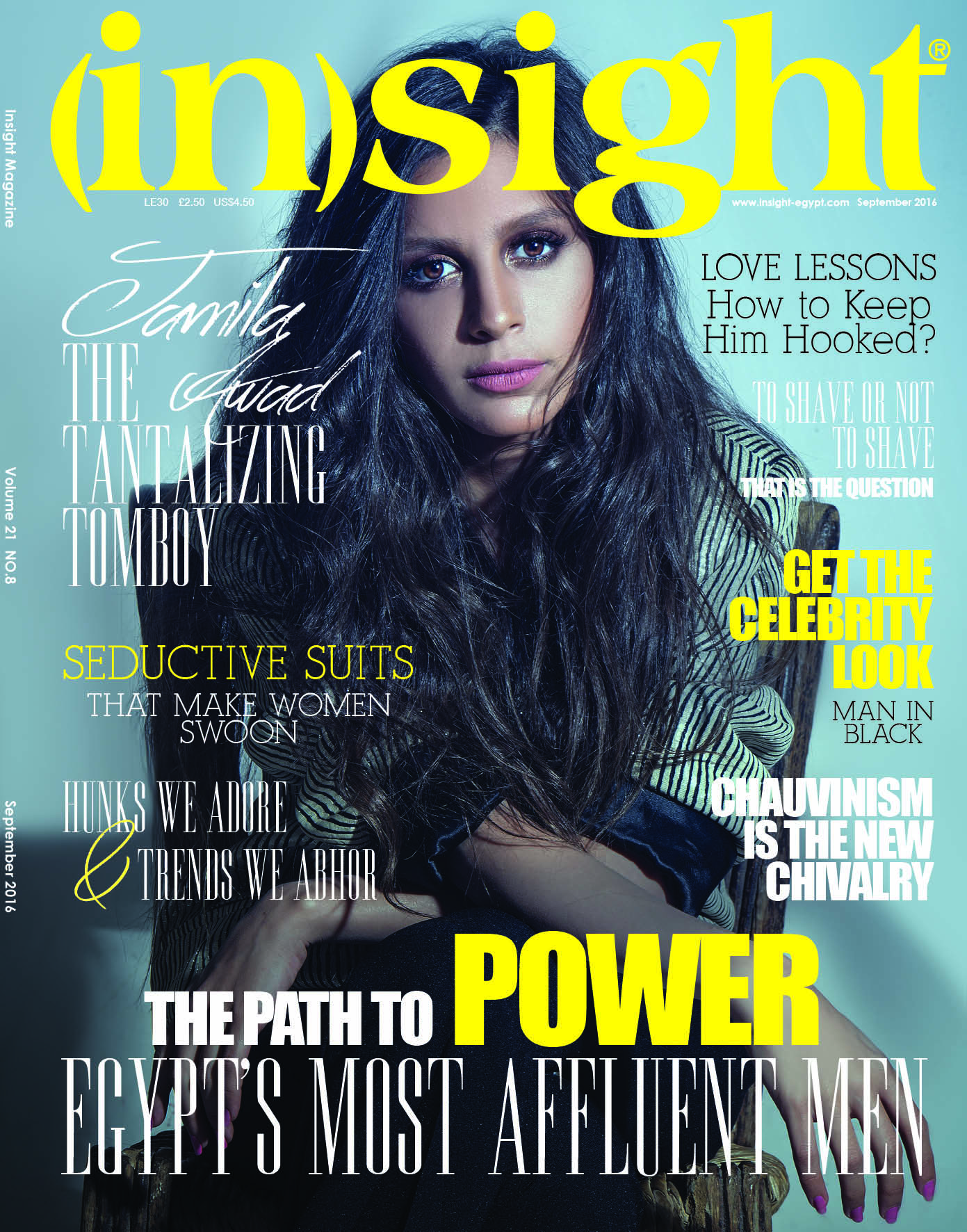 The beautiful Jamila Awad was the star in our September issue. She told us how her passion for acting started in her childhood, expressed her opinion about men, then she talked about her personal life. In addition to the brilliant comedian and creative director Marwan Younis who was part of this issue as well, he mentioned how he changed his career from an architect to a graphic designer in the advertising field.
December 2016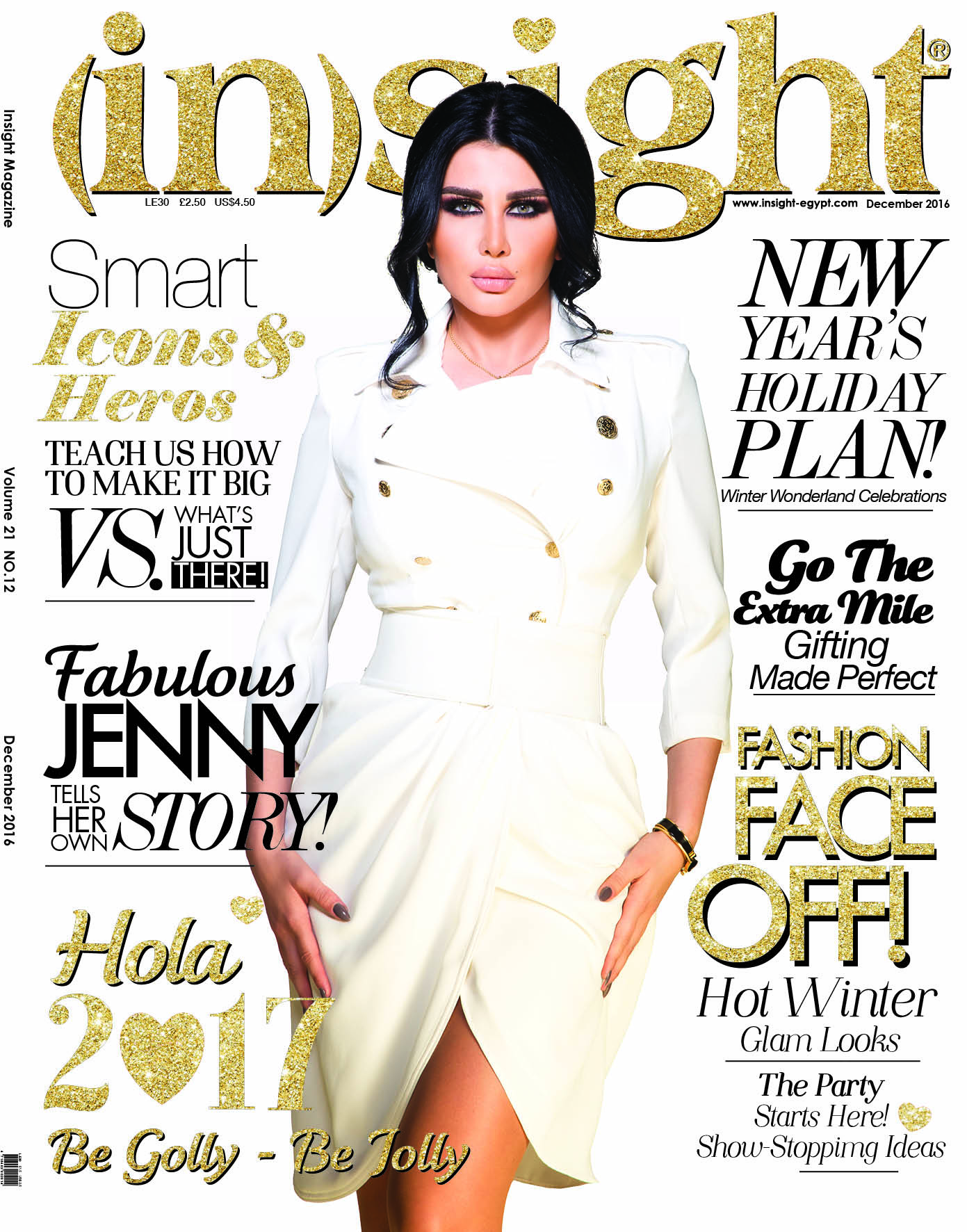 Jenny Esber, the Syrian actress and nutritionist was the star of this issue. She mentioned how she discovered her passion for acting, what obstacles she faced, and her keys to success. Then she said "Everything I try to offer through my acting career is truly for all of you. I'm absolutely ecstatic every time I hear that someone appreciates my work."
February 2017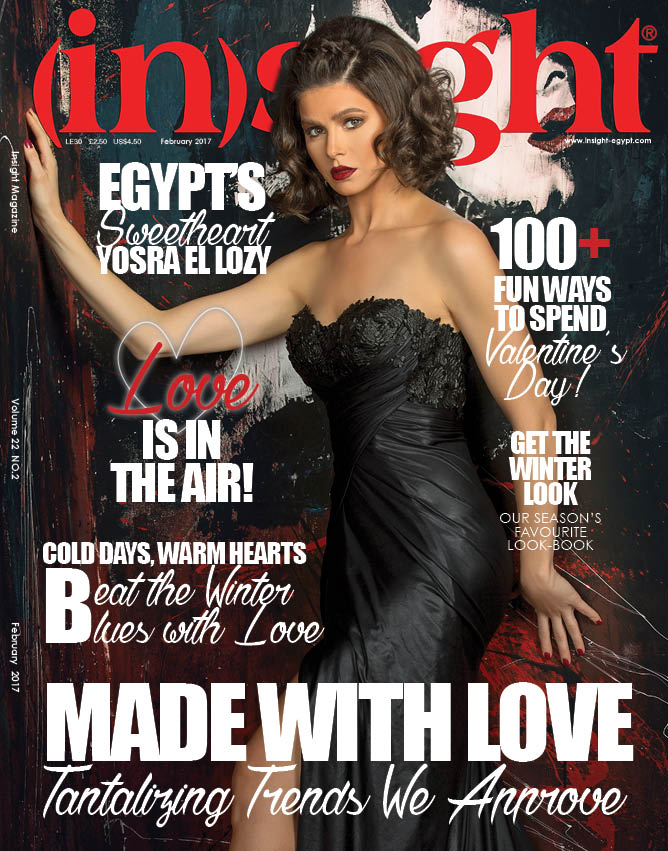 The month of love, valentine has arrived, all couples were getting ready to get gifts and make surprises. That's why we provided in this issue tips for "how to surprise your valentine" and how to show them your love. In addition to portraying the Egyptian sweetheart Youssra El Lozy on our cover with some questions we asked her in an interview. 
April 2017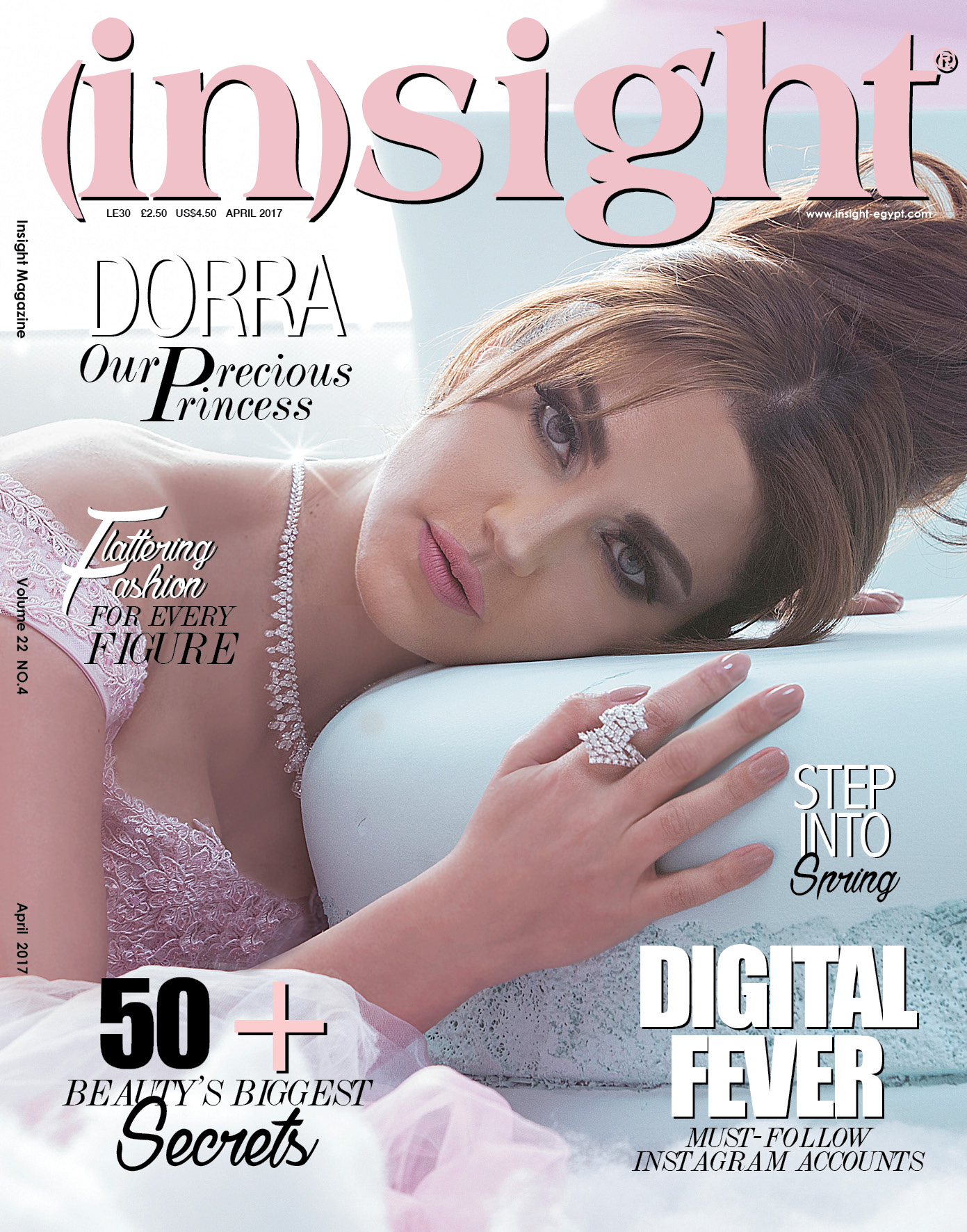 The beauty of spring represented by Dorra Zarrouk, the star of this issue. "I always choose the roles that are farthest from my own character where I could venture with them." This is what the beautiful actress said as her favorite quote. In our interview with her, we asked her about her favorite actor, a recent movie she saw and liked, her favorite shopping destination, favorite fragrance, and the weirdest thing a fan told her.
May 2017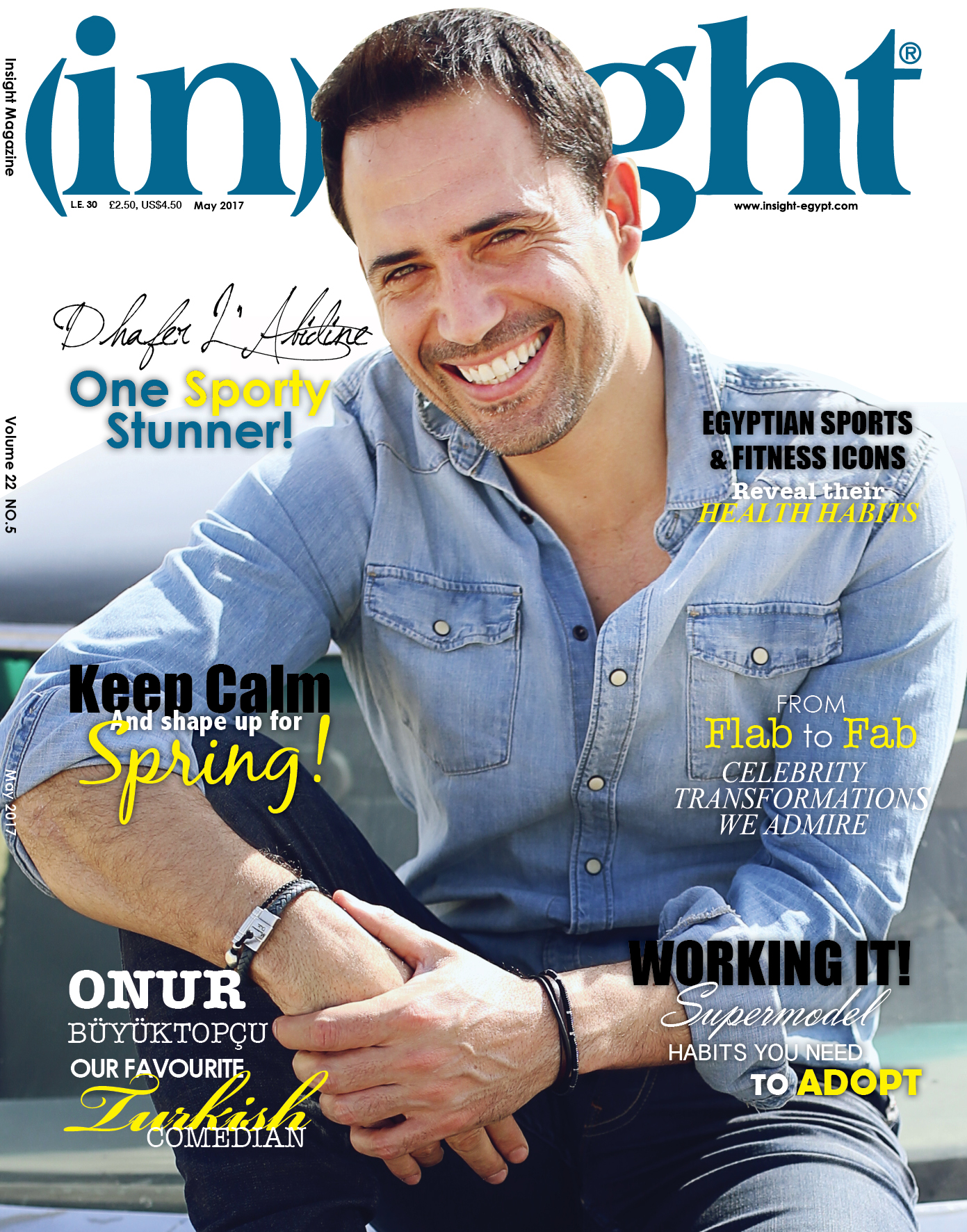 The handsome Tunisian Actor, and the sweetheart of the Egyptian women and girls, Dhafer Zain Al Abidine was our star for this issue. In our interview with Dhafer we asked him about several things, about how he changed his career from a footballer to an actor, his experience from working on an American TV show called "Sex and the City", which career he enjoyed the most, football player, acting, or modeling. "As an actor, I have to pursue variety constantly, and seek out new roles." This quote reflects the actor's perception of acting.
September 2017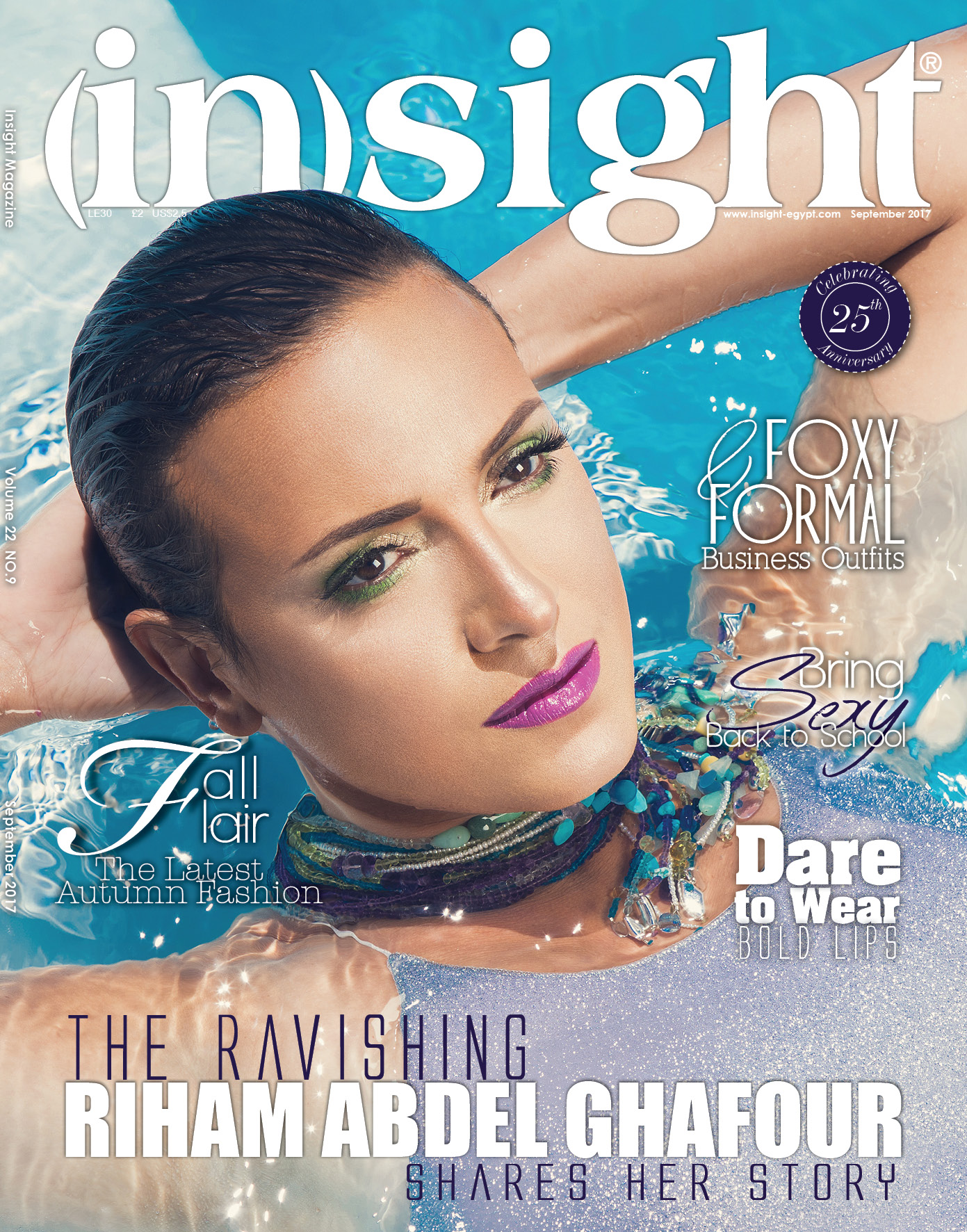 The Egyptian joker, Riham Abdel Ghafour was the star of this issue. Her great performance in recent years was noticeable for everyone. She played various rules and each one was done perfectly. In the interview we asked about her outstanding performance in "La tutfea Al Shams", also that year she played 3 totally different rules so we asked how did she manage to do that. "I am always keen on watching my own works. I like to critique how well I did so I could learn from my mistakes." That was Riham's final quote.
December 2017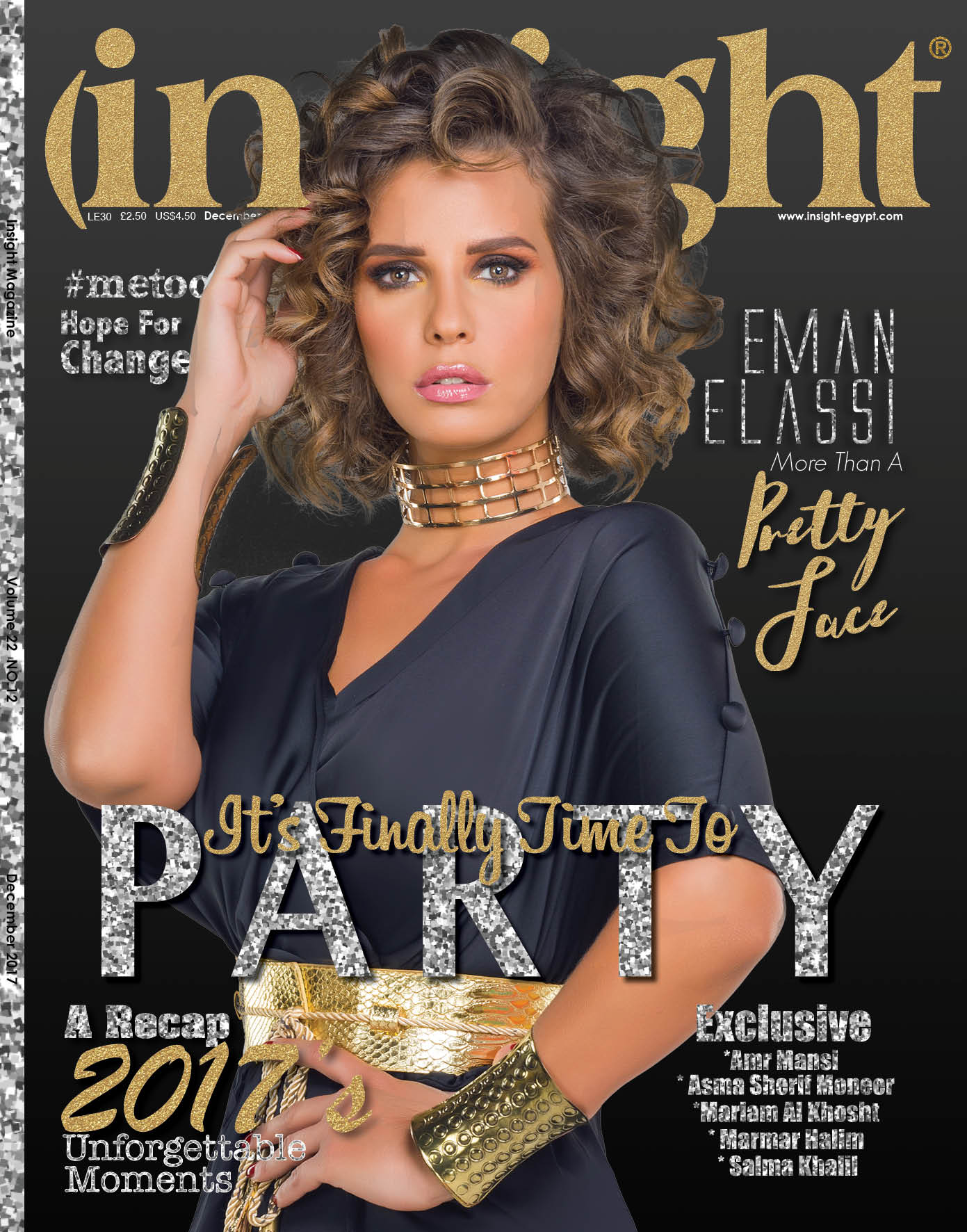 The actress Eman Elassi was the star of this issue, she told us about her journey which started when the director Khaled Bahgat discovered her talent and made her cast for 'Ams La amout' (Yesterday Never Dies), as she recalled one of the most anxious moments in her life. In our little chat with her, we asked about the difficulties she faced during performing her rules, what skills she wants to acquire to improve herself, and others… Her final quote was "Directors and cast are the first things I consider before taking any role."
January 2018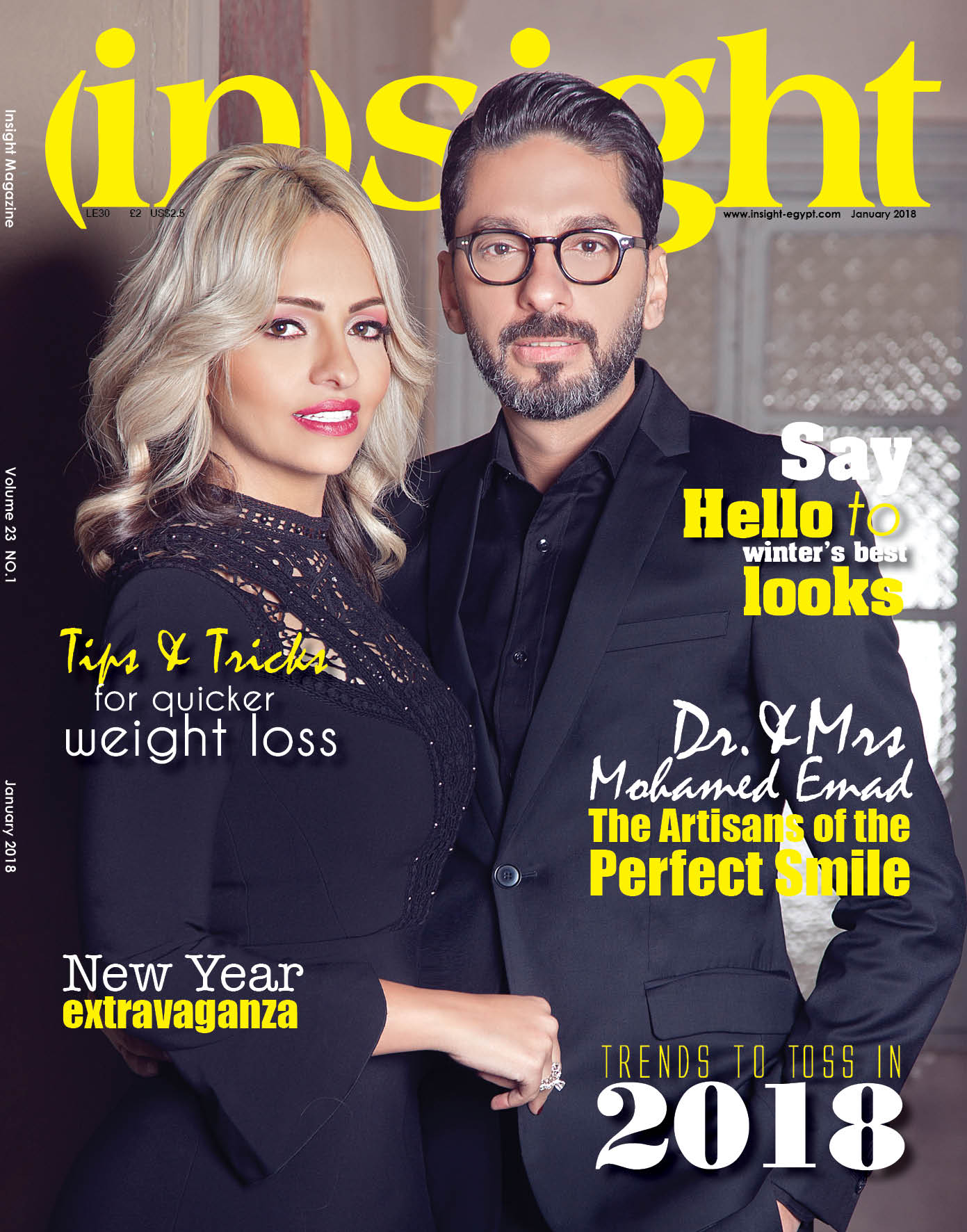 The maestro of smiles doctor Mohamed Emad and his wife Marwa Khalis, the minds behind Whity Dental Center. In our interview with him he told us all about how he started and worked to be the pioneer he is today, how does it feel to be awarded the prestigious 'Rose of Paracelsus' award. We also had a chat with his wife Marwa, and she told us a brief about their life behind the scenes.
March 2018

Our star in this issue was the Lebanese TV presenter Mona Abo Hamza. Her first show was "Talk of the Town", and she was preparing for a new show called "The story of my life". Her family always comes first, as she said:" Never forget that family is a priority, so let it be your main investment."
May 2018

It was Ramadan's issue, and two of our drama stars was our stars this month. The drama icons Hesham Selim, and Mohamed Farrag. Starting with Hesham Selim, he told us about his role in "Ekhtefaa", what attracts his attention to the industry, and many other things he told us about. Then with Mohamed Farrag, he told us how he views the media scene, would he consider another field, what is missing in the industry, and others…
November 2018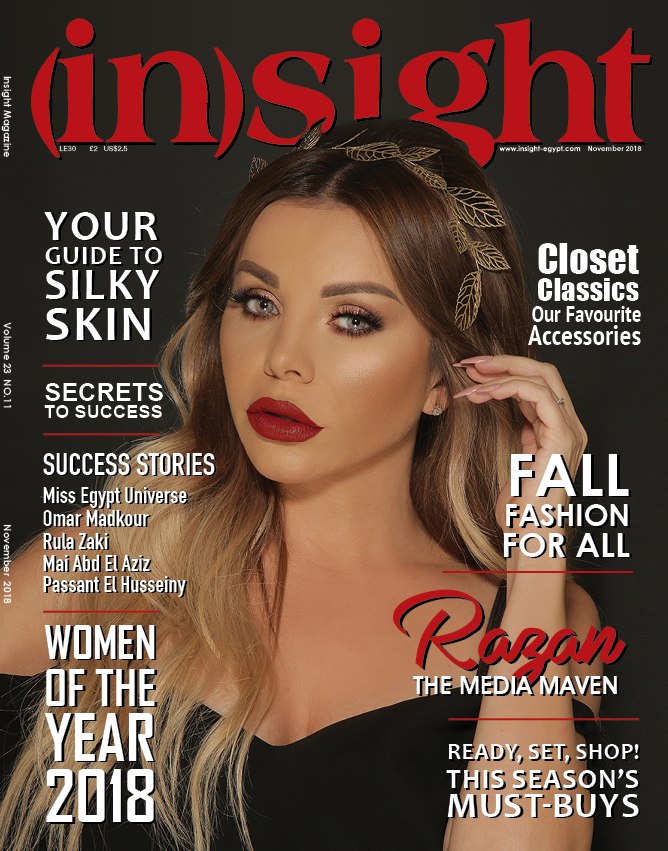 The stunning Razan El Moghrabi after her return to MBC Masr in a different type of programs than she used to present. The iconic TV presenter was hosting a show called "El Laeeb" (The Athlete), and the show revolves around sports and entertainment. In our interview she talked about her motherhood, career, and her future plans.
December 2018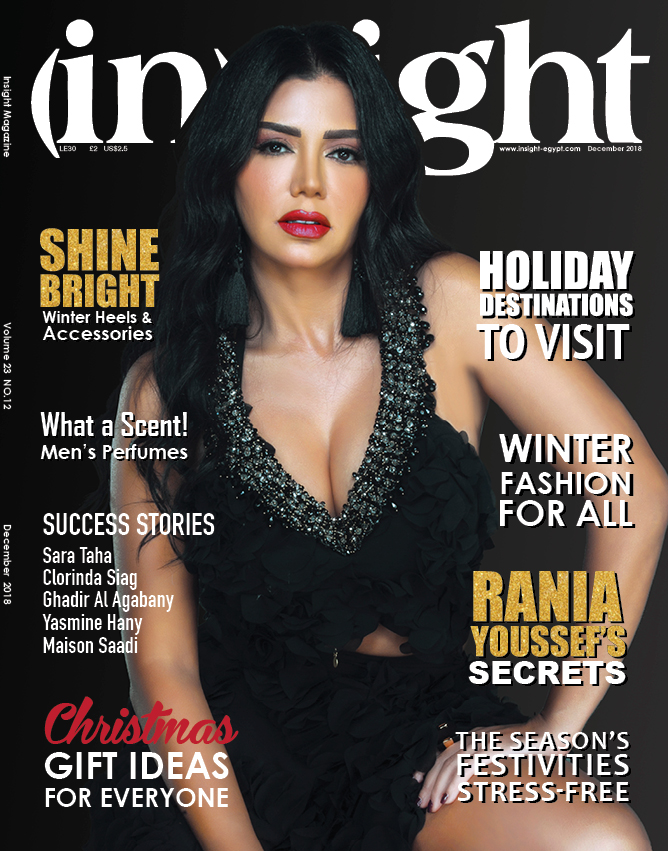 "I play sports regularly, never skip breakfast, drink lots of water, take vitamins, spend a lot of time under the sun, sleep early. In short I care a lot about my health and I don't waste it in a harmful way." That's what our cover girl in this issue said, the stunning Rania Youssef. In our interview with her she explained the issue of her famous dress, and she revealed more secrets about herself.
February 2019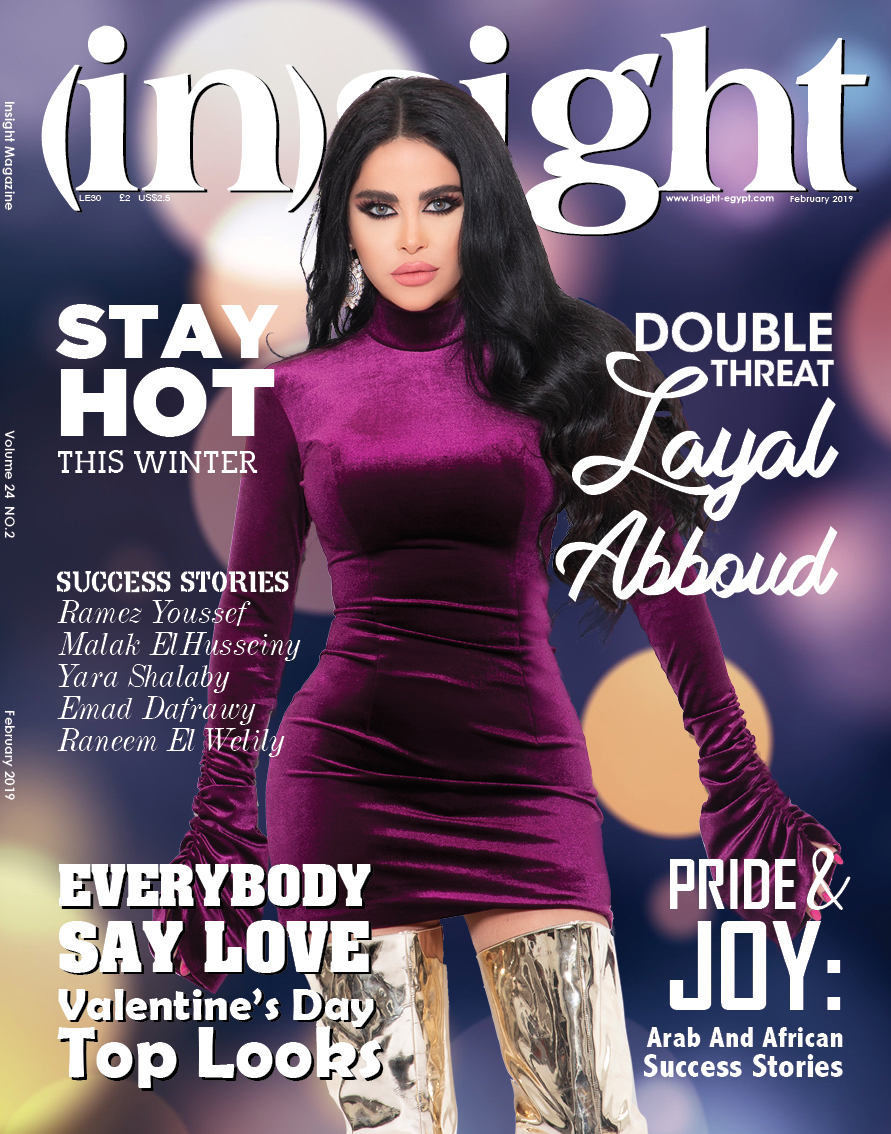 The Lebanese singer Layal Abboud was our cover girl in that issue. During our interview with her she shared her fashion tips. We also asked her what she likes and dislikes about singing, and other stuff she revealed about herself. "Giving up is not an option, no matter what. Keep fighting to achieve what you want." That was Layal's final words to us.
April 2019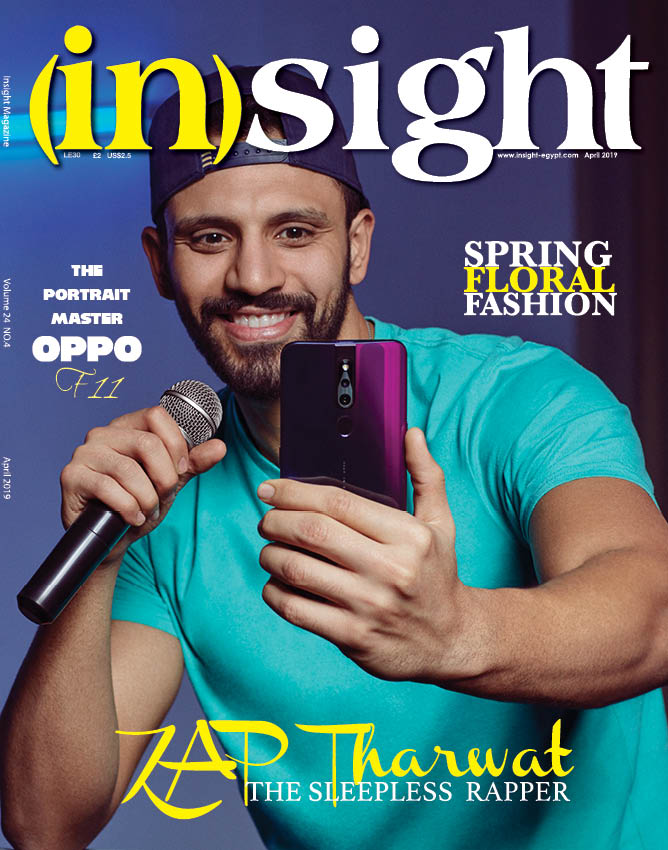 It was spring season, and Sham El Nesim was coming by as well, so decided to talk about the traditions we do in that day, like eating Ringa and Fseekh, coloring eggs, and family gathering. Also, we presented some spring outfits, dresses with floral print, sparkly accessories, and colorful bags and shoes. We also interviewed some beauty bloggers like Alia Awwe, she told us about her beauty tips, how women can improve their looks, what celebrities have the best style in her opinion, and what her favorite dress code is. In this issue we presented the phone that OPPO launched back then, starring the rapper Zap Tharwat and the young actress Huda El Mufti.
May 2019

In Ramadan's issue as usual we presented the recent styles for Ramadan's home decorations, perfect Ramadan's outfits for women, tips to keep skin moisturized and healthy, best Ramadan desserts, recipes for Ramadan's favorite food on Iftar, perfect destination to go out for Ramadan nights, and a little bit of gossips about why megastars like Adel Emam, Youssra, Nelly Kareem, and Youssef El Sherif wasn't on Ramadan's screen this year. In addition to our interviews with the comedian Ahmed Amin, and the rising handsome star Omar El Shenawy he grandson of Kamal El Shenawy. They told us about their previous roles, as both of them were very successful, and their plans for the future.
July 2019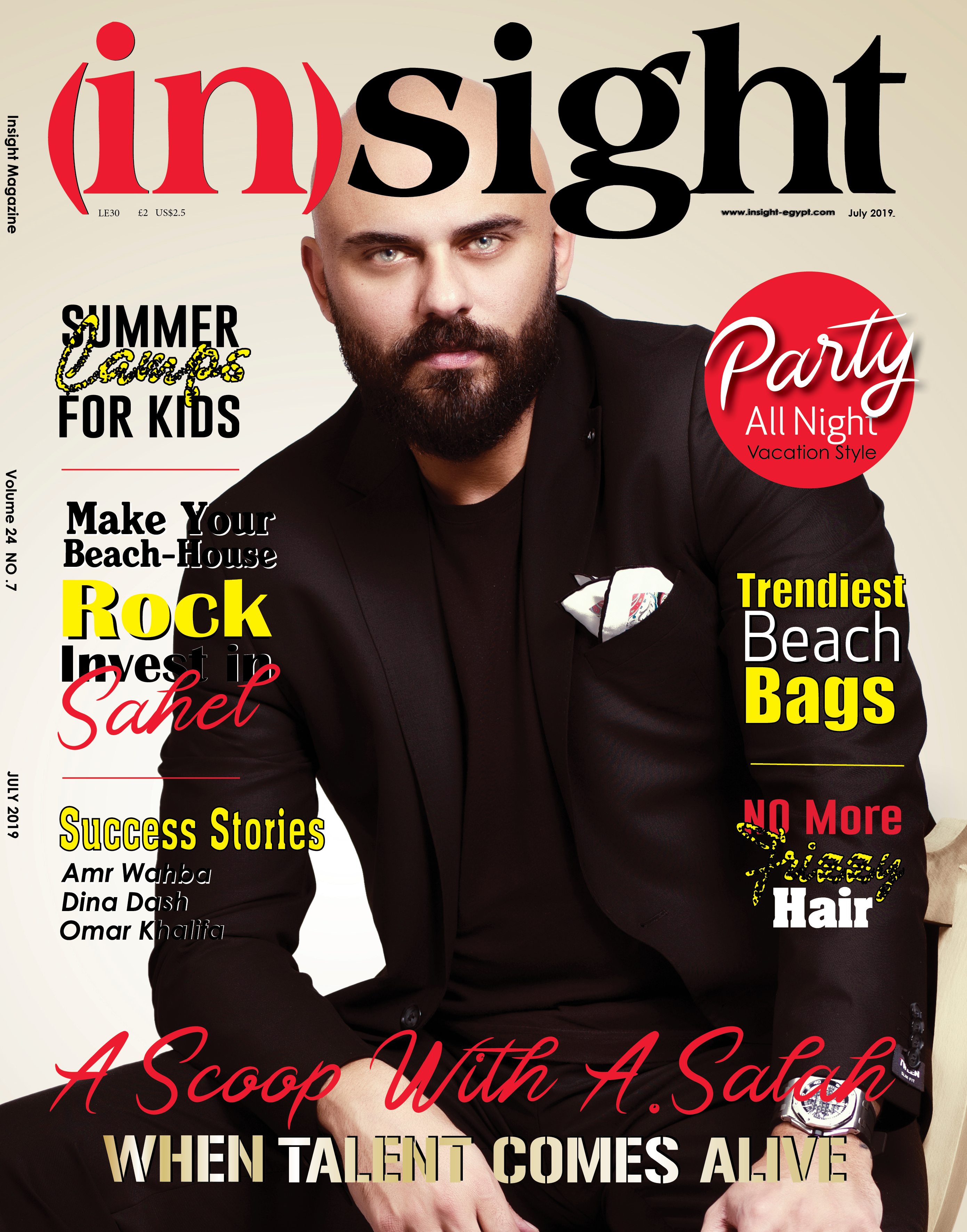 The star of this issue is the talented Ahmed Salah Hosny, a real gentleman, said by all of his colleagues. He started his career as a soccer player, but he had that light of passion for art which led him towards composing songs and acting. His journey as an artist began with composing songs for artists like Amr Diab, Sherine, Nicole Saba, Mohamed Hamaki, and Asala. Then he switched to acting, started with Youssra in her series "Sharbat Loz", then he continued staring in many others like "Hekayat Banat", "Hawary Bokharest", "Kalabsh", and "Hekayti". Then to the cinema screens in "El Khaleya", and "El Mammar" which was a hit in the box office this Eid. 
August 2019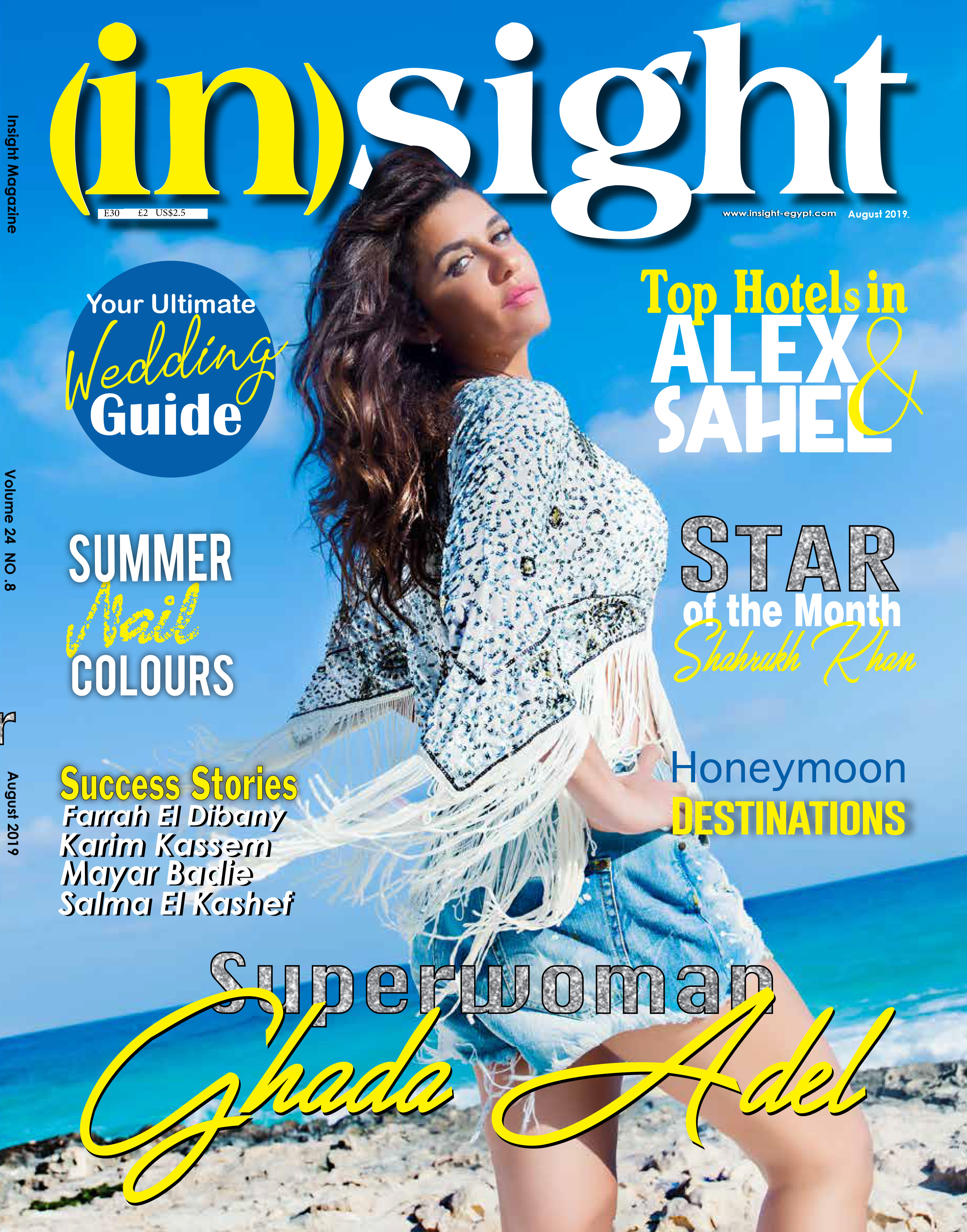 The superwoman and star "Ghada Adel" was our star in August. The actress keeps on shining on the screens year after year. She told us about her upcoming TV series, her priorities in life, who is her role model, her secret hobby, how does she stay lit, and how she and Magdy El Hawary are still friends and close to each other after divorce. In addition to our article "Star of the Month" and it was about the Bollywood star "Shahrukh Khan", he is also known as "King of Bollywood". We talked about his tragic childhood after the death of his parents, his career, and how he is an active philanthropist.