One of the most cheerful festivals across Egypt is currently taking place in El Gouna, named El Gouna Film Festival. Lama Bentweld "When We're Born" is one of the films screened there. One of the movie's stars is Amr Abed.
What is the role you play in the movie Lama Bentweld "When We're Born"?
I played the role of Ameen, a trainer at a gym, recently married, living with his family. He tries to find a home where he can live separately along side with his wife.  During his journey, he starts following wrong ways to achieve his goal.
What are you recently working on?
I am waiting for the movie's screening in El Gouna Film Festival. The film will be shown in cinemas in October and I am very excited about this.
What are your plans for the near future?
We are working on the movie Awqat Faragh "Leisue Time"'s part two. Currently we are currently in the writing phase.
How was your beginning?
I was lucky I started with the movie Awqat Faragh that achieved significant success. The film was a powerful breakthrough for me as an actor. Afterward, I took part in a number of cinema and television works, including Mickey's Family, EUC, Farsh wi Ghata "Rags and Tatters", and Leil Khargi "Exterior Night. As for the TV series:  Abwab El Khoof "Doors of Fear", Ism Mo'aqat "A Temporary Name", Maa Sabk el Esrar "Premeditated", Dahsha "Amazement", and La Totfe el Shams.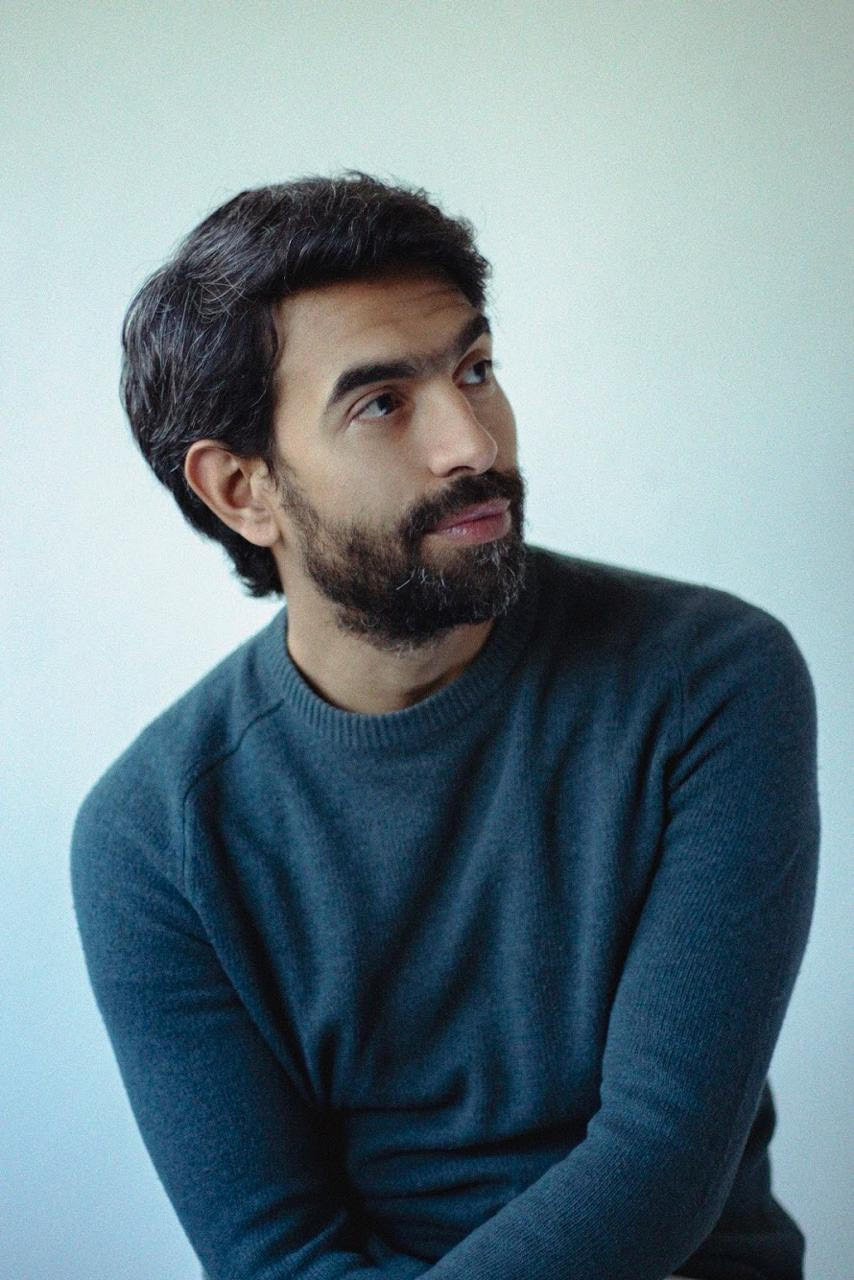 What kind of outfit do you prefer?
For the time being, I prefer practical and comfortable clothes, making sure colors are soft and harmonious.
What was the your most difficult character played so far?
I think one of the hardest and most enjoyable characters for me was the one I played in the movie Lama Bentweld. It was a role of a trainer working in a gym, so it needed physical preparation. In order for my shape to be suitable and for the role to be credible, it took me six-month training in the gym. So there was something new to do and to discover, this made me excited. As for Ameen's character on the personal level, he does not express his feelings, and this not me in the real life, this contradiction was challenging for me.
What achievement are you most proud of?
I believe it is difficult to determine what your real achievements, anyway, I am happy with my journey because it always makes me learn different things. I always participate in acting, writing, directing workshops. Currently, I am working on myself and focusing on learning and developing more. To sum up, my continuous journey of evolving is the real achievement.
What major risks have you taken in your career?
I think it was the roles I refused because I did not find myself in or I did not like the film/the series, while during the time; I had to work and to be present on the arts scene. I decided to accept the characters that I love.
What inspires you?
I am most inspired be books, novels, and movies.
What are some of your spare time activities that are not related to your profession?
I love biking all the time, I have my own bicycle that I love riding on Cairo's streets. I also love drawing and coloring. I like doing this even during travelling.
To what do you most attribute your success?
I do not consider myself successful; I am just trying to reach the success that I desire. What I discovered during my journey is that hard and continuous work, being happy, comfort, and travelling will lead you to success.
What's your beauty daily routine?
I do not send too much time concentrating on this; I only take care of being healthy, my sleep, and exercising.
What is your favorite travel destination, food, and shoe brand?
I would love to travel to many destinations, till the moment my favorite place is Rome. I love street food, such as liver and oriental sausages, and my mom's cooking, especially Mulukhia. As for the shoe brand, I prefer Geox.
Who have you blocked recently? Have you ever spied in anyone on Instagram or FB?
I have never blocked anyone. I am keen on using social media (Instagram and FB) in a useful way, for example, to promote my work, for public outreach, or to keep me updated.
 Do you have any fake accounts?
I have my official page on FB and Instagram.
If you were president for a day, what major changes would you implement?
I would assign the highest budgetary priority to education and health.
What super power you wish you had?
I wish I could move around from a place to a place and from time to time in a moment.
What are your plans for the future?
I am working on myself to become a filmmaker. Presently, I am writing a screenplay for a long movie that I will direct in the future, I finished the first copy through Misr International Films' development scenarios workshops.