Top Fashion Trends This Fall
The runways have spoken, and the '90s are back. So are the '80s. And the '70s. There are also a couple fashion trends that can't be traced back to any particular decade, but are covetable nonetheless. Designers like Chanel, Gucci, and more declared everything from power shoulders to micro-micro bags a thing. It's time to brush up on the fall 2019 fashion trends. Start adding these pieces to your wish list and you'll be ahead of the game!
Buffalo Check and Red Tartan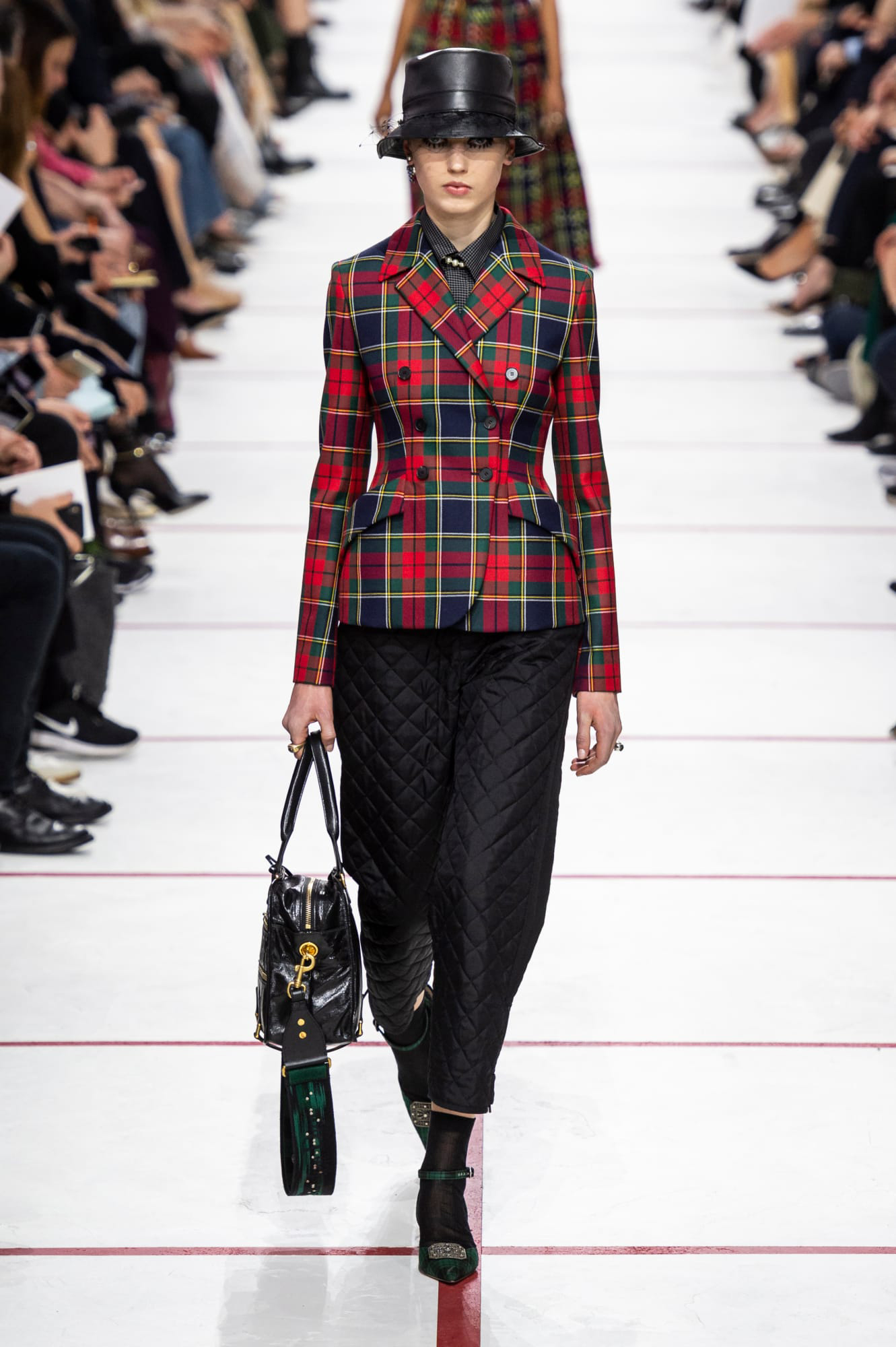 Every fashion week had some version of plaid this season, it seemed, but Paris favored red iterations that included tartan-like patterns and buffalo check. For Redemption and Christian Dior, it showed up on outerwear.
Moody Florals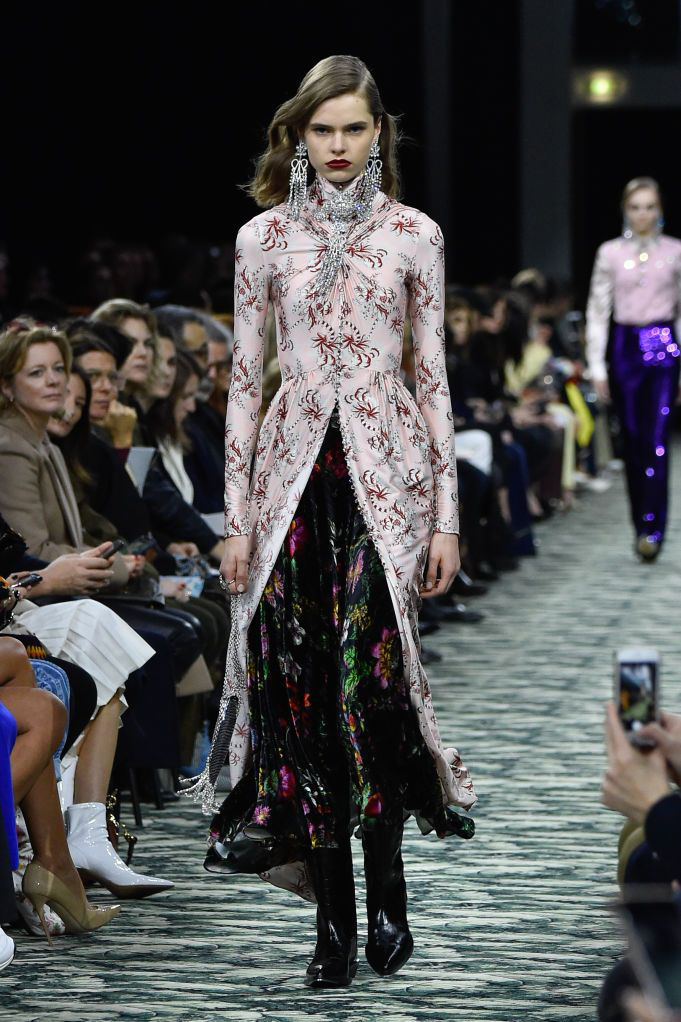 Retire your yellow daisy printed tops in favor of darker, moodier florals for this fall. As seen at Paco Rabanne, Prada and Marc Jacobs' fall '19 runway shows, rich floral hues decorated dresses, tops and skirts, proving this print is more alive than ever for the autumn season.
Millennial Purple

2018 was all about Millennial pink, but everything is coming up purple this fall. You can opt for an all-over color or you can easily work in a touch of lavender with your accessories.
Statement Hats

Designers must be bored of beanies because they presented all kinds of wacky toppers for this fall. The standout style belongs to Maria Grazia Chiuri's bucket hats at Christian Dior, sure to be a street style staple.
Checkerboard
The most memorable use of the checkerboard pattern came from Off-White, which presented its models on a runway covered with an oversized version of the motif. But Virgil Abloh wasn't the only one loving the geometric print for fall; Kenzo, Loewe and Balenciaga all put forth their own versions, too.
Itty Bitty Bags

A small, structured style in a new shape is the statement bag of the season. If you wanna go even smaller, the next big bag trend is teeny. Meet The Bitty Bag, a.k.a the TBB, which is an impractical accessory that holds approximately one Airpod, but the absurdity is part of the charm.
On the Fringe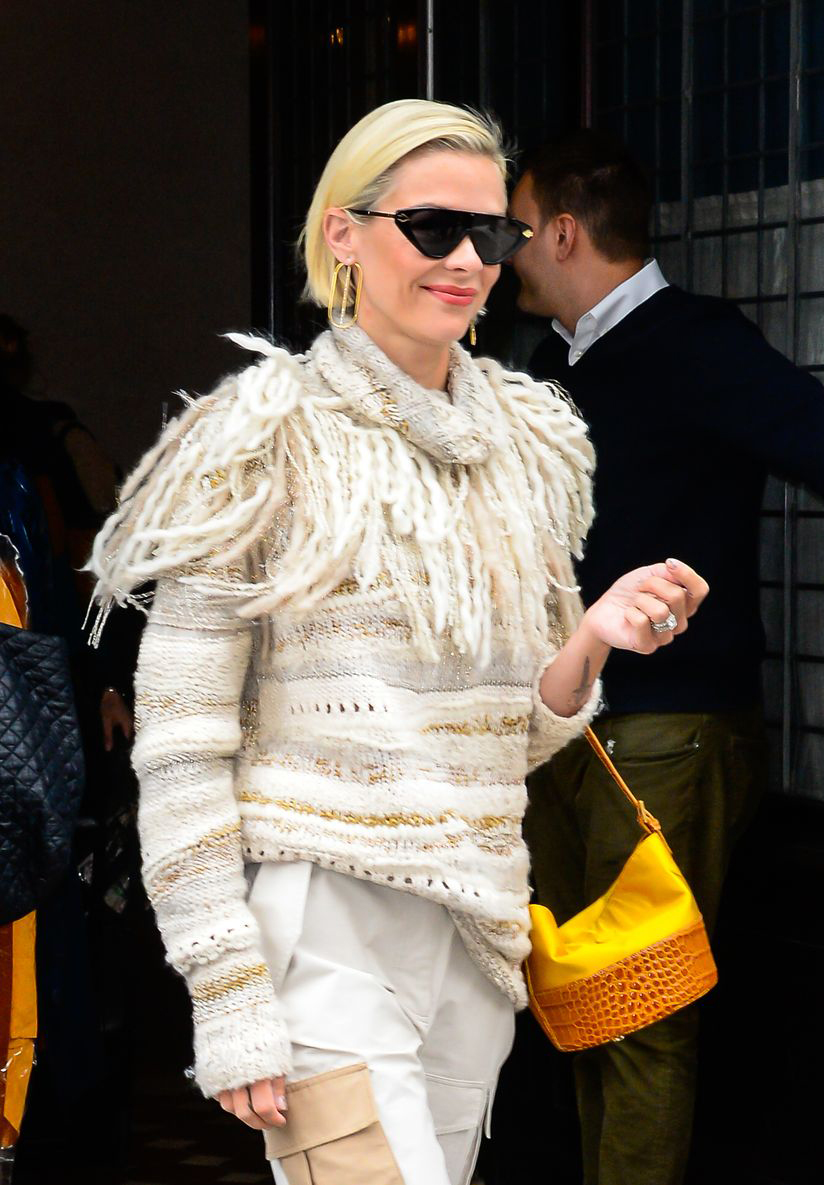 Feeling a little boho this fall? Take that idea to a fun fringe sweater. You will love that this fringe is for the slightly bohemian minimalist—a streamlined girl willing to dip a toe into the hippie pond.
Plaid Madness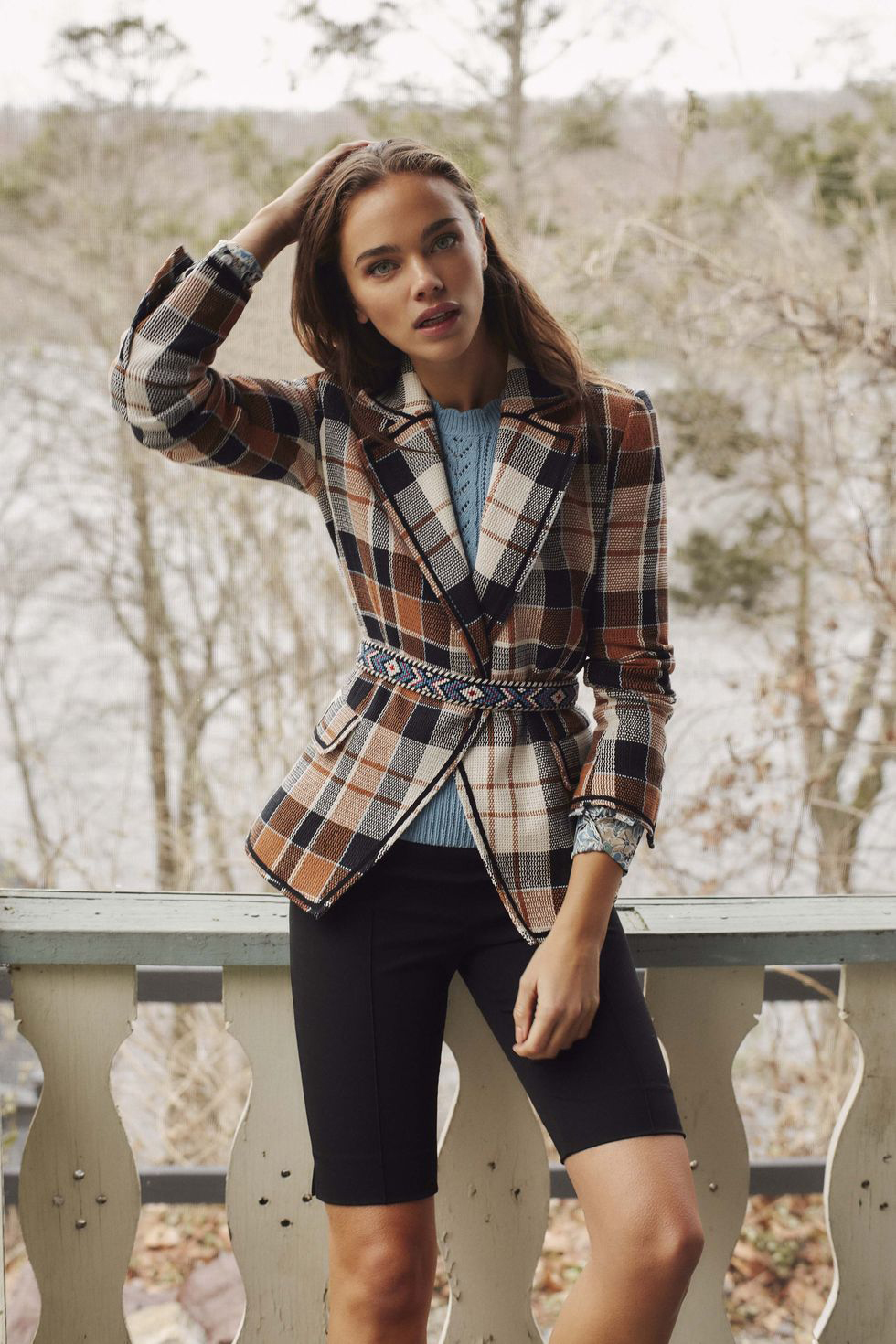 Every season you tell myself you need a plaid blazer and every season you fail to buy one. However, hopefully for this fall that all changes because the plaid options are absurdly good. Both Buberry and MSGM served up plaid pieces in their runway shows, so prepare to wear the print with a cool-girl twist with a pair of biker shorts.
Leather on Leather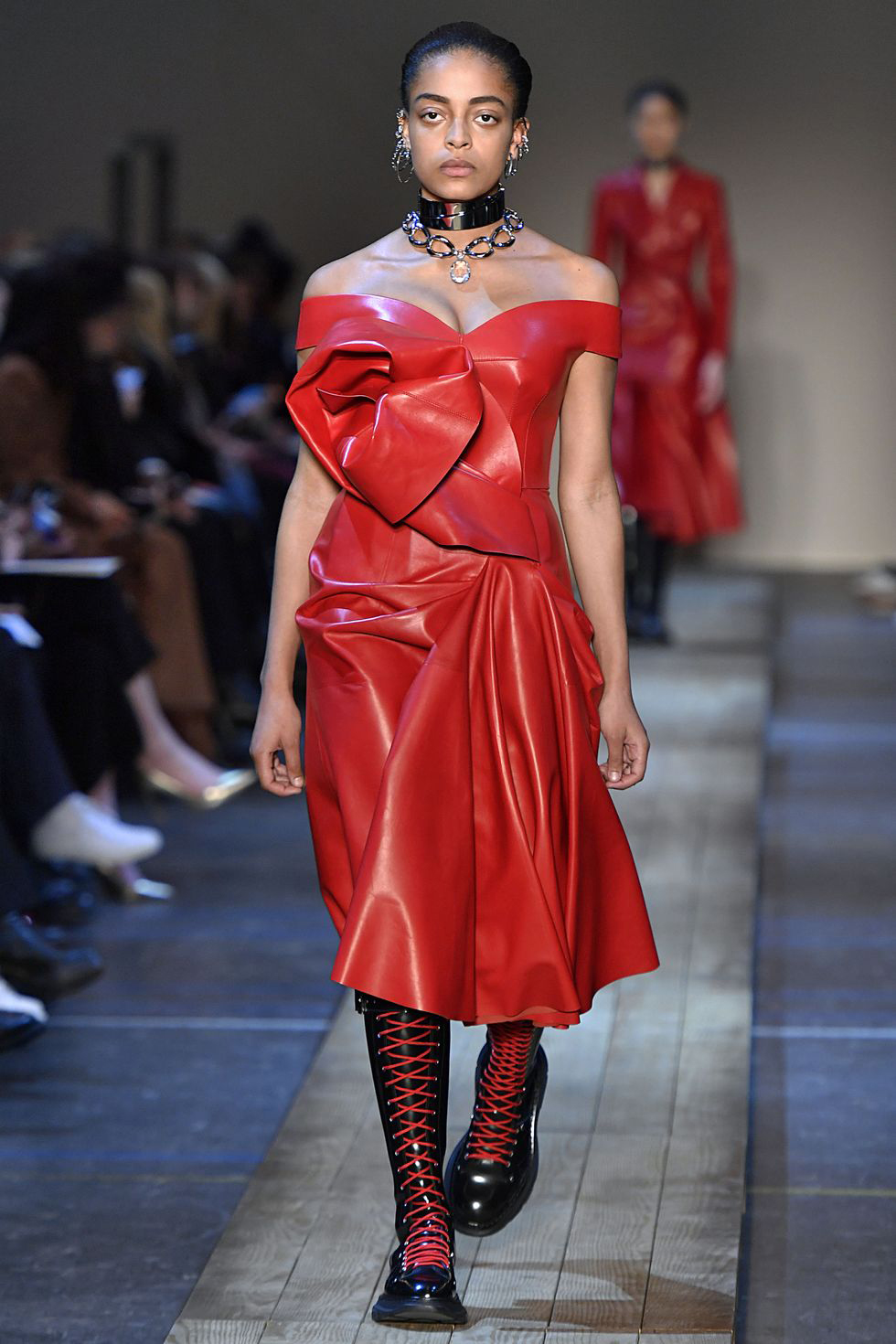 Leather goes beyond just jackets this fall. Take a cue from the Alexander McQueen runway and slip into an opulent leather dress. If that's not your style, you might want to try a pair of faux leather pants or a blouse in the material for that pop that won't overwhelm.
Put a Feather on It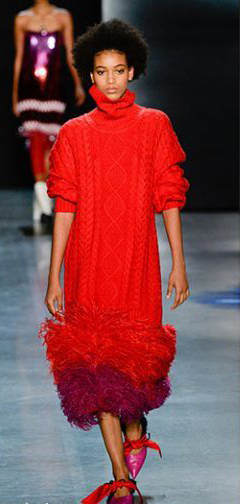 For designers looking to add a bit of glam without being targeted by the growing tide of anti-fur activists, feathers were the trim of choice. Some designers like Balmain and Cedric Charlier used them to add movement to jackets, while others like Guy Laroche relied on them to add high-impact glam to shoes.
Slip Into Satin

Break out your steamer because satin is back in a big way. Versace brought back their '90s satin dresses, updating them in neon hues with contrasting lace edges. Christopher Kane, Brandon Maxwell and more also got on the satin trend with bright evening wear. The silky look makes sense for formal events, but make it work for an average day at the office with a button-down shirt.