Interview by: Soha Elshafey
She started off as an employee in an oil company. She's married and have two kids. She had it all, but that's not all she had. She had hopes, big hopes! She turned her nickname in something big. She followed her passion for fashion and styling and invented the community of Miss Basket, a community that brought together not only those seeking advice, but also startup designers who wanted to find their way and needed a place to start. We had the chance to chat with the lady of Miss Basket, the shopaholic queen Nada Elashmouny. and she told us how it all started, where the name Miss Basket came from, the challenges she faces and much more!
Tell us about yourself, what do you do and how you started.
My name is Nada Elashmouny. I'm 31 years old. I'm married and a mother of two, a boy and a girl. I graduated from faculty of mass communication. I used to work in a multinational company and lived a corporate life. I worked there for around nine years before I got the idea of Miss Basket.
What made you start Miss Basket? Where did the idea come from?
All the time, even when I was in my corporate job, which was in an oil company that has nothing to do with fashion or styling, I used to give my colleagues fashion tips. This was my passion since ever. After giving birth to my children, I spent my maternity leave at home for three month, so I had a lot of free time on my hands. I made a WhatsApp group that had my close friends and every day, I would give them fashion tips and ideas on what to wear. They used to send me pictures of their fashionable items and ask me to mix and match to create an outfit. The WhatsApp group was very cute, so I thought why not do it on Facebook? Instead of having it on a small scale which was my friends only, I wanted to increase the community by giving the chance to my friends to add their friends too and it would get a bit bigger. I thought that one day, it will have 1,000 members in two or three years and that would be amazing. I went along with the idea and made a group on Facebook. On the first week, I had 200 members and I thought 'wow! This is amazing! I have 200 members!' My friends kept adding their friends to the group. And after a while, it wasn't just me who was posting on the group. Everyone was interacting with the posts and posting their outfits of the day. And then people started asking questions like 'I want to buy something, where can I find it?' or 'I want to do this hairstyle, who can I go to?' The group kept getting bigger and bigger and now, I almost have 150,000 members and we get 2,000 requests daily and 60,000 requests per month. We accept every month no more than three to four thousand members and we reject the rest because we have a difficult criteria in order for someone to join Miss Basket. Some people think that we only accept the crème de la crème. That's not true. We only want to guarantee that whoever joins the group actually loves the group and the members. So, if someone's account is private and we cannot see anything, we reject him. If someone isn't active on Facebook, we reject him. If someone doesn't have a profile picture, we fear that it's a fake account, so we reject him as well.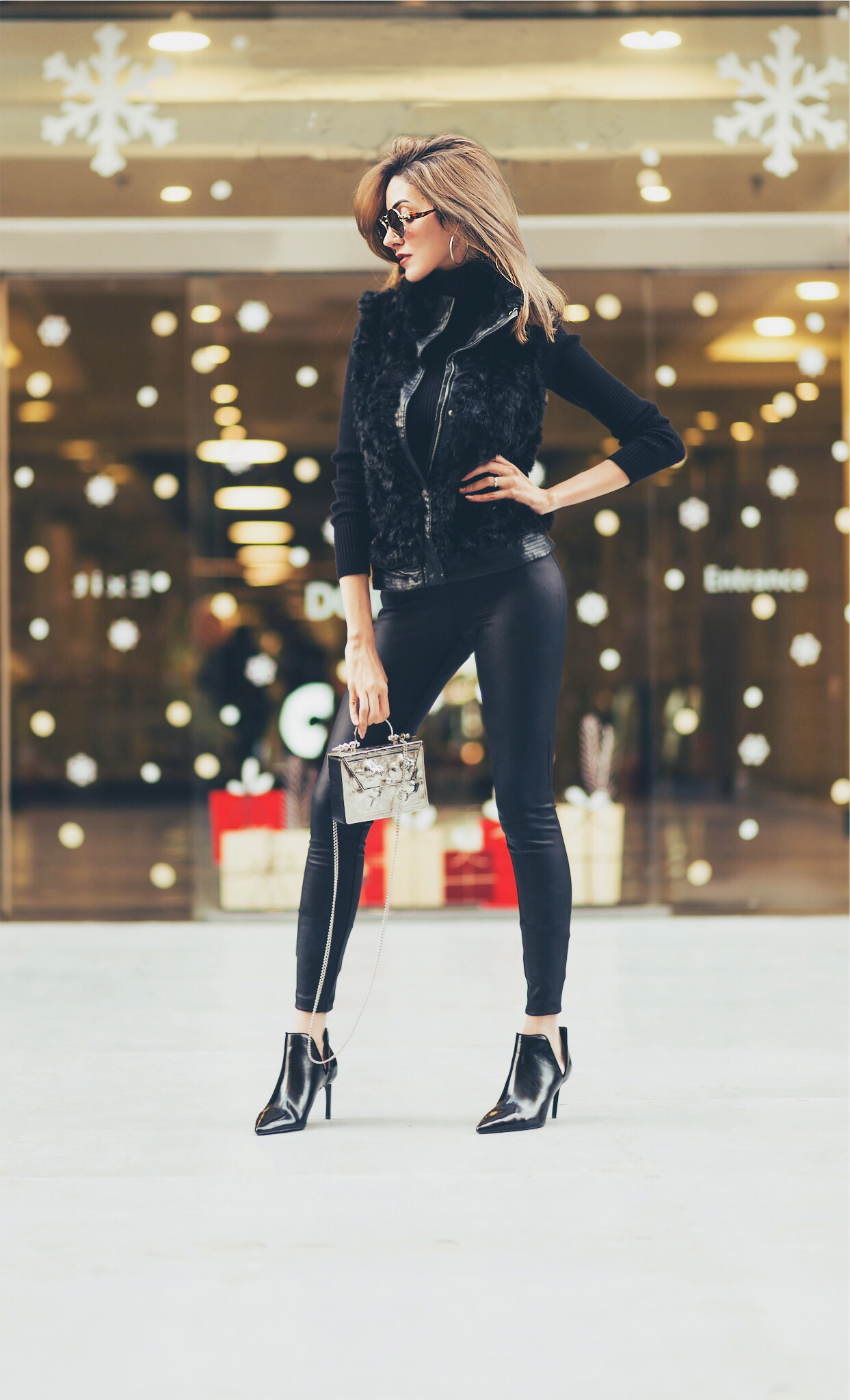 What drew you to fashion and styling?
Everyone has a talent. Just like someone who like to draw, what made him start drawing? It's a talent! Or if someone has a beautiful voice, it's a talent! Since I was young, I loved styling. I used to wear blocking colours, like red and purple, colours that nobody wears together, but it was a hobby to match different colours together and to buy untraditional clothes. My mum loves fashion as well. So, when I was young, I would take her heels behind her back and wear it in my room and take pictures while wearing it. I loved wearing good looking clothes. All the time, I would again sneak into my mum's closet and take her clothes and try them out. When I grew up and started working, I bought a lot of clothes of my own. I would spend all my money on clothes. This is my passion. I really see styling as a talent. It's a talent to know how to mix and match and how to wear something that people are going to love. But at the end of the day, there is no one thing that everyone is going to like. You have your own style that is different from mine. However, some people have the talent of styling. It still won't be liked by everyone, but many people will like it. I feel that just like how styling is a talent, restyling is also a talent. I see that what is more difficult than styling is restyling. You can wear an outfit that looks amazing. You go out wearing it once, people see it and that's it. You never wear it again although you spent a lot of money on it. The idea here is how you can reuse the items of this outfit again. For example, if you got a blazer and wore it on a jeans. By restyling, you get to know how to wear it another time on a skirt and how to wear it in the morning on a summer dress. You learn how to restyle the pieces, instead of wearing it once and then throwing it on the shelf.
What was the hardest part of your journey so far?
Hardest part was quitting my job at the time, now I do not see it as such, but at the time when you have been working in a corporate job for nine years and then to decide to quit your job, it was one of the hardest decisions I have ever took in my life because I was leaving my stable job that I knew how to do well and had been doing for years for a group on Facebook. Miss Basket wasn't a company at that time and it didn't contain any of the activities I'm doing right now, like the bazaars. It wasn't this big. I only had 30 or 40 thousand members. So, the decision to leave my job for a group on Facebook, everyone said I was crazy. But actually, it turned out to be the right decision and I'm very thankful for the people who is close to me who supported me in this decision.
What major risks have you taken in your career?
Social media is a huge risk because all of your work is on social media. It's not like working for a company. If Facebook shut down one day, all of my work will be gone. If the internet in Egypt is not working, my work is gone! So, it's very risky because you are working in the virtual world. Your whole life will be in this virtual world, but it's okay. Everything has a risk. You have to accept this risk. I'm satisfied.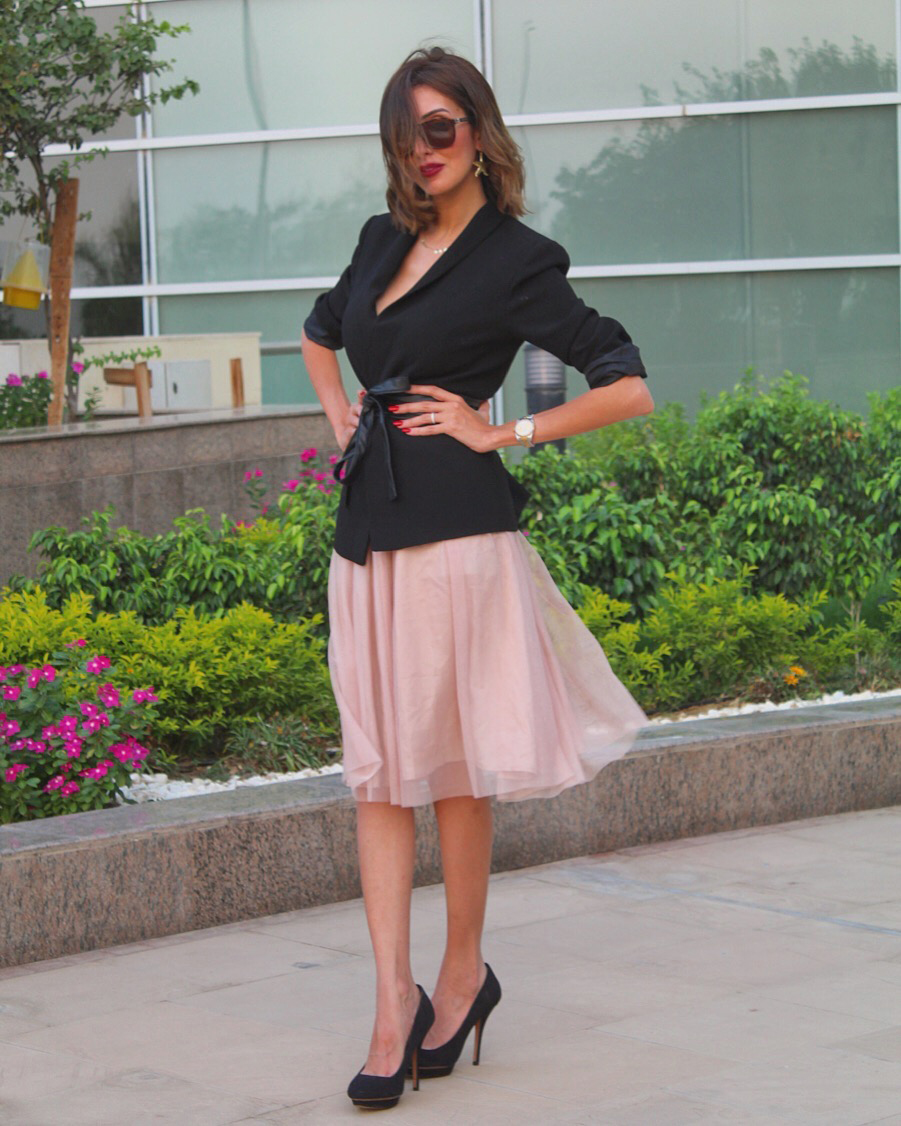 What are your milestone failures and successes?
To me, my successes are the achievements that I did. As for failures, I am very positive person, so I feel like I cannot talk about failures. Of course, we all have failures in our lives, but I am a person who deals with failure as a step to success. It's not something that is going to stop you. If you failed in something, that's okay. Take a step back, think why this happened, make a plan on how to avoid this failure again, grieve for a while that's okay, but then move on and forget about it! That's why I don't see failure as a stopping point. It's a step to success and it makes you enjoy this success. It makes it taste sweeter. Succeeding in something after failing makes you appreciate that success. I'll tell you this, it's not a failure, but one of the hardest thing in my life is that I'm compromising a lot things in my home because I'm working 24/7. It's a daily struggle; I need to do a lot of things in my day: spend time with my kids, spend time at my home, spend time with my husband and I need to work 24/7! However, I'm trying to adapt.
What are some of your spare time activities that are non-fashion related?
I spend time with my kids. Really, if I have half an hour to spare, I spend it with my kids whether I play with them, take them and go to a Kids' area, go to the club, stay at home and draw –both of them loves drawing, specially Kayla.
When the going gets tough, how do you stay motivated?
Every now and then, it gets tough. Everyone has to have a support system around him. I have my mother, my father and my husband. I have a very strong support system, my family! Whenever I feel disappointed or a bit down, I always go to my family. They always know how to motivate me. Sometimes, when I feel bored or demotivated, I like to travel and do some shopping. Something that gets me out of the mood.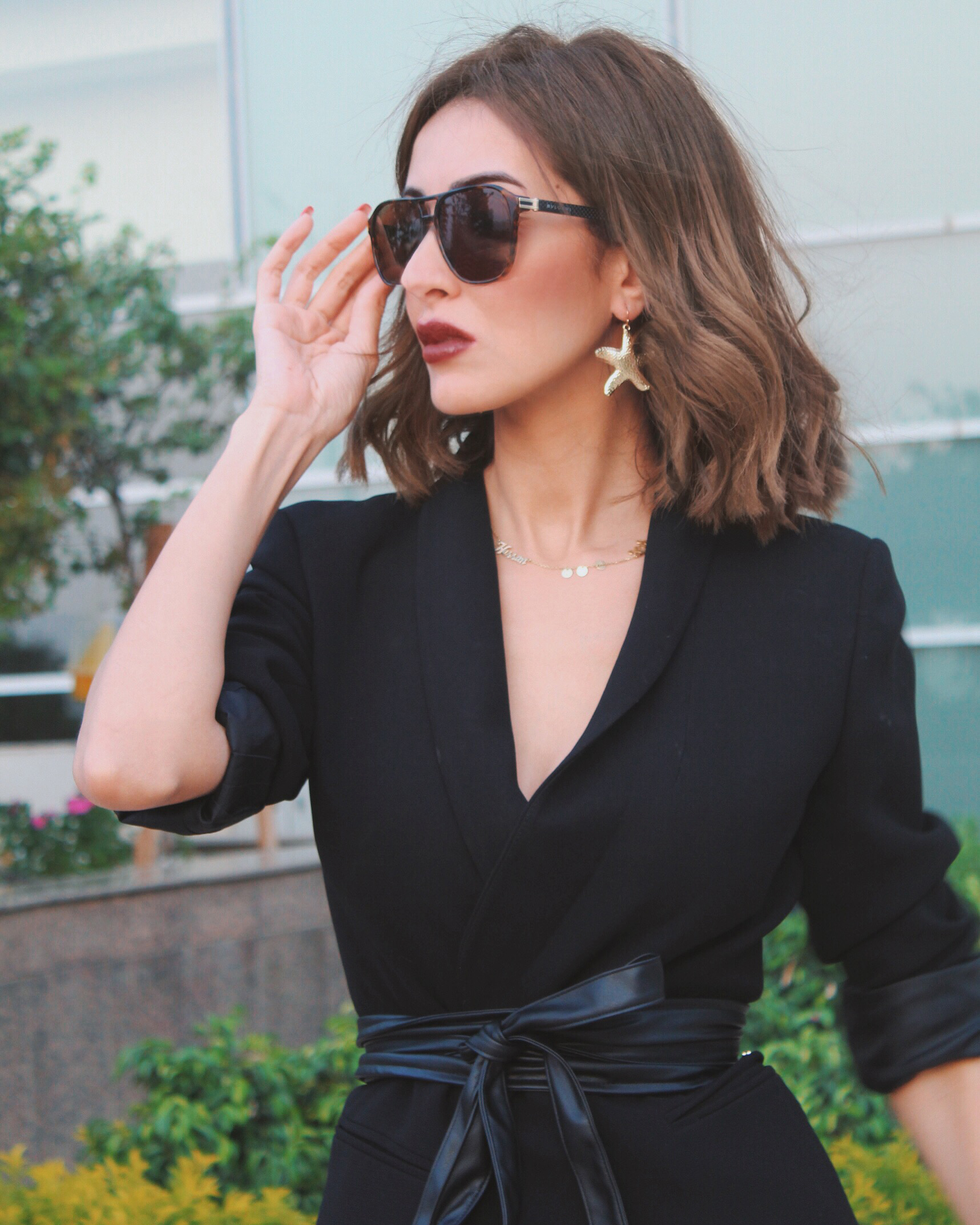 What are your plans for the future?
I always plan ahead. I always have something on my mind that I want to do and I am always thinking of new things. I always have high hopes. So, I never know what tomorrow will bring. The last thing I did was Miss Basket bazaar and Miss Basket event. But who knows? Maybe tomorrow, I'll have Miss basket stores or a clothes brand called Miss Basket! I don't know. Right now, I'm working on a multiple things and hopefully everything will follow as planned.
Q&A:
Favourite travel destination?
New York, London and Milano.
Favourite food?
Sushi and Mulukhiyah.