Super Stars Celebrate with Abu Tarek the Opening of Koshary School in Fifth Avenue
The fifth huge gathering of celebrities , including Shaaban Abdel Rahim, Essam Karika, Ahmed Gohar, Sherif Maher, Nader Abou El Leif, Hesham Hanafy, Sami Youssef and Basma Mamdouh, was hold to participate in the celebration of opening the new branch of koshary Abou tarek restaurant chain.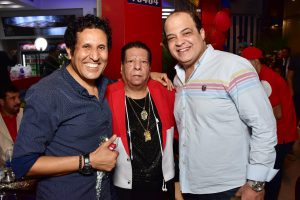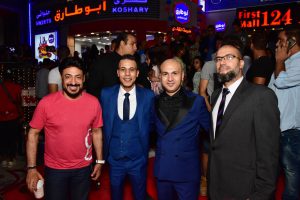 Accompanyed by tens of thousands of masses who shard their artistic creations and memorial photos yesterday.
It is the first restaurant in Egypt to be approved by the US Food and Drug Administration for adopting international standards in the efficiency and quality of the product and service provided to customers, as well as the training system that trains Calibers the manufacture of authentic Koshary with its Egyptian taste to let the world taste it through a series of branches that are preparing to spread in the Gulf and European capitals, China and the United States.
While the Egyptian international artist Mina Massoud posted a video clip on social network sites having his favorite dish of Koshary Abu Tarek, enjoying a delicious and wonderful taste as he described a dish of koshary that has unforgettable taste with its local ingredients.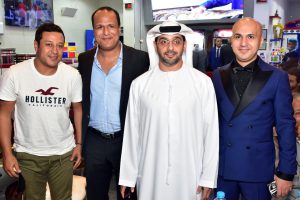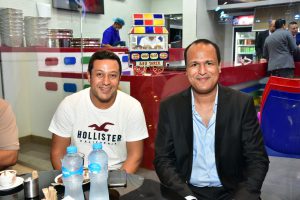 Masood, who has participated in a number of Hollywood films including Aladdin, is currently visiting Egypt for the first time in 10 years to participate in the El Gouna Film Festival.