Our Top Hotel Picks in Sahel & Alex This Summer
Instead of renting an apartment this summer, treat yourself and stay in one of these fabulous hotels on Egypt's North Coast or Alexandria. Here are our picks for the top rated hotels which have all the facilities and amenities anyone could ask for. Now you can relax, unwind and enjoy your summer vacation.
Sahel
Caesar Bay Resort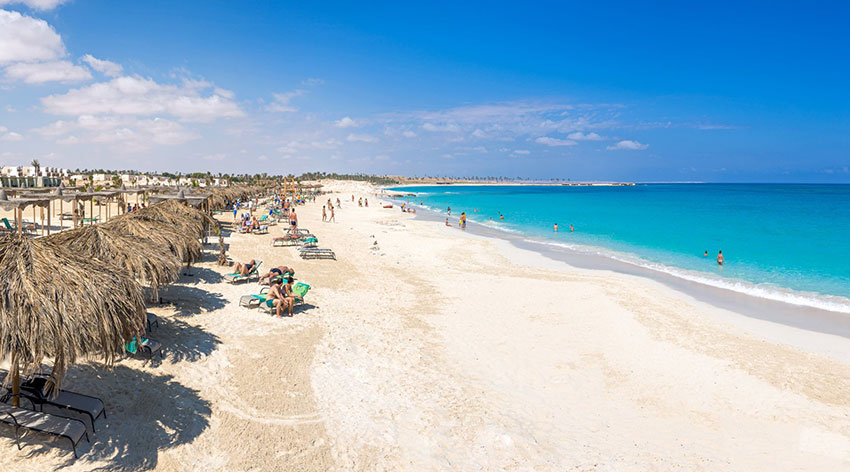 Caesar Bay is located between Mountain View and Mena 5 along the cost of Mediterranean, and has a mesmerizing beach with a unique view of an island. It offers a magnificent seascape and a beach in addition to the privileges of luxury and comfort. You can enjoy a relaxing vacation or just relax by the beach as the Resort offers different opportunities for daily activities including five swimming pools, beach volley court and other activities that will definitely make your summer better.
www.caesarbay.com
Tel.: 010 6322 7122
Al Alamein Hotel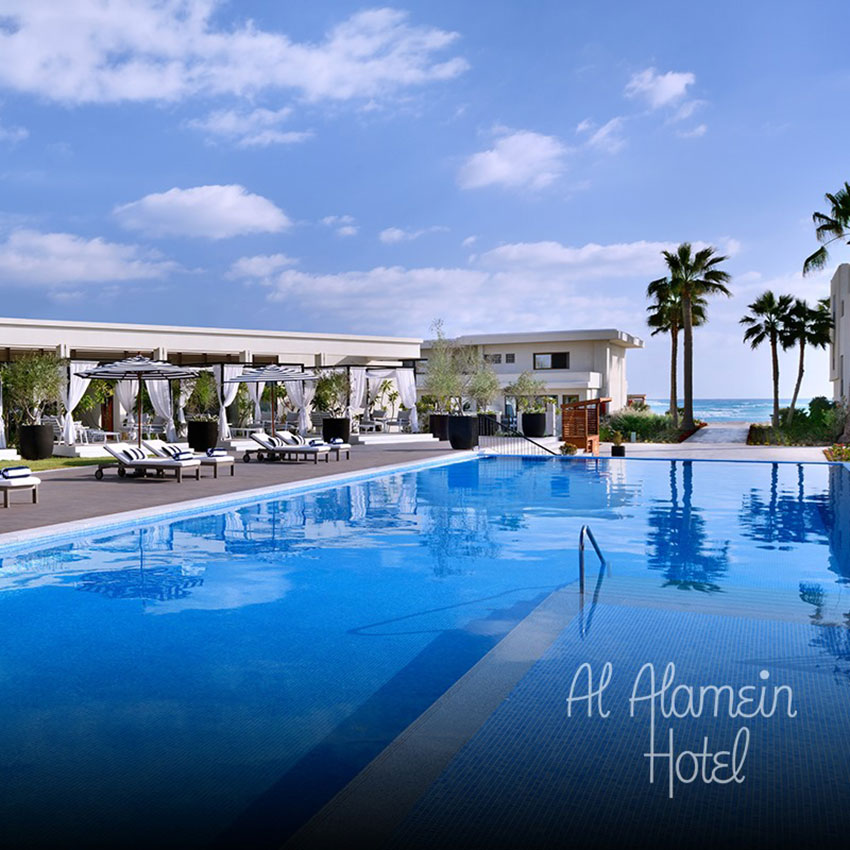 With stunning white sandy beaches, crystal clear seawater and beautiful weather, it's easy to see why this area is considered one of the North Coast's most beautiful locations. The luxurious hotel rooms and villas offer panoramic views of the bay and provide easy access to the beach. The nearby Al-Alamein battlefield and museum offer an interesting trip back to the past to relive another era of history.
www.alalameinhotel.com/en/
Tel.: 046 4680140
Rixos Alamein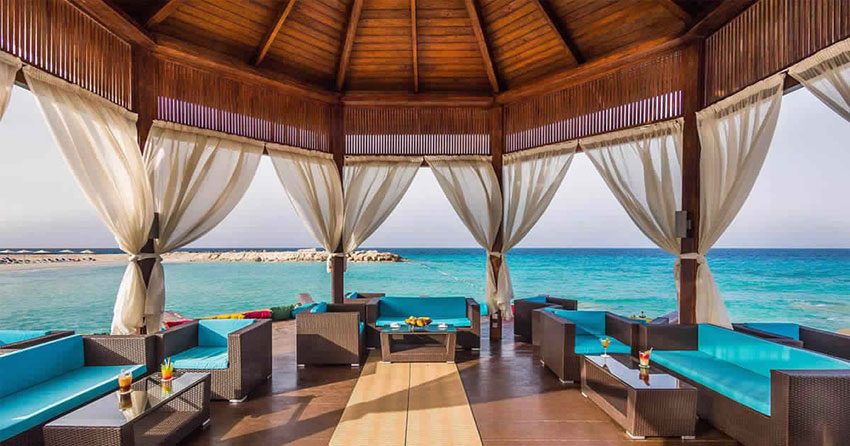 Surrounded by turquoise water and lined with pristine white sand, this beautiful resort is located in the up and coming destination of Al Alamein. You will enjoy this unique paradise and swim in the most tranquil waters. Rixos Alamein offers their guests a comfortable luxurious stay. You can enjoy diverse activities like darts, billiards, beach volleyball, snorkeling, aerobic, go karting and tennis. Their exclusive Rixy Kids Club is great for the little ones looking to have fun, face painting, play areas, game rooms and so much more.
www.alamein.rixos.com/
Tel.: 011 00000 255 /
20 (46) 419 00
Alex
Sheraton Montazah Hotel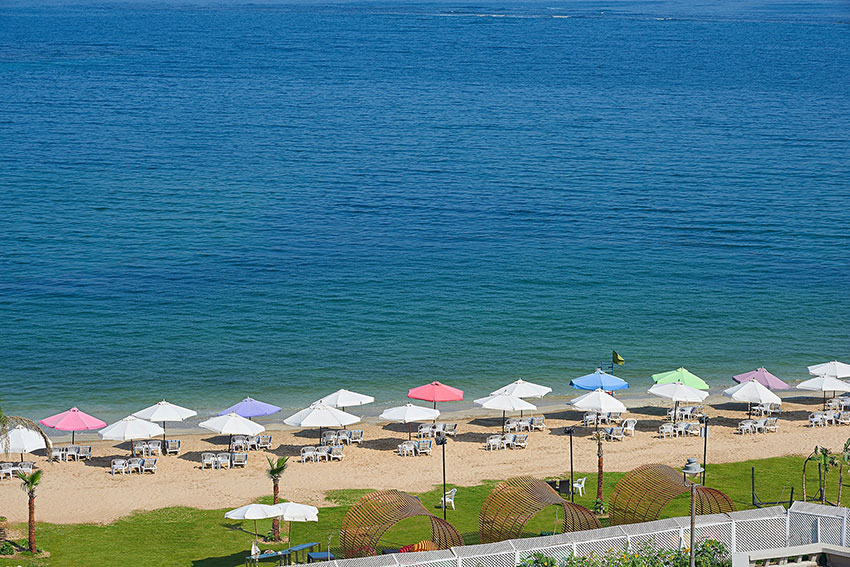 Situated on a special location by the sea side, Sheraton Montazah Hotel has a panoramic sea view and is overlooking the spacious Montazah gardens. It offers easy connection to Alexandria community and historical places. Hotel guests and families can relax and enjoy the private sandy beach while sipping a drink, having a snack or just lying under the warm sun.
www.marriott.com/ALYSI
Tel.: 03 5481220
Steigenberger Cecil Alexandria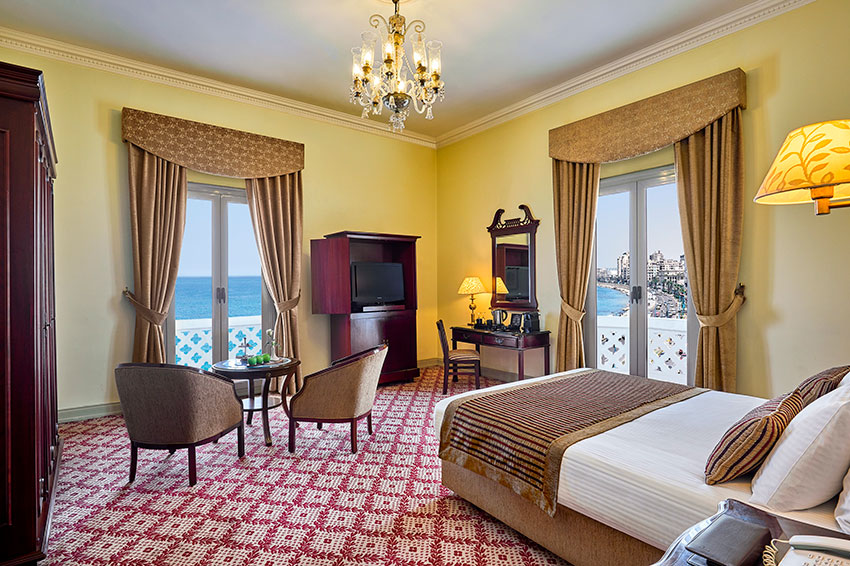 Steigenberger Cecil Hotel in Alexandria is known for its superb location directly facing the sea and two of Alexandria's main attractions: The Old Eastern Harbour and the Qaitbay Citadel. It unveils classic and elegant architecture, manifested in their stylish Le Jardin restaurant, cozy Monty bar and the unique Caesar's Palace Nightclub playing a range of international music.
www.Alexandria.steigenberger.com
Tel.: 03 4877173
Mediterranean Azur Hotel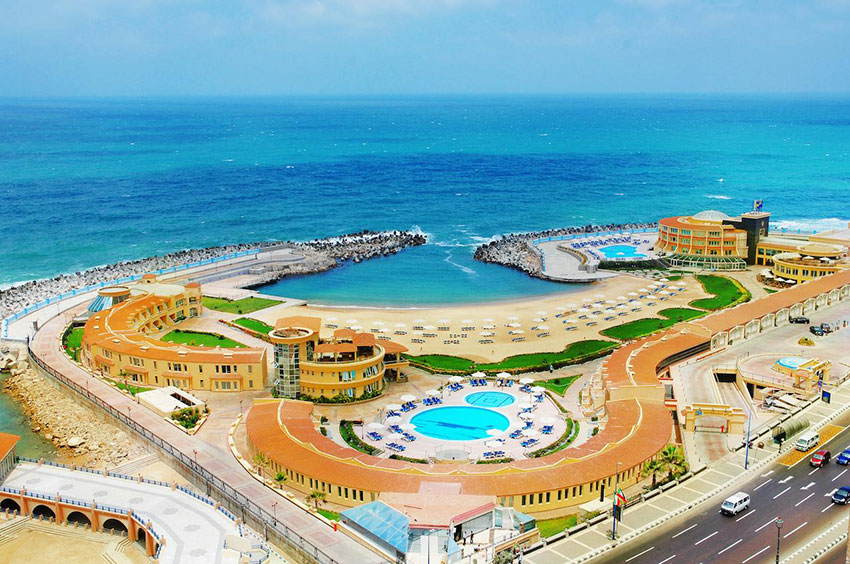 Mediterranean Azur Hotel is a unique property in the heart of Alexandria, combining a stellar seafront location and secluded private beach. Sit back and relax in your private balcony or terrace and breathe in the fresh Mediterranean Sea air; it's just seconds away from your room. Just step into their Mediterranean restaurant and savor the a la carte international menu with a spectacular sea view.
www.azur.travel
Tel.: 20 03 522 6001