While we were taking a glimpse into the universe of creative women, we spoke to Mayar Badie – an engineer with a passion for fashion.
She grew up playing dress up and designing dresses for her Barbie dolls. Mayar Badie spoke to us about her life as a stylist, how she reached her goals and how she faces any obstacles that come her way.
Introduce us to Mayar Badie, the personal style consultant and the person…
Mayar – Mum to little Kanzy; I'm Egyptian by birth and currently living in the UK. I am an Electronics Engineering and MBA graduate from The AUC in Egypt. I have a very healthy appetite and obsession with all things related to fashion; be it styling, designing, fashion history, etc. And hence, when the time was right, I switched from my ten-year engineering corporate career to my fashion styling world.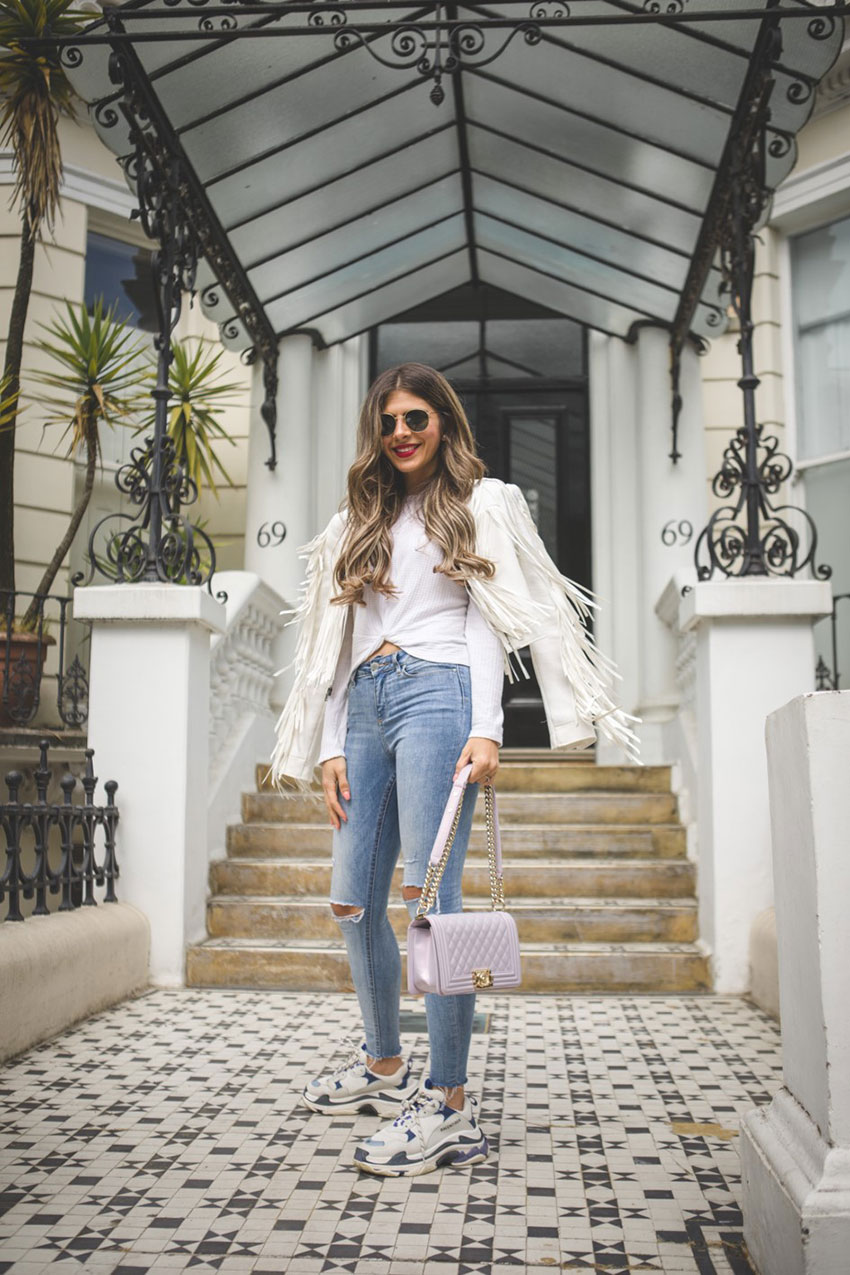 Tell us about your career as a style consultant. How did you get started??
I'll try to make a long story short and not so boring. I worked for nearly ten years in a big multinational company in the field of manufacturing operations. I always knew where my true passion was, but I never had the guts to take this leap of faith and leave the security net of the stable corporate job.
That was until I had my daughter. The urge to spend every minute with her – especially in her first years – and the need for a more flexible life gave me the push I needed to literally carve out a career for myself. I studied fashion styling, put myself out there on social media and worked on establishing my credibility and skills as a fashion consultant through social media platforms. Expanding my network helped my clientele base for both style consulting and personal styling workshops.
How does your attention to details make a positive impact on a client's image??
You said it; attention to details is a key skill for any style consultant. Not only details like the quality of fabrics, buttons, zippers and stitching, but also those of a client's personality and the attributes that define it. Each client is unique with their energy, character and lifestyle, and they all need to be taken into consideration when styling them.
What do you like the most about your profession???
That it has a direct impact on the client's confidence. Whether we admit it or not, how we feel about the way we look instantly impacts how we feel about ourselves. Seeing someone's face and energy change as they look in the mirror just because they're happy with how they look, has such a special feeling.
What is the hardest thing about your profession?
It's not about this specific profession, but rather the challenges every self-employed person goes through. You're constantly working to grow, seek or create the right opportunities and develop yourself because no one else will do it for you. It's a daily hustle!
What is your proudest achievement?
I'm a person who celebrates and takes pride in little wins. One of my proudest moments was at the end of my first personal styling workshop in Cairo. I had planned for one workshop in Cairo and was fortunate enough to have ended up with two sold out sessions. As I was packing to go home, the thought of how around 150 women had invested their time and money to come and hear me talk, then went home feeling it was worth it, had filled me with so much gratitude.
In your opinion, do people need a styling consultant as much as celebrities?
We have always associated stylists with celebrities, but don't we all get up in the morning and get dressed? Our appearance is a powerful tool; it lets the world (or a bunch of people in a meeting room or an interviewer for a new job) know a lot about who you are without even talking. We better use it wisely. Besides, as I mentioned earlier, we feel a lot more confident when we know we look our best.
How did you manage a situation where a client didn't agree with your choices?
I never force my opinion on a client. The whole point is to help them work on their confidence through appearance. So, if they are happy with something, even if it's against the styling 'rules,' that's alright.
What would be happiest moment for someone working in your field?
For me, it's the personal acknowledgement of how you were able to help someone, whether as they were moving away from a tough time in their life or throughout a happy phase.
What's a career objective you want to achieve?
A career objective and something I pray for is to always be genuine and true to myself as I achieve my goals.
Can you give our readers an advice to be more stylish?
When in doubt, a crisp white shirt, your most flattering pair of jeans, a bold lip and a big pair of sunglasses. That's all you need.