Karim Kassem is an aspiring young and talented actor who achieved a cinematic breakthrough in his first movie 'Awkat Faragh' in 2006.
Kassem discovered his passion for acting at a very young age and chose to follow his dreams and though his perseverance reached his goals of becoming an actor. Insight Magazine had the chance to chat with the handsome star who spoke to us about his recent projects and his future plans.
You graduated from the AUC, Theater Department, did that give you a kick start for your career?
Actually, my career led me to study theatre. At first, I was studying engineering and then I starred in my first movie, which gave me the push to switch my degree to theatre, it was then when I decided to go all in.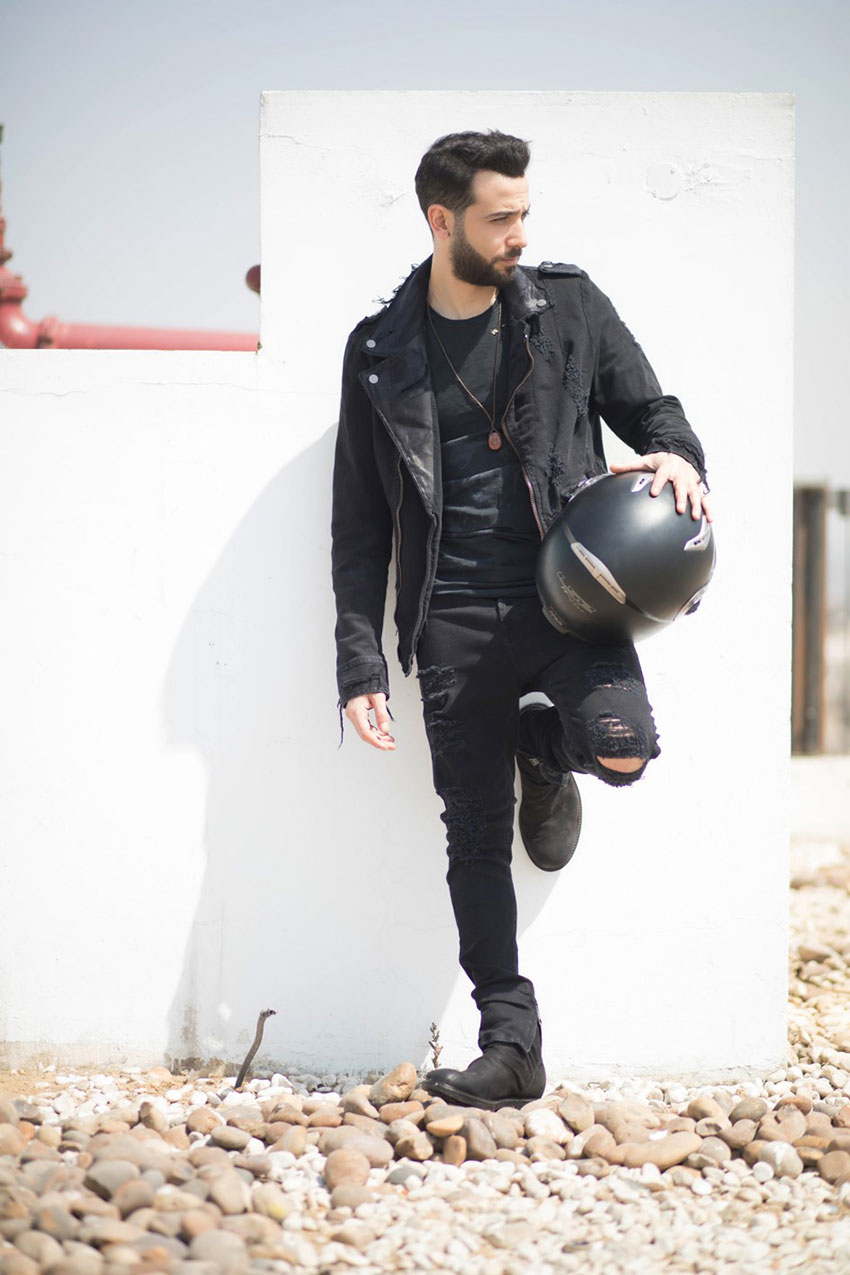 Your first cinema experience was your role in 'Awkat Faragh,' how would you describe this experience?
It was a dream come true. I was very excited to take part in a movie such as 'Awkat Faragh.' I felt very close to the characters in the movie because it was telling the story of the first years of college for students in Egypt.
Your first debut movie, 'Bel Alwan El Tabeaya,' achieved great success, weren't you afraid of such an experience?
Of course, I was afraid of such an experience, but then again, I always had a dream of working with Osama Fawzy, who is one of my favorite directors. It was a very fulfilling experience for me and I worked with a group of very talented actors in this movie, so it was one of the most memorable experiences.
You portrayed the role of a drug addict in the TV series 'El Kaboos,' how did you prepare for this role?
I called a friend of mine who had a heroin addiction problem and I asked him how to tackle this role. I asked him about drug withdrawal symptoms and how it felt. He compared it to completely cutting sugar from my diet, saying it will drive me nuts -and it did. Whenever I had a tough or intense scene, I would stop myself from consuming sugar two to three days before the scene and this was really difficult for the people living with me.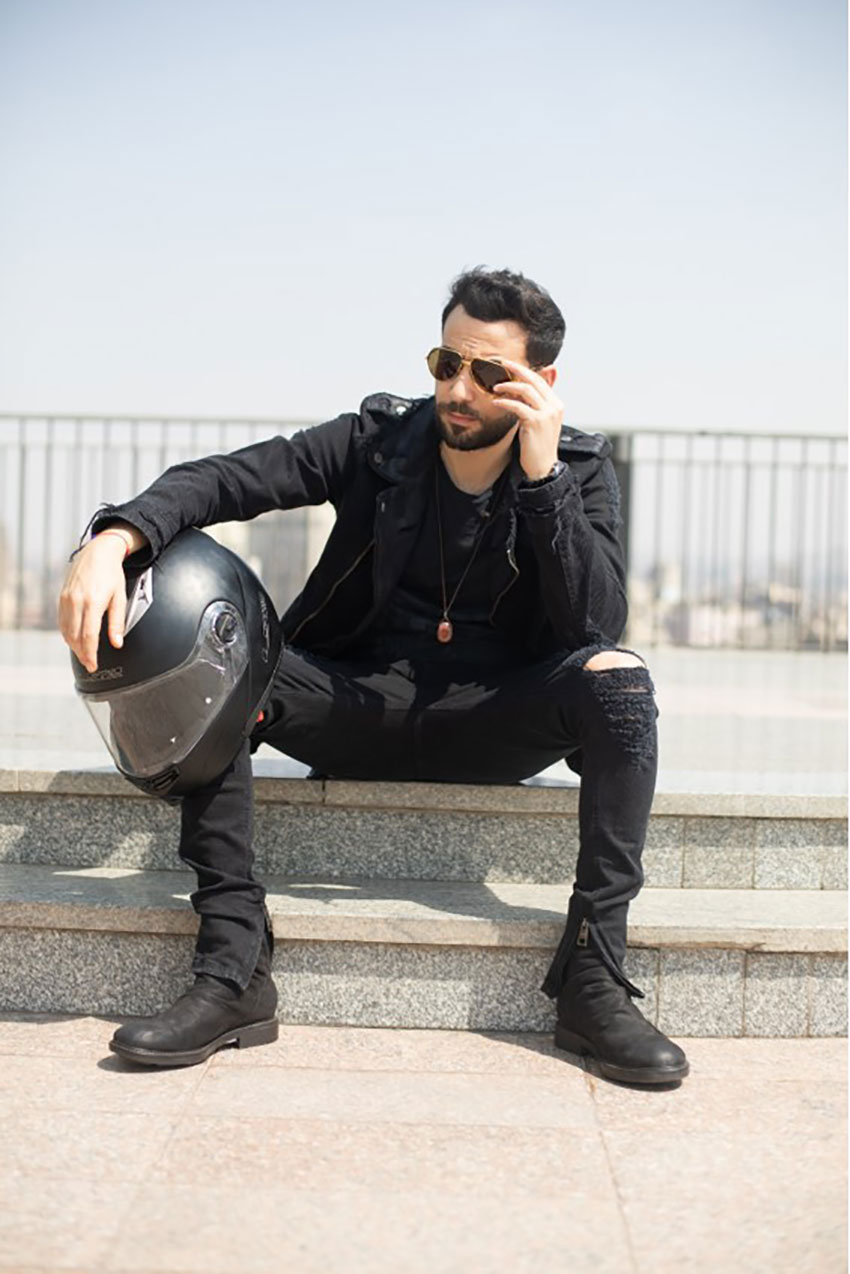 As you play again the character of Ramadan in 'Welad Rezk 2,' how did you expect its success?
I don't like to expect anything. A lot of people are waiting and anticipating the movie which is, in my opinion, something very exciting. However, whether or not the movie is going to do well in the box office is something I don't really like to think about, I just like to think about my work and focus on doing the best I can.
How was your experience working with the great director Tarek El Erian?
I feel really lucky and privileged to have had the chance to work with him, not only once, but twice. He is a wonderful human being and an amazing director who listens to us as actors and hears our opinion regarding the movie and our roles. He is a visionary, experienced director and also very down-to-earth and a team player. We, as actors, feel very comfortable working with him.
You worked with Karim Abdelaziz in the TV series 'El Horob,' how were you chosen to play the role?
I was chosen by the director Mohamed Ali. Working with Karim Abdel Aziz, and especially playing the role of his brother was a dream come true. I feel very lucky to have worked with him.
Which of the roles that you performed is the closest to your heart?
They are all close to my heart, but if I had to choose, I would choose the roles I played in 'Awkat Faragh,' 'Bel Alwan El Tabeaya' and 'Exterior night.'
Who is your biggest inspiration as an actor?
There are a lot, but mainly I would say Daniel Day-Lewis. His roles are unique and remarkable and I think they will live forever. I also love Denzel Washington.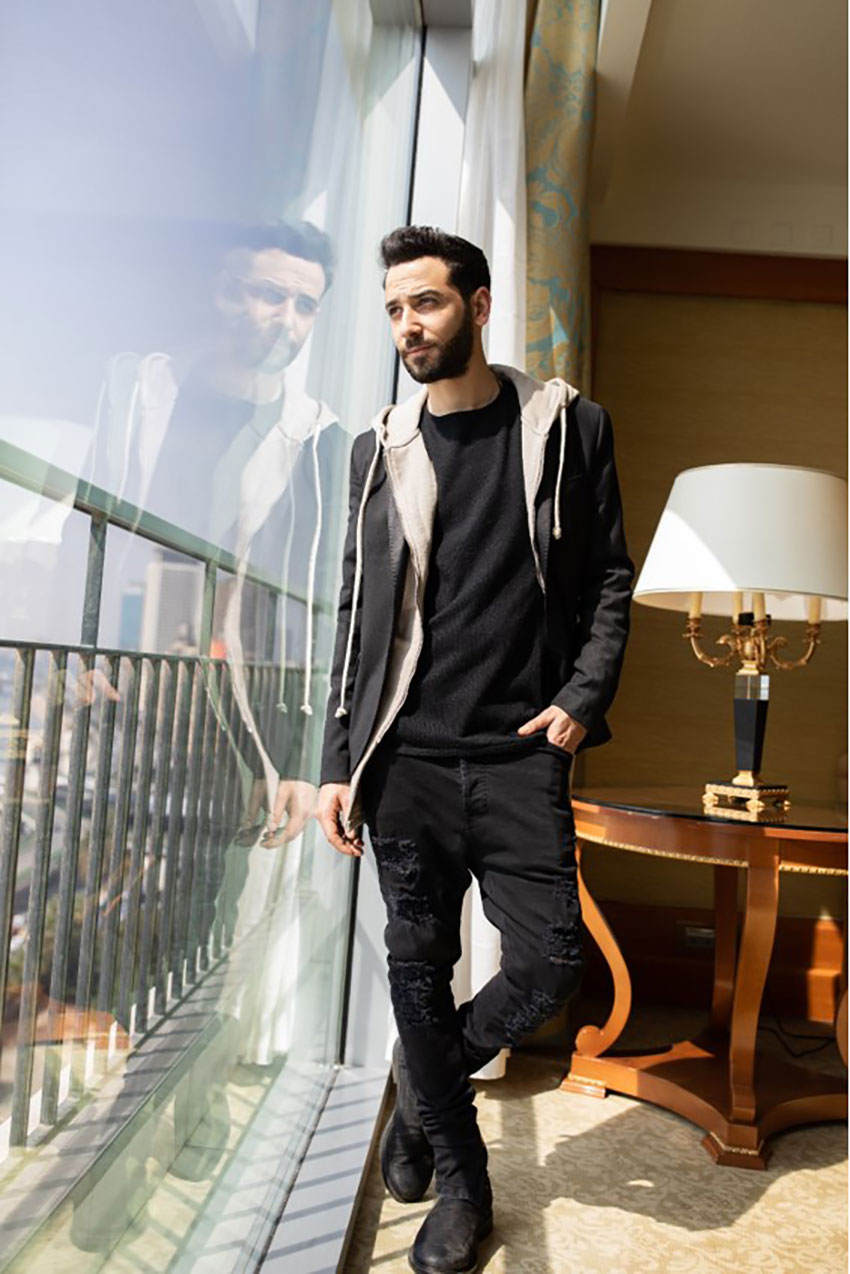 There are a lot of new young actors nowadays, what makes you stand out from the crowd?
I try to be truthful and relate to the roles I play, so that people see themselves in whatever character I play. I try to bring truthfulness to my work. I also believe that I will always have to develop and train. I make sure to take acting workshops on a yearly basis. Being an actor can be compared to being an athlete – you always need to train to build yourself to become better and stronger.
What is the difference between you as an actor in 'Awkat Faragh' and today in 'Welad Rezk?'
Well, I'm always challenged to work on a new character and I still feel it's a new and exciting endeavour every time I'm starting a new project. I developed as an actor and as a human being and I am more in control of the craft which makes me feel more comfortable in what I do. But on the other hand, there is this constant feeling that there is a lot to learn and more to be done!
Can you tell us anything exclusive about 'Welad Rezk 2?'
People will get to see the development of all four characters and get to understand more about them and where they are now in life.
How did you achieve to get the lead role in the movie 'Sawah' and being featured on the cover of international magazines?
I did the casting in Cairo with director Adolf El Assal and we instantly clicked in the audition. But, I was still asked to tape and send a few scenes. He really liked them at first, but he still asked me to tape them again after giving me some comments. I was very confused at first and felt I wasn't good enough, but I still taped them and tried to do my best! I later found out when we talked on set, he had decided to take me from the first tapes I sent, but he wanted to see how much I was willing to work to get the part. As for the magazine covers, it was a nice surprise which I did not expect.
As an ambassador for VeryNile, do you think you can make a difference?
The VeryNile campaign gathers people from different ages and backgrounds to clean the Nile from all kinds of plastic waste and I was very happy and proud to see people doing something about this big problem, a problem that I think about on a daily basis! I try to reduce my consumption of plastic. Spreading awareness is the first step against this problem, but much more need to be done! I hope to more actively work on campaigns like these and spread this awareness, especially to my younger fans, because we only have one planet and we are responsible for it!