Layal Abboud has been all over our screens the past year looking as gorgeous and talented as ever. In an exclusive chat with us here at Insight, she dishes on how her life is feeling after her widespread success. With much more surprises to hold, her promising path as a singer is enlightened with many more hits to come. The Lebanese pop starlet graces our cover and shares her musical and fashion tips.
Since Ali is a great musician, it's like putting together two bombs together that form a powerhouse song as a result. I'm optimistic about the work I do and it has a lot to do with my strong self-esteem; I believe that anything that comes from the heart is real. 
I always admire and love listening to Sabah and wish to become as great as her someday. I crave to create fun and impactful music that makes people want to smile and dance similar to the many female icons that came before me.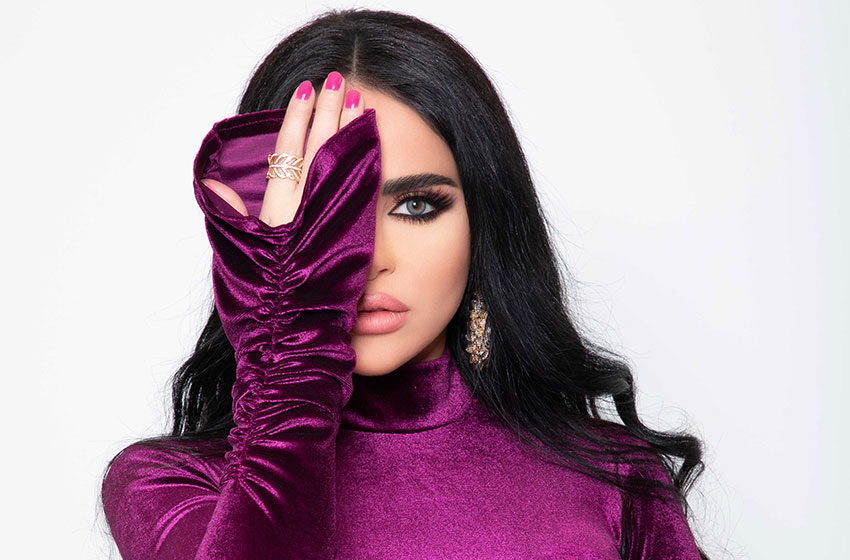 Perform: 7ader Ya Mister, I look at my fans while I'm singing it and see the smile and joy on their faces, it makes me feel very connected to them and I love you my fans!
As mentioned above, the happiness and the joy on my fan's faces, or when I receive messages from them telling me how much they really love me. Fortunately, I don't have a least favorite part because singing means the world to me and I feel lucky and blessed to share my talents every moment I get to do what I love.
It would definitely be the first moment my father saw me on TV. We watched the concert together and he burst out tears of joy, telling me how proud he is. That moment meant the entire world to me, meaning that everything I have worked hard for had finally been worth it.
I'm constantly preparing for new ideas and holding a lot of surprises for the future. I cant' announce any plans yet that haven't been set in stone but I promise you'll be surprised once you see what I've got in store.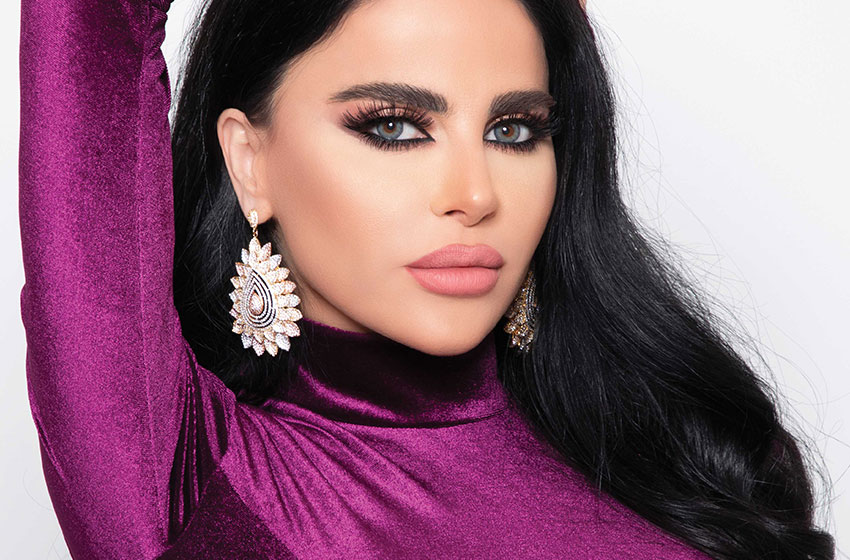 We all are, aren't we?
Yes, the famous and absolutely fascinating designer "Akel Fakih." 
However, I am not shy to throw in my own ideas because I love fashion. Most of the clothes I wear I wear for comfort while also trying to make a fashion statement and be my most glamorous self. 
It would be my country of birth, the beautiful Lebanon. Due to the nature of my job, I tend to be homesick for most of the time, but on the bright side, I get to explore many fascinating parts of the world and meet all sorts of wonderful people, and for that I'm very grateful. However, I would love to spend more time at home.
In my opinion, I don't believe it's missing anything. 
The industry has great artists but we miss the ones we lost throughout the years. The Arabic music industry is rapidly changing and expanding, with many talented people come and go but the ones that remain prominent in the industry are the ones with most impact, and I hope I am one of them. 
Surprise surprise! As I am full of them.
Always remember that giving up is not an option, no matter what. Keep fighting and striving to achieve what you want because those who are willing to wait will always win.
 Shallow by Lady Gaga & Bradley Cooper. I am really inspired about 
Her artistic way of expressing her
feelings, such an amazing woman.
Gone with the wind is one of the love stories I adore the most. 
It all depends on my mood and of course, the occasion. 
Staying natural is a winner to me, but the kind of work I do forces us to wear makeup and sometimes, a lot of it.