Rania Youssef was the talk of everyone in Cairo and internationally as well  after she wore a beautiful but rather revealing dress to the Cairo International Film Festival and faced threats of being sued for it. Insight met the beautiful 45 year old actress to discuss the ordeal and how she dealt with it as well as her future plans and how she handles being a mother of two girls and the work and social media frenzy around her these days.
Did you expect the huge success of "Ka'eno embareh" TV series?
Yes, from the beginning of reading the episodes I predicted the great success of the series. The suspense and the catchy ending of each episode encouraged people to watch more and more.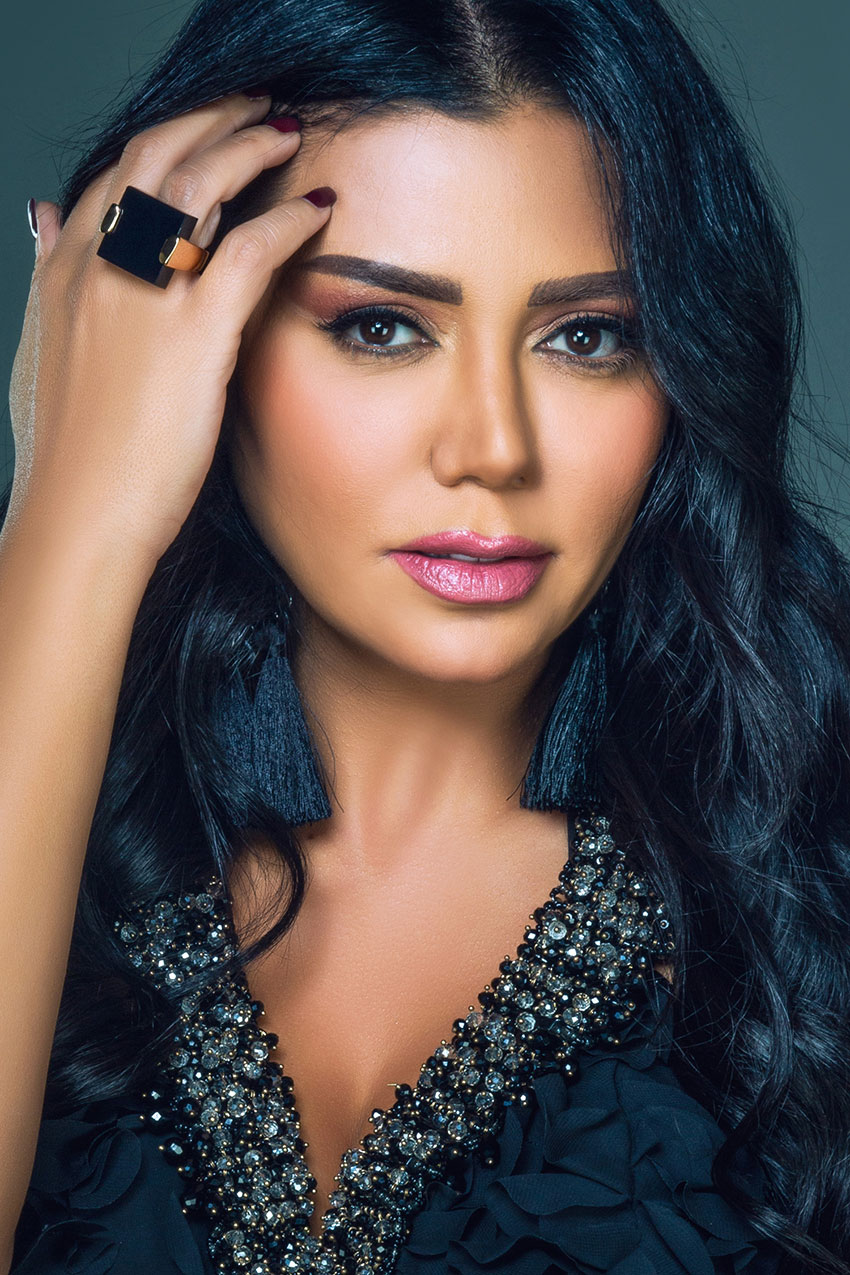 Will we see you in Ramadan 2019 or any upcoming projects?
I have two scenarios now to read for Ramadan and one non-Ramadan but I am not sure of anything yet because nothing is finalised or signed with the production companies yet.
Of all the actors you have worked with, which one do you prefer?
Not a specific one, I like working with Khaled El Sawy, El Sakka, Hany Salama, and Dhafer L'Abidine. They are all great actors.
How did you feel after the attack you were subjected to because of your dress at the CIFF (Cairo International Film Festival)?
The dress appeared more revealing on camera than I expected it to be because of the lighting and the lining… It's also a very heavy dress and the embroidery work made it very difficulty to realise that the lining was raised too high.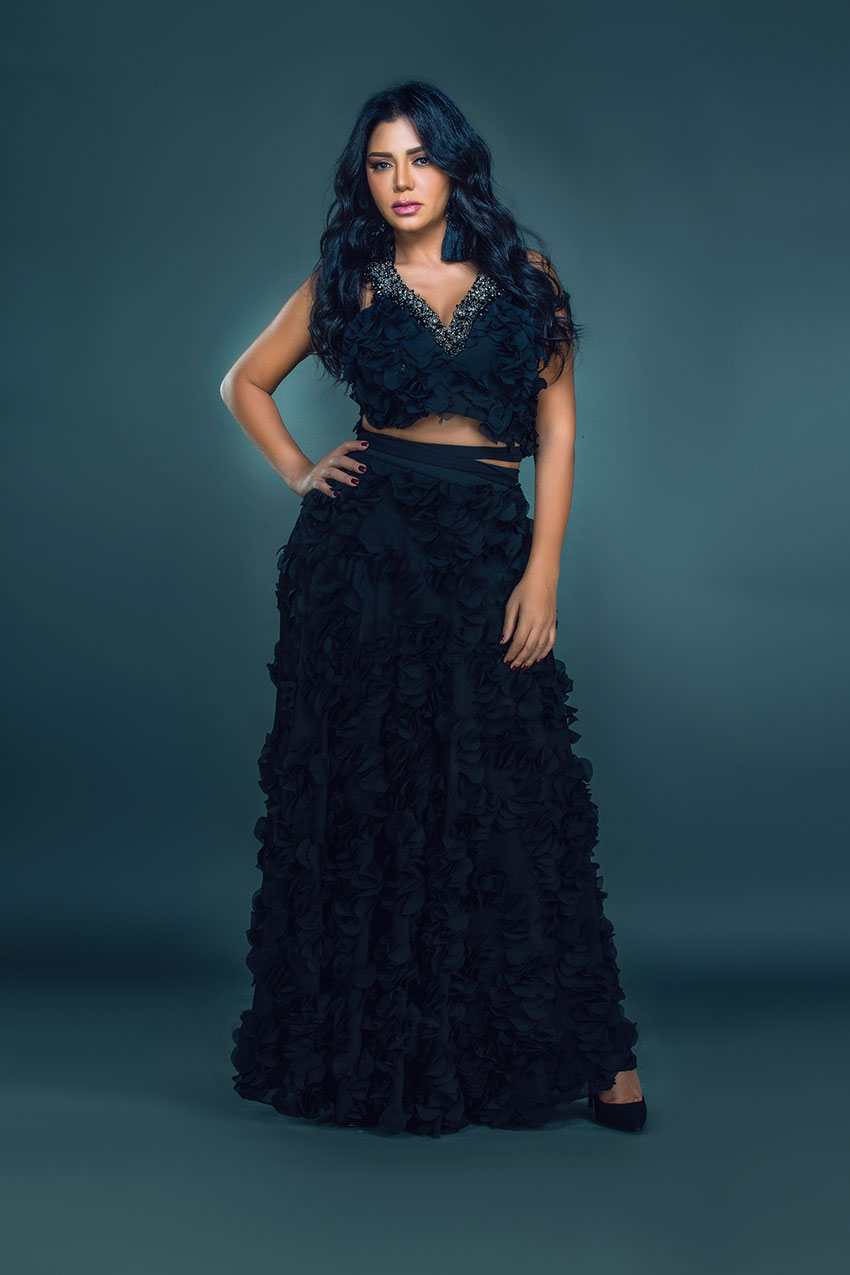 Do you regret wearing it?
I regret the fuss that was caused by wearing it. This is not a good thing for any actor with a good reputation in the field. I also have two daughters who would get affected with the negative publicity. I will certainly pay more attention to such a thing in the future.
Do you have a stylist?
Yes, but I chose the CIFF dress on my own.
What is your golden rule to manage the stress that you face for being a celebrity?
I just keep silent.
How do you deal with being alone after the end of your love story with businessman Tarek Azab?
It has been seven months since we got divorced and I actually discovered that the idea of marriage and I are not a successful thing! We seem to be on bad terms.
Will you marry again?
No, never. I think I don't have enough luck in marriage… I have become phobic.
How do you see your role as a single mother?
Actually being a single mother is much better than being with someone. I have more time for them, no hassle or stress, just looking after the girls with extra time for me and my friends.
Does anyone of your girls have artistic potentials?
Yes, Nancy the youngest. She always talks about being an actress, she dreams of becoming a superstar and I can see that she has the potential to become a star one day. She is very talented.
Would you give up your career just to look after your girls?
No, impossible! My work is my life. If one month passes without work, I get depressed. I started this career 27 years ago and I love it. Work is a habit that I can't change.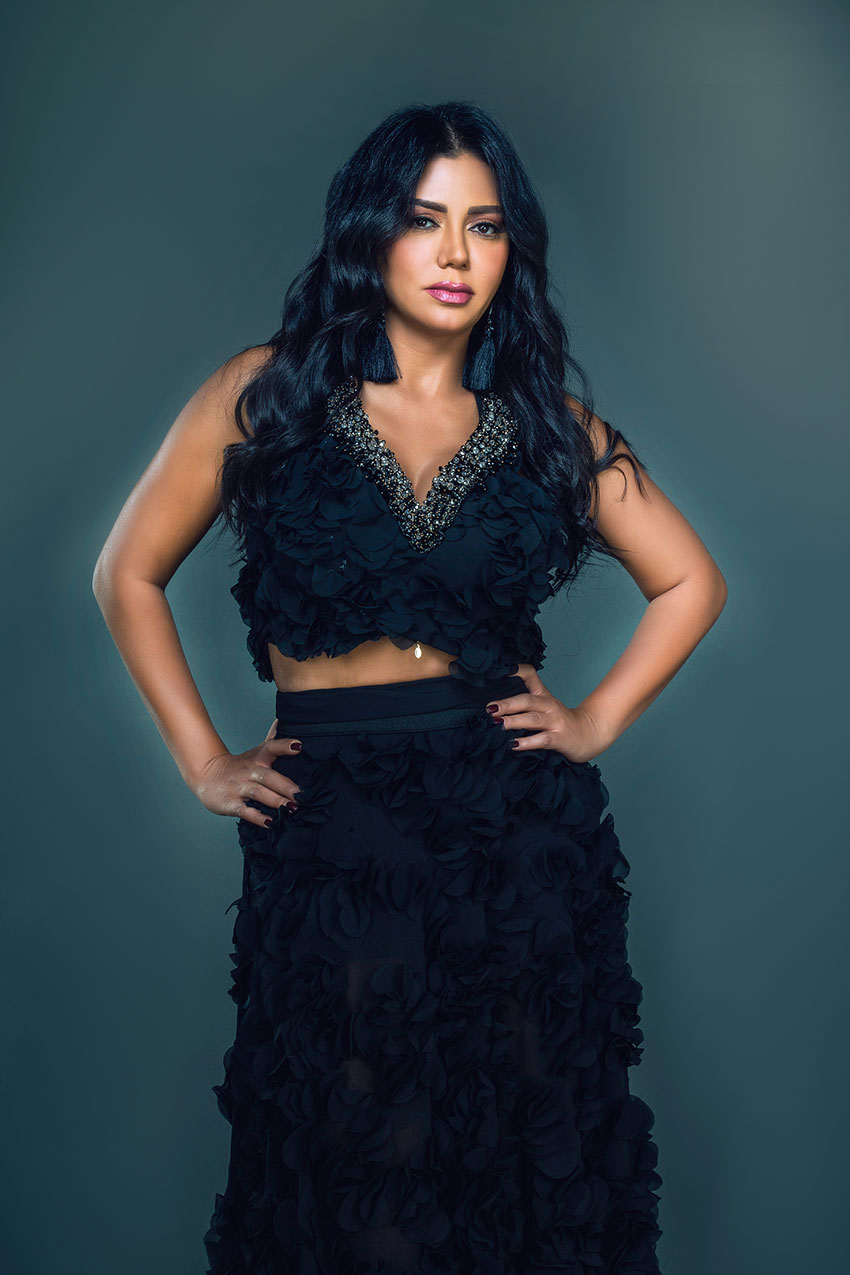 What is the best project you have ever worked on?
A lot and a lot! I have a very good CV, "EL Sabaa wasaya", "Ka'eno Embareh", "Ahl Cairo", "Harb El gwasees", "Moga Hara", "Sarkhet Namla" and also "Afrah El obba" was one of the best locations.
As for cinema "Zahaimar" with the star Adel Emam contributed significantly to my success and took me to another place in cinema.
What do you like the most about yourself?
I always have good intentions towards people no matter how bad they are, I always seek justifications and find excuses for others.
In your opinion, What is the most attractive feature in any woman?
Her character of course! There are very beautiful women but with very tough personalities and other women who are not obviously beautiful but with personalities that makes you want to spend hours talking to them. Beauty is a relative thing that people can have different opinions about unlike character.
Who do you think is the most beautiful actress right now?
Menna Shalaby, Hend Sabry has a very beautiful face, and also Mona Zaki is one the most attractive actresses.
Who was your inspiration to become an actress?
Soaad Hosny of course is my number one inspiration, her cuteness and funny spirit always attracted my attention. Also Shadia was an inspiration to me as an actress more than a singer.
You just hit 45, can you tell us the secrets of your beauty?
I play sports regularly, never skip breakfast, drink lots of water, take vitamins, spend a lot of time under the sun, sleep early. In short I care a lot about my health and I don't waste it in a harmful way.
Fun Questions
your daily bag?
Money…
High heels or flats?
Flats of course!
Your celebrity crush?
George Clooney and Ben Affleck.