The Media Maven
After her grand return to MBC Masr, Razan El Moghrabi continues to surprise us with new colours and flavours we're seeing her try for the first time. The iconic celebrity now presents the show 'El Laeeb' (The Athlete), which revolves around sports and entertainment. She's also recently stunned us with yet another villainous performance in 'Rasayel' (Visions), which she talks to us about in more details.  The multi-lingual star talks career, motherhood and visiting her dark places in her handpicked antagonist roles.  
It's such a refreshing aberration to see a woman host a sports show. How did you land your gig with 'The Athlete'?
I wanted to be a pioneer in that area, and I was looking to change my skin. My goal was to go beyond the comfort zone of being one of the most successful TV presenters in terms of show business extravaganza – you know, the big entertainment scene with shows similar to Saturday night Italian programs. The ones where you have a big band performing, dancers, magicians, and more than one artist on screen. I moved from that to a funkier, new chance. I call it a chance because it's not easy for someone to be granted the opportunity to change one's skin. It's a challenge that I try to win every day. 'The Athlete' started this year, it was my move back to MBC. It presents both entertainment and football-related events. You get to see us going to the World Cup, and you get to experience Russia with us from an athletic perspective, where we go to support Arab teams from all around the world. From Egypt and Saudi Arabia all the way to Tunisia and Morocco. It's always amazing to see such a diverse fan base over there.
Have you always been interested in sports?
Definitely. I come from a very sporty family. Living in England is a lot like Egypt in that regard – football has to hit you in the face everyday. It's just everywhere you go. I support Manchester United all the way; and internationally, I support the Italian team. When it comes to living in Egypt, you can't grow up not liking sports. You're fed on sports! I also always like to do an audience comparison between the sports and entertainment scene, and the former definitely takes the heavier weight on the scale. The fan base is humongous compared to its entertainment counterpart. I can sense it everywhere I go, when talking to the porter, or when I go get some coffee – it's just that one thing that affects people's lives on the daily. They're also more of fans than fanatics; they know the importance of sports and don't just root for it blindly. And I'm not just talking sports in Egypt, I'm talking pan-Arab and worldwide.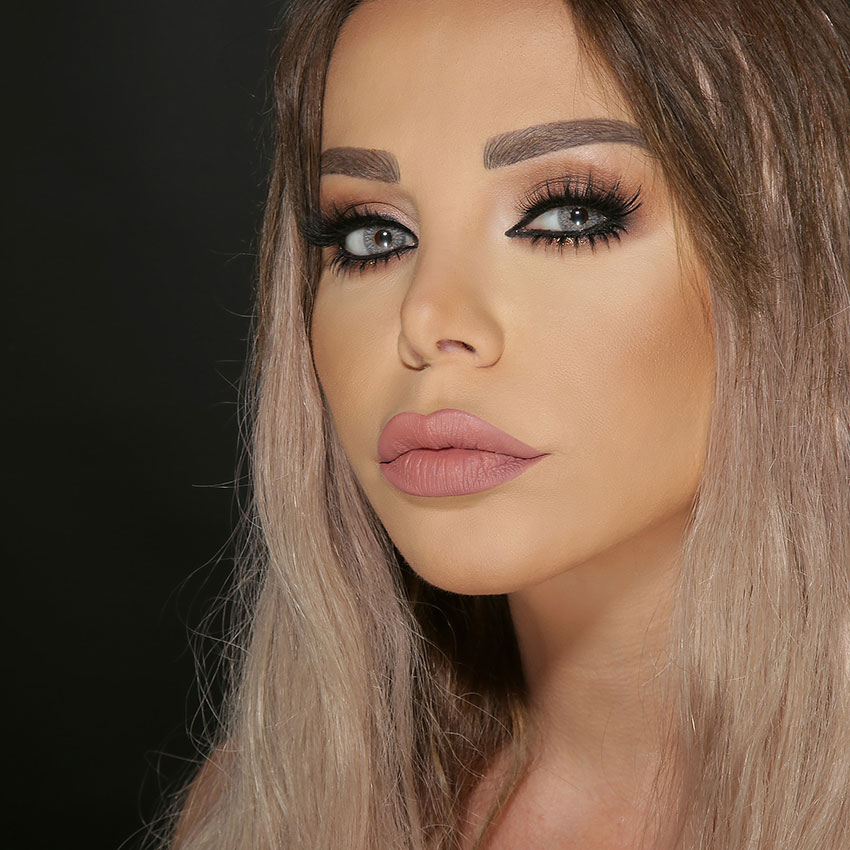 Your performance in 'Visions' was exceptional. What made the role appeal to you?
Thank you for the compliment! What appealed to me was the new experience. I like to step outside the conventional boundaries, and try something out of the box. I realise I have an innocent looking face and body, but when I play it rough in the entertainment scene by taking up a villainous role, it's just exhilarating. The more I do antagonist roles, the more I'm hooked. It's very alleviating, too. It's like going to the gym and boxing the punching bag in front of you with all your might.
We haven't seen you in cinema as much anymore. Why the hiatus?
I love cinema, and I have my eye on comedies right now. I'm just not getting the right scripts or the right roles. My current offers are just not up to my standard, with all due respect of course. So I'm still waiting for well-scripted comedy roles, and I look forward to collaborating with amazing actors and actresses in the future.
You didn't attend this year's El Gouna Film Festival. Why is that?
Unfortunately, I couldn't make it. I got the invitation, and wished them all the best of luck, each and every one of them who participated in organising the festival. I was there last year, but I couldn't make it to the second edition. I was busy travelling between Lebanon and England to get some things done. I missed it – my loss!
Do you ever regret giving up Scoop with Razan to Raya? Do people know it was originally yours?
When I first joined MBC, I presented movies and pop music. I then switched to just music, and that's when Raya took over Scoop. She's a great presenter and I wish her all the best. At some point, she was producing my show. So we worked together, travelled together, and we made amazing memories together. We were like Iron Ladies – you know, girl power! We have covered all the festivals you can think of. From Oscars, Grammies and Emmies, to BAFTA, Nickelodeon and MTV music awards. You name it, we did it. I was presenting these awards and Raya was producing because I couldn't produce it myself back then.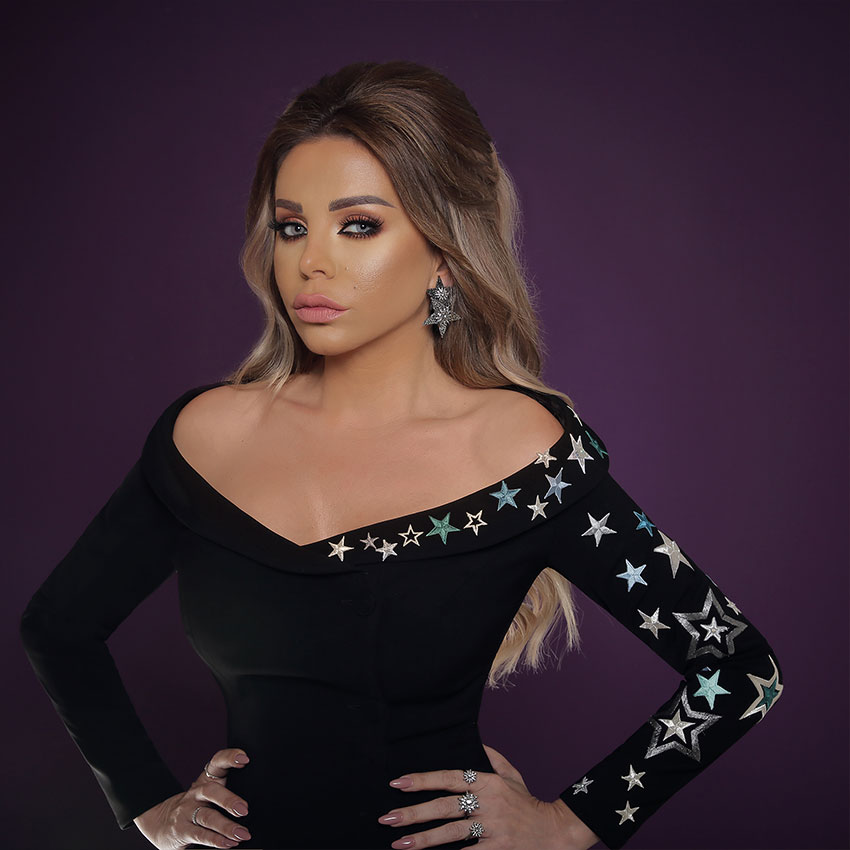 No matter how long your break is from television, you always seem to find the time to be a part of big concerts. What does music mean to you?
I'm happy that I managed to grow a great reputation in presenting and hosting events; from concerts and corporate events, to openings, fashion shows, car exhibitions, real estate and god knows what else. I love to be a part of something outside my usual scope. It's a refreshing thing to do out of your daily bread routine.
What cinematic/television performances would you say you're most proud of so far and why?
Everything I did, I'm proud of. 'Harb Atalia' (Italia's War) would be my favourite. That role was my start in cinema. I also love 'Hassan Tayara.' Both had a great cast. The whole lineup was amazing with Ahmed Elsaka, Khaled El Nabawi, Khaled El Sawi, Khaled Saleh, Khaled Abol Naga and Nelly Karim. All the directors that I worked with too were brilliant. I don't do that many television roles, but the few ones I handpick are great. I try to pick the best, and I  believe I did with 'Visions.' A few years before, it was 'Hekayet Hayah' (Hayah's Story) with Ghada Abdelrazek. I say hi to all these amazing lead actresses and definitely the directors Mohamed Sami and Ibrahim Fakhr.
In your concerts, you always astound us by singing in a myriad of languages. How many languages do you speak and how did you come to acquire them?
I'm a very linguistic person. I'm really good at languages. I speak Arabic, English, French, Italian, Swiss German, some Spanish, and some Russian. I have a thing for languages, and I Iove to perform in any language that I come to master.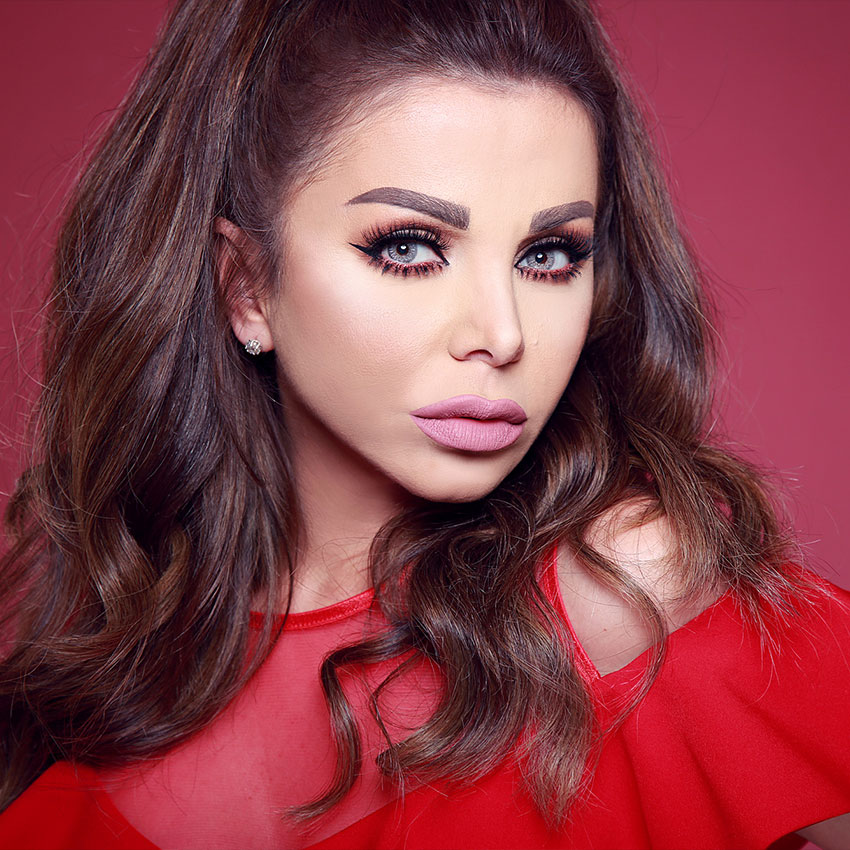 Does having such a multi-faceted career get in the way of being an attentive mother?
I love Ram. He's the best thing that ever happened to me. We haven't yet decided to reveal his beauty, but one day when we're able to get his consent and he says yes, then why not? He will be on social media and meet the press. Motherhood changed everything about my life. It made me focus on the most important pillars in my life, and that's family and work. It made me more determined to succeed, and I feel it's also changed me into this mega super woman. I never settle. I'm very organized, plan ahead, I'm never late and I'm always punctual. I think about what I'll do twenty years from now, and I plan everything ahead of me. I work like a busy bee, and now I'm a queen bee between all the trips, being a mum and a celebrity, and trying to aim high in both worlds. But at the end of the day, my biggest project is Ram.
What has residing in London added to your career?
Everything! Residing in London shapes your life, it puts a frame on it and makes you follow a pattern,  otherwise you'll be lost in time. It works on body and mind. You grow to respect time, and that's something I always stress on. You fall into a system, and if you fall out of it or if you don't respect it, you'll be lost in time. Ram spent three years in London. Now he's in the Middle East to become an Arab and to be proud of our beautiful heritage and language. He's learning the good side of our customs and traditions, and then he'll just pick and mix from here and there. He will have a choice by being a British, Lebanese-Egyptian. So with the mix of genes comes the mix of habits, customs and lifestyle.
You're an icon in the TV presenting field. Any advice for aspiring TV hosts?
Thank you! I think TV presenting starts since you're born with your family, your siblings, your activities and what you study. Even the trips that you go on with your school and the camps you go to count. You just have to know a little bit about everything to succeed in this field, and maybe fake any other part that you don't get. It's also about character. You have to be outspoken and outgoing. But then again, there are many flavours to it. None of us look alike. There are amazing TV presenters, and everyone does it in their own unique way. One thing I cannot do is the hard talk – I'm too nice to do that. When someone comes to my show, I cannot be hard on them or pressure them to say things I know they wouldn't want to. I just can't imagine having a guest and showering them with negativity by bringing up things they've done in the past, or the failures they have gone through. I have respect for women who have the audacity to do that kind of thing, but it's not something that I personally can do. And maybe they can't do what I do! So we give a whole bunch of different fruits to the audience, and they can pick and mix, or have it all. Generally, just be spontaneous and be yourself, there's no other way. Do not let your fears deter you. You need to face your demons, and admit any mistakes you do rather than hide them. In fact, flaunt them. After all, we're human.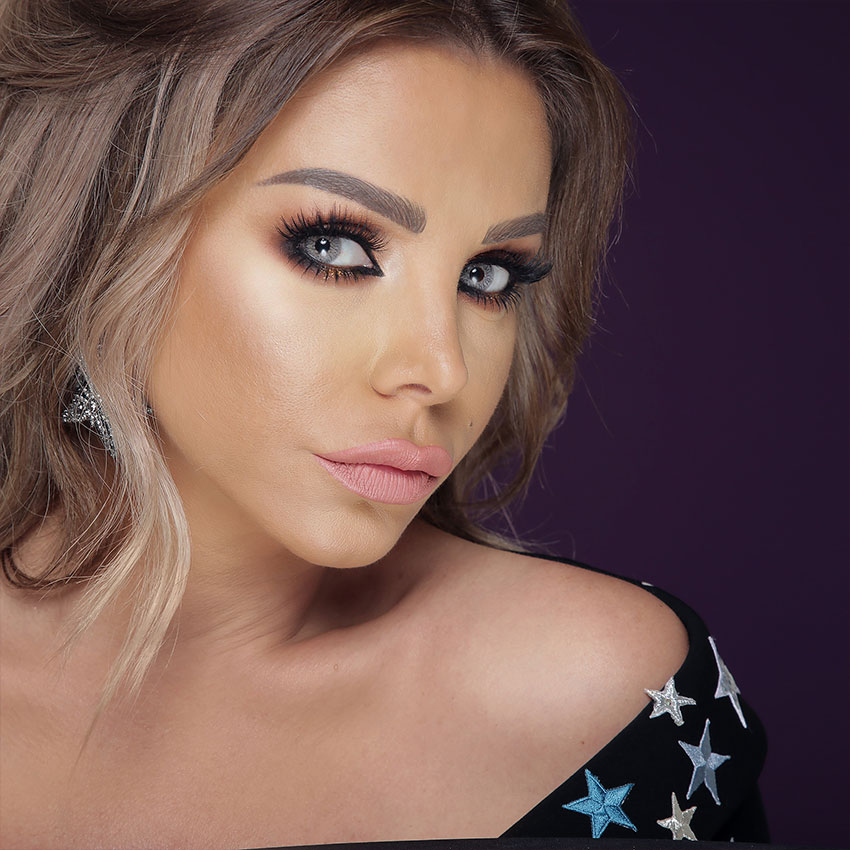 Are any of your shows scripted?
No, I prefer going live. If you give me a script, you'll just lose me and my character. I like to always send a giggle here and there, and try to be cheeky or controversial whenever there's space to do that. I like to play the love and hate game with the press, too. It's always fun.
A word for your fans…
I love my fans and I'm happy that they've been with me for so long. It's amazing to have fans from all over the world. I've been based in London for ten years with MBC, and now I've made my return to MBC in Egypt. So the fan base is different, it's more diverse with all the nationalities and ethnicities you can think of. It's amazing. I just want to thank everyone for being loyal and for their love and I plan to do more. Don't think I'll just settle for what I'm currently presenting. I know I'm now offering too little given the fact that I only have seven days a week and 365 days a year – I need more. I plan to push myself to make singles and get the right roles, right breaks, right chances, and good scripts in cinema and television. Now you can see me four times week on TV, and I hope you like it for now!