The Trailblazing Bombshell
After making the A-List and going on a hit-making streak, Ghada Adel continues taking the lead in both cinema and television. While she recently surprised us with her natural performance as a TV host in Ta3ashabshai (Come Over for a Cuppa), she's packing more surprises with her upcoming role in the film Nadi El Regal El Serri (Secret Men's Club). We caught Ghada Adel lounging on the beach; soft-spoken as she is with an occasional ripping laugh, she let us in on what she's up to these days, gave us some beauty advice, and told us how she manages as a mother and film star.
Let's start by satiating our curiosity. What are you working on right now?  
I have now begun shooting Secret Men's Club, starring Karim Abdel Aziz, myself, Maged El Kedwany, Bayoumi Fouad, and Nesreen Tafesh. It's a lovely light comedy film, and I'm very happy with it because it's been so long since I've worked with Karim, since El Basha Telmeez (The Student Pasha)!
Your experience in Ta3shabshai as a TV host is quite different from your past gigs…
It is, and I think what I most liked about it is something I did not really feel right off the bat, but over time, it just felt like I was hanging out with my friends and colleagues in a homely atmosphere. I was constantly meeting so many talented people, where we could just sing, dance and have fun. I think this was the first time I could actually be myself while working, and without letting my shyness get to me. I'm usually shy when I'm interviewed or on shows, but Ta3ashabshai really helped with that. It taught me to be able to speak out my mind amongst others, and that's what I loved about the experience the most.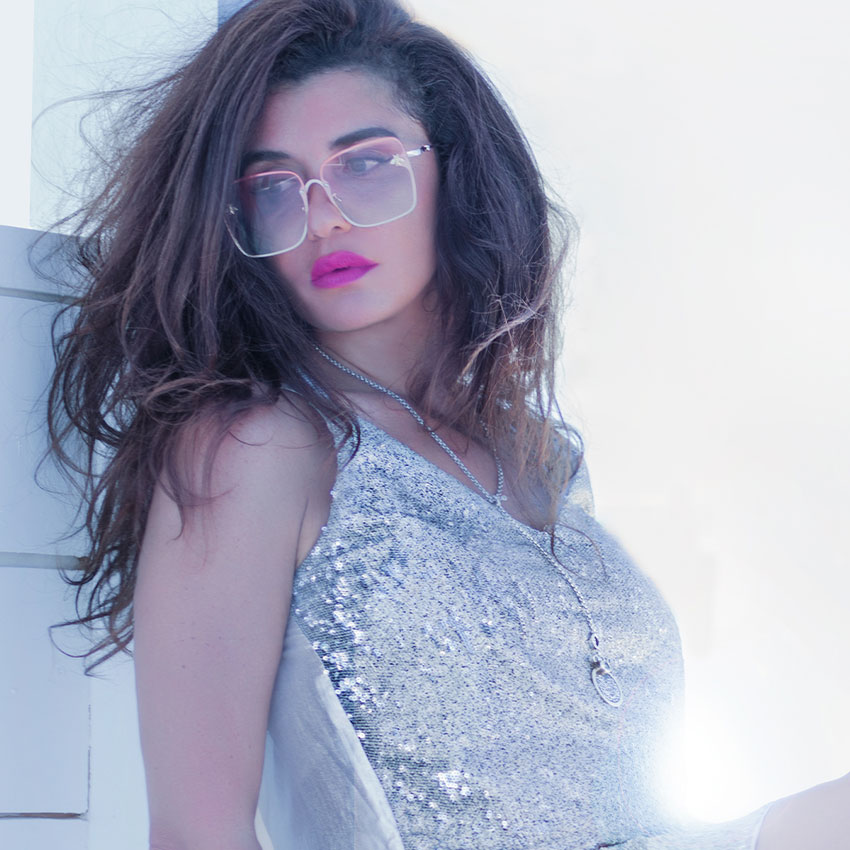 You've starred in comedies, actions, and psychological thrillers and you've recently tried TV hosting. So far, what do you enjoy doing the most?
I enjoy it all! I've never felt that I had a hankering for one genre more than the other, I always just enjoy the variety. Sometimes I go for more serious roles, some of them are complex characters, other ones are comedic or tragic – all of this nuance is what makes my job fun. You get to know different characters, you feel them, you embody them, and you learn from them because they're different from you.
On what basis do you pick your roles?
Any roles interesting enough to instantly have me hooked…ones that are part of a generally strong, intriguing script. If this initial feeling lasts, and the writing is good enough to evoke my emotions to the point that I cannot drop the script or do anything until I finish reading it, that's definitely the kind that makes the top of my list. Other scripts that bore me while I skim them are left unread.
Any roles you regret so far?
I wouldn't phrase it as "regret", but there are some parts I got which I feel I haven't really benefited from, or perhaps needed to be portrayed differently. They're not always a flaw in writing or in the character, sometimes I feel like I just haven't embodied it accurately. Other times the character itself is hollow, so it leaves you with little to work with. But at the end of the day, you learn from your mistakes. So I don't regret anything because I consider that part of the experience.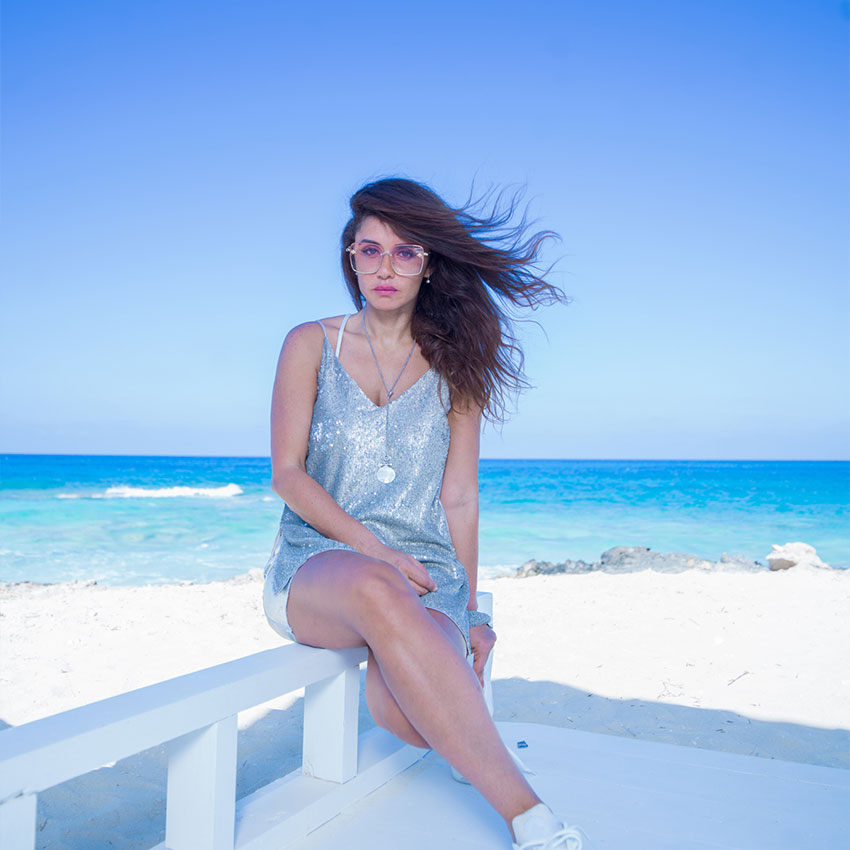 What was the hardest role you took up?
It's not such a clear-cut scale of hardest and easiest, but there are definitely more exhausting roles than others. My role as a lawyer in El Mizan (The Balance) was one of the most draining roles I got. Whereas my role as Nagwa in Fi Shaqet Masr El Gegeeda (In the Heliopolis Flat) did not take nearly as much effort from me, and was a quite simple character. The roles I consider difficult are the ones that get stuck with me. Once I portray them on set, it's difficult to shake them off when I get back home…like they abduct and replace me.
Other than acting, do you have any other interests that you would consider exploring career-wise?
Not really. I have never really seriously thought about anything else. But back in the day before I delved into this field, I was more into music. I loved singing. But right now, just listening to music does it for me. I think if I were to explore another field, I'd look into opening a venue where people can come see professional musicians and DJs perform. So I think wanting to sing was just because my passion in music was so strong, I naturally thought it was what I wanted to do, rather than what I enjoy being around.
How do you respond to rumours and backlashes?
I always just ignore them completely. If the press inquires about a trending rumour, I respond with the truth, but I otherwise don't bother. It's part of your job description to have people write and gossip about you. Whether it's right or wrong never really bothered me, I only correct them if I am directly asked.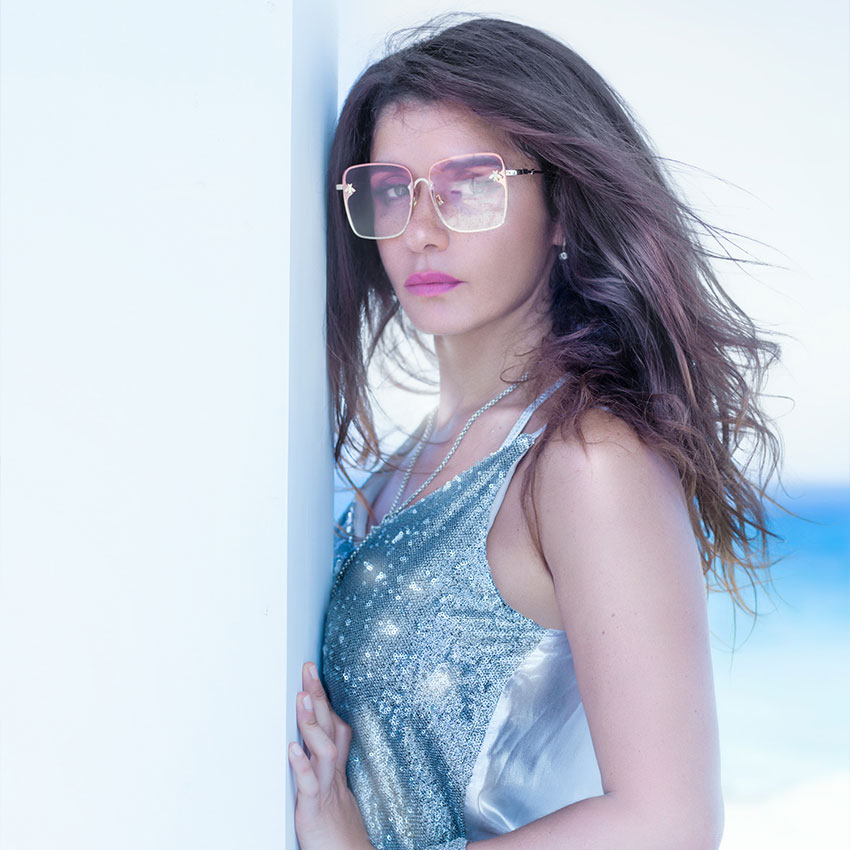 You're always up-to-date with the latest skin care, and you have amazing skin! What's you're current favourite treatment?
You think so!? Thank you! I don't know if I agree with you [laughs]. I'm constantly sun bathing, and sun exposure does cause premature aging, so I'd say my skin is pretty worn out. But lately, I have been taking care of it. You know, when you're young, you never really pay attention to this stuff, and you flout any advice you get. But right now, I'm beginning to take better care of myself. I love anything organic. When I first started out, I was all about commercial products, but I've recently become more into natural remedies or medically organic products.
Any other self-care routines you can tell us about?
Other than facial creams and skin care, I make sure I get enough sleep, eat healthy, stay hydrated, and exercise.
How challenging is it to be a dedicated mother and renowned actress simultaneously? How do you deal with that?
There's definitely always one that gets less attention than the other at some point. Naturally, sometimes my job requires more of my presence, and other times it's my family. But right now, I'm quite satisfied with the balance I'm keeping up with. They're both very important to me. My kids love what I do, so even when I'm sometimes away for too long, they're understanding about it, and it never bothers them. I give my job as much attention as I possibly can, and it gives back.
How important is wardrobe to you in film festivals? Who do you like to wear?
I never really cared about that. When it was time for El Gouna Film Festival, for instance, I just opened my closet and picked a cute dress. It was from Urban Outfitters. For Cairo Film Festival, I wore a dress from a boutique in Greece – wasn't even a commercial brand or anything. Sometimes certain designers do approach you and ask you to wear their designs, and in that case I wear them, but generally I don't care about any of that stuff. I buy what I like, and wear what I want regardless of who made it.
What and when was your first red carpet event? How was it?
I cannot recall when or what it was right now, because the first several events I went to were just as intimidating to me, so they're all lumped together in my memory [laughs]. I spent so long getting the same anxiety every time I was on the red carpet, and it still sometimes gets to me now. But I know I did enjoy them, they were as enjoyable as they were scary.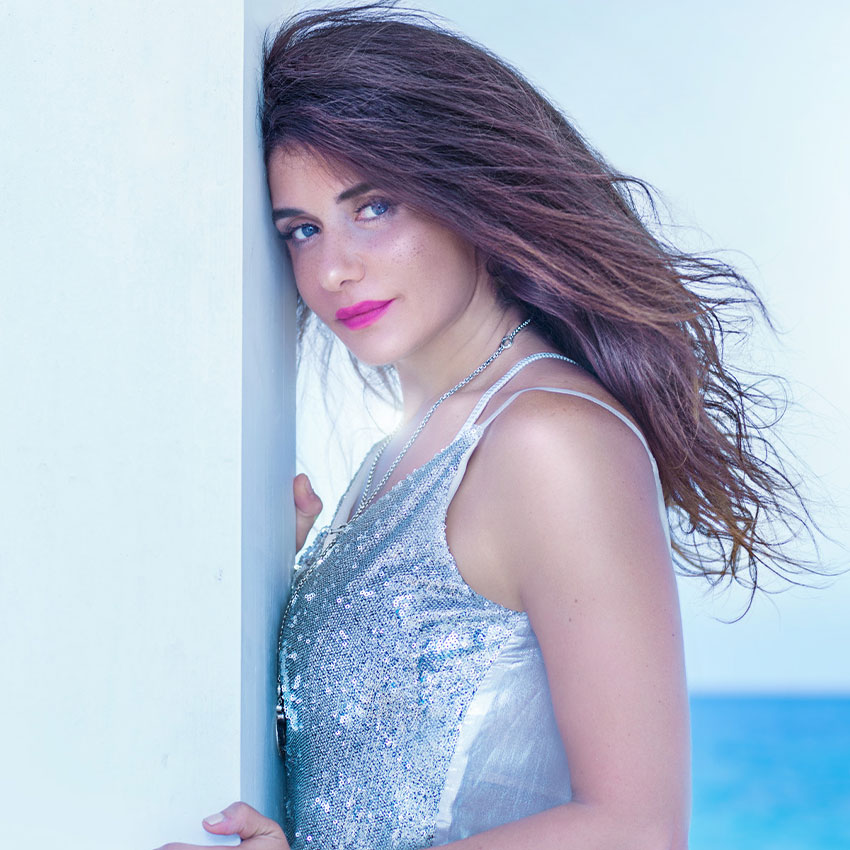 Does it ever get annoying when fans recognise you and ask to take a picture?
No, never. It never annoyed or bored me. I always agree to take a photo with anyone no matter how I feel, or whether I think I look good. There were some instances where I had to turn a couple down because it was at a time when I was exhausted, but I always regret that. I always tell myself that even if I took a photo and I didn't look great, or even if I were tired, your fan doesn't deserve to feel rejected because of that. It happened to me one time when I was young and it really upset me, so I always want to give my all and make sure I don't let anyone walk away from me while disappointed. And overall, it makes me happy! No matter how repetitively it happens, or if they make that request when you're not looking you're best, it's a God-given gift.
What's always in your purse?
My wallet, some lipstick, hand cream,
sunglasses, gum, and honestly
sometimes I take some biscuits with
me just in case [laughs].
Any favourite makeup
brands?
I buy different products from a
variety of brands. I don't like sticking
to a certain brand. For instance, for mascara I like to try different names, sometimes from Dior, Benefit, Chanel, Better Than Sex…and this applies to any other product as well. But I rarely ever go makeup shopping, when I do I like MAC and Make Up Forever.
A word for your fans…
I want to thank them all for their love and support.