Rising Up in Egyptian Drama
It wasn't long since the Moroccan entrepreneur decided to give acting a try that her talents went multi-national. Amina Maghrabi has recently starred in Egyptian drama series for first time last Ramadan, boasting natural performances which didn't go unnoticed in 'Amr Wakea' (Matter of Fact) and 'Nesr Al Saed' (Eagle of Upper Egypt). With her natural Egyptian accent, alongside her compelling method acting skills, we predict it won't be long until we see her in future leading roles with equal or better dramatic strength. Maghrabi talks to (in)sight's Mayar El-Shamy about how it all started, and her experience with starring in Egyptian productions.
You're rising to stardom as an actress and media icon. How did it all start?
It started back when I was in university in London. I was asked to audition for the role of a young American journalist who lives in Palestine. The role discussed problems related to transnational marriage, especially at an early age. This project was never aired, and it left me wondering about the feedback I would have received from the public. I enjoyed the experience so much, and shortly after, I decided to enrol in London Academy for film and TV, where I took several acting and TV presenting courses and workshops.
In the past, you've starred in the TV series 'Karima,' a  performance which stirred controversial opinions. Can you tell us more about that experience?
Technically, 'Karima' was my first appearance on TV. I played the role of a young Moroccan who loses her father in an accident and starts her pursuit of revenge against those who were the reason behind her father's death…I am not sure if the reaction I got could be considered controversial; in fact, the feedback was very positive! I believe the mix of Emirati-Moroccan accents for the first time, as well as the collaboration of actors from these two countries, have made it very interesting for the audience to watch.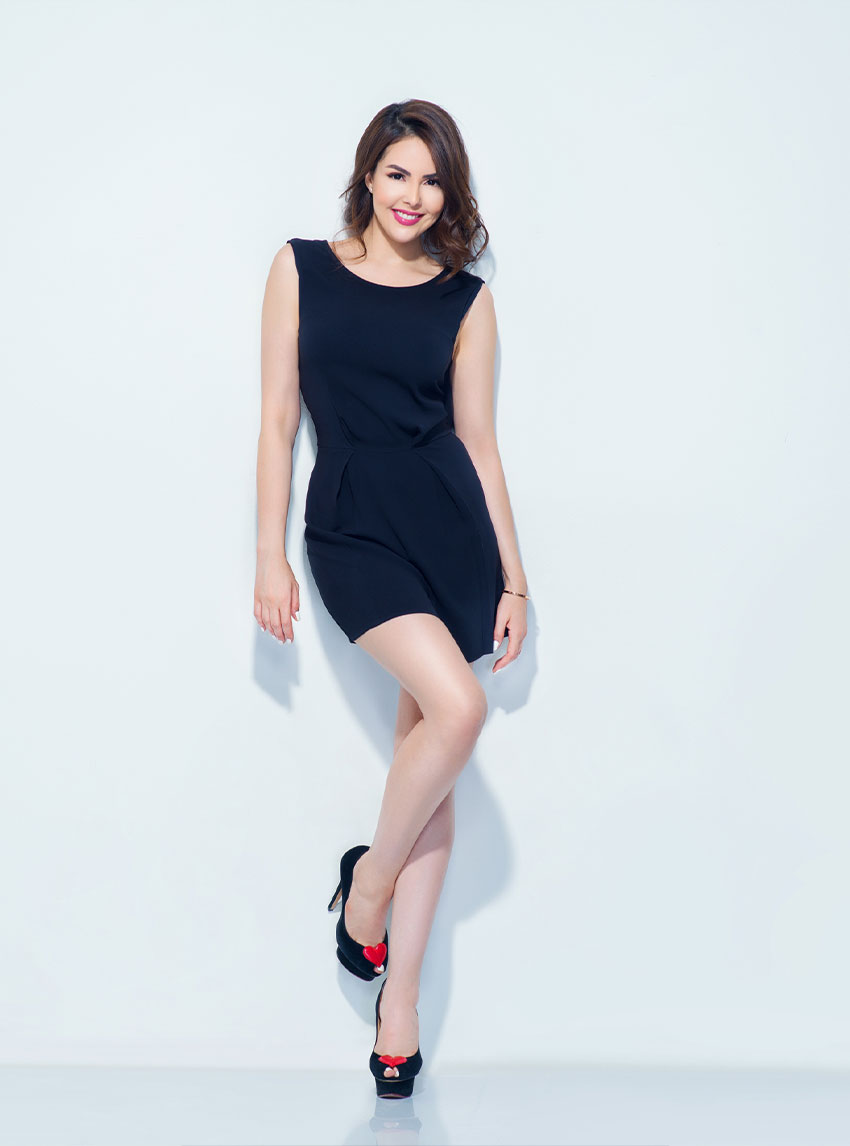 This Ramadan we have seen you in Egyptian drama for the first time. You appeared in 'Eagle of Upper Egypt' playing a bedouin; and also in 'Matter of Fact' playing the role of a modern young professional. How did you manage to play these two totally different roles simultaneously? And how was your first Egyptian drama in general?
In 'Eagle of Upper Egypt', which is an El Adl Group multimedia production, I played the role of Saba, a university girl from Sinai who falls in love and marries an army officer. 'Matter of Fact' is an Aroma Studios production; I played the role of Jessy, an Egyptian-Lebanese professional who gets involved in a fraudulent act. The roles were different and were filmed concurrently, that is true, but I believe as long as the motives of each character are identified the rest usually comes naturally. In general, I have only one word to describe my first experience in the Egyptian drama — awesome! Both production houses and their teams were extremely professional, collaborative and most importantly very supportive. So a big thank you to both El Adl Group and Aroma Studios!
Which role of these two appealed more to you?
I think I related more to Saba, and her story touched me more. The character's emotional development and emotional change are intense. She meets the love of her life, fights to marry him, then shortly after her marriage loses her husband, Mansour, the Martyr. So with Saba, I could experience love, determination, sadness, and acceptance; and it all happens very quickly.
You hosted the opening ceremony of Dubai International Film Festival's 14th edition. Could you tell us a little bit more about your experience hosting it?
DIFF is and has always been one of the most successful festivals in the region over the last 14 years; it has created a true legacy of an annual meeting that brings together film lovers from all around the world to celebrate cinema in Dubai every December. As per my experience hosting the opening ceremony, I was honestly thrilled because my participation allowed me to play a small role in honouring three of the world's most acclaimed actors: Cate Blanchett, Irrfan Khan, and Patrick Stewart; and of course the Egyptian legend and famous screenwriter, Wahid Hamed.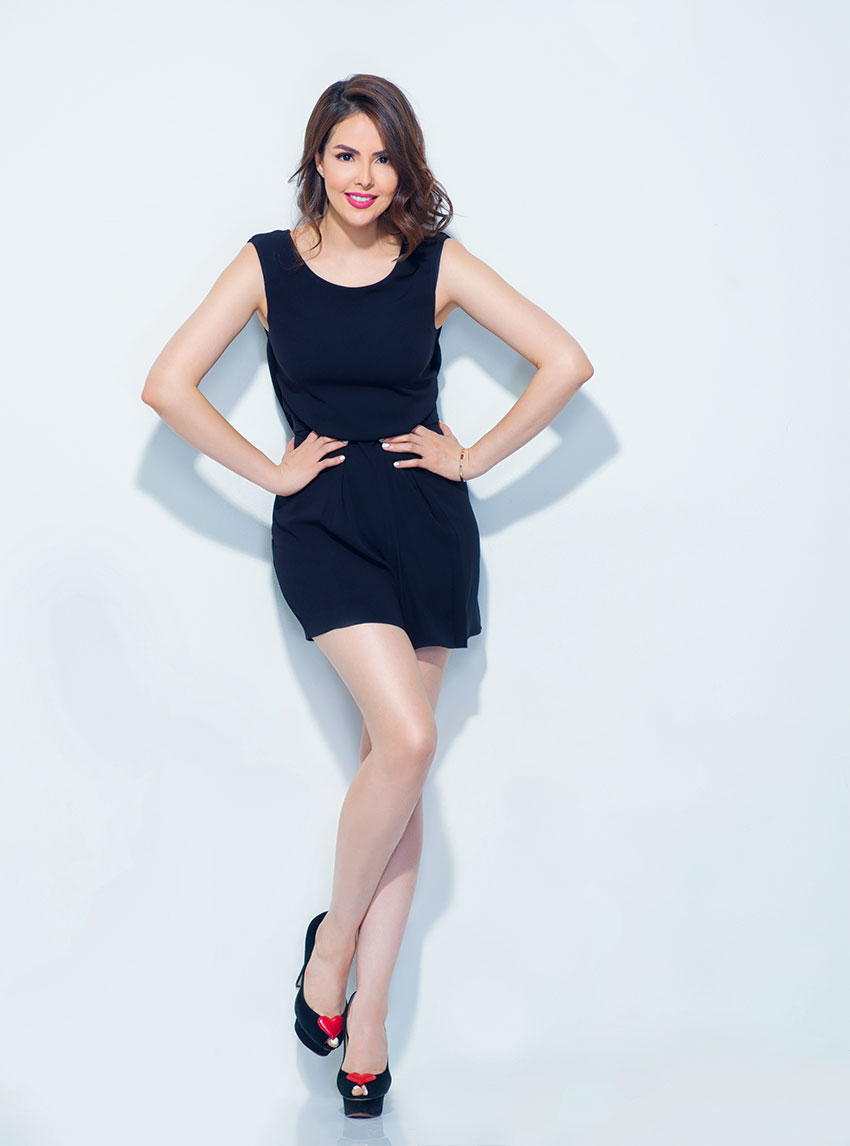 We noticed that you have recently changed your name across all your social media platforms to Amina instead of Nina. What happened?
I have not changed my name; Amina is my first name and Nina is my nickname, that's all! Recently, I have added my official name to all my social media accounts to clarify this point, but apparently this has led to more confusion instead.
You're known for your consistent participation in charities and CSR.. How do you aim to use your status to ameliorate the community?
Using status to ameliorate the community is a big claim! Regardless of my career -and just like so many people- I have always enjoyed taking part of various corporate social responsibility programs and charity events, most notably women and youth empowerment. My participation in the past took several forms and included moderating sessions, hosting events, as well as volunteer work, and I am planning to continue doing so whenever there is a chance.
You are a computer engineer, a marketer, an entrepreneur, and you hold an MBA degree. How hard was it to leave all this behind and focus on acting?
Nothing is ever left behind. As I said earlier, I started acting by coincidence while in University and I loved it, but I have never had the courage to jeopardize academia for passion. So if anything, now that I look back, I left acting behind to focus on other aspects of my life…Furthermore, all what actors do through their films or series -whether it's drama or comedy- is share life experiences with the audience, which means any life experience is always a plus!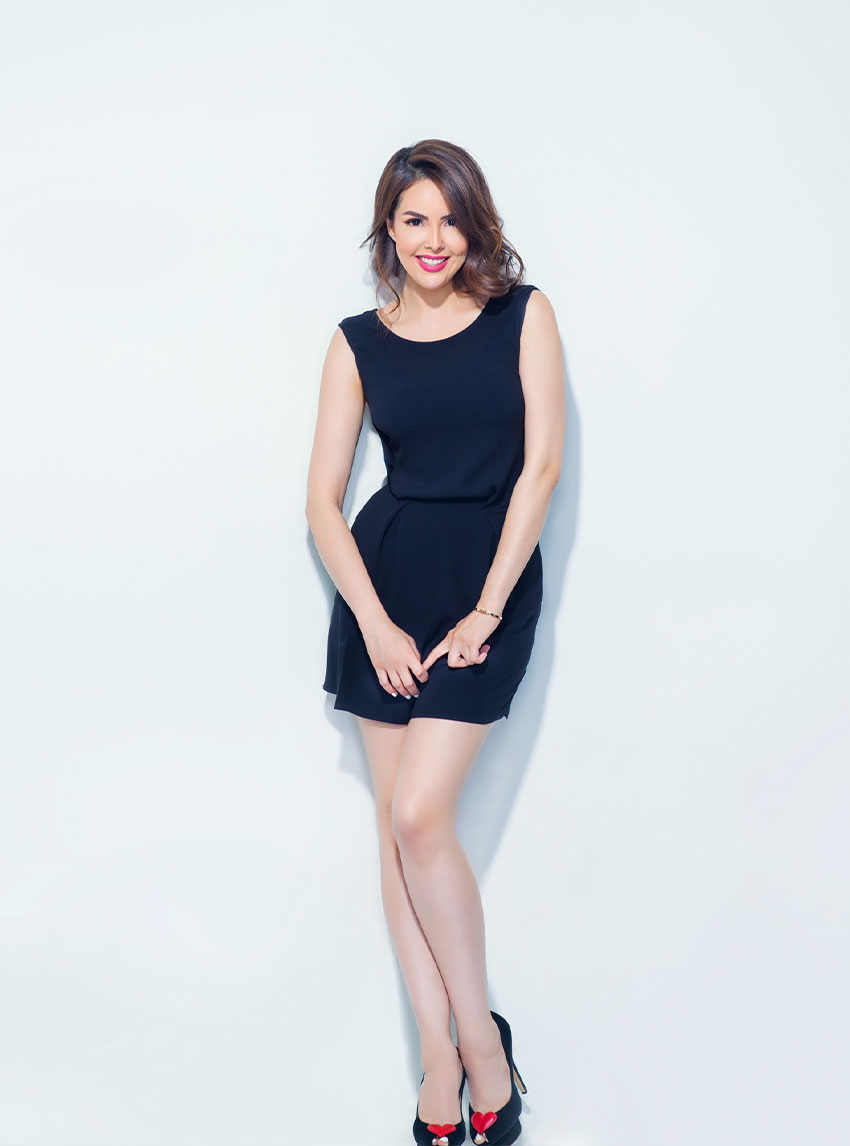 In your journey so far, is there anything you regret doing (or not doing) that you would change if you had the chance?
If I could go back in time, I would take the exact same journey and the exact same path. While I know it's perfectly okay to have regrets in life, I tend to take so much time before making any decisions because I simply hate regrets in general.
What's next for Amina?
Everything! I haven't started yet…
A word for your fans…
I am nothing without you all. Thank you for your unconditional love and support!