Making Her Own Statement
Best known for her 'Talk of the Town' show on MTV, Mona Abou Hamze has received many accolades for her exceptional television hosting, providing us offbeat stories of the Middle East's most talked-about celebrities and politicians, with humanitarian and social issues oftentimes being the topic. She has also been appointed a judge in 'Celebrity Duets' and never fails to voice the opinion of the people. The stunning Lebanese sweetheart tells us about her latest show 'Hekayti Maea El Zaman' (The Story of My Life).
How was the idea behind 'The Story of My Life born?
'The Story of My Life' is originally borrowed from a Dutch show, and it aired in Germany as well. The idea is to take celebrities on a ride towards the future, and see how they would react to it.
Did you expect this huge success?
I liked the idea from day one, and I am very grateful to have it receive the acclaim I knew it deserved. It's safe to say I did have high expectations for it ever since it was introduced to me as a raw idea, but it's always thrilling to see the success it was able to garner.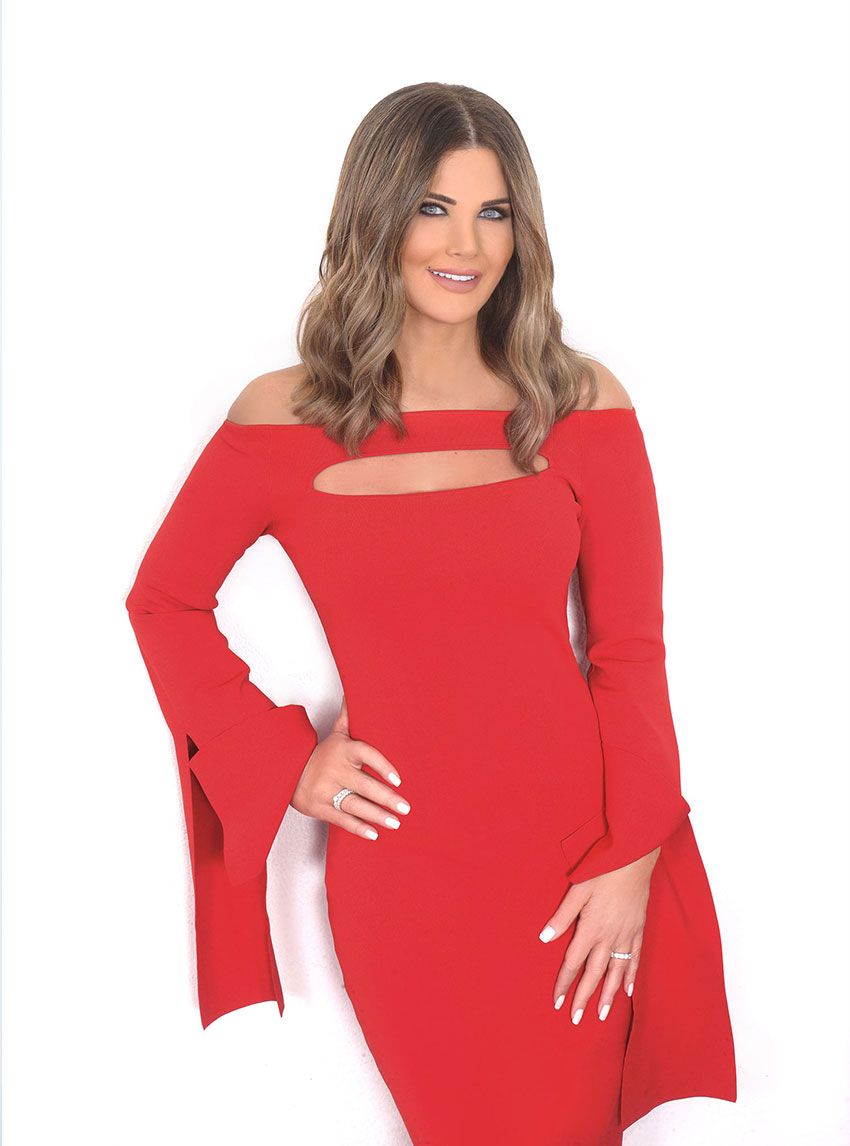 How did celebrities react to the idea of the show?
Some loved the idea and wanted to explore the adventure that it offers, while others were afraid of jeopardizing their young, active image.
Did you face any rejections?
Yes, some celebrities weren't up for it, but it's not something we worry about too often.
What was the hardest or most memorable episode to shoot?
Every shoot is a complete human experience by itself. While sailing to the future, celebrities recall their past with all its memories — the good and the bad. Sometimes, I cannot help but shed tears!  The guests share their fears, their anxieties, their expectations and are even able to discover new aspects about themselves throughout the journey.
What was your reaction when you experienced this journey yourself?
I was worried about my loved ones! The first idea that crossed my mind was, 'where would my kids be now?' I was suddenly afraid that they wouldn't be in my arms, that they would be overseas. I think when it comes to growing old, a common fear is being alone, which is always what triggers such fears.
Are you normally concerned about the idea of aging?
Not really. I think aging is most of all a state of mind. My only concern is to live decently, and be surrounded by my loved ones.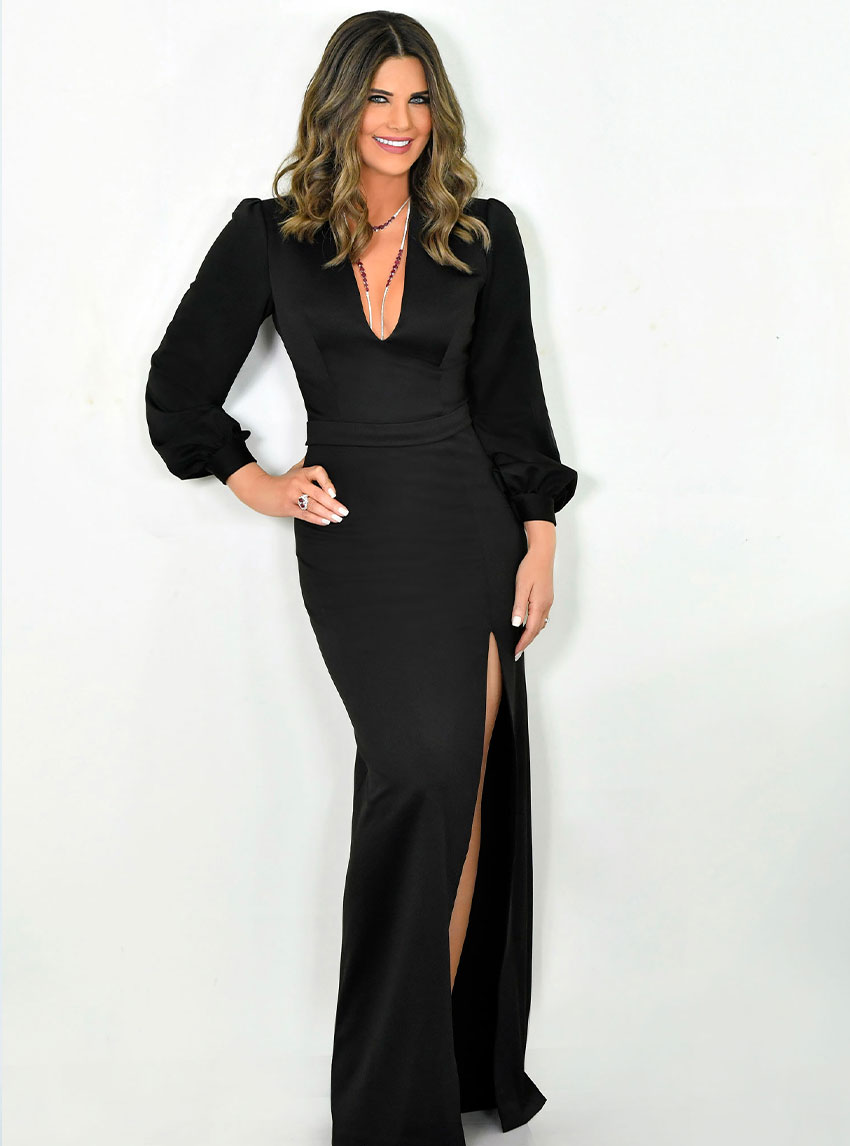 You are an icon and a role model that a lot of young girls look up to. What's your advice for them and your younger self?
Pursue your dreams. Explore all your capacities to be successful…but never forget that family is a priority, so let it be your main investment, and strive to be a role model for your kids. Women are savvy with multitasking, so it's not farfetched for us to have it all.
You successfully presented different formats of TV shows. Out of all of them, would you say you have a favourite?
As you already know, I began my journey with MTV's 'Talk of the Town'; I'm hosting the ninth season now, and I'm always welcoming brilliant guests from different domains. I think if I were to choose, 'Talk of the Town' is my favourite because it was my first, and it feels like my baby!
How does your work impact your personal life?
It doesn't. Not in a bad way, at least. I did sacrifice my social life for the sake of family though. It was impossible to work, take good care of my family, and on top of it all be socially active. So any days I have off are fully devoted to my family.
How do you define success?
It's this sense of fulfilment and achievement that makes you feel useful, and worthy of appreciation.
What's next?
The horizon is very broad.