FUN, FLIRTY & FABULOUS
After just five years in the spotlight, the gorgeous Mai Omar was awarded the 'Best Youth Actress' title for her incredible talents on the screen. The beauty icon's fashionable looks are as diverse as her roles, which have ranged from an underprivileged nurse in the psychological series 'Hikayet Hayat' (The Story of Hayat) and an innocent face in the action-thriller series 'Al Ostoura' (The Legend), to a housewife faking amnesia in the comedy flick 'Rayah El Madam' (Reassure Your Wife). In each of her roles, Mai has never failed to light up the screen with her dazzling performance, and has successfully marked her acting journey with impressive leaps. The down-to-earth star opens up to Dina Fawzy on how she landed her roles, names some of the actors she would like to work with, and gives a sneak peek on her upcoming projects.
You have become one of the most sought-after actresses in Egypt despite taking up this career just a few years ago. How did you skyrocket to stardom so quickly?
Acting has been my dream ever since I was a kid. I've always set my heart on becoming an actress with the opportunity to delve into the fathoms of various characters and experience many different lives. I have majored in Mass Communication, but got to join several acting classes and participated in many plays in the university theatre. After graduating, I started working in advertising, but acting remained my passion, so I decided to quit my job and make my dream come true. I started taking acting more seriously by enrolling in acting courses and working on my skills as an actress. I was then offered a role in 'The Story of Hayat' and it all started from there.
You have recently received 'Best Youth Actress' award in Dear Guest Awards.  How does this make you feel?
It always feels great to be awarded for your efforts. It's one of the best feelings that an actor could ever feel; to have your work appreciated. It gives you a confidence boost and pushes you to go beyond the extra mile to prove your worthiness, hone your skills, and take steps forward in your career.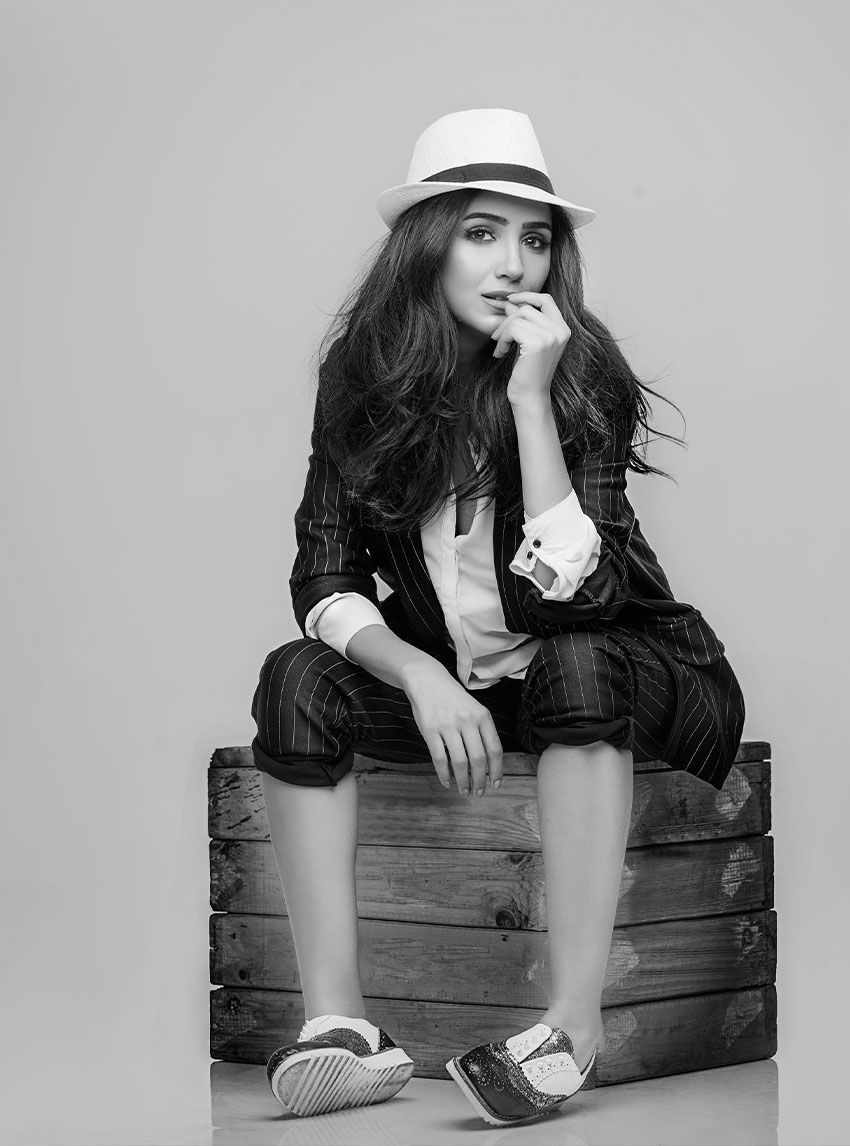 Your first role in 'The Story of Hayat' was completely different from your character. How did you prepare for it?
I love roles that are different from who I am. It gives me the chance to imagine, and live a new lifestyle that I've never before experienced. I've focused my attention on taking acting courses just to work on my character as Walaa. My husband has also helped me out a lot to prepare for this role, since he was the director of  the series.
What was it like to work with the iconic Adel Emam?
No words can describe my love and respect for the brilliant star that is Adel Emam. I got to learn a lot from him; he showed me what a real star is. I now realise, after working with him, how he has reached this level of success throughout his acting journey, since he's a really passionate actor who loves the film industry beyond words. I was very lucky to get this unique opportunity to work with him.
Your career really took off since your role in 'The Legend'. What made your role as Shahd appealing to you?
Shahd is my favourite role until now because I was baffled by her character at the beginning. I hate playing weak characters and Shahd seemed to be a wimp and an irresolute woman, the matter of which gave me second thoughts about the role. But then I thought, "why not? Why do I see her deep love as a weakness?" So I decided to play this role and see things from her perspective.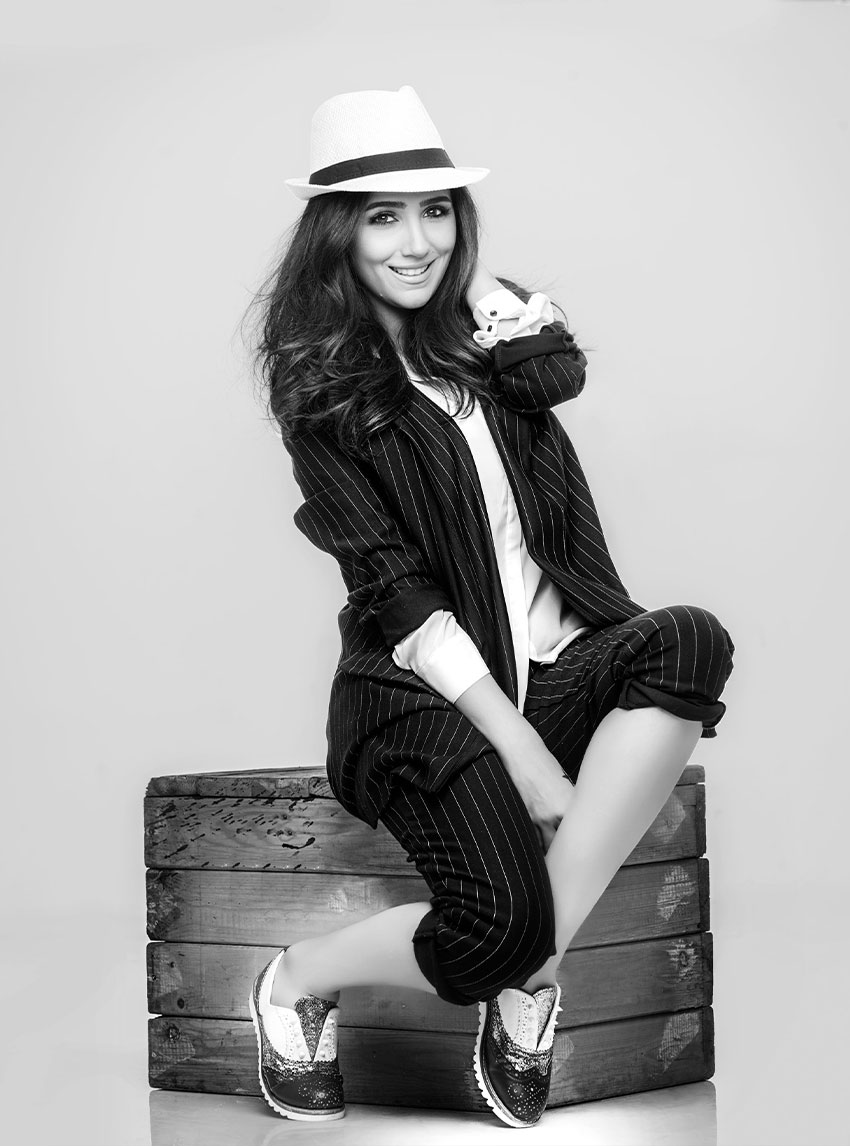 You played a comedy role in 'Reassure Your Wife'. Did you find it challenging?
That film had one of my favourite crews that I really enjoyed working with. The whole team, starting from the production team and the director, to my colleagues Ahmed Fahmy and Akram Hosny, were like a big family to me. We all took pleasure in shooting this TV series. It felt like we were experiencing a new adventure everyday especially because we were portraying different characters and stories each episode. It was definitely a challenge, but I seek diversity in my roles because I believe that your audience will get bored if you just play the expected role over and over again. I'm very happy and grateful for the success of 'Reassure Your Wife'.
What kind of mother are you? Too strict or too cool?
I usually try to be strict, but it always ends up the other way around [laughs]. Raising a kid is one of the toughest jobs a woman has to do!
How did you land your role in 'Tsbah Ala Khir' (Goodnight)?
I was actually offered this role just two days before shooting! Another actress for whom they had the role planned turned it down before it was offered to me. I believe that it's the most challenging role I've played so far.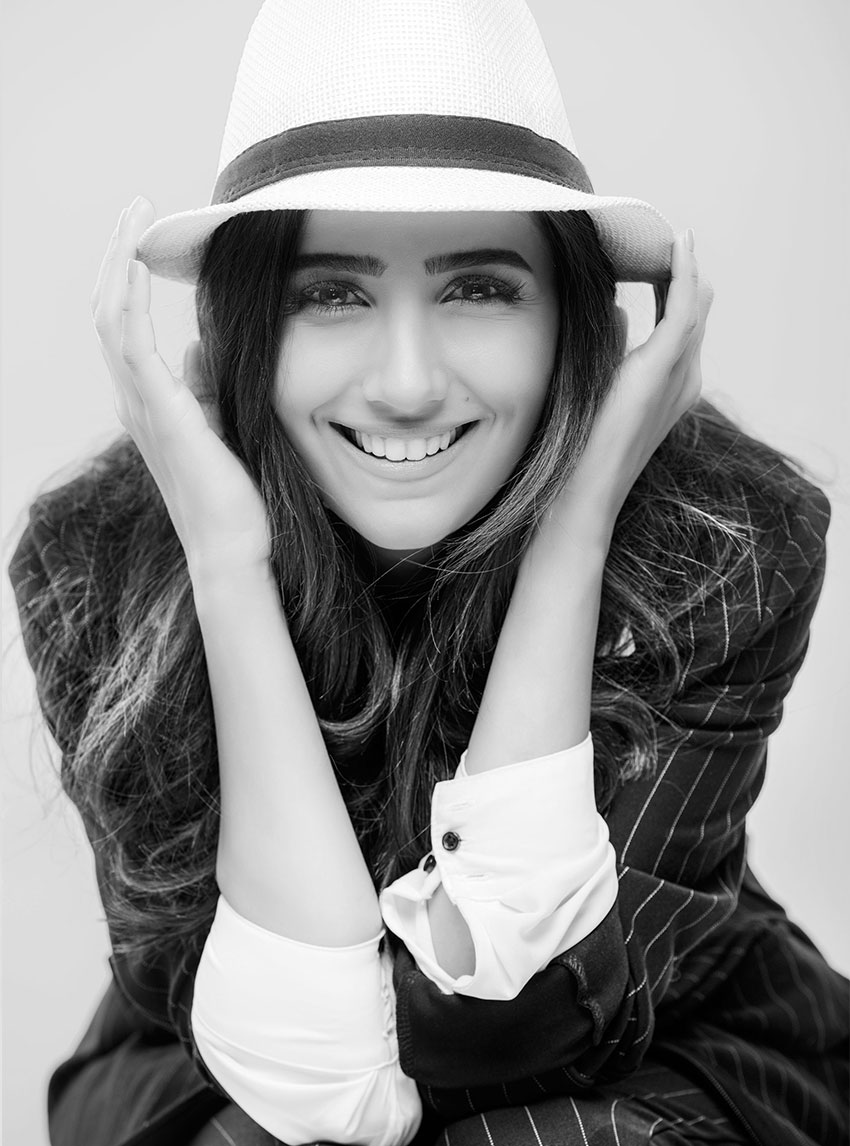 Any actors you'd like to work with?
I'm still at the beginning of my journey, and there are many stars that I aspire to work with including Yousra and Yehia El-Fakharany.
Which one of your roles would you say has resonated with you the most?
None of my roles relate to me. Most of them were far from my real character, which is why I got a kick out of performing them. I think it's very boring when an actor gets assigned a role that's similar to their character.
What shall we expect to see next from Mai Omar?
You won't be seeing me in any Ramadan TV series this year, as I'm pregnant with my second baby. But perhaps expect a film by the end of this year!