More than just a pretty face
Who would have thought the glamorous Eman Elassi's rising stardom was all begot by a coincidence when director Khaled Bahgat discovered a promising teenager and casted her for 'Ams La Yamoot' (Yesterday Never Dies) –a story Elassi tells us with a flushed complexion as she reminisces one of the most anxious phases of her life, but ones that skyrocketed her career to where it is today. Elassi takes us from where she is now to day one when it all began, opening up about her upcoming projects as well as her relationship with her daughter and apple of her eye, Ritaj.
what do you think your role in 'Al Hesab Yegmaa' (An Unfinished Business Binds Us) added to your career?
Participating in the series was a huge asset to my career for many reasons, not least of which is finally working with director Hani Khalifa, who introduced me to a unique filming culture –very different from what I was used to. He has redefined Egyptian drama, and for me to live that experience was an absolute thrill.
Working with Yousra, with her rich history in the acting career, has given me a boost that helped me jump a few steps ahead in strengthening my artistic acumen. Working with the production company 'El Adl Group' altogether was fulfilling on its own; they have a distinguishable respect for art, which makes them persistent to make some of the finest works under any circumstances.
Why did the role of Menna in the series interest you?
Menna is very different from me as a character and very unlike any other role I picked up in the television industry. It was novel for me to portray a persona completely independent of appearance and wholly reliant on my performance. This really made the part appeal to me as a challenge and a new experience.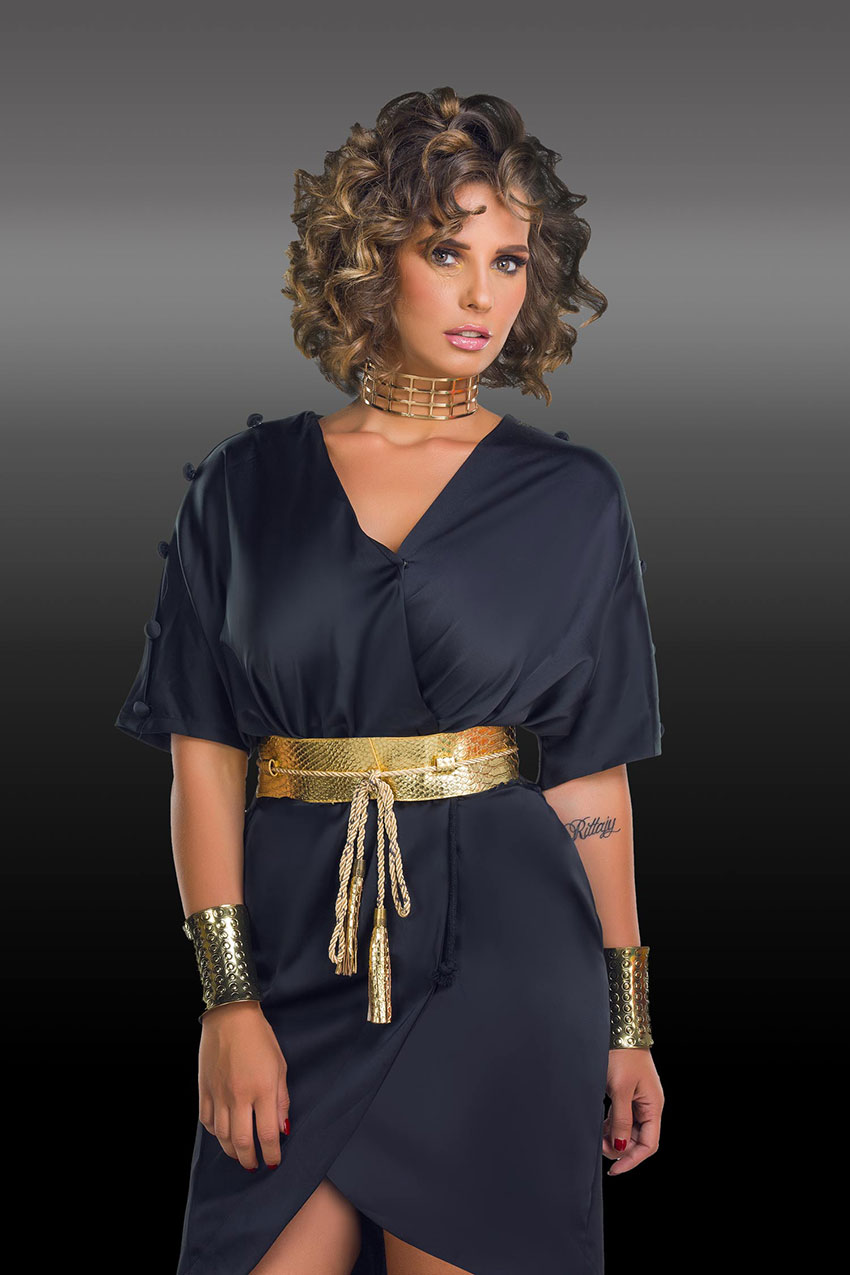 We heard you're participating in the film 'Serry Lel Ghaya' (So Secretive). Tell us about your role.
I'm working on it with actors Ahmed Elsaka, Ahmed Rizk, and director Mohamed Samy. It's a film based on true political figures, who are actually still alive today, which is uncommon in the sense that films like this are normally based on historical characters who have long perished. A long list of stars are participating, and each, including myself, are part of a separate story. My scene are part of a sub-plot, so I'm not a main protagonist.
On what basis do you normally pick your roles?
The director and cast are usually what I take a look at first-and-foremost before meticulously going through my lines. I like eccentric roles that challenge me; things I haven't yet tried, since I sometimes feel I get cast for similar roles, which leaves me nitpicking for something a little different. On the whole, I think mostly film direction, screenplay and production are crucial foundations to a well-made film. Lots of producers don't even care about their film as a work of art and have their minds set only on profit, unlike others, like 'El Adl Group', who really do want to offer the public a masterpiece.
Walk us through your biggest achievements until today.
I can safely say my biggest achievement is my daughter. As for my career, I think there's plenty of room for improvement.
There's still so much I have yet to gain, in my opinion.
What skills would you consider improving as an actress?
I want to pick up the activities I stopped doing when my schedule became cramped. I used to be a voracious reader, which is something I had to put aside. Nowadays I'm trying to pick that back up. I read so many novels and books on filming because I do think reading in general broadens an actor's horizons and introduces new methods of approaching particular personas that one may think are challenging. One other activity I left behind was working out, but I've recently been able to pick it up again alongside being keen on my health and appearance.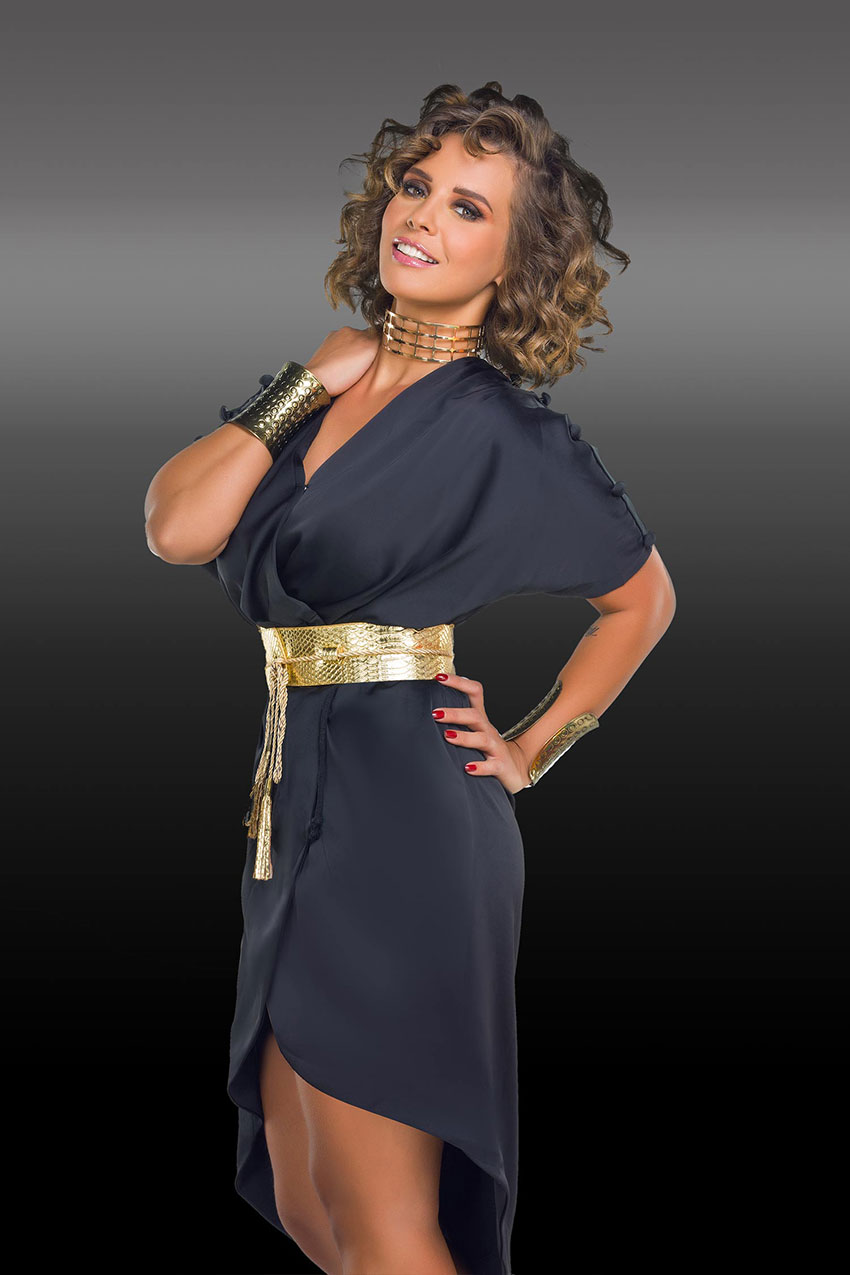 Did you ever have any difficulties or challenges performing a certain character?
Any role I have ever picked up posed a challenge one way or another. You never adopt a character that wholly resembles you, so the very fact that I'm essentially shifting into a different personality and jumping from Eman to someone else is a difficult task of its own. But to answer your question, I think Layla from 'Hob la Yamoot' (Love Doesn't Die) was one of the most demanding roles I have ever taken, as well as Menna from 'An Unfinished Business Binds Us.' Also, based on my reading of my upcoming role in 'So Secretive', though I only did a day's shooting so far, I consider it challenging because requires lots of focus on my part.
Where do you find your greatest joy?
Cuddling my Rita I think is where I find my purest joy. Also when I take a step to do something that I later see my audience loved. Other than that, I love to relax on the sofa and just read or watch a film.
What do you enjoy doing in your free time?
I like to spend time with my daughter, Ritaj, and my siblings when I have the time.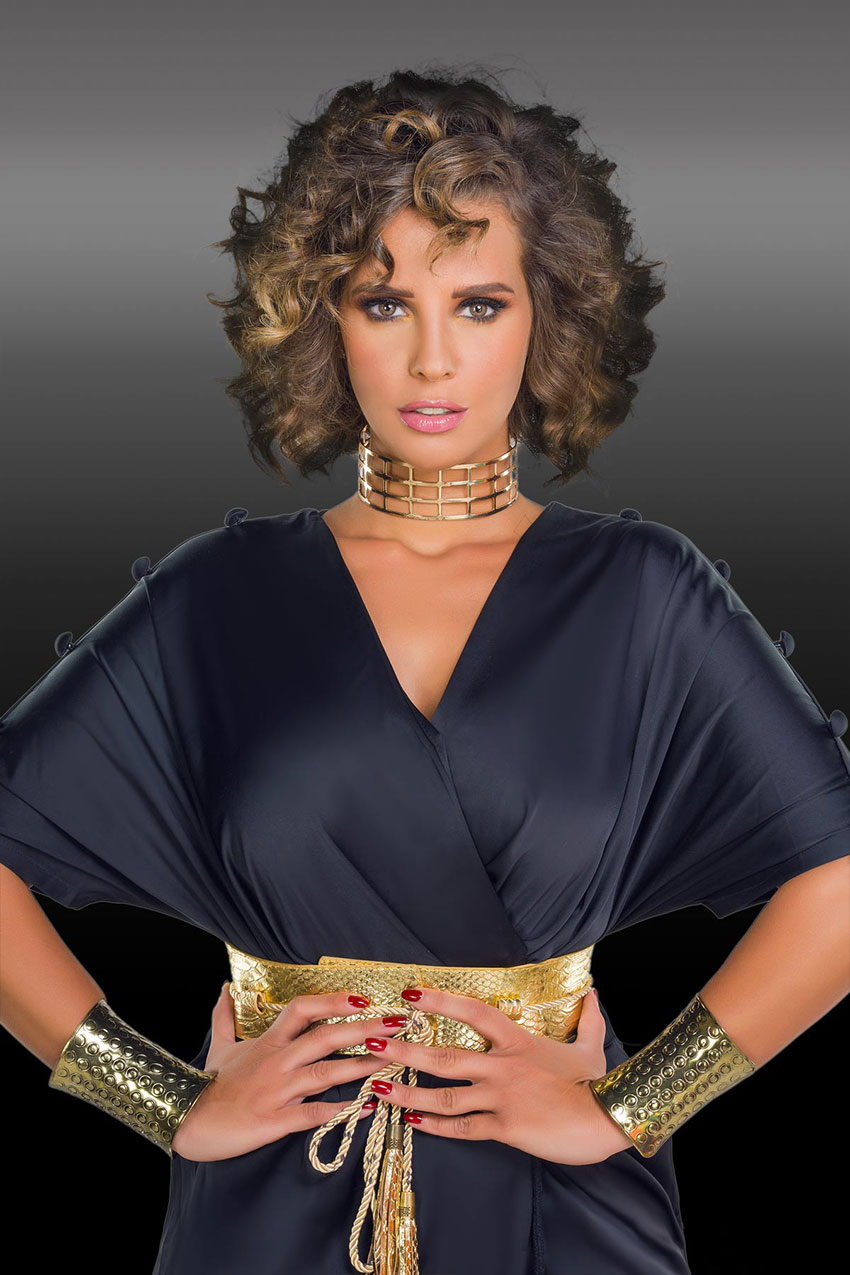 Tell us about your first role.
I was only 18 and acting was never really something I wanted to pursue as a career before I got this opportunity. I have always loved cinema and television as part of the audience, but I actually wanted to be a professional vocalist, though I don't think I had a strong-enough singing voice for that to happen.
I got the offer to participate in the series 'Yesterday Never Dies', and I went to the set, not fully convinced I'll actually do it and with the intention to just go for fun. I saw so many iconic stars including Ragda, Ryad Al Kholy and Sawsan badr, and still I felt no sense of responsibility! Fast forward three weeks of shooting, and I chickened out. I told them I couldn't do it anymore; I just couldn't take myself seriously looking at my performance in the monitor. It made me anxious seeing and hearing myself on the screen. But I made it all the way to where I am now, so you could say it was a step that needed to be taken.
What's next for Eman Elassi?
I hope I find the time to make up for everything I missed out on in my career path.
As you may have heard, I got married and later divorced, and this ended up in wasted time that I hope I can make up for in the future. It didn't all go to waste, of course, since I now have my Ritaj, but I still aim farther and hope to be more successful in my career.