Where Heritage Meets Modernity
The lavish jewellery of 'House of Select' has been around for what's now nearing a decade, and it has since garnered a reputation for designing unique, opulent pieces that harmoniously coalesce heritage with luxury. You'd think that a family business that has gone this far would sit back and let their diverse staff create the resplendent designs the brand has always been known for, but to our surprise, every single one of their collections turns out to be a product of the brilliant minds of the Abdou Yousseff family that work with the help of professionals from around the globe. We had the pleasure to speak with Mina Abdou Yousseff, the founder's successor, about the brand's process of creation and how he continues this legacy of splendour.
Tell us how 'House of Select' was first founded.
'Select' was originally founded by Mrs Folina, an Italian expat living in Egypt, in 1923. After the revolution of 1952, she decided to go back to Italy and she sold the store to Mr. Abdou Youssef, my grandfather.
When and how did you know you wanted to continue the legacy?
Jewellery is not just an asset people enjoy investing in; the creative side of it encourages any person to want to keep this precious legacy alive.
Will you name some of your most famous customers?
One of our most notable customers was the lady of the silverscreen, Faten Hamama.
How did the brand earn such a reputation over the years?
The reputation we have comes from our unique quality and our level of expertise. We invest and take pride in the quality of diamonds we use when making every single piece in the store, from the smallest item to the biggest item we have.
What special experiences keep customers coming back to 'House of Select'?
Lately, people have wanted to customise some particular pieces. Our staff works directly under our personal supervision, so the jewellery turns out exactly the way the customer imagined it to be. This is executed with the best quality there is in order to make the customer happy so they wear the pieces with pride.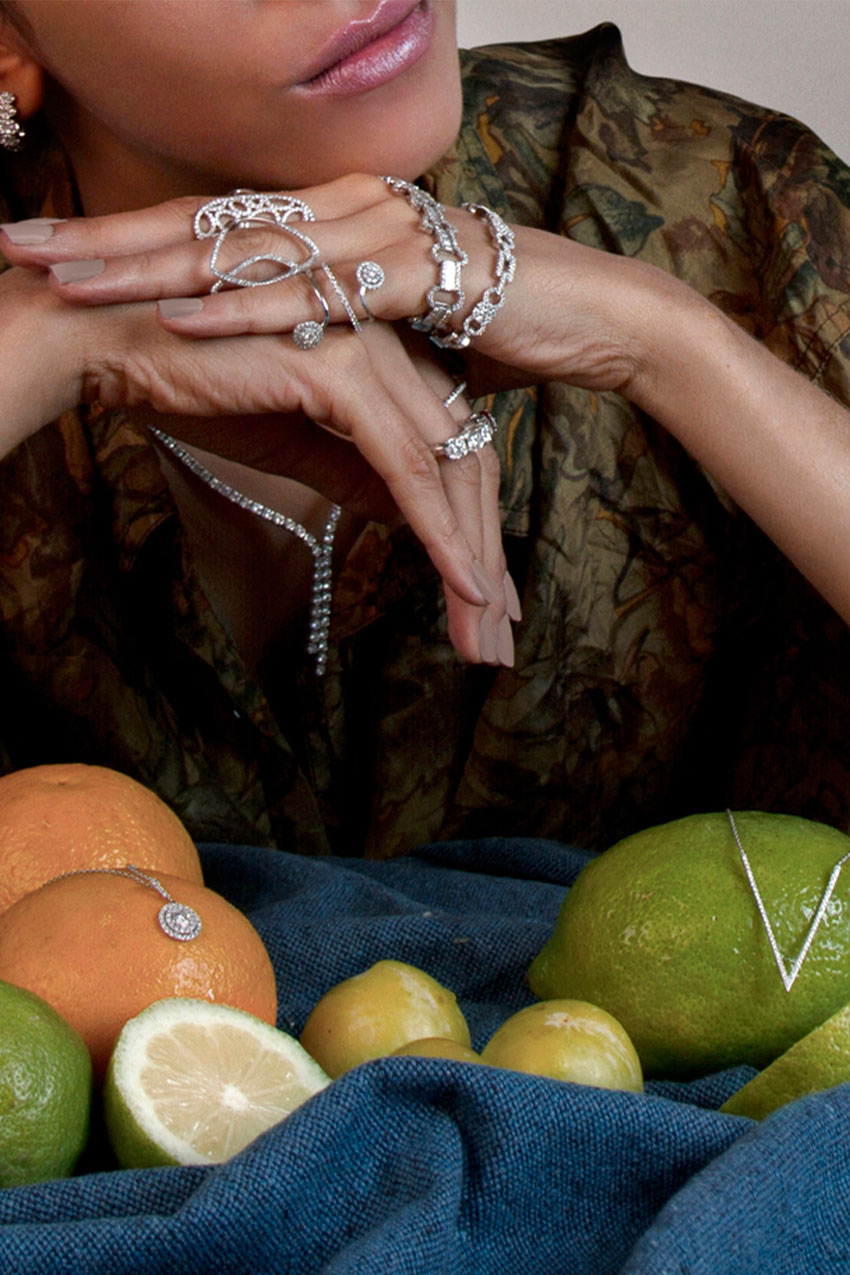 On what basis do you hire your jewellery designers?
We have very specific criteria, the main one being having a modern and creative mind-set that does not exist in the market – designers that have a different and unique approach. We always strive to stand out in our market; having new designers like Melina from Greece brought to the Egyptian market a fresh and simple touch that everyone is talking about these days. And we still have more designers coming soon.
Does the family pitch in when it comes to designs, or do you leave it to the staff?
The family is completely in charge when it comes to the designs; we personally pick each piece and design it thoroughly, not allowing any of our pieces to be displayed or shown to the customers before having gone through our scrutiny and critique first.
How does 'House of Select' amalgamate culture with elegance?
At 'House of Select', heritage is everything. We pride ourselves for being one of the oldest jewellery establishments in the country so maintaining this culture is very important for us. The classicity of our items, which is contrasted with the more modern designs that we offer through our newer jewellery lines and collections, is how we maintain that balance.
You're widely known for your sumptuous diamond pieces. Do you work with other gemstones?
We own a myriad of stones of varying hues that are very rare; however, our market has yet to discover this important segment of the jewellery market, which explains why it isn't as talked-about as our diamond pieces.
Any upcoming collections we should know about?
We have a big collection coming soon to our stores, however we are keeping it a secret to surprise our precious customers.
A word for our readers…
Never settle for good; always seek excellence.