The Scintillating star bids farewell to summer
With the opportunity to sit down with such an acclaimed actress as Dorra, you'd expect at least a little bit of diva attitude, but awe-inspiring as she is, the Tunisian actress is more down-to-earth than we are! She's a starlet on the screen and an unpretentious friend in person, who's quick to laugh and incessantly smile at you. We missed her last Ramadan, but she's finally making a comeback and has generously given us a sneak preview of it. Here's our very own Dorra on her latest 'Sheikh Jackson', how she picks her roles.
Tell us about your role in ' Sheikh Jackson' and how it appealed to you.
The director, Amr Salama, called me up and told me he's making a new film that he wants me in as a guest star. Normally, I never settle for being a guest star unless it's a project that really piques my interest and seems promising. When I read the script, I fell in love with it! Michael Jackson has a special place in my heart. I'm part of a generation that has been brought up listening to the King of Pop, knowing his songs by heart and idolising him. My role as the protagonist's mother really touched me; the whole idea of a teenager with a past that triggers an inner conflict after he ends up as a Sheikh. When I read the script, I felt the connection between the mother and her son, and felt that she constitutes a paramount part of his psyche even though she dies before he matures. Sometimes a few scenes can say more than an entire film, and that's what I felt with this role.
Where have you been last Ramadan?
I was offered several roles, but none of them really resonated with me. I didn't think I could offer anything significant through them. I've come this far, so every step I take should be carefully calculated. I'm especially careful with my choices in TV shows, since you invest months of your undivided time to shoot them, so it has to be something you think will actually add something valuable to your image as an actress. Another reason is that I had accepted a part in an upcoming series called 'El Sharea El Warana' (The Road Next-Door) that I really like, but it was postponed, so I decided I didn't have to star in anything else just for the sake of it.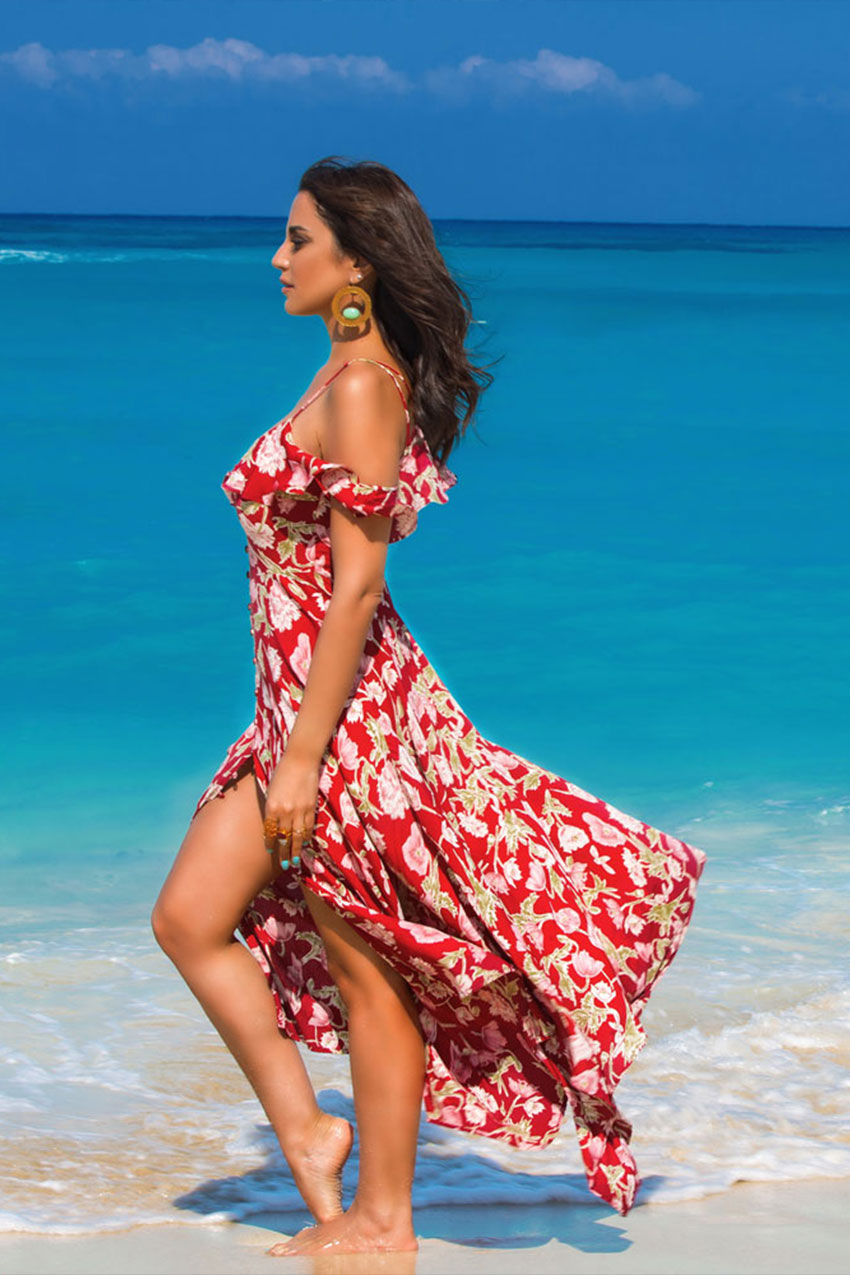 'Tisbah Ala Khair' (Goodnight) was showcased in America and achieved great success. Tell us more about your experience working on it.
I loved working with such a lovely crew. I worked with both Tamer Hosny and the director Mohamed Samy for the second time after having worked with them in the TV series, 'Adam'. We were all
already friends on the set, and my part as Aisha was really fun. Mohamed Samy is one of the few directors than can create something truly unique, so it was overall a great experience.
On what basis do you choose your roles?
When a character impresses me, it's never because I find that particular persona good per se, but one I can see myself accurately portraying as an actress. The scenario and the story-line have to be impressive and distinctive. I also like to choose roles that aren't similar to what I already did in my past works. If the script doesn't have cinematic value, then nothing I do will make the film turn out good, so that definitely plays a part in my choices as well. Generally though, it's the director that matters the most; a talented director can any film be promising.
How did participating in the very first edition of El Gouna Film Festival make you feel?
Festivals in general are essential in the Middle East in the sense that they define our nations and represent them to the world. I love El Gouna, it's one of my favourite locations in Egypt, so I liked the idea of a festival being held there. It was sponsored by renowned business men, which helped add quality to it. Lots of award-winning films were screened; lots of works were premiered including 'Sheikh Jackson', and this was conspicuously inviting since a massive amount of excellent stars attended. Everyone clearly exerted an effort to render such a reputable event.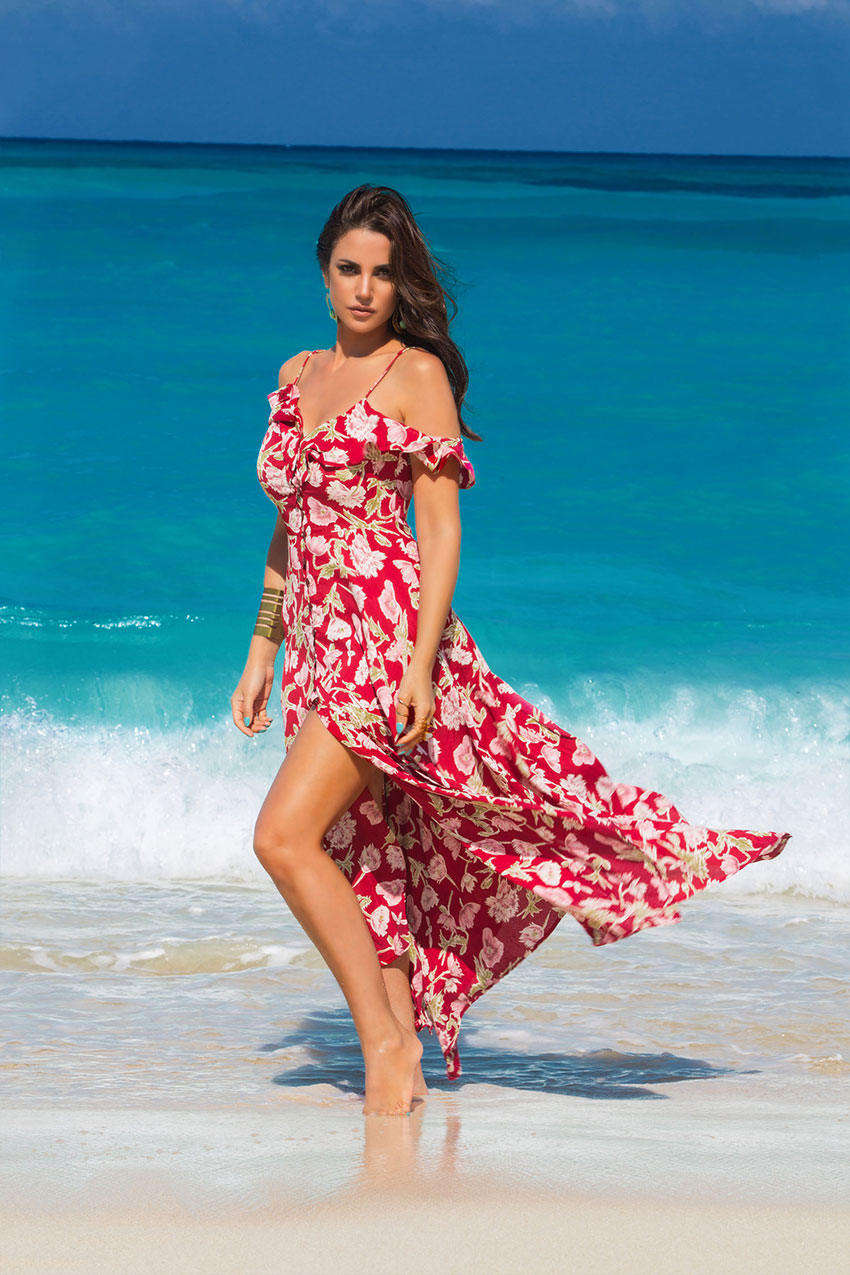 What makes being such a successful actress challenging?
Behind the glamour and fame, there are plenty of sleepless nights of memorizing lines, transporting from one place to the next and shooting the same scene over and over. Manifesting a character and jumping on to the next one requires a lot of effort. Fame itself is challenging since you rarely have the luxury of privacy so you're always judged, which is all the more difficult if you're a woman.
You're a Tunisian actress with a career in Egypt. Do you ever get homesick?
I'm definitely proud to be Tunisian, but Egypt is where I always feel like home. On the contrary, I get homesick when I leave Egypt! I have my career, my house, and ten years' worth of memories here. Even the way I speak now is Egyptian. Of course, I do miss Tunisia at times, but I feel home in both countries.
What do you consider your greatest accomplishments?
Coming out here to Egypt on my own when no one here had heard of me, with no connections whatsoever to help me, yet being able to make a name for myself is my biggest accomplishment. My goal was to be appreciated for doing what I'm good at, and that's something I thankfully achieved.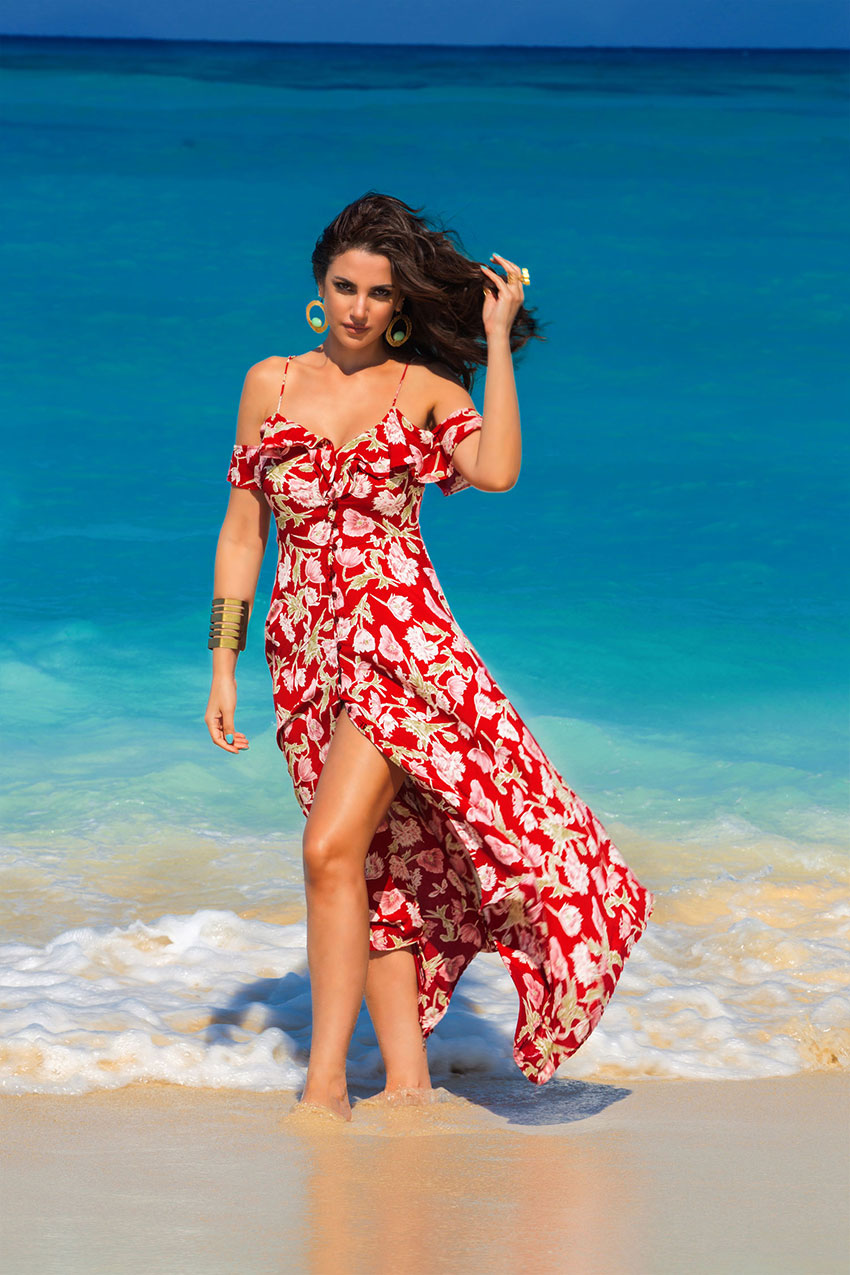 Any genres you would like to explore in the future?
Anything I haven't tried before. I have never been in a period drama or anything historical before, so that's something I'd love to do.
Is it hard to keep the same level of quality in choosing your roles?
It is, because you never choose what roles you get offered. You can always choose from a handful of promising projects, but even then, you never know if it will see the success you hope for, which is not solely dependent on your efforts alone.
Are you a part of any philanthropic programs?
I never turn down any philanthropic opportunity, and I usually don't wait for offers when it comes to charity. I'm not comfortable specifically listing my charity work, but generally speaking, it usually involves children, orphans and diseases – physical and psychological.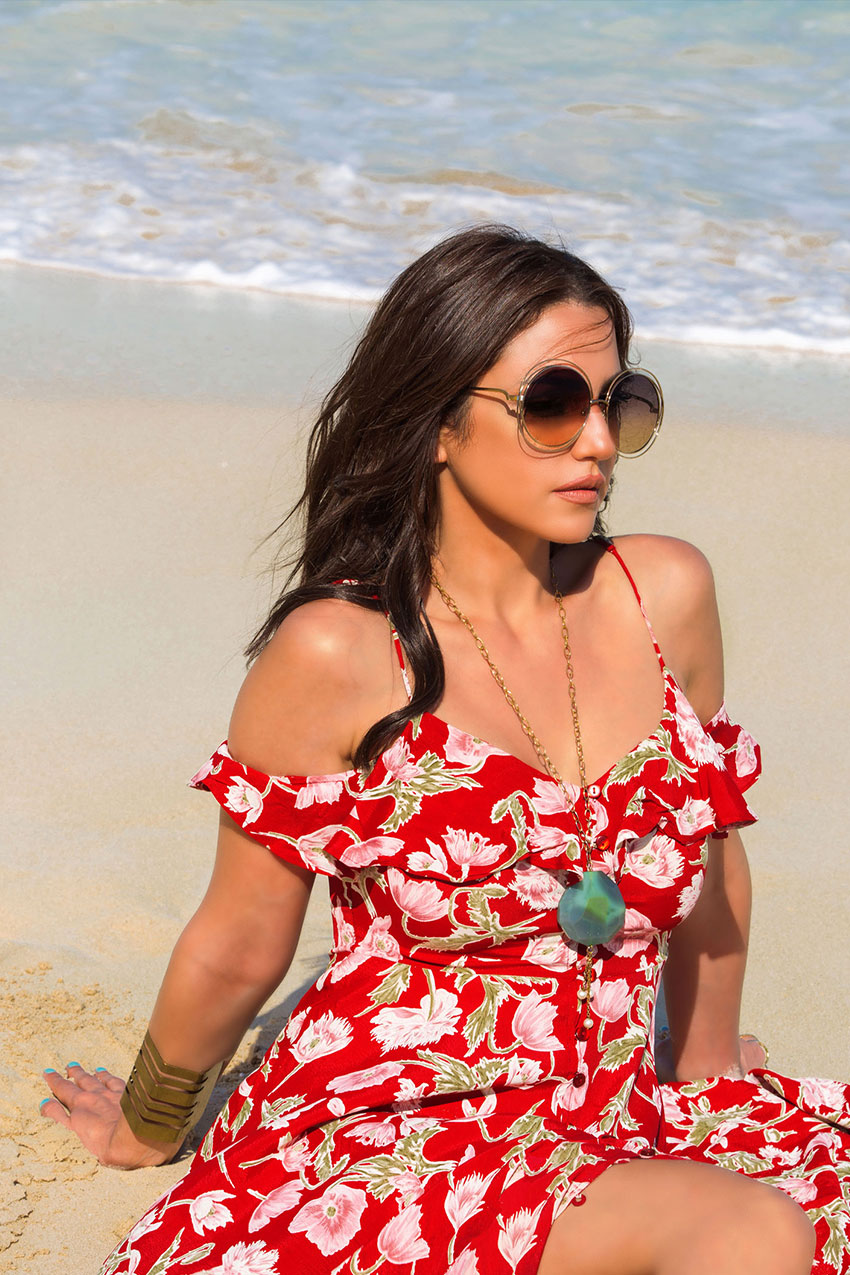 Tell us about your upcoming projects.
I'm working on 'The Road Next-Door', directed by Magdy El Hawary and it's very eccentric and unique. I hope that it garners lots of viewers because it's different and very well-made. It's still in-shooting and it's going to air off-season rather than in Ramadan.