Sporting his Wild Talent
The international sensation, Dhafer L'Abidine, is one of the few Arab stars to make it global. The 'Black Forest' actor was one of the few handpicked applicants to enrol in Birmingham school of Speech and Drama before he commenced his acting journey in the West, which has helped his celebrity status catapult to international stardom where he starred in numerous Hollywood movies including 'A Hologram for the King' with Tom Hanks. L'Abidine talks to us about how his adventures in cinema have begun and lets us on his upcoming projects.
By: Mayar El-Shamy
ou used to be a successful football player before working in cinema. What made you shift careers?
After I ended my career in football, I wanted to work in a field that I liked and was passionate about, so I started acting. I had always liked watching films and dramas, but I never ventured on to the field because I was too busy with football. So I began working as a third assistant director and started learning by watching how people worked on the set. I then worked as an assistant director for a year and a half before travelling to England in order to learn more about professional acting; I studied for two years before receiving my diploma in Professional Acting.
You have starred in many renowned film productions in the West including 'Sex and the City 2', what were your keys to succeeding internationally?
Like in any profession, it is important to develop, learn, and self-improve. So, I studied acting at the Birmingham School of Speech and Drama before I started auditioning. But I think the most important thing is that you have to be ready when the opportunity comes your way. Of course, knowing different languages helps immensely, as I am fluent in both English and French, so that was very helpful. You also have to be ready to travel to the place where you seek work. You have to be ready to search for opportunities anywhere until you find the right one. You also have to persevere and grasp how work there is done and how to develop your skills permanently, not simply on a temporary basis.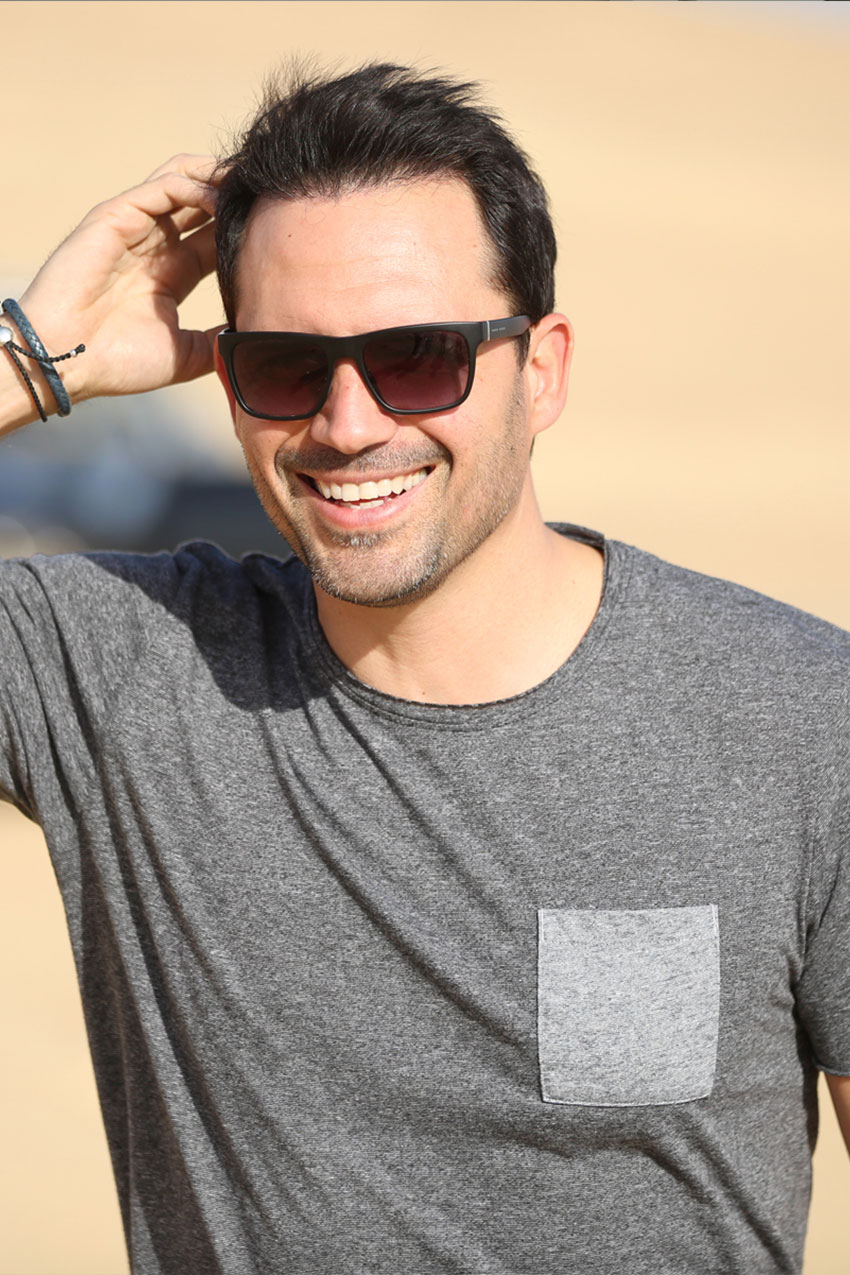 How has enrolling in Birmingham School of Acting helped you thrive in this field?
It was a significant stage in my life, as being accepted into a drama school is quite difficult, since they only select 20 students every year. Birmingham School of Speech and Drama at the time was one of the top five drama schools in Britain. It gave me the space to learn about the basics of acting and to try out different techniques, learn more about myself and the methods I can use as an actor. I was keen to study at an English drama school, and after that I was ready to work. Immediately after graduation, I began working on a series called 'Dream Team' which aired on Sky One channel. I starred in the show for two seasons.
You have been an athlete, model and actor. Which of these careers have you truly enjoyed the most and why?
I had always dreamed of becoming a footballer, it was my first passion, so I enjoyed every moment of it. As for acting, I was lucky to have found another passion after football; something else I loved with the same intensity. Modelling was not exactly a passion for me, in comparison to acting or football playing, but it was a phase that taught me plenty.
What makes an offered script/role compelling to you?
It has to be well-written and original. As an actor, I have to pursue variety constantly and seek out new roles. Usually, an actor hates routine and seeks out new challenges. So these are the elements I search for in every script: new writing techniques and new and exciting challenges that push you outside of your comfort zone.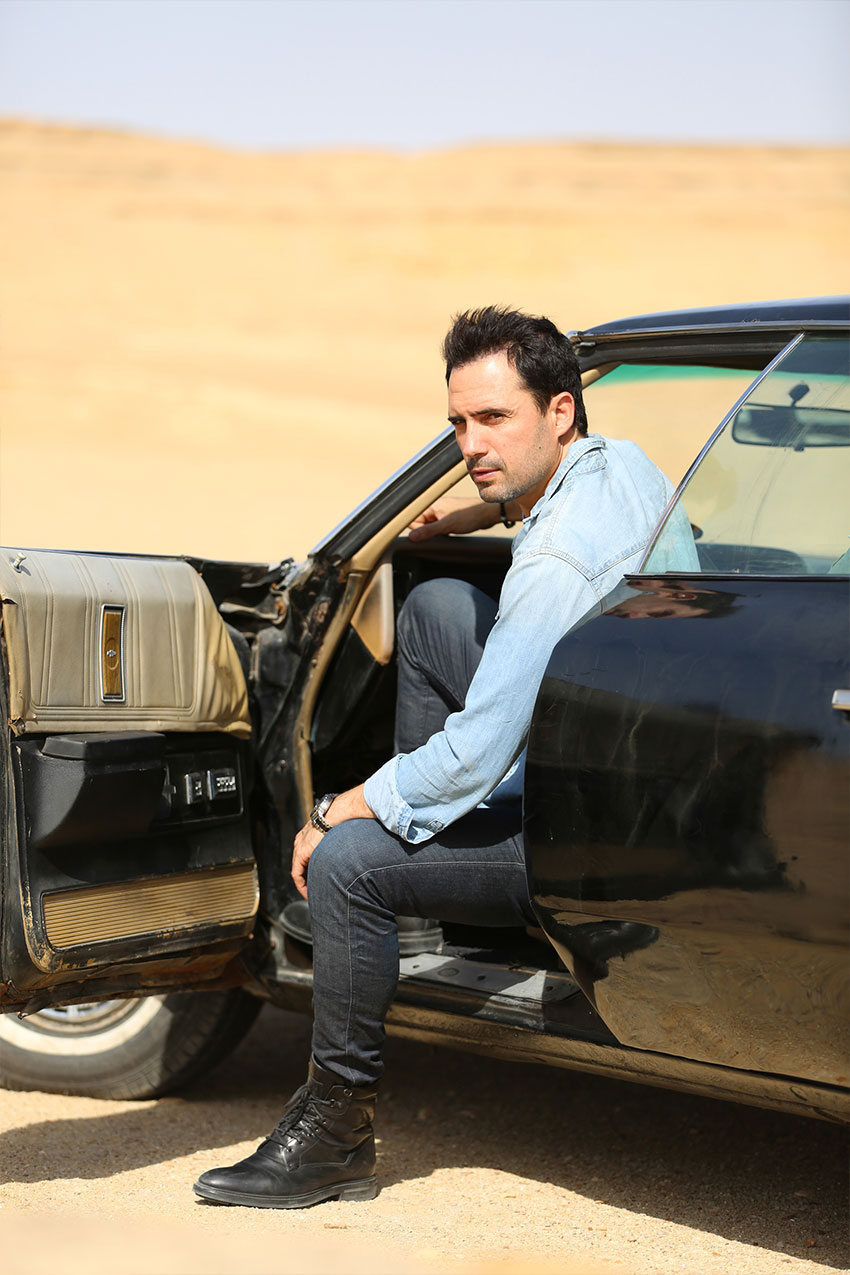 Tell us about your experience starring the American film production 'A Hologram for the King' with Tom Hanks.
It was definitely a great experience and an amazing opportunity to work with one of the greatest actors in the world. It was great to get to watch someone like him, how he works, and prepares for his role. That was really important for me. It was a once-in-a-lifetime experience to work with Tom Hanks and learn from him.
So far, which film/television role was most difficult for you and why? 
Every role is different and challenging, but working in a different language makes it more arduous. My first experience working in a different language was with 'Dream Team'. You always have doubts about whether you'd be able to do it or not and you won't really know until you begin shooting. This happened when I worked in English for the first time on 'Dream Team', and then when I worked in French when shooting 'Engrenages'. Working on a new character, in a new culture and using a new language is always a challenge, including when I began working on my first project in Egypt; Vertigo, this is always considered a challenge for every actor.
You've worked in numerous British, American, and even French television and/or film productions. Which of the three were more difficult to thrive in?
Working on a foreign production is always a challenge for any Arab actor, because the scripts are not written for the Arab society, so you will feel like an outsider. You also have to work on developing your skills, your language and your roles, so as to give yourself more opportunities abroad, since it is not easy joining the foreign film industry.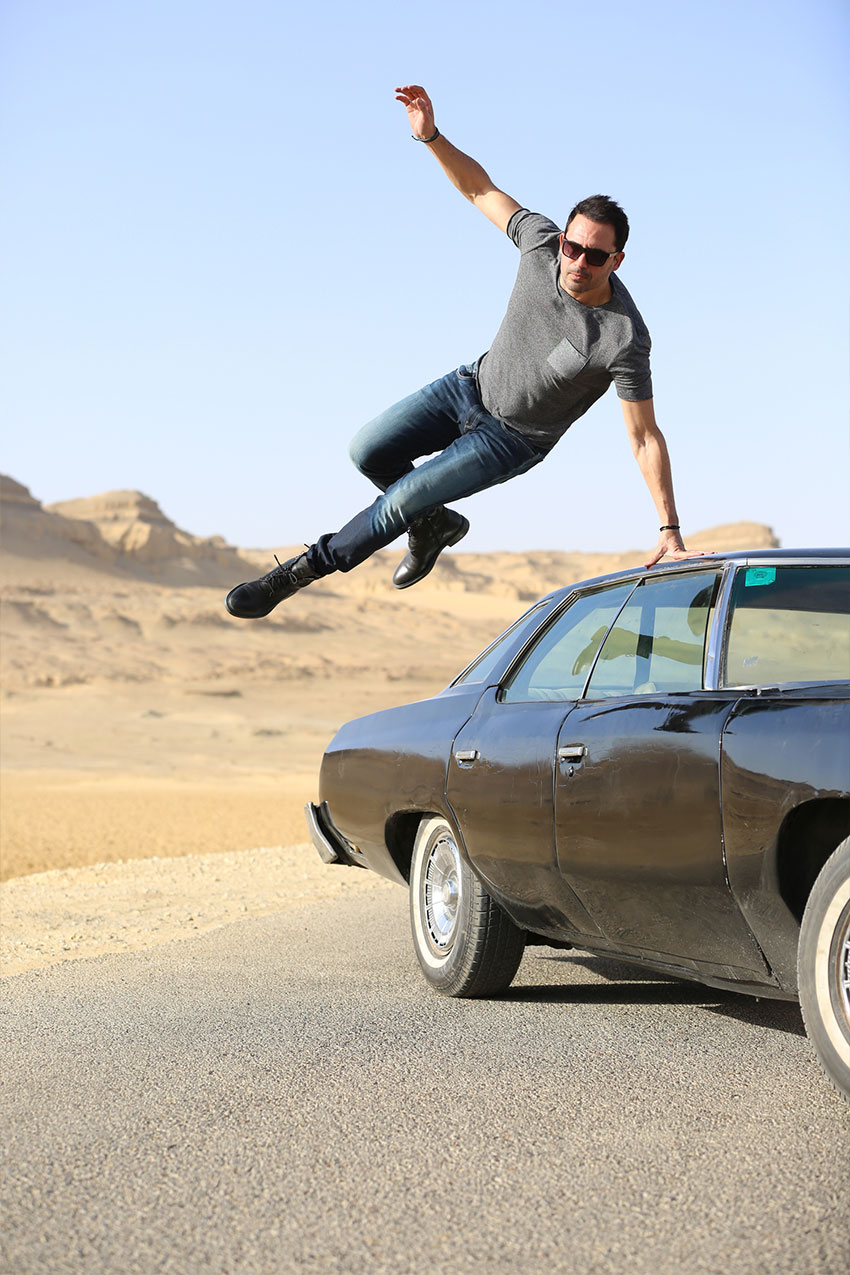 Do you connect with your fans? How so?
It's important to have direct contact with my fans and learn about their views on my work. I connect with them through social media, especially to announce the right information about my work, so that they won't fall for any fake news.
Does this field make it difficult to have a proper personal life?
When you work in the media industry, or as an actor, people are always curious about your personal life. That makes you try to maintain an even more private life. I am always keen on keeping my life private, but I also understand that people will always want to know more about it.
If not acting, what else would you love doing for a living?
I was lucky to have worked in two fields that I liked a lot, which are football and acting. If I hadn't been an actor, I would not have simply worked to make money, I would have found a job I was passionate about and something that I looked forward to doing every morning.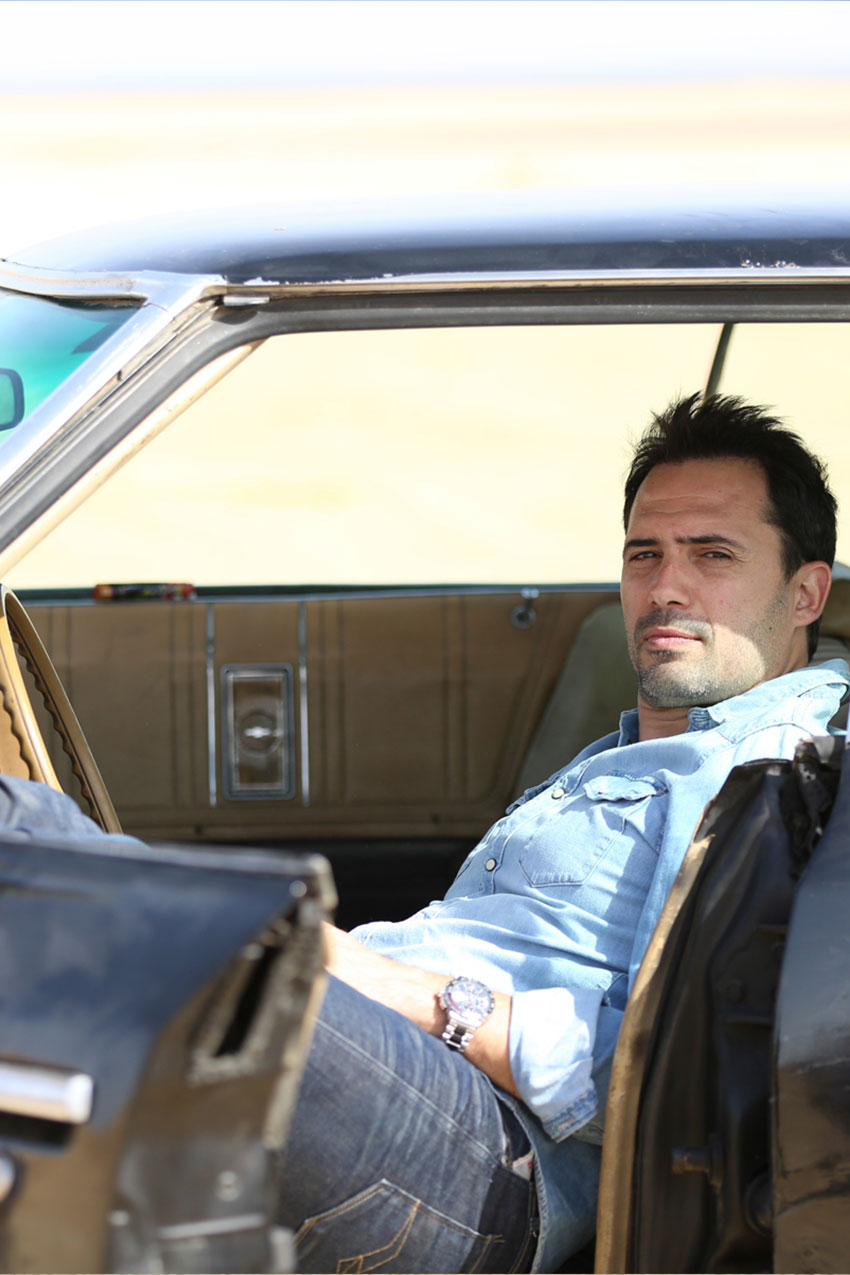 What's next for Dhafer?
My upcoming projects include 'Halawet El Donya' (What Makes Life Good), which will air in Ramadan, and Caramel, which will also air in Ramadan but in Lebanon. Caramel is a romantic comedy while 'What Makes Life Good' is a social commentary series, and I hope people like both of them.
A word for our readers….
I wish them a happy Ramadan and happy summer vacation!