The Alpha Female  
She's the definition of bold and beautiful. After many successful episodes on her radio and TV shows, she has touched on every Egyptian problem that needs attention, from controversial topics, to more familial issues; she's covered it all. After all, it only takes a woman with an overwhelming eloquence to make Inas Al-Degheidy cry. We've spoken to the stunning and socially intelligent Sally Abdalsalam about how she has come up with her show ideas, her plans, and her views on contemporary feminism. Check out what she said!
Which do you prefer, radio or TV and why?
Radio. People can only hear you, so they don't have the capacity to judge you for the way you look or dress or express your gestures. They only care about the fact that you entertain them, so it's a much more fluffy relationship than TV. I like being a television host, but it's more difficult because you receive more criticism that is not always constructive. You inevitably get judged for the way you look no matter how nice you seem on TV. If you say something provocative or controversial, you'll get some negative feedback you might not like.
How did the idea of your show "Al Motawahesha" (The Wild Woman) come to life? 
I had a segment on the radio show "Tal'ah 'ala Al Tareeq" (Bullet on the Road) called "Gameayet Al Mar'ah Al Motawahesha" (The Wild Woman Union), which was quite contested of its own, but it had to be done because I wanted to discuss woman's rights issues along with how to solve them. "Wild" shouldn't connote being aggressive or violent, but it means that a woman can tame herself. The idea is for a woman to know her rights and seek justice. Instead of raging and coming to no conclusion, we can try to find the problem and think of a solution peacefully.
Which episode was the most difficult?
The one about sexual harassment. It pained me how we couldn't find anyone who consented to be a guest on the show; they were all too scared. I eventually found one guest who claimed she was only felt up and how it wasn't taken seriously. Sexual harassment remains a problem. It's always "She was wearing something provocative, so she was asking for it" but that's just absurd. Just leave her in peace!
Why are all the program's seasons brief?
The first season was so because our time was limited due to Ramadan. The second season wasn't actually short, but they might seem so because we tend to change the format of the show. It shouldn't be viewed as a talk show. Each season has a different format, so they cannot go for too long, else they might be over the top.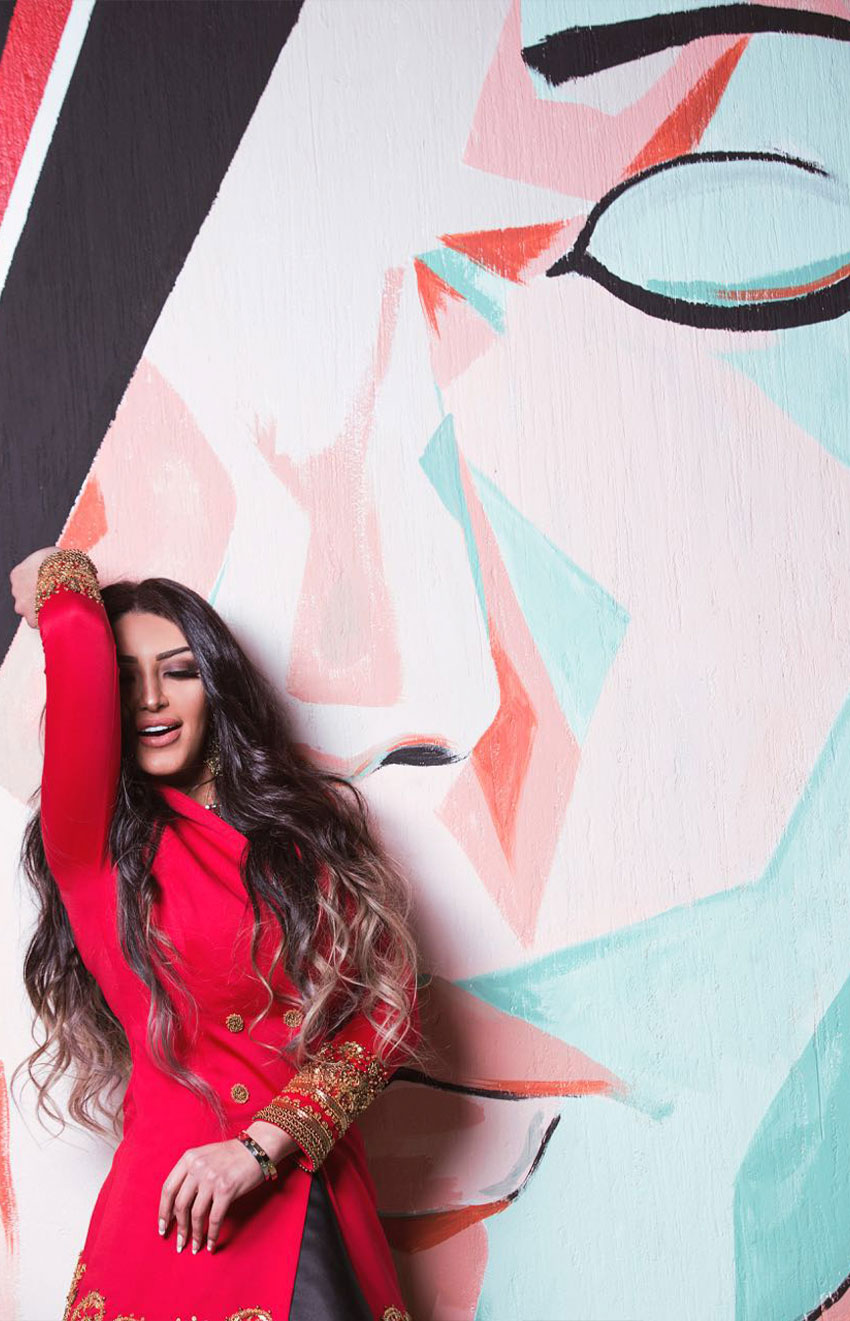 What are you working on right now?
There's a surprise, but I cannot spoil it for you. Other than that, I'll be on the radio twice a week for "Etmasu" (Have a Great Evening), perhaps thrice.
Do you think you finally achieved all your goals?
I have yet to reach the summit; this is just the beginning. If one of my dreams come true, I always set another benchmark for myself. I have so many goals, and I hope one day I'll be the first Arab woman to host the Oscars, right up there with Ellen DeGeneres who is one of my idols. She hosted the Oscars and served pizza, so I want to do the same but serve ashoura or something [laughs].
What do you rebel against?
I'm against anything that seeks to undermine and dominate women (as well as men). Supporting woman empowerment shouldn't make you hate men. Heck, most of my friends are men; I don't even like making friends with women because of how a lot of them let jealousy get in the way of good friendship. It is, however, women who raise men, so if a man turned out to be a misogynist, that was probably his mother's fault. Men always seek to be more powerful. Take the new custody law for example; how if a woman gets divorced, the kids automatically go to the father. It makes no sense! These are the things that bother me about today's society.
In your opinion, what does it mean to be a woman of power?
Mother Teresa and Princess Diana are my icons of woman empowerment. It's when you have power, but remain merciful on everyone around you. When you know how to make use of your power for doing good. A powerful woman is one who says words that could influence the world, not one who misuses her power to prove herself.
As a woman, what are your special powers?
I'm always told that I can open sealed shut doors for myself. I'm outgoing and social. I love to listen to people and what they have to say; I do care. I always have the time and energy to be there for others when I'm in a good mood.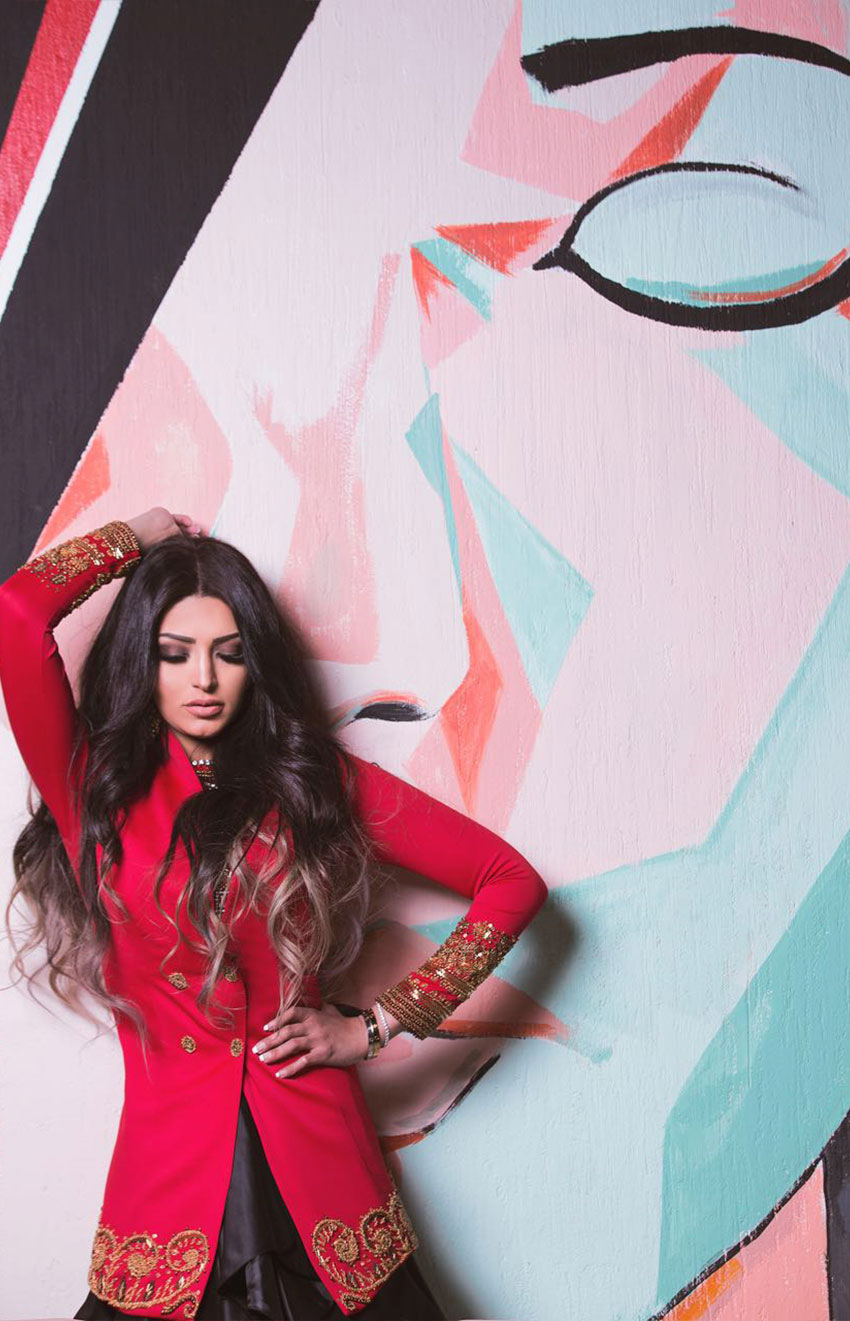 How do you pull yourself together when you're feeling down?
I remind myself that no matter how long I complain no one will be able to solve my problem. You have to believe that whatever happened, it did for a reason that you still don't know. You cannot change your destiny. I'm too realistic to cry over spilt milk.
When do you feel the most powerful?
When I change someone's life to the better.
Is your beauty a source for your powers?
Not at all. However, when people are shallow enough to judge you by your appearance, this helps open doors of opportunities for you.
 Does your appearance help in boosting your self-confidence?
Sometimes, in a society that cares so much about good looks. But as a person, it has no effect on my self-esteem.
What is the role of man in your life?
The biggest role ever. More important than mine. I need someone who can lead me, one whose power lies in his influence, not his dominance.
What is the most challenging aspect of your personality that a man could face?
When they make the wrong approach with a domineering attitude, it is often met by an even worse reaction from me. I like civil manners. Anyone who tries to impress me by acting dominant will meet a dead end.
How has fame affected your life?
It hasn't, really. I was quite popular at school, so I'm sort of used to all of this. What's different is how people now recognize me on the streets, but I've always been well-known within my community.
What do you think are the obstacles a woman faces in Arab communities?
I've never faced an obstacle as a woman and I don't agree with most feminists. In this community, if I weren't a woman, I'd would have loved to be one.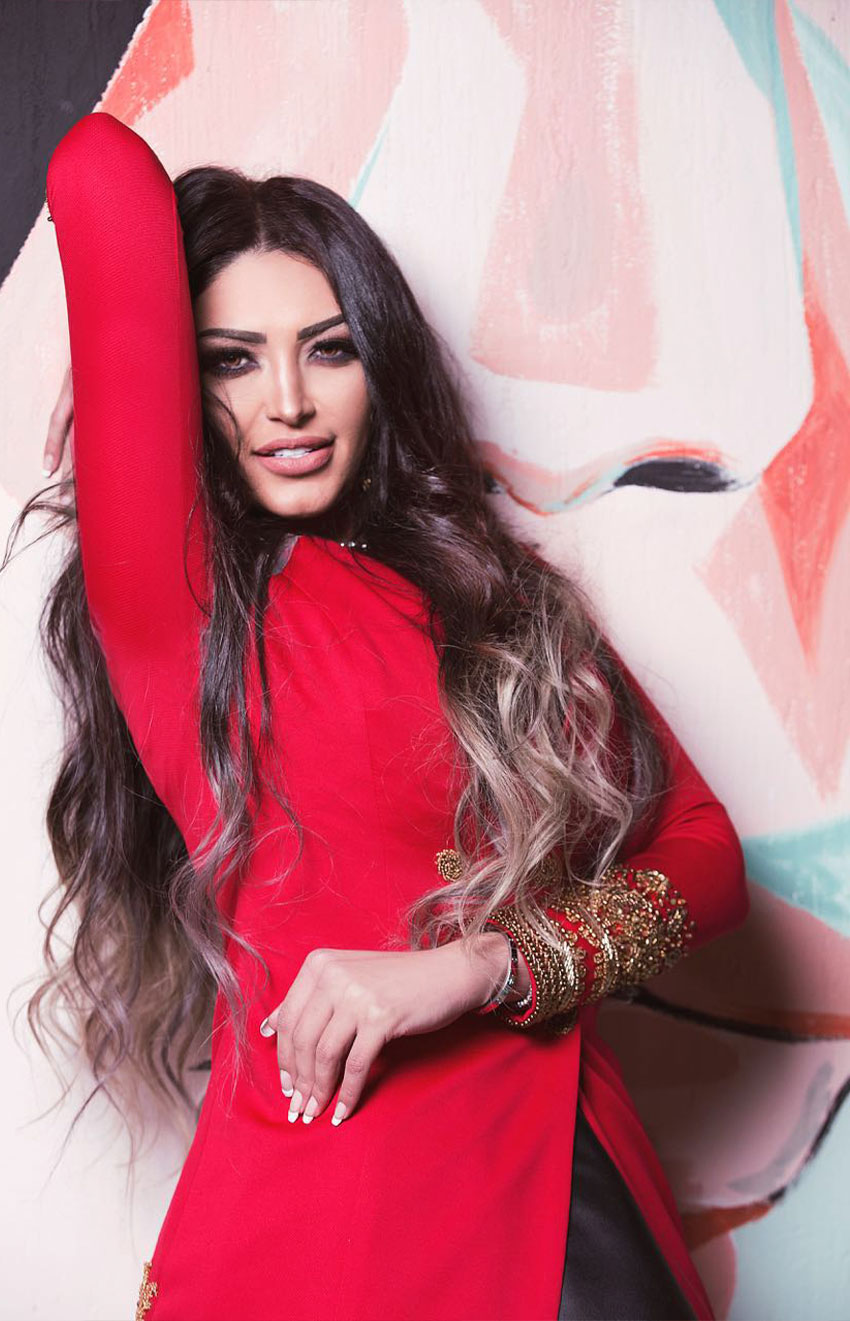 What challenges did you have to face to prosper in your career?
The usual challenges one faces at the beginning. I wanted to be a TV presenter and had to start from scratch on my own. Right now, my obstacle is how everyone still sees me too young, no matter how much experience I have, so it's difficult to have my own renowned TV show.
Should women live their lives struggling to win the battle of the sexes?
No, you should just accept yourself the way you were born and learn to love yourself the way you are. A masculine woman is undignified in society; she's neither here nor there. Accept yourself as you are and work on it.
Are you ever misunderstood?
Yes, and I dig it. I enjoy being mysterious and not an open book. Once you know me, you'll realize how kind I am. But I superficially might seem intimidating or unlikable, which usually works in my favour.
What's your message to those who look up to you?
Be yourselves. If you will consider me a role model, then that shouldn't apply to my personal life; we all make mistakes; we all have our unique ways of expression and lifestyles, but you can look up to how I worked on my dream, believed in myself, and made that dream come true. If there was a limit beyond the sky, I would have sought to overcome it. That should be what you look up to, not me as a person.
If you had been a man, would you have done something different?
I probably would have attempted to become that one man every woman seeks to find. I'd try to be a mix of Gerard Butler and Kathem Al-Saher. I'd be supportive, gentle, and comforting. Someone whose partner is envied by every woman.
A message to your fans…
I ask them to stick with me through thick and thin. If I make a mistake, or if one of my episodes isn't what you expected, I hope you will still support and love me. I do love my fans, and I need their support, prayers and constructive criticism.
Accreditation:
Photography by: Nouran Khalifa
Make-up by: Reham Khalifa
Hair by: Fly Beauty Salon
Outfit by: Nehal Khalifa
Location: Badie Architects