Reaching for the Stars
There's no better way to start the year than to hear the amazing success stories of two icons that have skyrocketed in celebrity status in their fields. Our one and only Hana Shiha tells us about how she went from being stuck in roles of the cute girl next door to manifesting far more complex personalities: from Nousa in Moga Harra (Hot Wave) to Hala in Before the Summer Crowds. Meanwhile, Majd Naji went from running a starter clinic to becoming the owner of the most renowned dental clinic chain, Liberty Dental Clinic, in the entirety of the Middle East. It's no surprise that both moguls share quite an endearing friendship!
We asked both icons how they face rumours, employ social media to their benefit, and to tell us all about their friendship with one another. Check out what they said!
Hana Shiha
How do you recap 2016?
It's been a very strong year, and not just for me. Personally, there was a lot of sadness of course. I lost the legend Mohamed Khan, but the year has eventually done me good personally and professionally as the events helped me get a better look at the big picture. I worked on myself more, I took acting classes, and I took the break that I needed. However, I wasn't entirely away from the screen as I starred in Khan's Before the Summer Crowds, and I did attend two festivals with Khan and two by myself. I've recently gone to Notre Dame after Khan passed away to attend his memorial tribute. In Jordan, they hosted a tribute for the film as well and I was one to present it. So overall, it was a huge year cinema wise and it was an important step for me to work with such a renowned director as Mohamed Khan. It's an honour for me to have worked with him and to be one of his leading stars –his last leading star.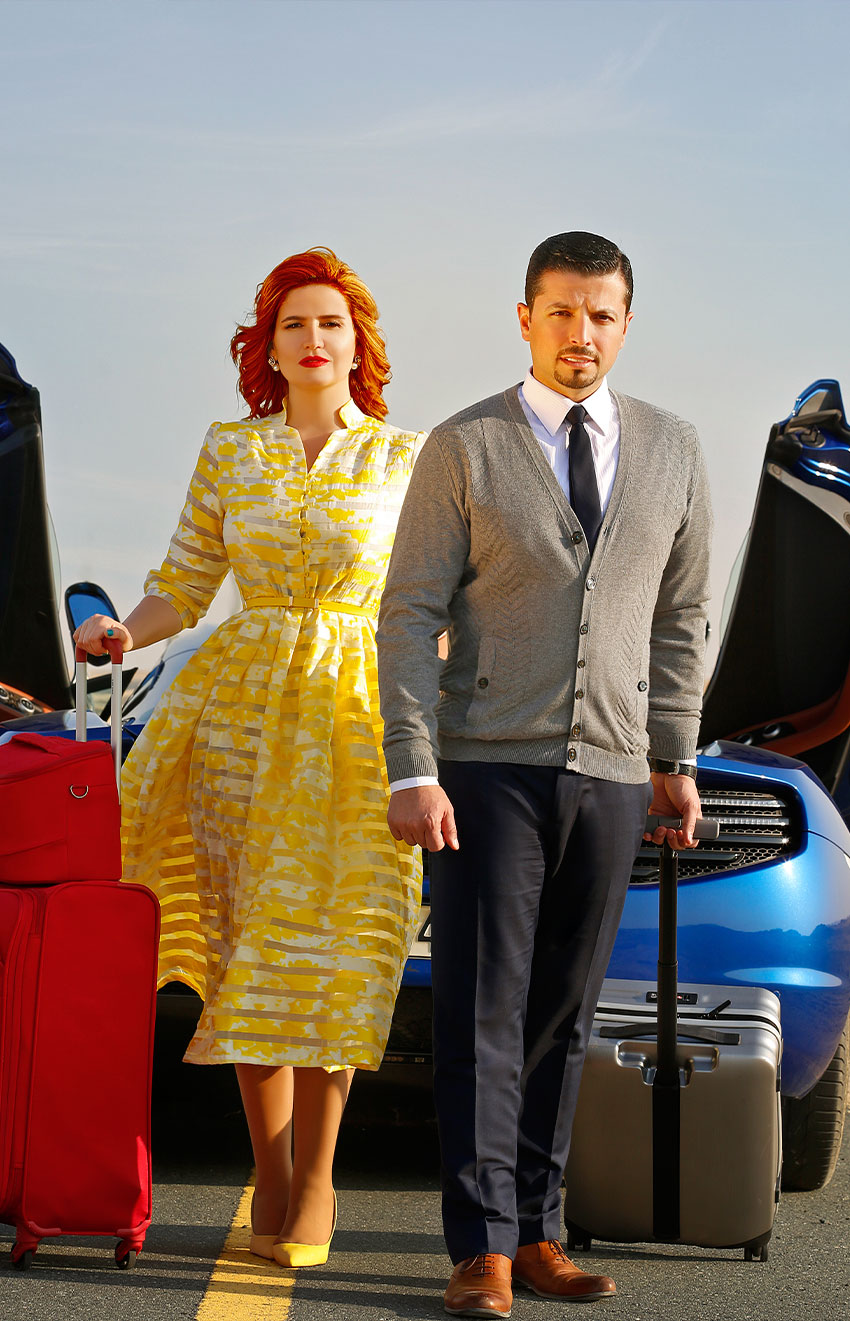 Given your celebrity status, how do you deal with rumours?
I usually brush them all off completely, but some issues have to be tackled when they concern integrity. I recently denounced Magda Khairallah's claims on my behalf concerning how I would not speak about my experience with Khan unless I was given a great sum of money in return. Even though it's not something I do, it's simply ABC's of journalism to refrain from accusing someone of something without listening to both sides of the story. She was disrespectful and I had to act upon her rude comment, given that there's nothing I wouldn't do for Khan when he was alive and till now.
What's the effect of social media on you and your work?
Lately, social media has recently become a very powerful tool for everyone. I like the good side of it, I try to avoid the bad side. I like to promote what I like and find interesting, and I try to disregard what I don't like seeing. That's how it's always been. The media projects something and tries its best for you to believe it, to motivate you towards something which isn't always negative. Generally speaking, social media is an effective tool for me to promote what interests me, so I'm all for it.
Talk to us about your friendship with Dr. Majd.
On the professional level, he's one of the best doctors I've ever dealt with in my life. He would always tell me there's absolutely nothing wrong with my teeth, but he brought them out brilliantly in less than ten days. On the personal level, we've become very good friends along with his kids and wife; we all have a very loving relationship. He's always there for me and I get along great with his family as well, which is a very rare kind of friendship to find these days. I consider him a dear friend and a big brother to me.
As a single mother, how do you balance work and personal life?
Being an actress for me is a blessing because we don't work 24/7; we don't work all year around, so we get the luxury of actually spending time with our kids. I have Adam, who is 14 and Malek who is ten. They're not little anymore, so taking care of them is very much manageable. I'm basically a full-time mum and part-time actress –that's one way to put it [laughs]. However, the past year has been very overwhelming and difficult for me. It was the first time for me to work on two projects simultaneously as I starred in two TV series. It was a time when I felt like I wasn't practicing my usual life, I was only working! That's why I felt the need to give myself more time for myself and my kids.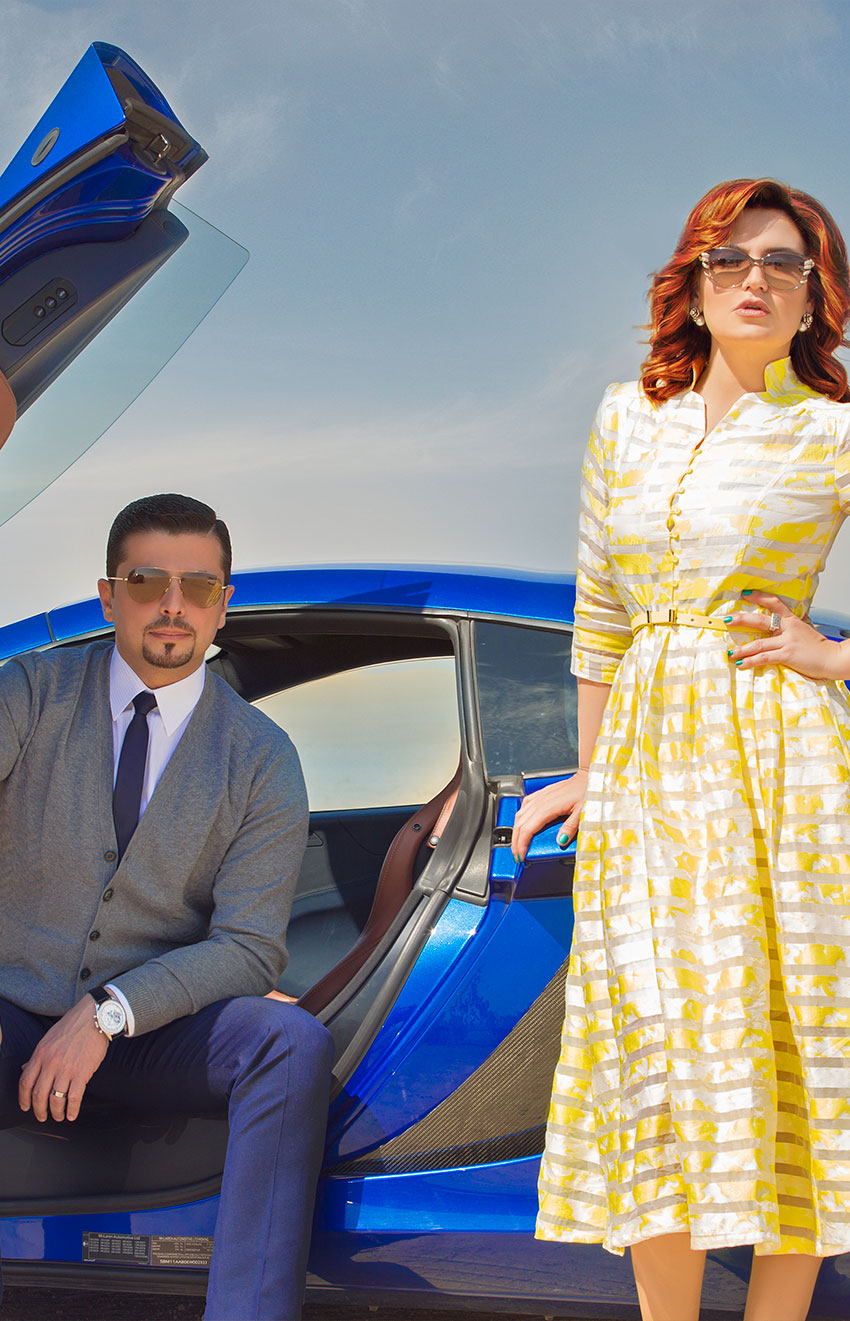 Were you ever stereotyped in your work? How did you rid this matter?
Of course, I was. At the beginning of my career I was actually very stereotyped as the cute, girly woman. Especially after my role in 'Hob El Banat' (Girls' Love), I would only get roles as the cute girl next door. I really hated that, and I wanted some more diversity. I'd either get roles as a Western woman because of my fair skin tone and hair colour, or the overly innocent type of girl. Ten years ago, I starred in Yetraba Fi Ezzo (Grow Up in Ezzo), it was a huge milestone for me, but after that all my offered roles were in the same direction. I wanted some change! To be a poor girl, a vulgar girl, an evil girl for once. And this change started in 'Sharea Abd El Aziz' (Abd El Aziz Street) with Amr Saad when I finally got a role as a middle class woman, and that's how I later got the opportunity to star in 'Taraf Talet' (Third Party) as an unsophisticated folk girl, Gigi. And the film was a great success, too. Immediately after, Mohamed Yassin called me up for a role in Hot Wave as Nousa, who was completely different from me! It was such a surprise that I would be asked to act such a role. He was one to encourage me to tap this other side and discover what I can do as an actress.
Both Hot Wave and Before the Summer Crowds are considered milestones in your career, did they change the way you observe the projects you're offered or how you pick new roles?
These roles have actually influenced me not to nitpick and avoid the light-hearted roles I started doing. I've lately been looking for complicated, challenging roles. When I sat down with Khan, he told me not to always look for these types of roles because then you'll miss out on doing something fun. I told him they were fun for me, and he responded saying they are only so because they're different from your personality, but that I should seek other kinds of roles with a sense of humour and to avoid limiting myself to do complex roles because I've already mastered them; I have garnered perspective and experience as an actress that will help me with other kinds of roles.
What do you still aim to achieve in your career?
A lot! I like to dream but I am also very realistic about expectations. My feet are on the ground, but my head is in the clouds, dreaming. I don't know where I'll go, but I aim big. Egyptian actors generally are different because they can easily work in international cinema and make it to Hollywood, while Hollywood actors don't have this opportunity.
What are your projects for 2017?
I'm working on a Ramadan TV series with Yasser Galal, we're both co-stars. I feel really good about this project and I anticipate it will be quite idiosyncratic with the help of an amazing and lovely producer, Remon Magar and director Ahmad Samir Farag. We're all very excited about this. I also have another role with Khairy Beshara for a Ramadan Series, and I'm very excited to work with him because we're friends and this will be our first time working together. There's another film I'm working on right now  as well but we're still processing the script and it will be screened after Ramadan. I'm be co-producing it with several friends for the first time in my career, so it's a first step to doing what we want rather than doing what the roles we're offered demand.
Anything you want to say to our readers?
Don't look for someone to make you happy because you'll always be depending on that someone or something. You need to find happiness within yourself because that's all you have. If you cannot find peace and happiness within yourself, you will never be able to find it elsewhere.
Dr. Majd Naji
What can you tell us about yourself?
I'm a father of the most beautiful children, Talia, Karam and Rayan. My wife, best friend and love of my life is Doctor Dima Bassem, and she works with me in my business. My clinic chain, Liberty Dental Clinic is known to constitute the biggest and best dental clinics in the Middle East. Our labs use top notch technology alongside our effective training that teaches a whopping number of doctors in the region, and internationally, to use the highest dental technology and carry out research professionally. Lately, we have established a charity under our name that aims to donate an annual million AED to treat and teach children around the world. We believe that a sound society is one with healthy, educated children. My business includes more than 35 professional doctors of specialists and consultants in every field of dentistry as well as more than 110 employees of nurses, orthodontists, and managers.
What are the obstacles that you face as a celebrity dentist?
I don't face any obstacles when I treat celebrities, but it's sometimes challenging to guarantee our patients the privacy they so deserve. We also do our best to treat them within a small timeframe, as swiftly as possible. Another thing we have to do is study the actor well before choosing his/her smile; you must create a smile that suits all of their roles. When we work with hosts and TV presenters for instance, we always choose a smile that would make them look more preppy and glowing. Generally, working with celebrities is not challenging for us and goes very smoothly.
Liberty is the biggest dental clinic in the Arab word, any plans to franchise in Egypt?
It is in fact the biggest in the Middle East, and we still plan to expand in Saudi Arabia and after that we will work on franchising in Egypt. We have noticed that a lot of our patients are from Egypt and countless Egyptian celebrities visit from there. Last time I visited the country, I noticed how there were so many Egyptians following our work and looking forward to have us treat their teeth In Liberty. So the plan is to franchise there after doing so in Saudi Arabia, and it we will be equipped with the top-notch technology Liberty is known for. Seeing as the population in Egypt is also much higher, we plan to have the branch there the biggest one in the chain and in the Middle East.
You were named social Dr. 2013, what's the impact of social media on your work?
I was given that title four years ago as I was deemed a most influential persona in the field of medicine. Lately, my instagram has been verified as an official account as it exceeded two million followers. I really enjoy having an official account because it makes you look more accredited to your followers and to other doctors. Social media is an extremely important tool and not just for me, but for everyone else in the world. It has lately been influencing many fields of life, which is why Liberty Dental Clinic is quite concerned with it.
Given your current celebrity status how do you deal with rumours?
Any famous figure must face rumours at some point in their life, but thankfully mine are almost always positive. We always hear the best news and gossip about our work. Mostly rumours saying I have franchised in a particular country that I haven't yet planned for and the like. They're always rumours that seem to grow from a passionate anticipation of having me treat patients in other countries. I hope these rumours finally come true soon!
Talk to us about your friendship with Hana Shiha?
Hana is a very dear friend of mine. She visited me like any other actress would, just to get her smile done, but we had so many things in common and she and my wife eventually became friends. When I visited Egypt recently, she invited me to her home and I must say, in all honesty, that she's a tender and kind lady and I'm very proud of our friendship. Hana is very loyal and funny and that's what I like most about her. Whenever I'm around her, she creates a most fun atmosphere that would cheer up anyone.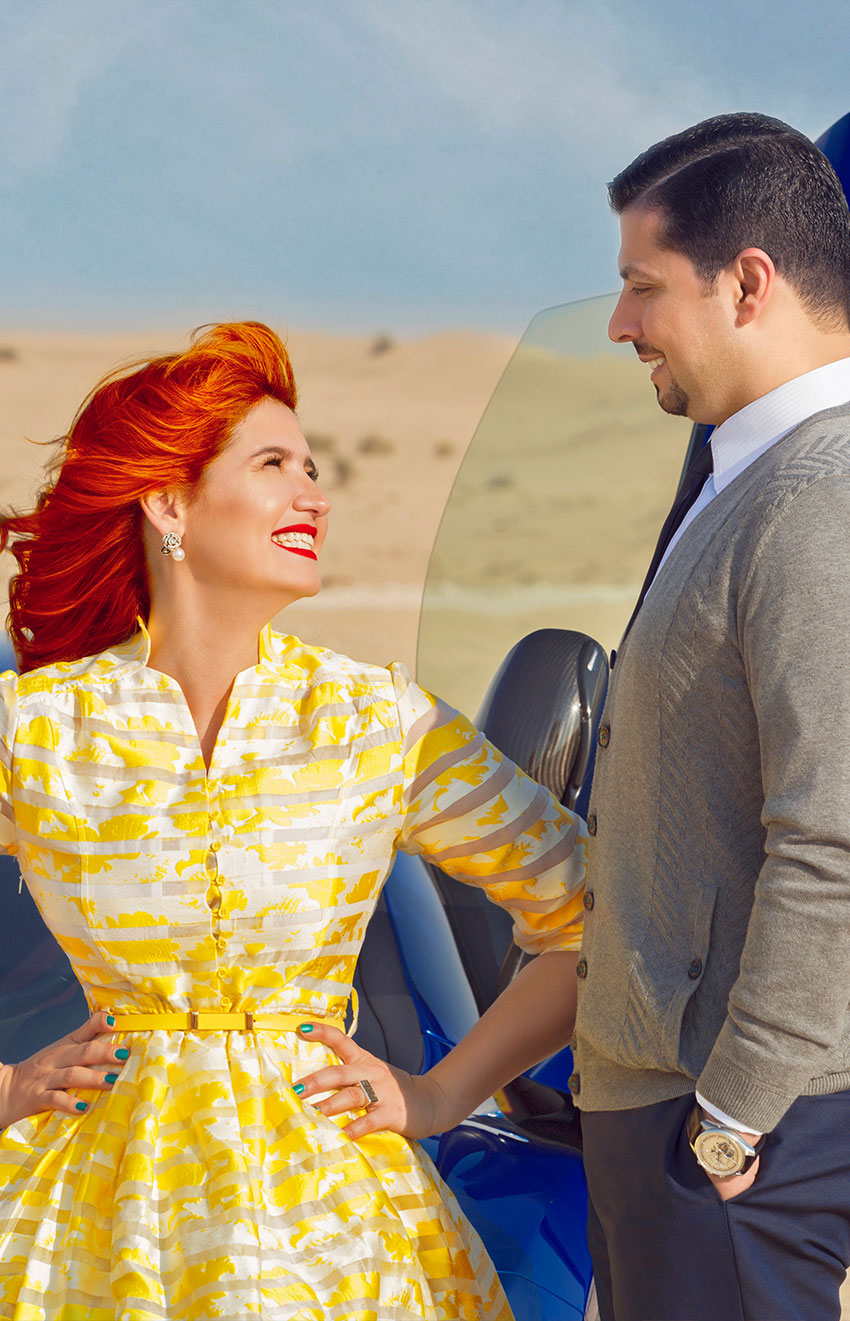 Tell us about your role as a brand ambassador for Zenith?
Zenith watches are one of the oldest and renowned Swiss watch companies. This year we're celebrating its 150th birthday; the brand appointed five ambassadors around the world including myself. I am their ambassador in the Middle East and North Africa. I'm so proud of this title and how the brand did not choose to pick famous actors or athletes to represent them, instead, they chose people who are special in their field. They definitely have a keen eye for detail; after all, that is what the brand is known for.
What are your plans for 2017?
My plans for 2017 include preparing for the launch of our branch in Saudi Arabia along with a lot of media surprises; I cannot mention them lest I spoil anything beforehand. I'll also have a lot of conferences, some of which will be held in America, others in Bahrain. The most important thing this year for me will be my official honouring alongside the medical legend, Magdi Yacoub in Egypt. Doctor Magdi has always been my role model, so it is a great honour for me to start the year with something of this weight. I will also be meeting with dental students in Egyptian universities starting early 2017.