The Down-to-Earth Beauty  
Nothing could possibly make us more proud than to be represented as an Arab nation by Meryem Refaie, who was recently crowned Miss Universe of Icon of Pulchritude the World. The Moroccan fashionista has always stressed on how nothing's sexier in a female than a weighty intellect! Meryem is also widely known to be as concerned with philanthropy as much as she is with fashion and culture. The down-to-Earth beauty told us every detail about her road to the pageant world and her mission to make the world a better place.
What can you tell us about yourself?
I'm a Moroccan fashion-lover who has recently won the title of Miss Universe of the World in July, which definitely caught me by surprise. I could not be more honoured to win a title that allows me to represent all Arab women around the world. I have studied travel and tourism management in Greenwich college, London. I have also studied fashion design and haute couture. I received the equestrian gold medal in Morocco in 2010, which I was given to by Lalla Amina herself.  I love travelling and horseback riding as much as I do fashion!
What attracted you to the pageant world?
My friends and family are the ones who encouraged me to apply for beauty pageants, and my mother has especially helped me by being an outstanding role model I will always look up to.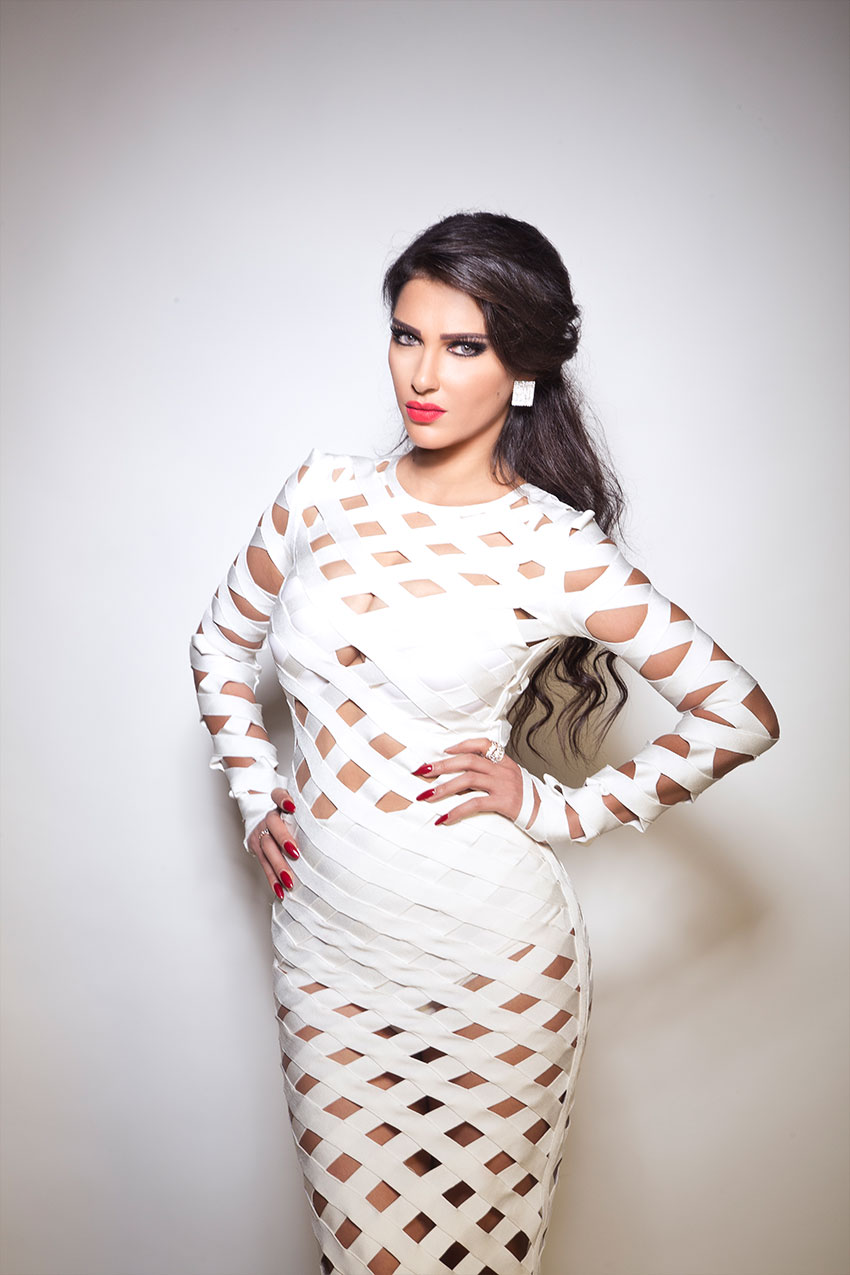 How did you feel when you were crowned Miss Universe of The World?
It was a total surprise, I must say! I never knew I would be so lucky to win this honourable title, but I thankfully was. I am still overwhelmed about this. It has been a gateway for me to receive a multitude of offers in music and cinema, and it has helped promote my fashion line.
What did you gain from this experience? What kind of responsibly does it put on your shoulders?
I am absolutely overwhelmed. I have received so much support from my friends and family and they continue to do so. Of course, it's a huge responsibility for me because I acknowledge that I do not just represent Arab women in the Middle East, but in the entire universe. I have a good feeling about this though, and I believe I'll come to accomplish my mission soon.
What's your mission statement as a beauty queen?
My main mission is to prove to the world that nothing is more beautiful than intellect, and that being cultured and intellectually-capable is your gateway to fame. I would love to make it to Hollywood one day, which I technically have already achieved, but my busy schedule would not allow it. So next time I get another offer, I will do my best to send this message to the world.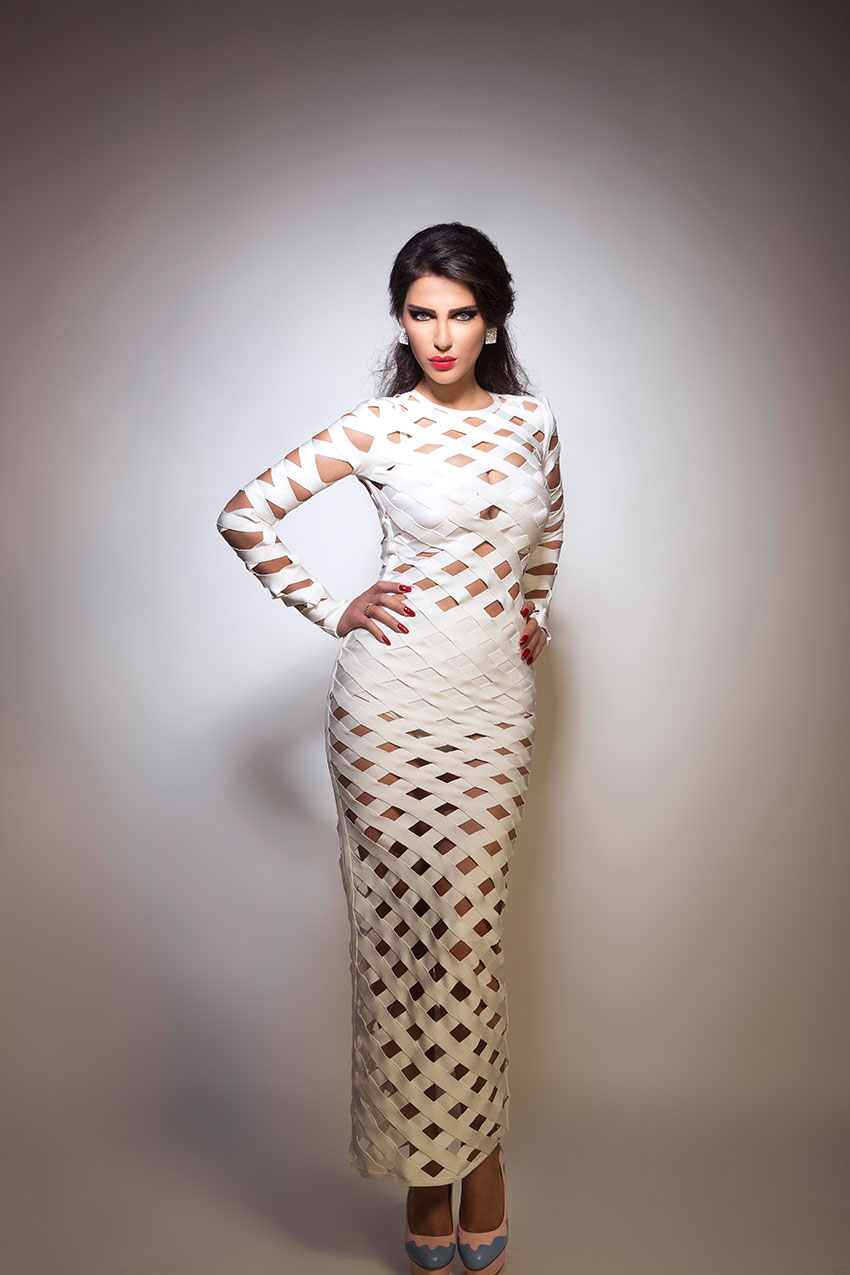 Who is your source of inspiration and how has he/she helped you evolve as a beauty queen?
That would be my mother. She's so beautiful, classy, educated, cultured, and she's been nothing but encouraging to me. She's the reason I applied for this pageant and actually won!
What is the most important feature according to you, which every beauty queen must possess?
A beauty queen is one that possesses nobility, a good and heart and soul, and most importantly an adequate education. Like I said, it is intellect and a noble heart that truly makes a woman beautiful inside and out.
You have your own fashion line, do you dream to pursue through your career as a fashion designer?
My fashion line is called Chic Chic Couture, I design traditional Moroccan apparel for soiree occasions. It's one of my dreams to make my brand widely known worldwide, and especially in the Arab world to introduce everyone to the beauty of traditional Arabic fashion.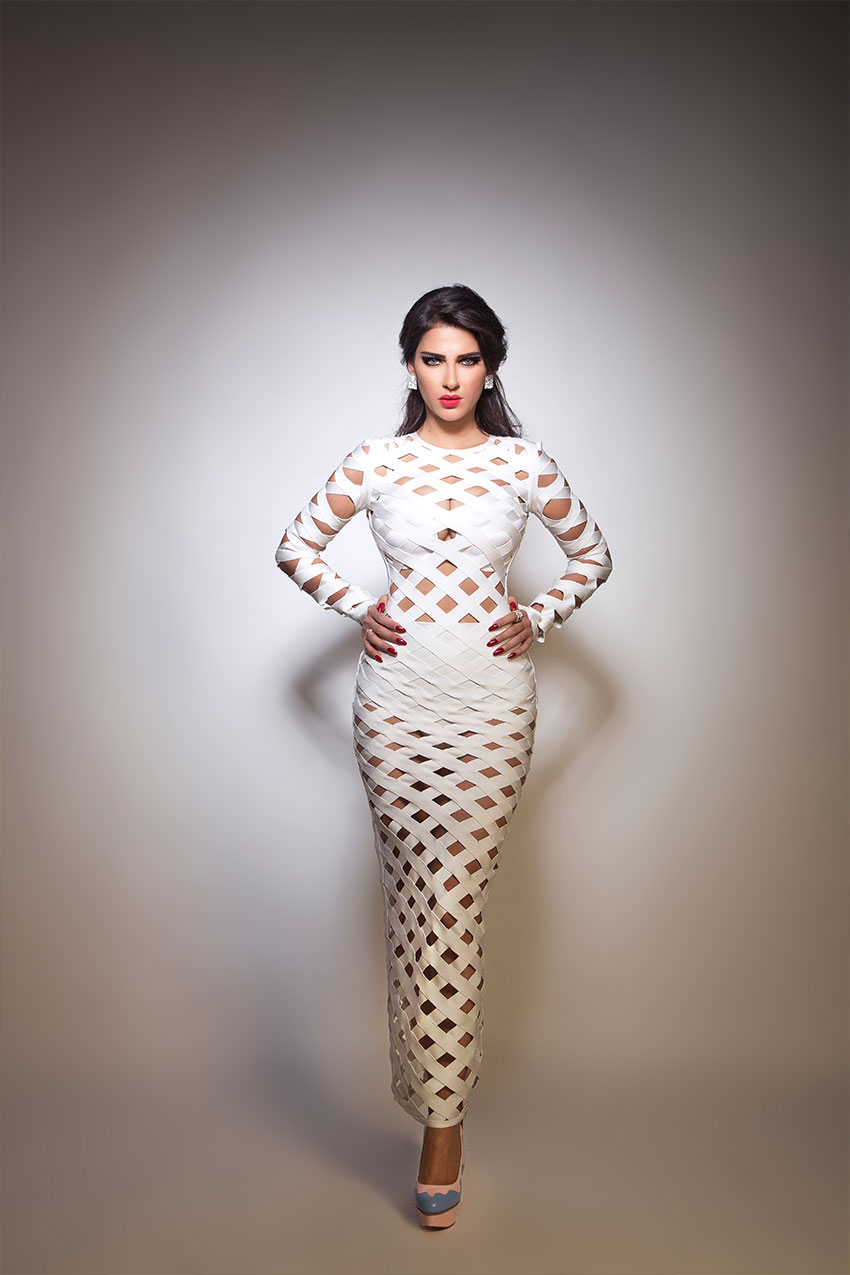 What do you still aim to achieve? What are your coming projects?
International fame is mainly what I aim to achieve; I wish to be known for what I am good at. There's so much I still want to do. I want to pursue my career in cinema, and perhaps even sing. I would love to become an artist in general. As for projects, I have recently filmed a music video in London with a famous rapper called JMC. I went to Beirut for multiple offers concerning singing, so I'm currently seeing which is best suited for me.
What message would you like to give your fans reading this interview?
I would like you all to know that I love you all, and that none of you should even consider giving up on your dreams. Always believe in yourself and pursue what you love doing the most.