Crafting Brilliantly Relatable Comedy
Nothing says a perfect sleepover like a staying up late watching Marwan Younis videos and laughing ourselves to sleep. After uploading a rant to his Facebook, Marwan woke up to stardom he never intended for. The avant-guarde comedian who accidentally gained national fame knows exactly how we feel and manifests it in uproarious rant-humour.
How and when did you become internet famous?
I became internet famous after creating and posting my first "Begad" (seriously) video as a reaction to the Egyptian journalist notoriously known to have asked the all famous question "what about your first Oscar for you?" I woke up that day and it was the first thing I saw on my newsfeed. I couldn't help myself and decided to rant about it in a video. Little did I know that I had said exactly what half of the population wanted to say! To my surprise, the video spread like wildfire reaching a million views.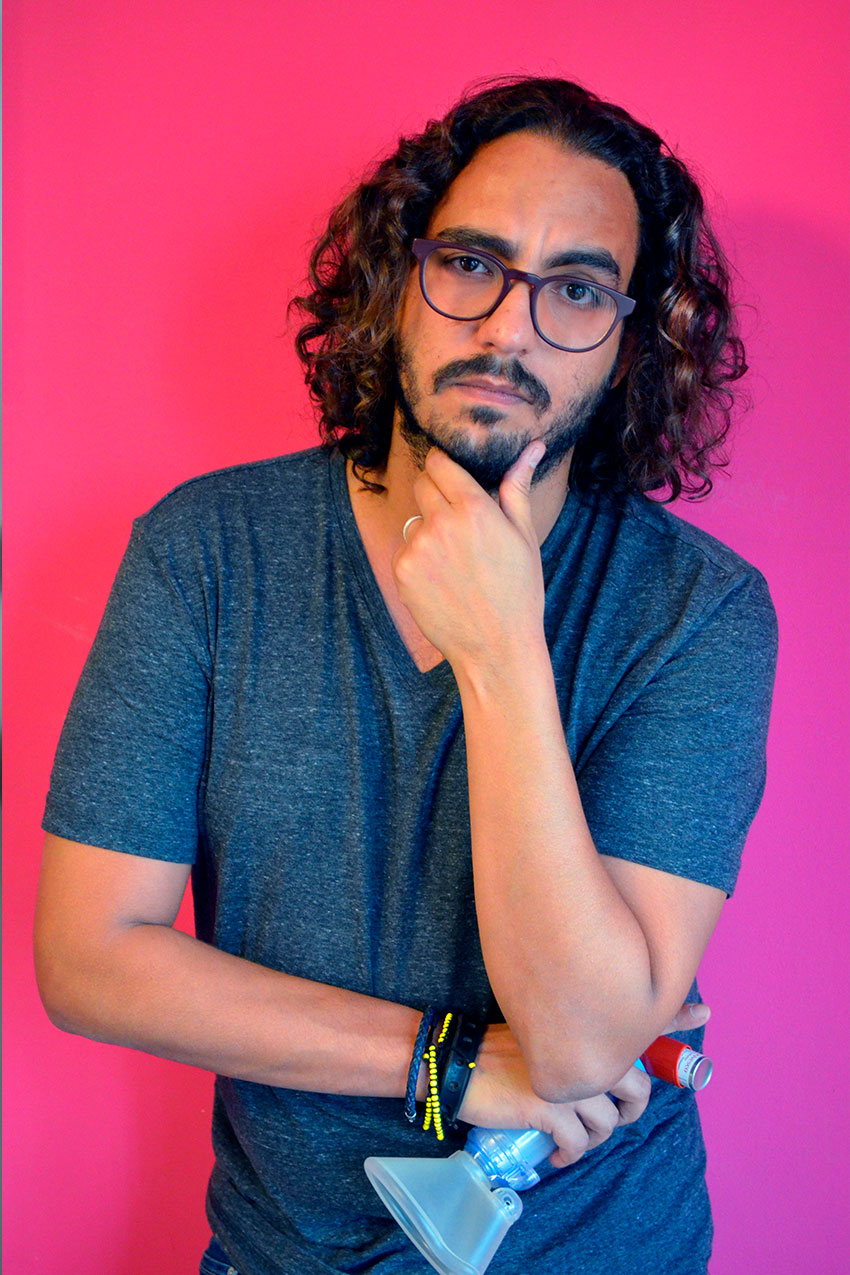 What is the nature of your field of study?
I studied Architecture but only worked as an architect a few days because the jobs I found at the time where extremely disappointing. Instead, I decided to pursue a career in a more creative field. I got into advertising as a graphic designer and worked my way up. I'm currently a creative director at FP7 Cairo.
If it hadn't been for social media, what would you be doing now?
Social media still hasn't completely changed my life. Yes, I have become a little famous, but everything is still the same.  I'm still a creative director, a father and a musician. But then again, who knows…
Did you ever intend for your videos to go viral?
Oh no! I am still overwhelmed about the whole thing. I can't deny that it is a satisfying feeling and it's quite the thrill, but it was never my intention.
Is producing comedy your main source of income?
Producing comedy isn't even a source of income. My source of income is advertising. But a lot of opportunities in the comedy and entertainment business keep popping up, and maybe one day when the right time comes I might shift careers and pursue comedy, entertainment or even acting. 
How has your fame helped you with your career?
A little bit. Fame is a great icebreaker with my clients and removes the layer of awkwardness between us, but so far that's about it.
Do you perform stand-up comedy?
No, I have never done that, and I believe that it requires a different set of skills, but I'm willing to explore.
What is Egyptian comedy missing?
Wit. Egyptian comedy relies on jokes and slapstick. We are missing well-crafted dialogues and a strong plot rather than an actor who just throws a bunch of jokes here and there throughout the entire film.
Tell us your favourite:
Comedian: Eddie Murphy
TV show: Black Mirrors
Useless activity: People watching
Do you prepare what you'll talk about for a video or do you improvise?
I'm usually 20% prepared and 80% improvised.
How did you meet Daliah Galal and how did you fall for each other?
First time I saw Daliah she was performing on stage with her band and my heart was instantly hers. I did not make a move until a year later when I was asked to join her band as a drummer, since her original drummer had left the band. That was when we fell for each other. We were performing Give Me One Reason by Tracy Chapman one day – I was playing sax and she was singing – and it felt like her and I were the only people in the whole theatre. We got engaged 8 months later, and 8 months after we got married. We've been supporting and pushing each other since then. 
Do too many people recognize you when you head outside? Does it ever get annoying?
Yes! People recognize me now, and not just in Cairo; I was pleasantly surprised to find that it also happens in Dubai and Lebanon when I travel there for business. It's positively overwhelming and extremely flattering. I still don't believe it sometimes when people ask to take a picture with me. I reply saying "begad" and they think I'm being funny so they laugh, when I actually mean to ask if they're being serious. It never gets annoying; it's actually a blessing.
What are side hobbies you love to do that we don't know about?
I play drums, saxophone, keyboards, sing, and sometimes DJ for fun. I still compose a mix of genres including house, hip hop and classical. I play Playstation games, and I used to be a swim champ when I was little.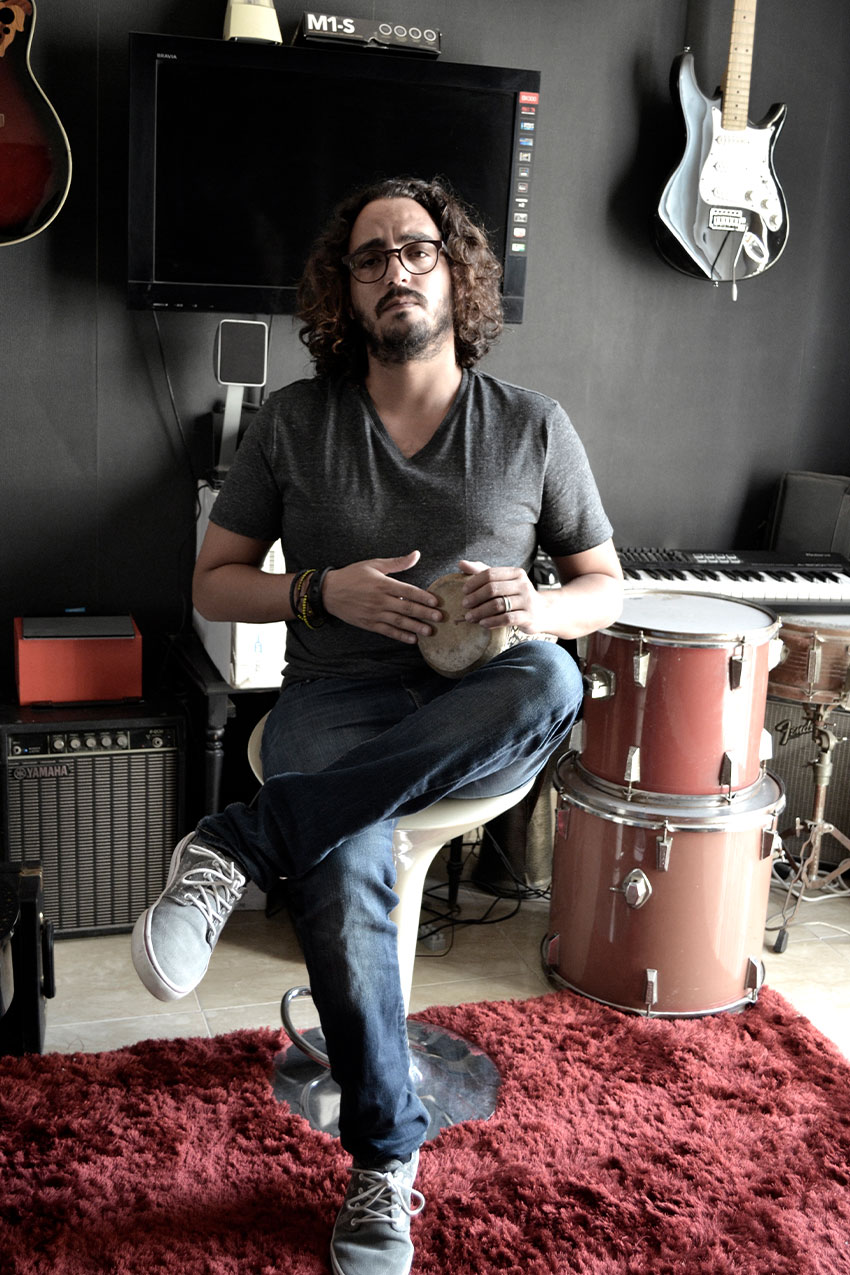 What is the most embarrassing memory you have from childhood?
When I was ten I sneezed a fairly large amount of snot on my crush's shirt.
As a father, what is one thing you wish Egyptian parents did or did not do for their kids?
I wish Egyptian parents stop saying "elbess el shoes-a" (put on your shoesies).
Do you have any goals you have yet to achieve? What are they?
Become a millionaire. Or I may just settle for being a world-famous entertainer!