Rising in Style
Hend Reda is a one of a kind! She is a talented multi-tasker who knows what she wants and will never back down until she gets it. She knows and cherishes the meaning of an opportunity and doesn't let it go. She never seize to amaze her fans whether in her work or with her fashion sense. The rising beauty is a triple threat, she is a radio, a TV presenter, an actress, and believe it or not, she has a talent for singing. All this and she still considers herself in the beginning of her career. We got a chance to chat with the rising diva who didn't hesitate to share with us what she's up to next!
Being raised with the German system, how did it affect your work ethics?
It affected me 100% specially that I was born in Germany in a city called Kassel, and I lived there for almost eight or nine years. The German system taught me to be disciplined, passionate, and to respect everybody. It helped me build a very strong character and taught me to be different, unique and have my own identity, as well as accept criticism easily with a kind heart.
When you were in school you enjoyed singing, would you ever consider a career shift?
I like to sing; I used to be the class speaker from grade nine until I graduated school. I decided that I wanted to be a TV host since grade six so from then on I wanted to break out of my shell and become more confident, I used to have a fear of presentations you can even call it a phobia. After my decision I started working on myself and participated in the school choir and traveled with them to Germany to participate in the choir challenges. I was the speaker in my graduation but I have always known that I want to be a presenter.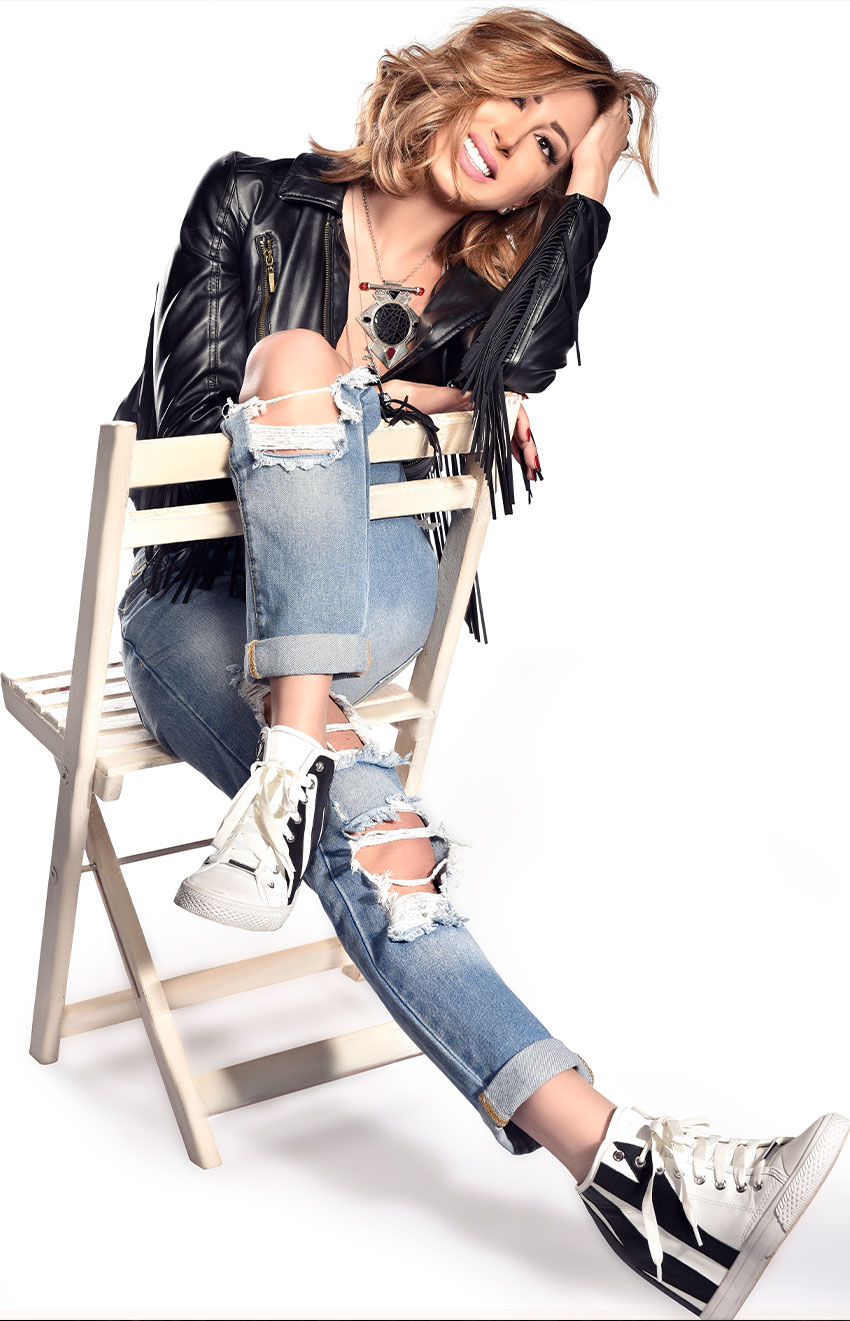 What do you still wish to accomplish?
I haven't accomplished anything yet, more to come. I am the youngest radio host at NogoumFm, I've been working since I was 19 years old and I am still the youngest. I have done a lot in the radio field but I think I still have more to give… For TV I haven't started yet all the things that I have done before I consider practice. I have even started taking acting lessons because I want to prove that I am a good actress. My dream is to represent Egypt abroad in a respectful way.
What would you like to be most known for?
I would like to be known as a radio and TV host. Acting is my professional hobby but even if it's just a hobby it has to be done right.
What was challenging about entering the entertainment industry?
I have always wanted to be a TV host, but when the opportunity knocked I answered or actually my mother told me not to miss the opportunity! It was the NogoumFm competition and I applied and eventually won. I have been working there for seven years now. So I had a good start.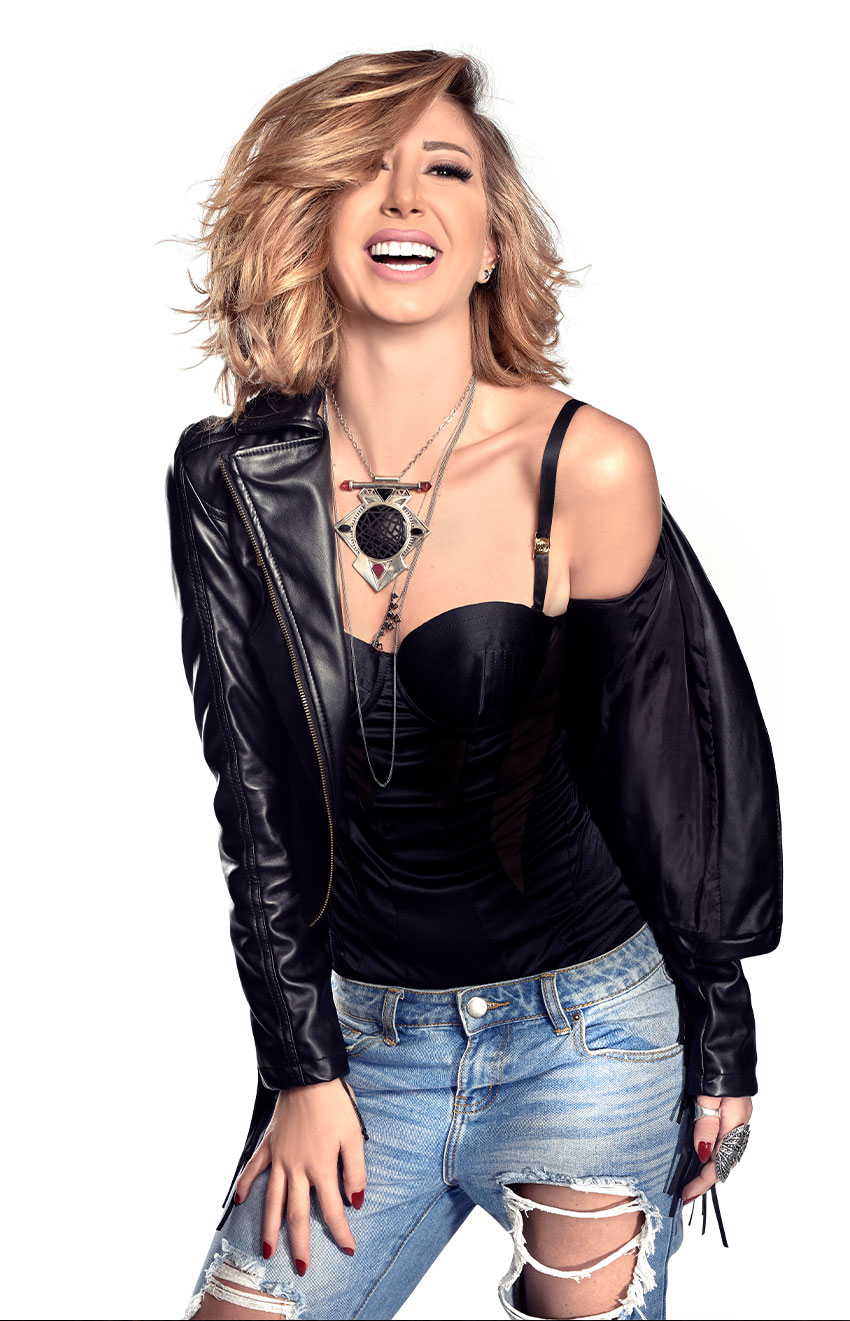 What do you consider was your breakthrough?
The first breakthrough in my life was when I won a gold medal with the National Swimming team, then my graduation from high school with 99.5%, then graduating from AUC with honors. My biggest breakthrough was winning the radio competition.
What would you like to change about the Egyptian drama?
We have good talents in Egypt, we have the ability to present movies and shows like abroad but it takes us time so we take the easy rode and imitate. We need to pump new and creative writers in the industry; we need to create new and creative stories as well as give the young youth a real chance.
Do you think social media had an impact on your career?
Of course. It is the way I connect with my real fans. I have reached 500K followers totally on my own and I am very proud about it! I comment and reply to very single thing written, it makes me feel like I am not a star I am simply one of the people.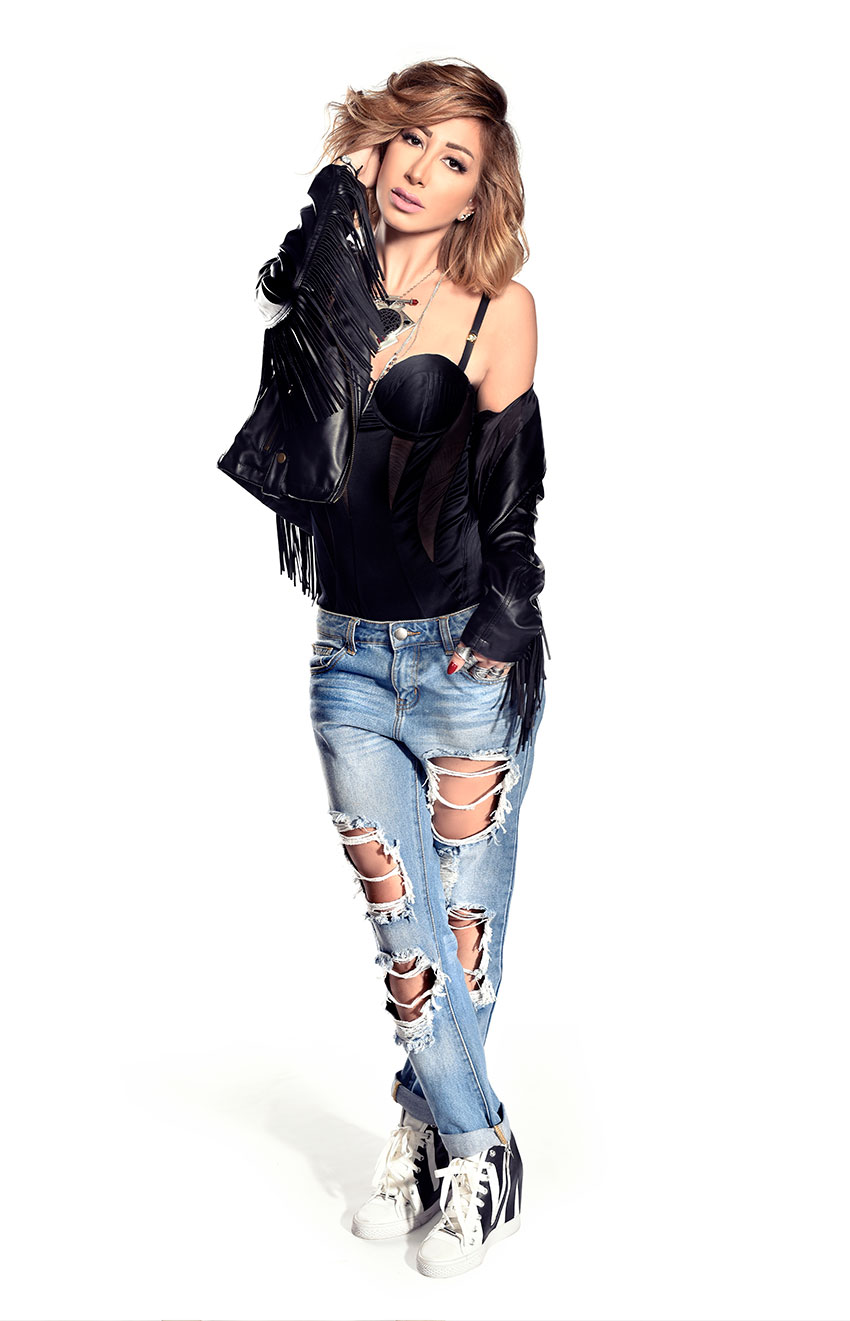 What do you consider to be most challenging in acting?
I did two scenes with Mohamed Ramadan in ' The Legend' that required me to cry, I have never done such a hard scene before and I did them so well I got a standing ovation and that made me so proud. I also want to show people the comedian inside of me, and I know it will be very challenging.
Do you consider yourself a fashionista?
My dream is to have my own fashion line that reflects my own style but not at all right now. To me it is about how you combine different pieces together to have your own unique special outfit.
What would you like to tell our readers?
Once upon a time I was not a famous person I used to read magazines about famous TV stars and TV hosts, this is what I was interested in and now you are going to read my interview and I hope you will like and enjoy my story where I have been and what I am now, and if anyone reading this has a dream I tell you to go for it and to delete the world impossible from your dictionary.