Mona Hala … Thriving Against All Odds!
Each time we see her she surprises us – not only with her candor and frank conceptions but also by never appearing the same way twice…
By Mayar El-Shamy
1) Which role do you consider your most successful?
Laila! She was a woman of 57 in a short movie called Namour. It's a Hollywood movie that was produced in 2014 and I consider it one of my best accomplishments.
2) When did you first discover your interest in acting?
Ever since I was a child and I had my family's support, which greatly encouraged me, in fact, it was my mum who took me to auditions when I was around the age of 12. Those auditions were not limited to movies; I also auditioned for commercials and the like. I also used to sing in the Opera house in Cairo at the time, so you could say I was overall interested in arts.
3) How has your multi-lingualism helped your career?
It has helped me a lot in either Egyptian or Western roles. What made things even easier is my appearance; my half Egyptian half Austrian look. It makes me look racially ambiguous so it gives me more flexibility to be able to play more than one nationality.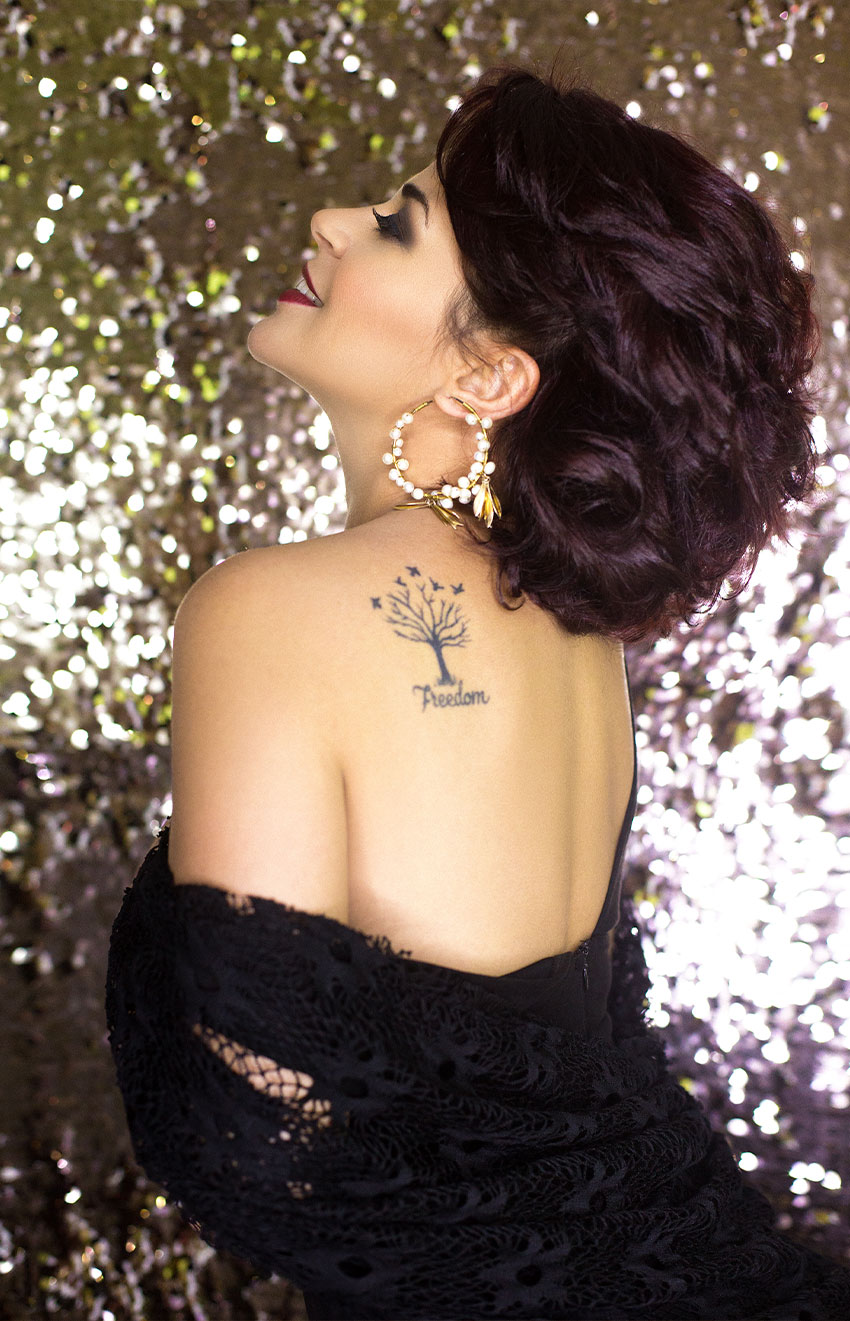 4) We know you're currently focused on making it big in Hollywood. What do you have planned that you can tell us about?
I never really plan to audition for a specific kind of role but generally I'm very interested in playing both Hollywood and Egyptian roles so I'll be traveling a lot between Egypt and Europe.
5) What is your dream role; one you would accept with no second thoughts? Tell us about it.
If I could play any role I wanted, I'd definitely pick Mrs lovett in Sweeney Todd by the writer Hugh Wheeler and the great composer and lyricist Stephen Sondheim. I absolutely love Sweeney Todd and Mrs Lovett is my favorite character. Plus, it would be a quite a shift from the roles I usually play now and would probably be a great experience.
6) Is there a Hollywood actor or director you would love to work with in the future?
Helena Bonham Carter, Sacha Baron Cohen and Johnny Depp are of course my all-time favorite actors and they're extremely inspirational.
My favorite director is Quentin Tarantino, his works are always masterpieces and I would love to work with him one day!
7) Did you ever audition for a role you would have died for and failed to get?
Haha yes! And a lot! The thing is it doesn't really matter how good of an actress you are, it relies massively on luck on top of preparing before the audition. They might like you, and they might not and you seldom even know why.
8)What do you think Egyptian cinema can learn from Hollywood films? What do you think Egyptian cinema lacks?
I think what makes them more advanced is the real teamwork spirit instead of " the one man show " mentality that seems to profusely prevail in Middle-Eastern cinema; it's sad how common that tactic is in the industry here. On top of that, from my experience I found that everyone does what he/she has to do without interfering with others' profession. They're better at respecting time and being punctual as well, which is basically the thing I miss the most when I work in Egypt. So it's not just about cinema as an industry, it's how individuals here seem to lack teamwork spirit.
9) Who is your favorite Arab director to work with and why?
Yosri Nasrallah, Dawood Abd El Sayed and Mohamed Khan because his works are so simple, yet turn out to be so deep. I was also honored to work with Osama Fawzi!
10) How did you come to play Jameela in 'Cairo Time'? What made you choose it?
Funny story: I didn't! I auditioned for another role, but then they called me up and told me I've been chosen to be Jameela, so I didn't see why not!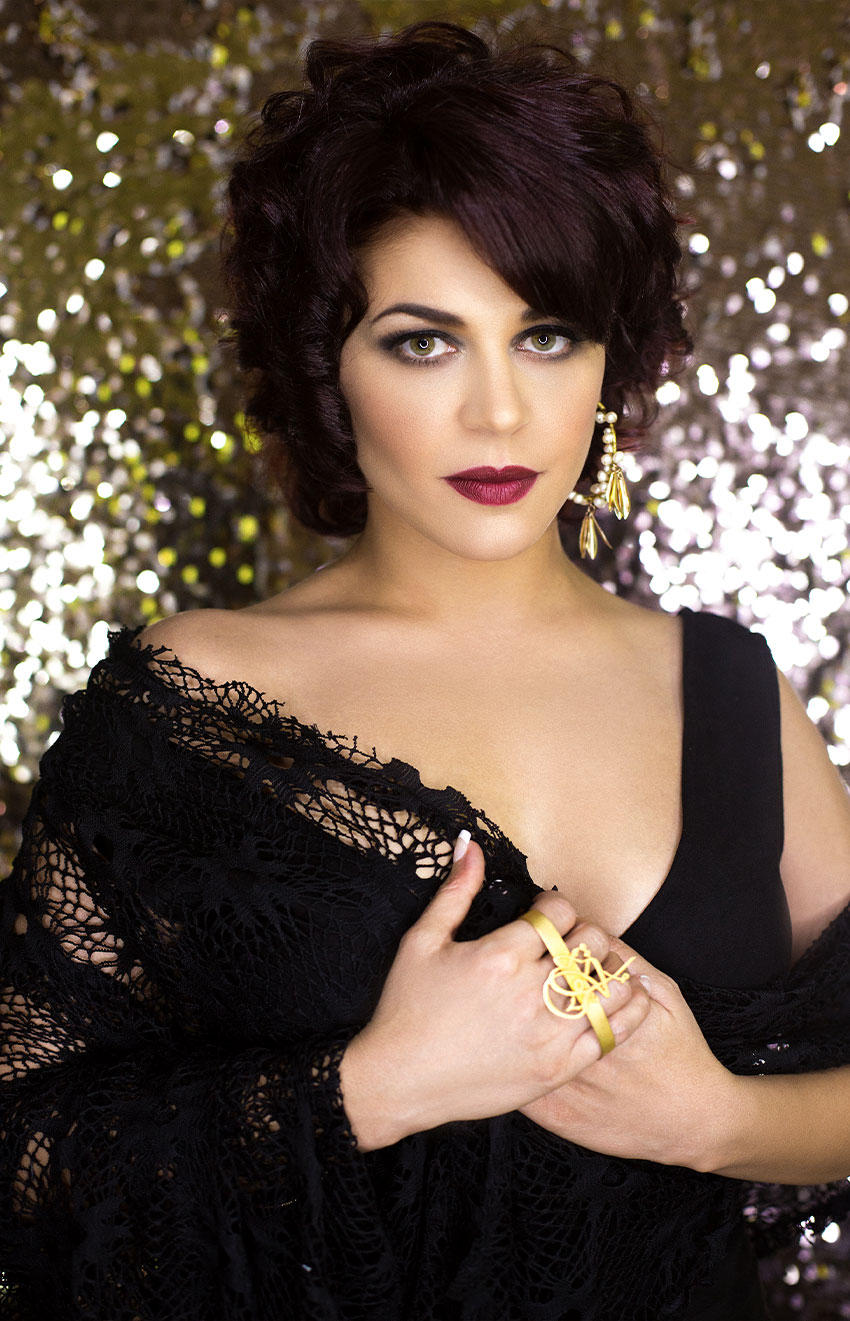 11) What do you say to people who negatively reacted to your bikini photos as well as photos with your partner?
If I could say something to their face, I'd tell them to grow up and get a life! Haha!
12) Would you consider yourself an LGBT rights activist? And how hard is it to hold such views in Egypt? What difficulties has it thrown your way?
I do stand for any minority, that bit is true, as long as it's not violent or harming anyone whether physically or psychologically! However, I would not necessarily deem myself an LGBT rights activist per se, mainly because I don't like to label people by gender, race, sexual orientation or whatever. I just mainly put it this way "who am I to judge?" and I think everyone else should as well.
13) If there were one thing you could change about the public mindset in Egypt, what would it be?
I wish they would generally be more accepting of others, as that seems to be a main problem here in Egypt!
14) Is there anything else you love doing as much as acting?
I've grown to love travelling as you may have noticed. I also love reading, hiking, and singing as hobbies! But none of those activities I enjoy as much as I do acting.