There's nothing better than taking an intricate coup d'oeil of your every professional you need to hire for your wedding.
After all, what better time is it to justly appease your spirit of enquiry than before planning the best night of your life? We unfold the mystery of how they come up with ingenious ideas you'll fall in love with at first sight.
Mirana
The Modernistic Fashion Icon
Did you study fashion designing? Where?
I did. I started out by taking a 6 months Fashion diploma at Career Gates, but it was very brief and I felt the need to learn more, so I went to IFA (Italian Fashion Academy)–it had just opened back then. I took a 2-years Fashion diploma that taught me nearly everything.
What is your favorite part about your career?
Well I literally love everything about it. However, the best part is when my client receives the dress and I see a glowing smile on their face. That's by far the happiest moment.
What skills do you think are essential for a successful career in fashion design?
Determination, patience, passion and creativity. But above these qualities, a designer must learn either by studying clothes crafting and designing or by internships. A designer should know every single detail about making clothes even if they're going to hire people to sew and make patterns, they still should be acquainted with the process.
How do you select the materials you use? And do you easily find the materials you need?
I choose them according to the design I have in mind; however, sometime the fabrics pick me and not the other way around. Finding the materials in Egypt is difficult and that's when I buy some stuff from abroad.
Are there some materials more difficult to work with than others?
Definitely! Usually softer fabrics are much more difficult when it comes to sewing, for example. Stiffer fabrics are harder to drape and to fit the body. So, the trick here is to choose the right fabric for the design.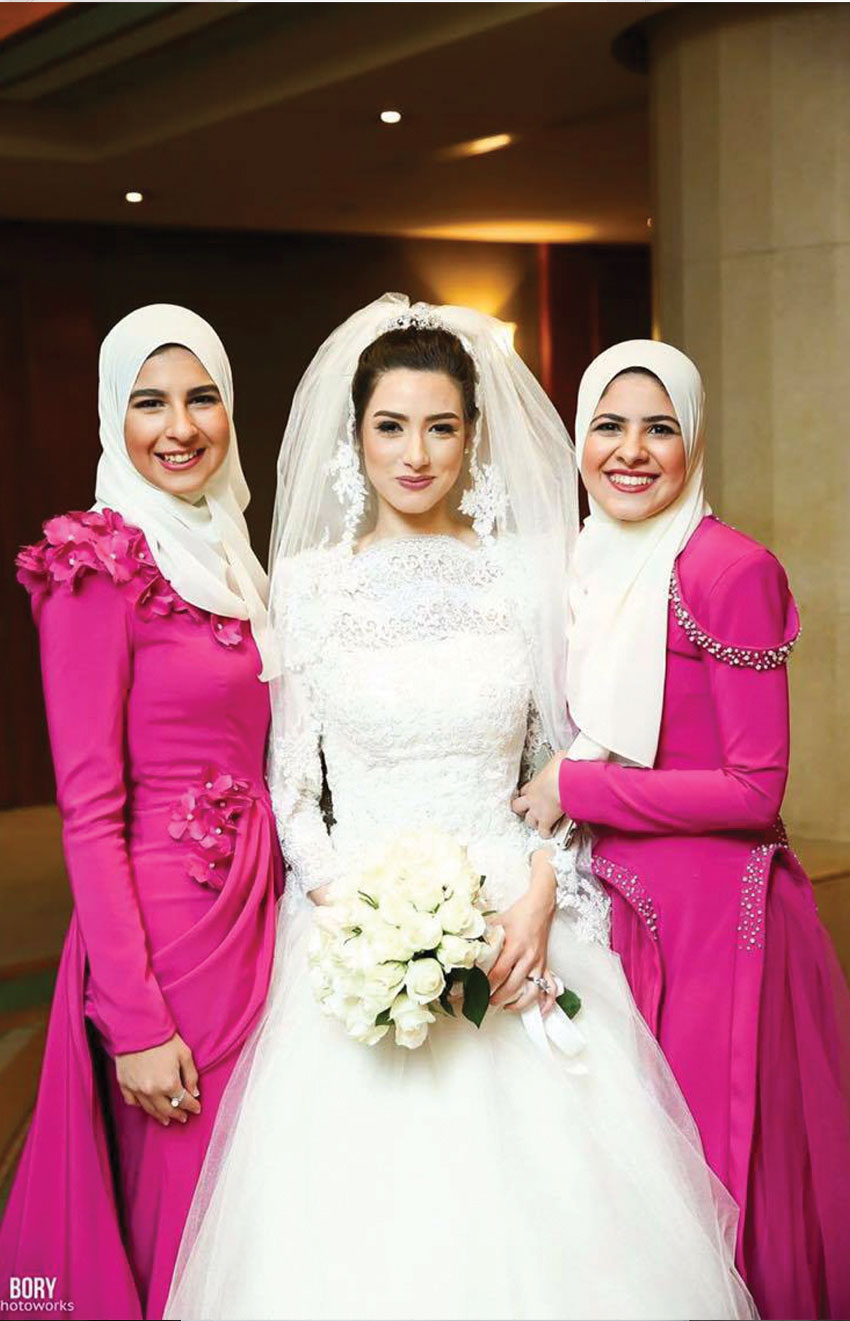 Do you use a computer program when you design or are you old school? Which is better and why?
Honestly, I prefer sketching without any computer aids, and I believe that it's better for what I do; mostly I work with clients who usually prefer to see what I'm designing for them immediately and that makes it more practical. Computer programs work better when It comes to mass production, in factories for instance, because that's when they create thousands of pieces from the same design and they need extremely accurate measurements for the machines to work on them.
Do you stay up to date with international fashion trends? Who, how and where?
Certainly! I never miss a fashion week without at least watching the most important designers' fashion shows online, however, I'm always doing my best not be influenced by any of the designer's taste or collections.
Do you create in synchronization with world trends or do you create based on local requirements or based on your own taste?
I try as much as I can to balance between the three things. I need to follow the international trends whilst simultaneously bearing in mind the local customers and still managing to put my input and signature as a designer. A lot of trends could never be wearable in Egypt, so I bear in mind while designing that my pieces could be adjusted if a veiled lady wanted to wear it, for instance.
What and who inspires you?
Everything and everyone I know inspires me in a way. My family and friends are a blessing; they inspire me as a person and their faith in me inspires me more than anything. Some of the designers' success stories inspire me. Things around me inspire my designs.
Do your creations reflect a part of your background and/or personality?
It definitely reflects my personality. My designs tends to be edgy and powerful yet feminine and that's what I think a perfect woman should be. A woman wearing my designs is usually daring and willing to step a little bit out of her comfort zone –and they always end up glad that they did.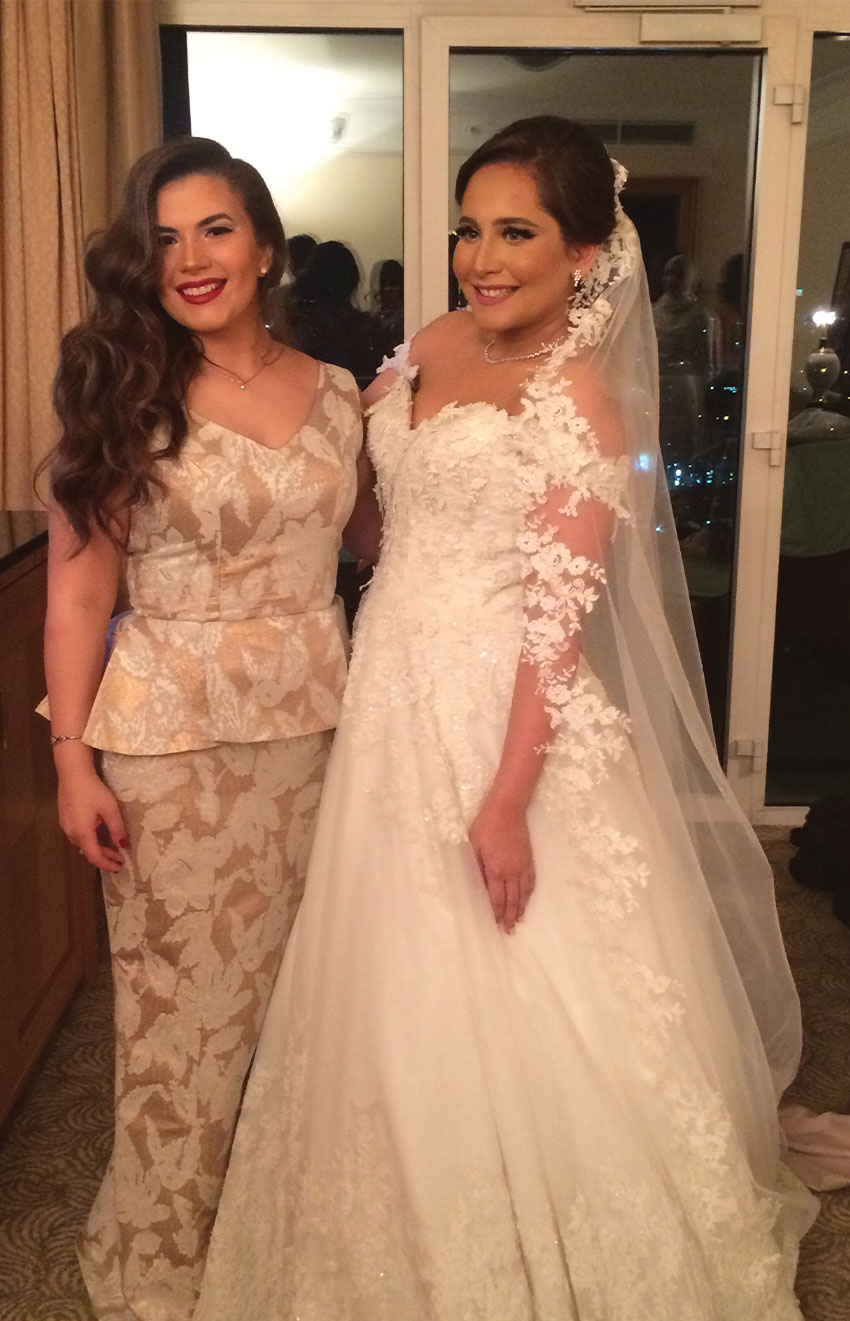 Do you find it difficult to sell your masterpieces?
So far, I work on customized designs for clients, so I don't make a piece unless the client already asked for it. However, I'm finishing my first collection soon-to-be launched in a couple of weeks which is when I'll find out if it's difficult.
What are your plans for the future?
Right now I'm working on a couple of things. One of them is the new collection I mentioned earlier. The collection will be après-midi because I believe there's a market gap in it. It targets clients who always face a difficulty in what to wear for an engagement party in a house or Katb ketab for instance; the events that are not less party-like than weddings, but still require après-midi wear.